It has been a great first month! The first month of our trip with Jack, our yellow 4*4 Suzuki LJ80 from 1979. This year we dared to do things differently. We took a gap year to travel around for one full year with our little oldtimer equipped with a brown Dare to be Different rooftoptent. Yeah, after one month we still think the brown-yellow combo is great.. you should really see the pictures! By the way, the 'we' in this story are Siebe (23) and Jelle (22), two outdoor fanatics that explore the world with their mountainbikes and hiking shoes. This is the first edition of our monthly blog in which we share our travel story with you. Including the best off the beaten track recommendations, so stay tuned!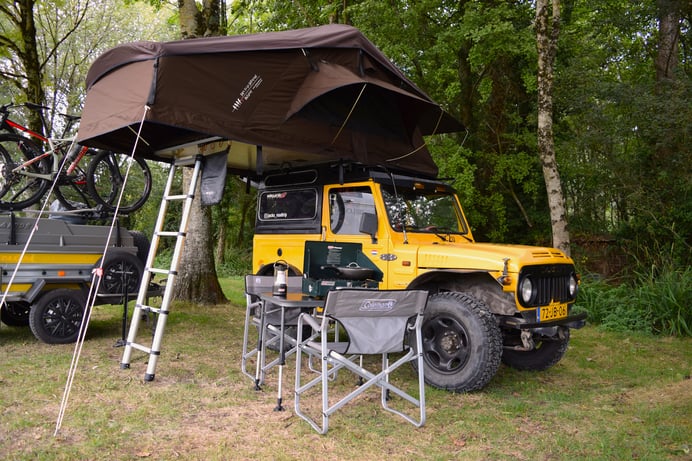 The weather as our main leader
So it may be clear already that we are both infected with a serious 'travel fever' when you plan a trip like this. But how did we get to the idea? Well, we love traveling and last year we became roadtrip enthusiasts after we bought a minivan which we converted into a minicamper. Once back home, we wanted to do this bigger and better. This is where our strong little Jack came in. Over the past month we converted Jack and a little trailer into a 4*4 overland-proof combination, ready to explore Europe and beyond to just keep roadtrippin' for one full year.
Because that sounds great right?! During our travels we don't have any 'musts' and we only do what we really want to do. Escaping from the daily routine, we experience and learn new things. In addition to that, all our senses are being stimulated with the adventures we experience while we forget which day of the week it was again. With the weather as our main leader, telling us when it is time to wake up, or with the sun determining our route, we can really unwind. So let's jump to our first month on the road!
From the Pyrenees, to Picos and Gredos
On the first of October we left our flat country to drive southwards to France; sorry Belgium that we skipped you immediately, but you felt just a little bit too close to home for our big trip. In the first days, we drove at a rapid pace through France to reach the Spanish October sun. With Biscarosse and Lescun as our two highligths in the baguette-country, we could get familiar with setting up and breaking down the rooftoptent almost every night. The tent's convenience is great and it takes us no more than 10 minutes to build up and leave our place of stay.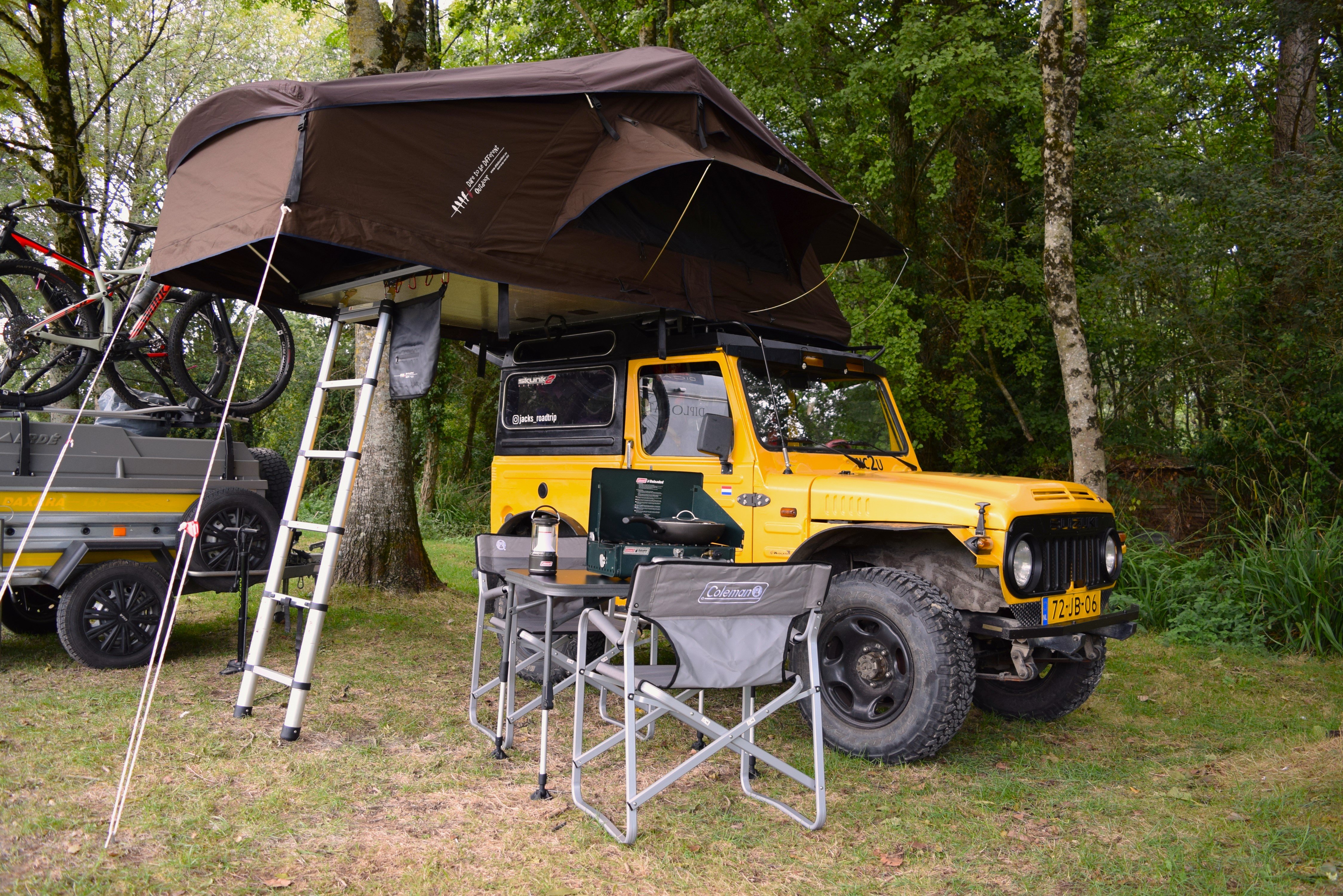 Once arrived in Spain, we were welcomed with one of the craziest buildings we had ever seen: the trainstation of Canfranc. Entering Spain also gave us the feeling that our one year slow travel adventure could really start now. However, the cold of the Pyrenees made us move a little faster than planned and quite soon we headed towards the inlands of Spain with two very pretty Gorges as highlights. Foz de Arbaiun is really worth a visit! The great weather in Spain during the beginning of October allowed us to stay a bit longer up in the North than initially thought. We drove westwards through hilly eucalyptus forests towards Picos de Europa, one of our bucketlist mountain ranges. The sharp granite peaks with lush green vegetation didn't disappoint us for only one second. We made a couple of great hikes and we can definitely say that every extra night we spent in the north of Spain, made us love the region more.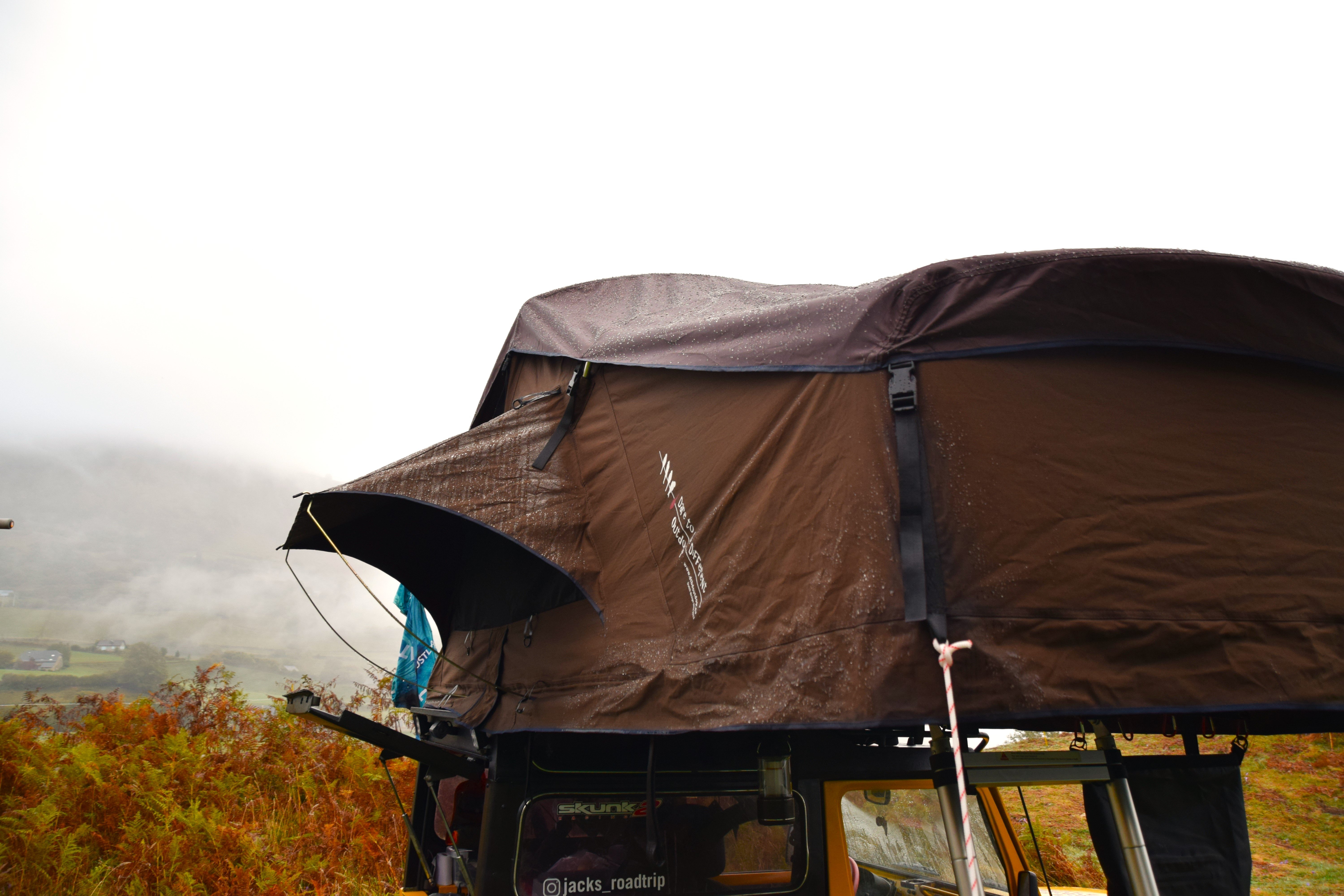 However, there comes an end to everything. We didn't want to leave the mountains in the north of Spain already, but we were forced by the weather. The projections quickly changed and we could prepare ourselves for some serious rain and wind. This was the first biggest challenge for us and our rooftoptent and also one of the first moments we wished we had a campervan. A few dark days followed and not the rain, but the vicious Spanish wind became our biggest enemy. Even though our rooftoptent held strong against the gusts from >80 km/h, it was somewhat stressful and we were very happy to enter the calm weather again after driving 400 kilometers southwards.
After three nights in the somewhat flat highlands of Spain with a lot of ancient buildings, our mountain addiction pushed us towards another very unknown mountain range, Sierra de Gredos. Especially the southside of this mountain range was beautiful with all its rocky turquoise mountain creeks and green hillslopes. During our stay between these unknown mountains, we were lucky enough to see the rare Iberian ibex. Now, after one month of traveling around with our Dare to be Different bedroom, we can definitely say that our love for Spain grew and that it is a great success so far. Looking forward to the coming weeks in which we will explore the southern part of Spain!
See you next month! 😉
Greetings, Siebe and Jelle