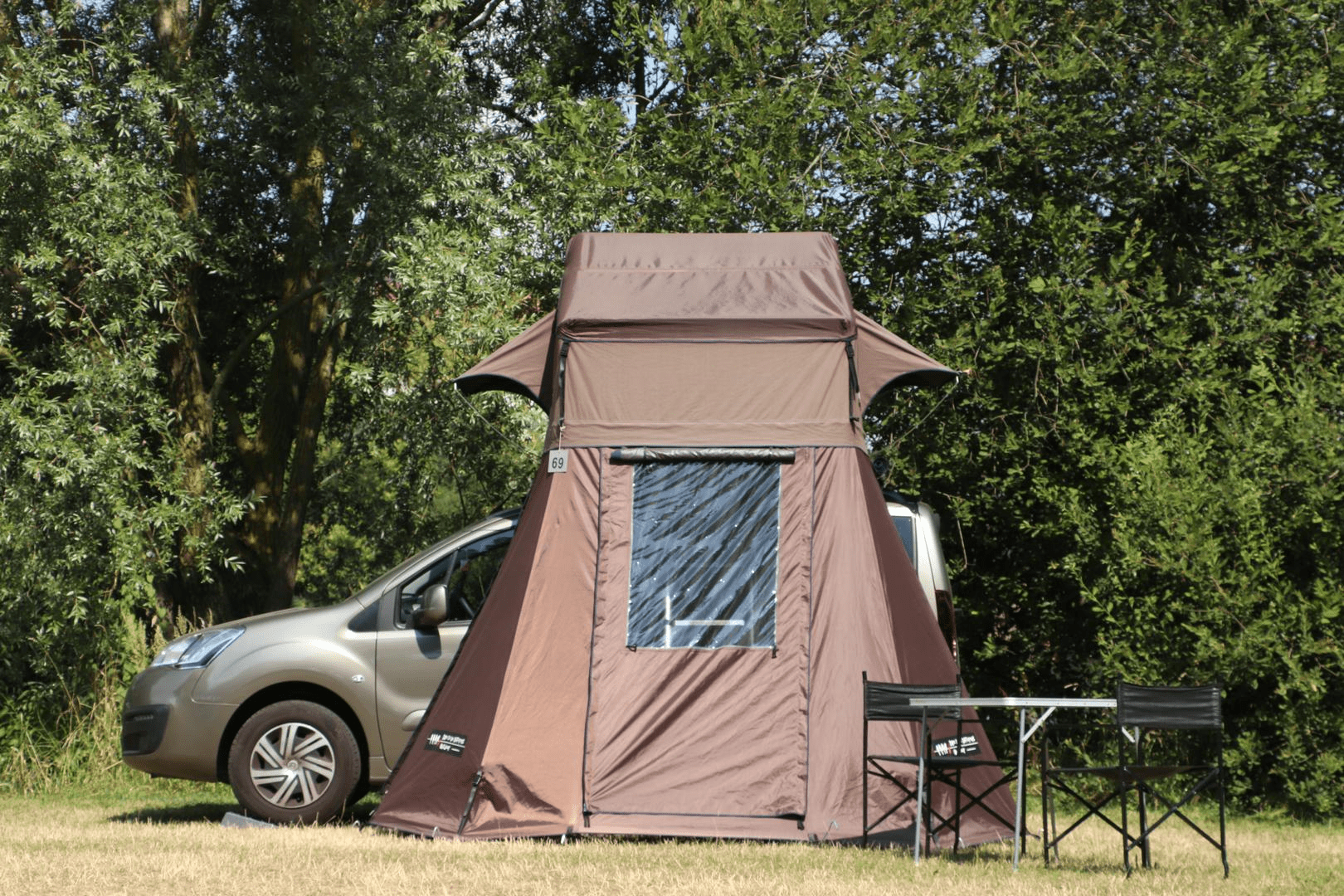 Extensions for your rooftoptent
For our rooftoptents we also have small living rooms, the extensions. The L and XL series of rooftoptents are add-on with the extension. An extension is an extra living space under the rooftoptent, a small living room. It gives more privacy and comfort during your camping trip.

Our extensions are unique because they have three entrance doors and an additional "back door. So you can enter from all sides and you can easily reach the stuff in the car.

The extensions also feature a flyscreen door and PVC windows that are easy to blind. The extensions are designed so that at least 4 people can sit and eat in them. It is also possible to place a camp bed in the extension.During good or bad weather, you can sit in comfort in the extension. During hot weather you can ventilate sufficiently and when it rains you can just open the windows, to still be able to look outside and let the light in.