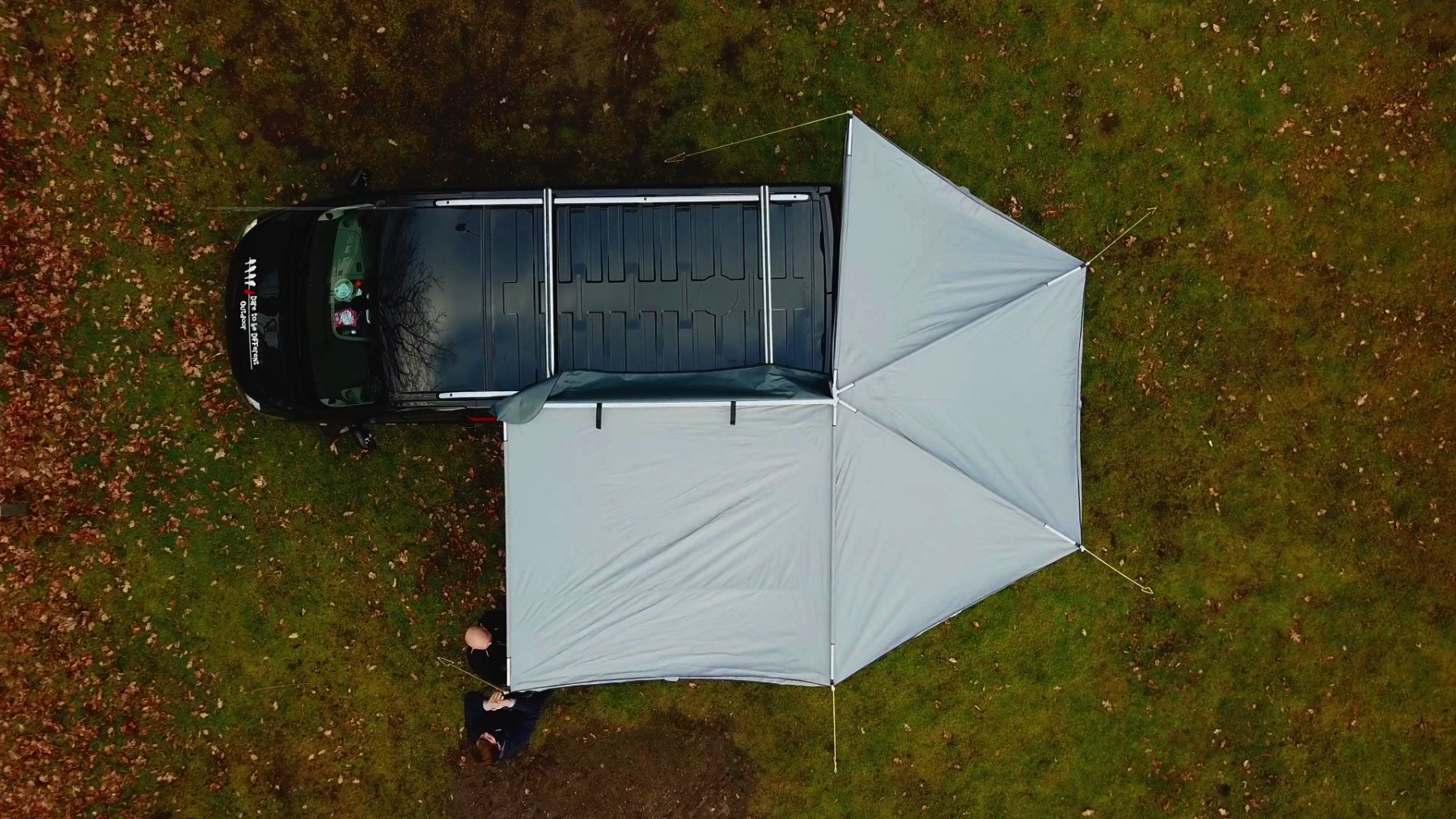 Awnings from Dare to be Different
Awnings from Dare to be Different are the perfect way to make your camp complete! They provide shelter from rain or sun. They are easy to set up and in just minutes you have created the perfect place to cook, eat or enjoy the outdoors.

With an awning you have a comfortable shaded area all around your car, ideal if you are camping in sunny places. On the other hand, are you going to rainy places? Then awnings are ideal for shelter. Because all our awnings are waterproof and, what's more, you can close them completely with the side walls. So you always have the perfect spot!