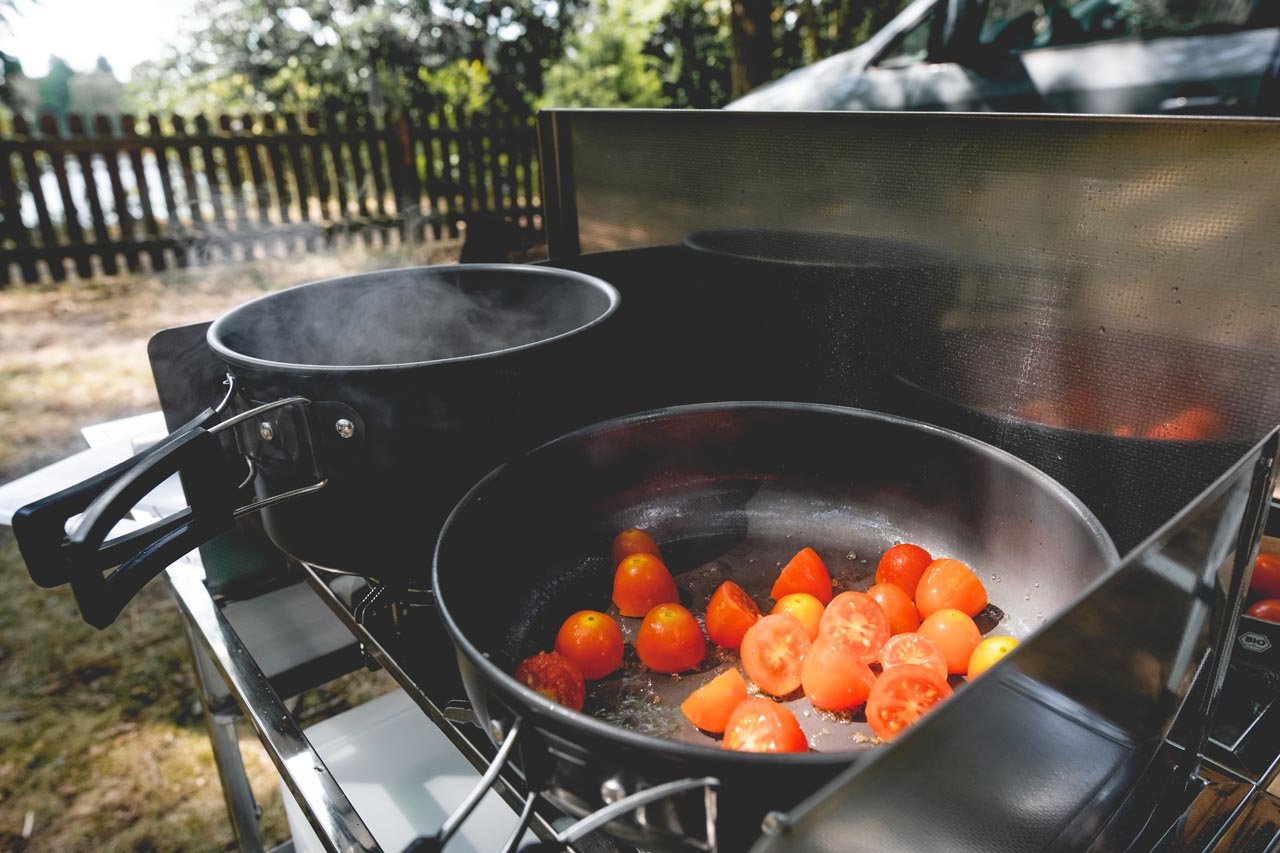 Create your own campingkitchen wherever you are!
With the chuckboxes from Dare to be Different Outdoor, cook your favorite meal anytime, anywhere. In just a few minutes the box folds out into a camping kitchen. No more small gas stoves, or having to search for your cutlery set. Thanks to our camping kitchens you work at a comfortable height, you no longer have to twist yourself into a difficult position. Our chuckboxes are comfortable, easy and quick to use. Enjoy your outdoor meals to the fullest!

Our chuckboxes guarantee that you can go on vacation easily, quickly and compactly. That's why our chuckboxes are designed so that you don't need anything else. This camping kitchen is fully equipped with at least two gas burners, crockery and cutlery for 4 persons and pots and pans to prepare a delicious meal. Our chuckboxes are easy to take along thanks to their compact size and fit in really any car!