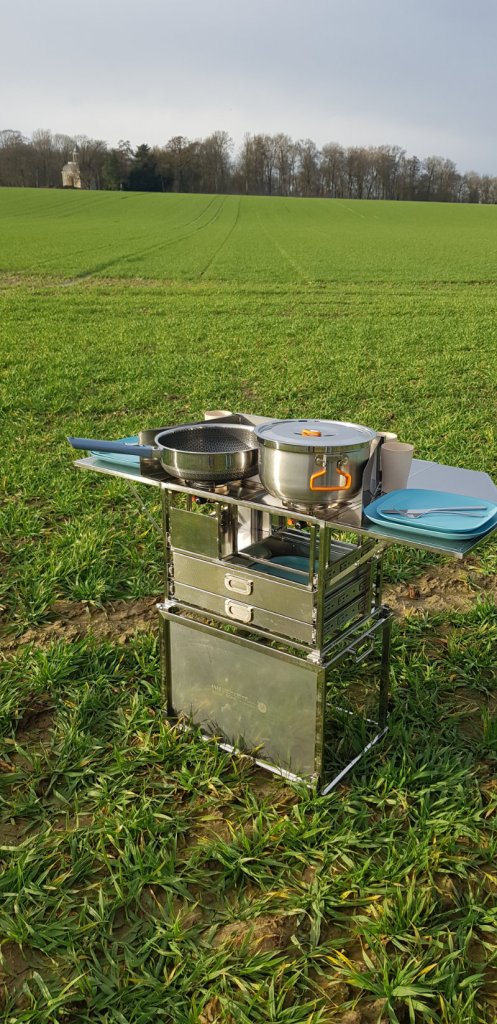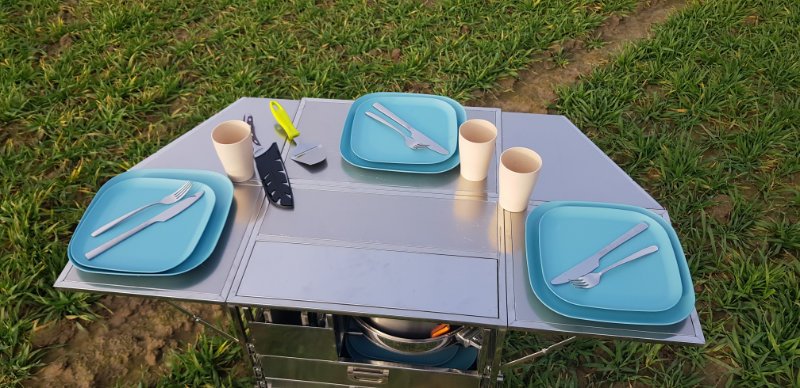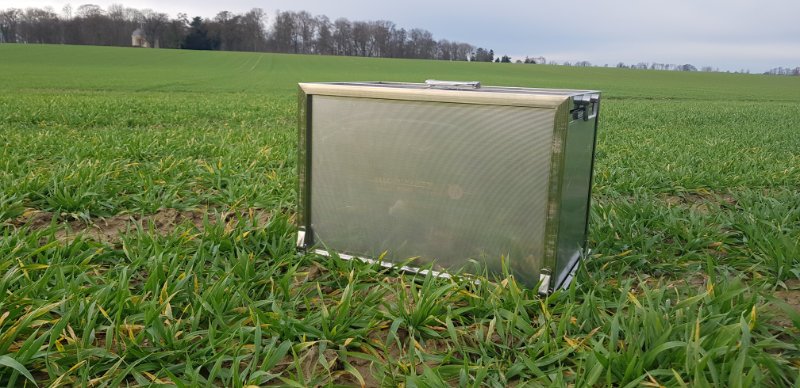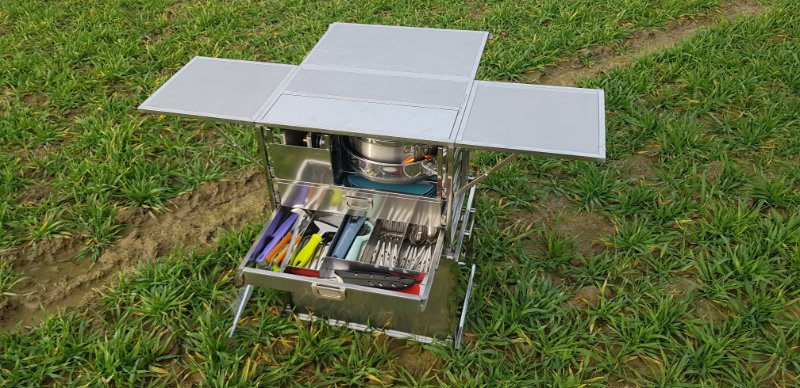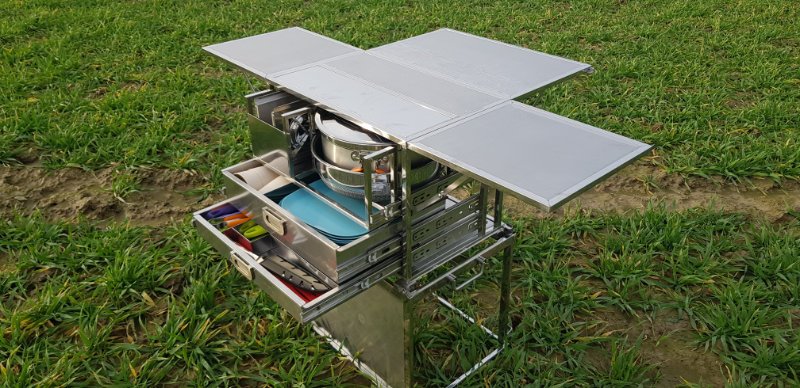 Chuckbox M
Short description: Are you also tired of having to wriggle into a crazy position every time you need to cook a meal because the gas stove is too low or too small? With our chuckbox M, this will no longer be a problem, as you can prepare a delicious meal from the comfort of your armchair! Thanks to the large worktop and two burners, you can easily prepare a good outdoor meal for 4 people.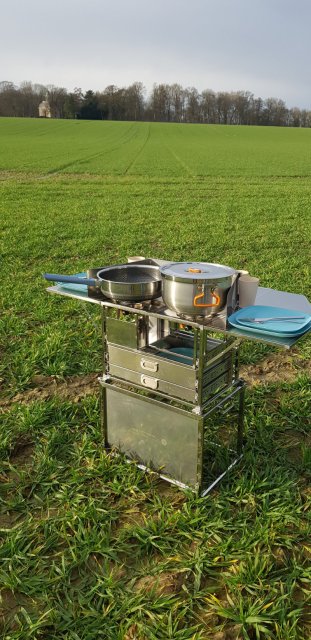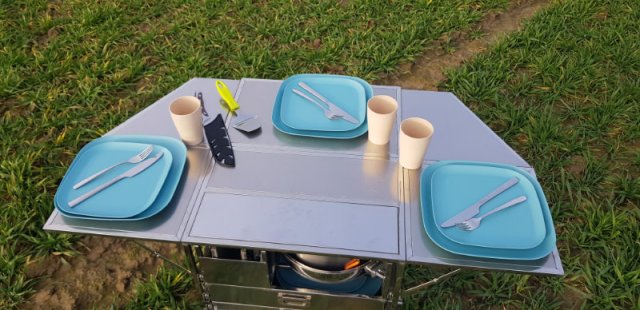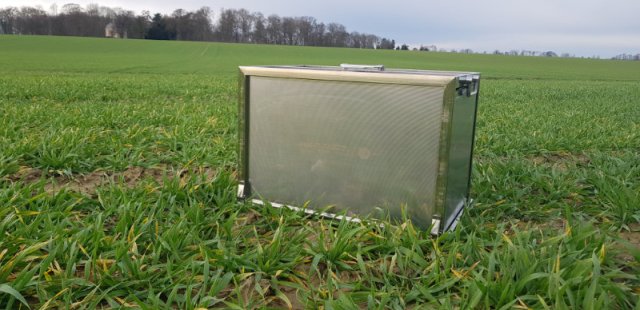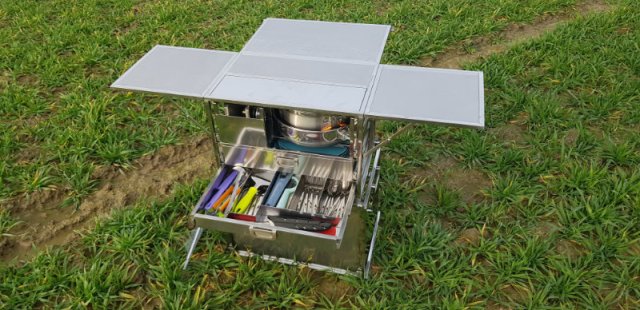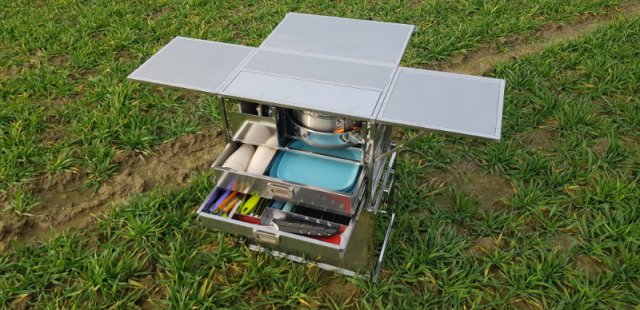 Specificaties
Dimensions closed
50x36,5x35 cm
Dimensions opened
118x68x69 cm
Warranty
Standard 2-year warranty, with registration 3 years
More information
Even easier to use
The Chuckbox M is easier to use than a too-small gas stove or a burner that has to stand on the ground. With the Chuckbox M, you can cook from the comfort of your armchair.
All in 1 for 4 persons
You name it, it's in there - we've thought of everything! The Chuckbox M is the ideal travel companion for a weekend or road trip and it makes outdoor cooking so much more fun.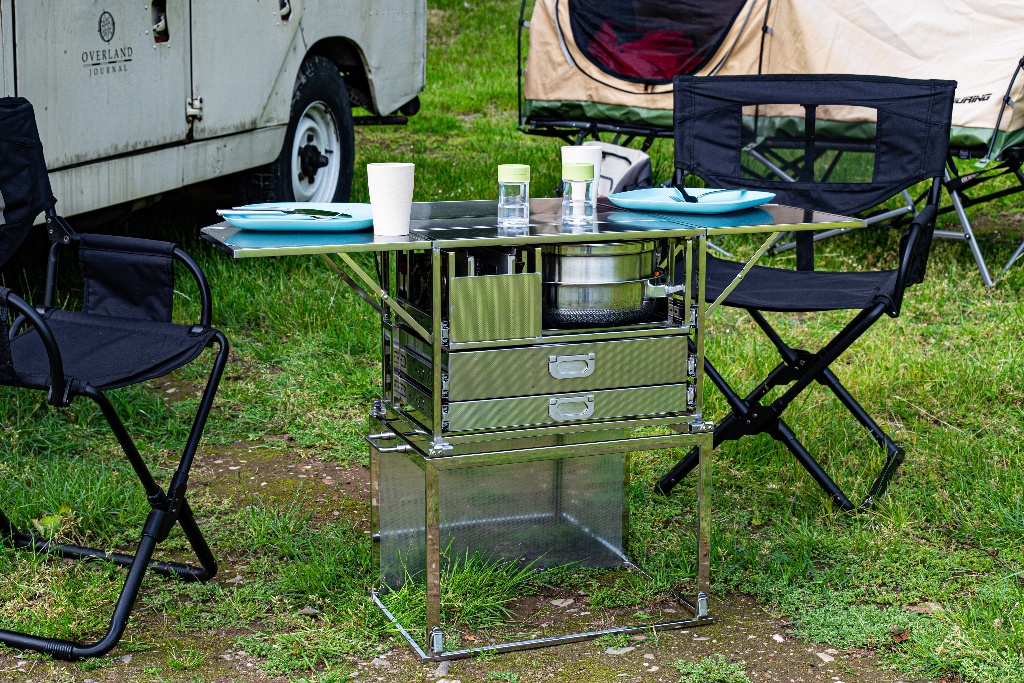 Fits in any car
Thanks to its compact size, the Chuckbox M fits in any car. It has a packed size of 50 x 36.5 x 35cm and a weight of 23kg.
Extra space and luxurious materials
With the chuckbox M, you can create the ideal outdoor kitchen in no time. From cutlery to frying pan and spice jars to gas burner. You name it, it's already there. Still missing something? There is plenty of room to add to the chuckbox as you wish.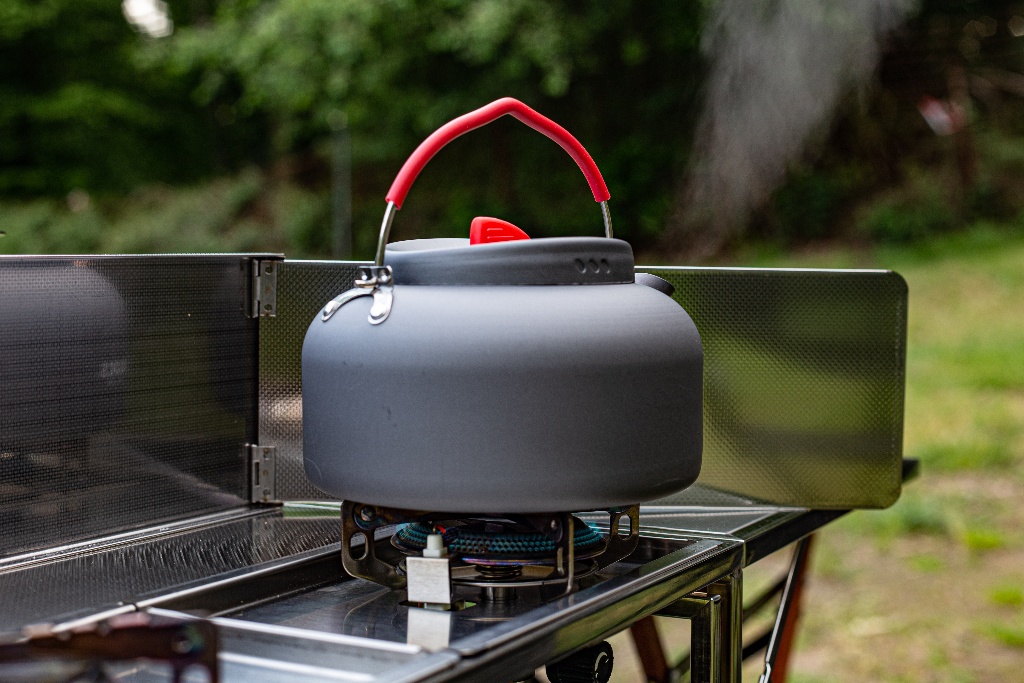 Standard 2-year warranty
The chuckbox M comes with a two-year warranty as standard, by registering the chuckbox here you get an additional one year. So you can definitely explore the outdoors without worries.
Your equipment deserves to last for years
Your gear creates memories that will last a lifetime. When you look at them or mount them, it evokes memories of magical moments and outdoor adventures. That is why we believe they are worth maintaining and repairing properly.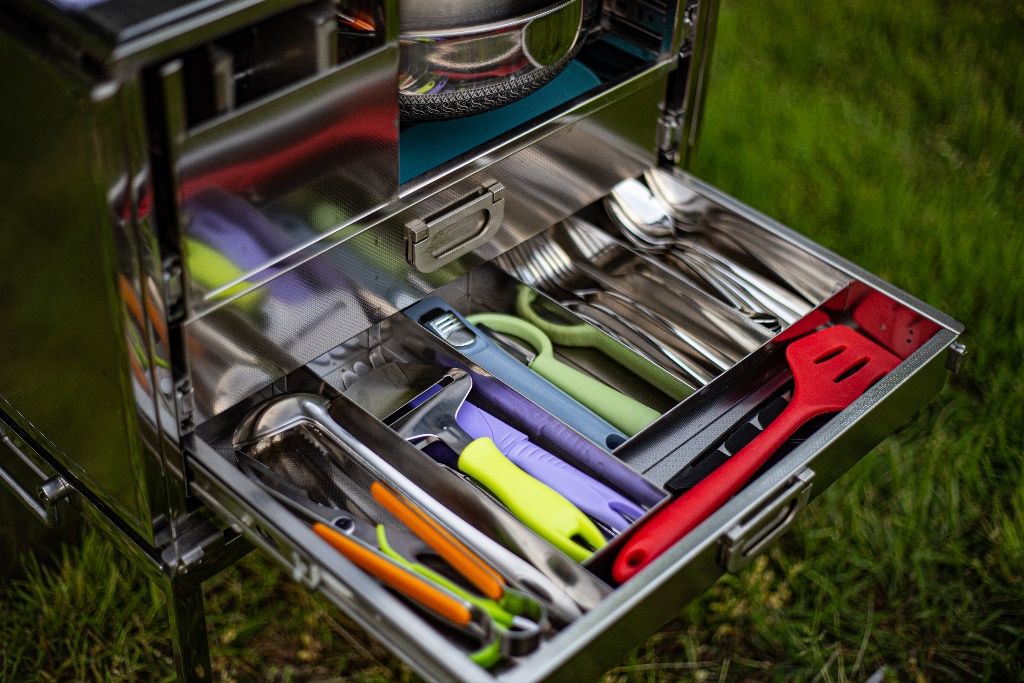 What's in the chuckbox?
The chuckbox M is a fully equipped camping kitchen for up to 4 people! This is all included:
Foldable sink
2 gas burners
1 windshield
2 pans (22cm and 24cm)
Frying pan 26cm
Water kettle 800ml
Kitchen knife
Fruit knife
Multifunctional scissors
Thin peeler
Cutting board
Meat tongs
Plastic spatula
Plastic spoon
Salt and pepper shaker
4 dinner plates
4 lunch plates
4 bowls
4 cups
4 sets of cutlery
Storage box
Worktop with a working height of 69 cm as camping table
Reviews
What a ideal solution!!
Its such a complete solution I love it.
Video