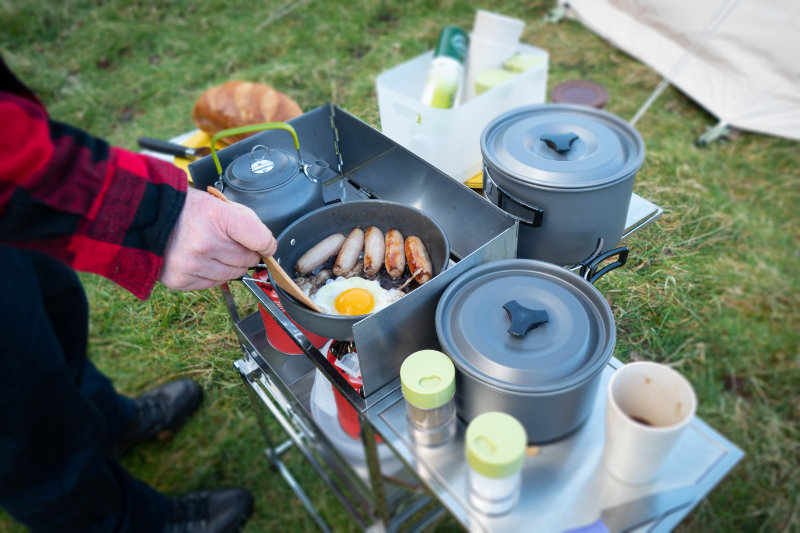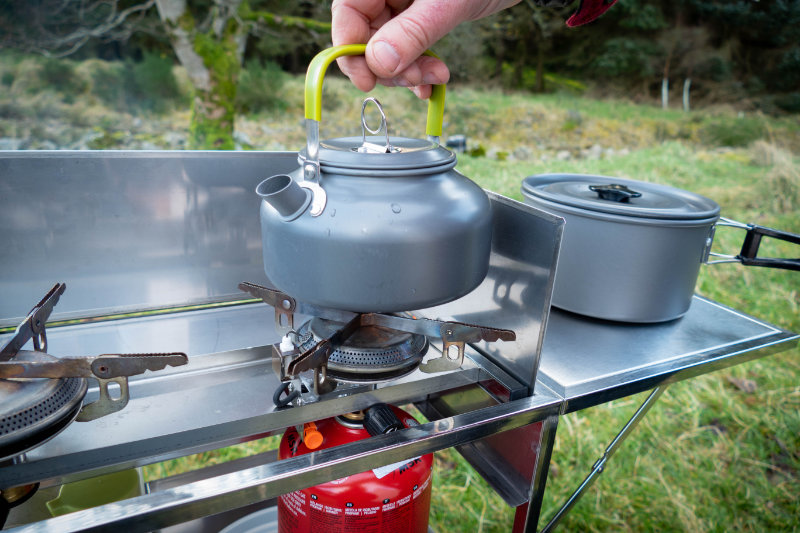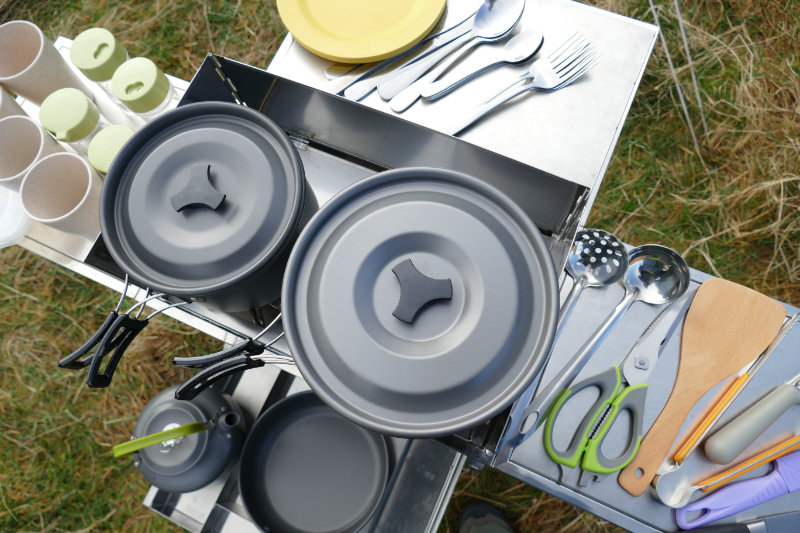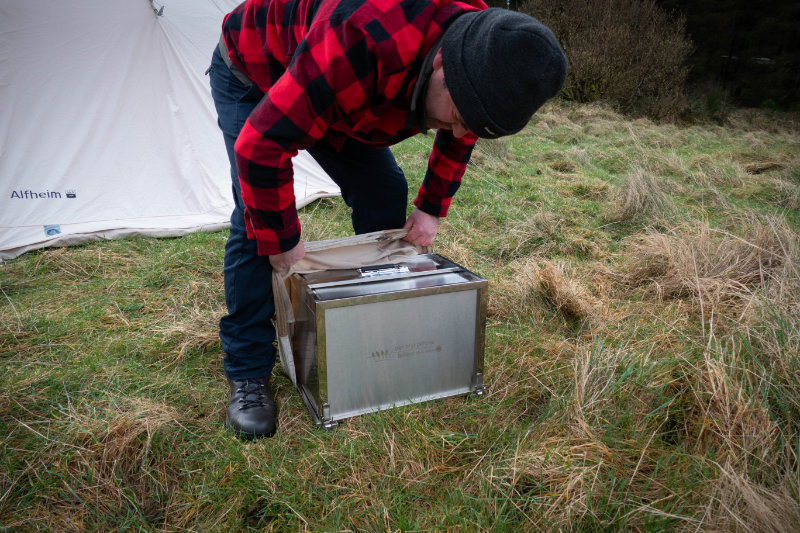 Chuckbox S
Short description: A good adventure involves good food in the open air. And to make good food, you need a compact but fully equipped camping kitchen. The Chuckbox S is such a camping kitchen. This Chuckbox has a big impact in a small package.
The materials used in our chuckboxes meet all requirements set by the Dutch Food and Consumer Product Safety Authority.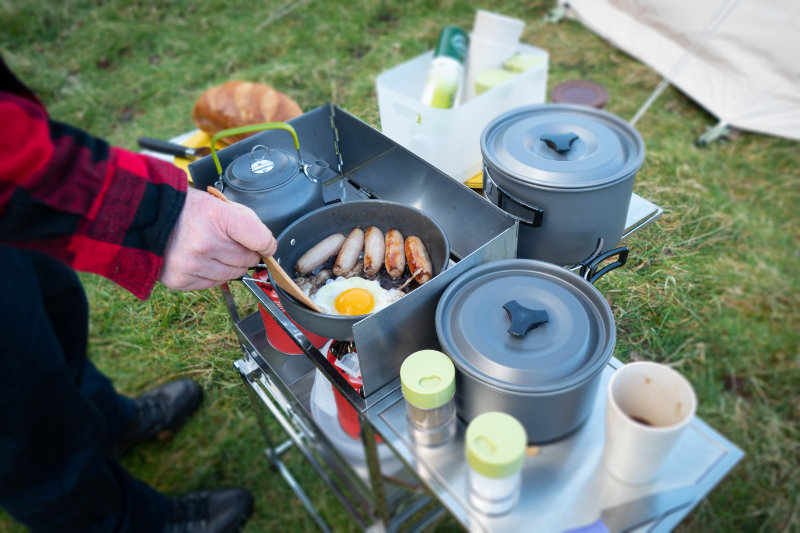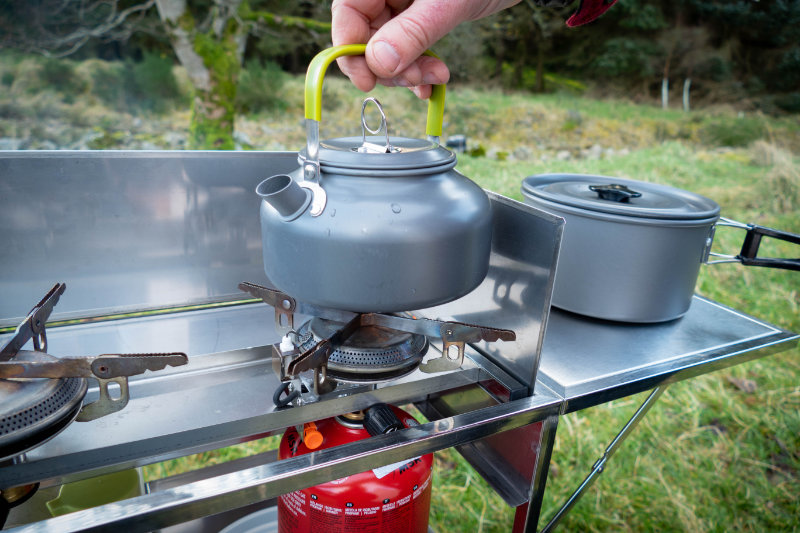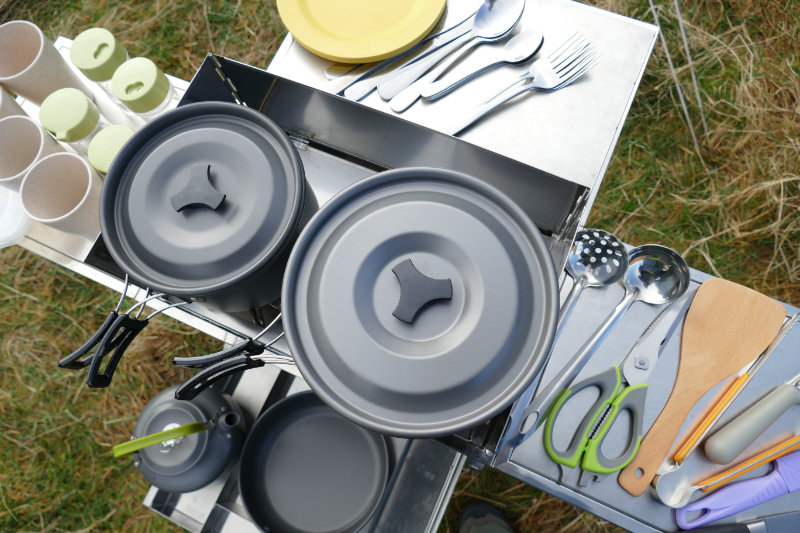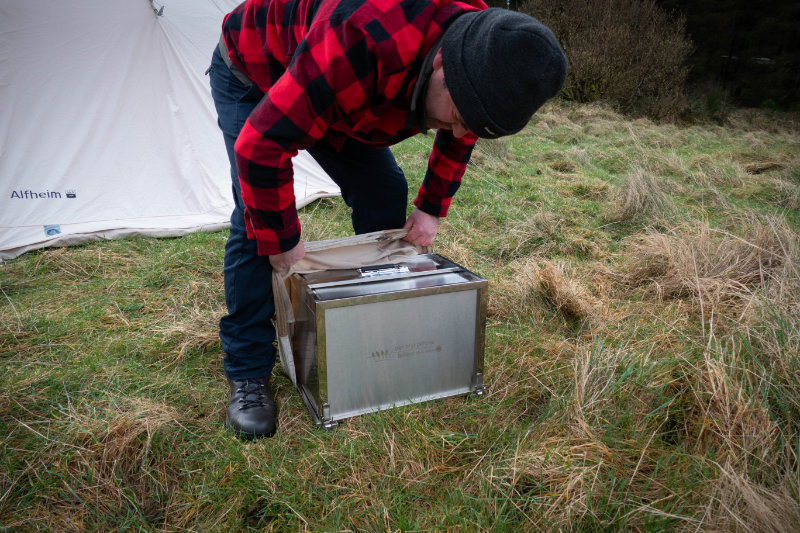 Specificaties
Dimensions closed
44x30x33 cm
Dimensions opened
100x60x60 cm
Warranty
Standard 2-year warranty, with registration 3 years
Certification
The materials used in our chuckboxes meet all requirements set by the Dutch Food and Consumer Product Safety Authority.
More information
The ideal travel companion
The Chuckbox S is the ideal travel companion, during a picnic, weekend away or a Roadtrip. You can even use the Chuckbox S on the boat or outside in the camper and caravan awning.
No more messing around in the car
We were completely fed up with it, always clutter everywhere in the car. Not knowing where you put the plates away, or eternally searching for that one knife that's missing. That is why we designed our chuckbox S. Always everything to hand in compact size.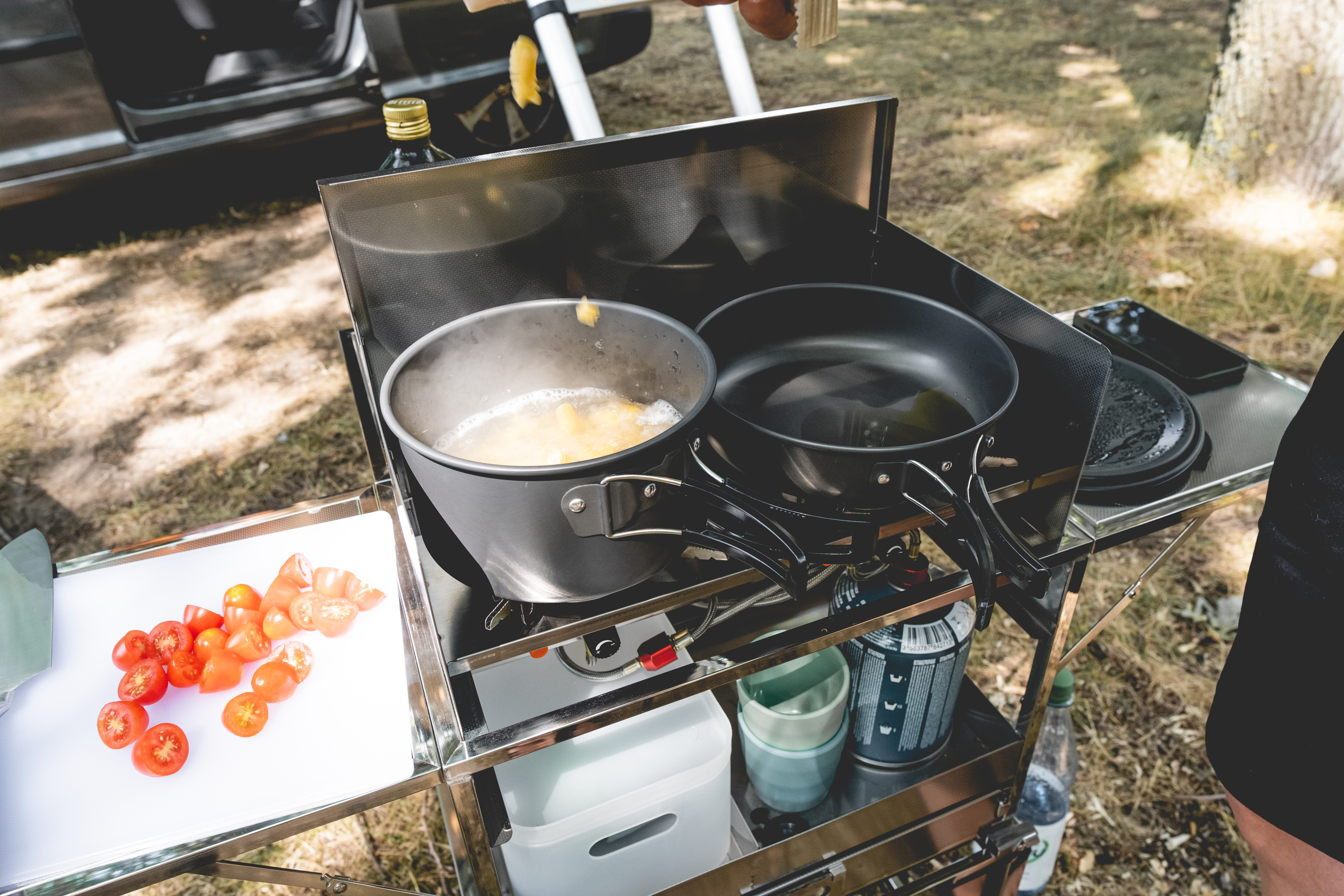 Good food comes with the outdoors
With the outdoors comes good food, we cannot deny that. There is nothing better than climbing the ladder in the morning, making a quick cup of coffee and frying an egg. Or enjoying a steak in the evening while the sun sinks quietly.
Compact but complete
The chuckbox S has a compact size of 44 x 30 x 33cm when folded. It is a real magic box because it contains everything you need to cook for 4 people. And it weighs only 12kg!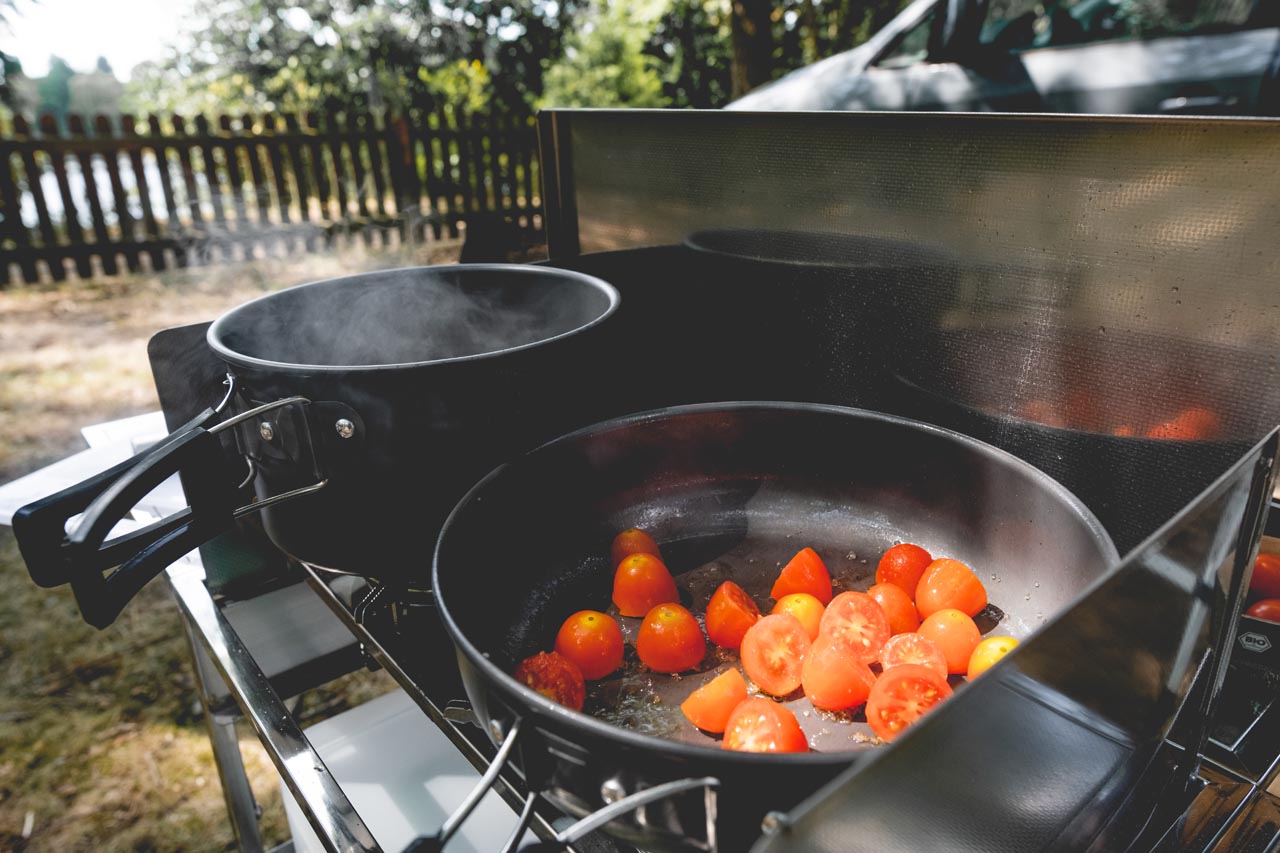 Standard 2-year warranty
The Chuckbox S comes with a two-year warranty as standard, by registering the chuckbox here you get an additional one year. So you can definitely explore the outdoors without worries.
Your equipment deserves to last for years
Your gear creates memories that will last a lifetime. When you look at them or mount them, it evokes memories of magical moments and outdoor adventures. That is why we believe they are worth maintaining and repairing properly.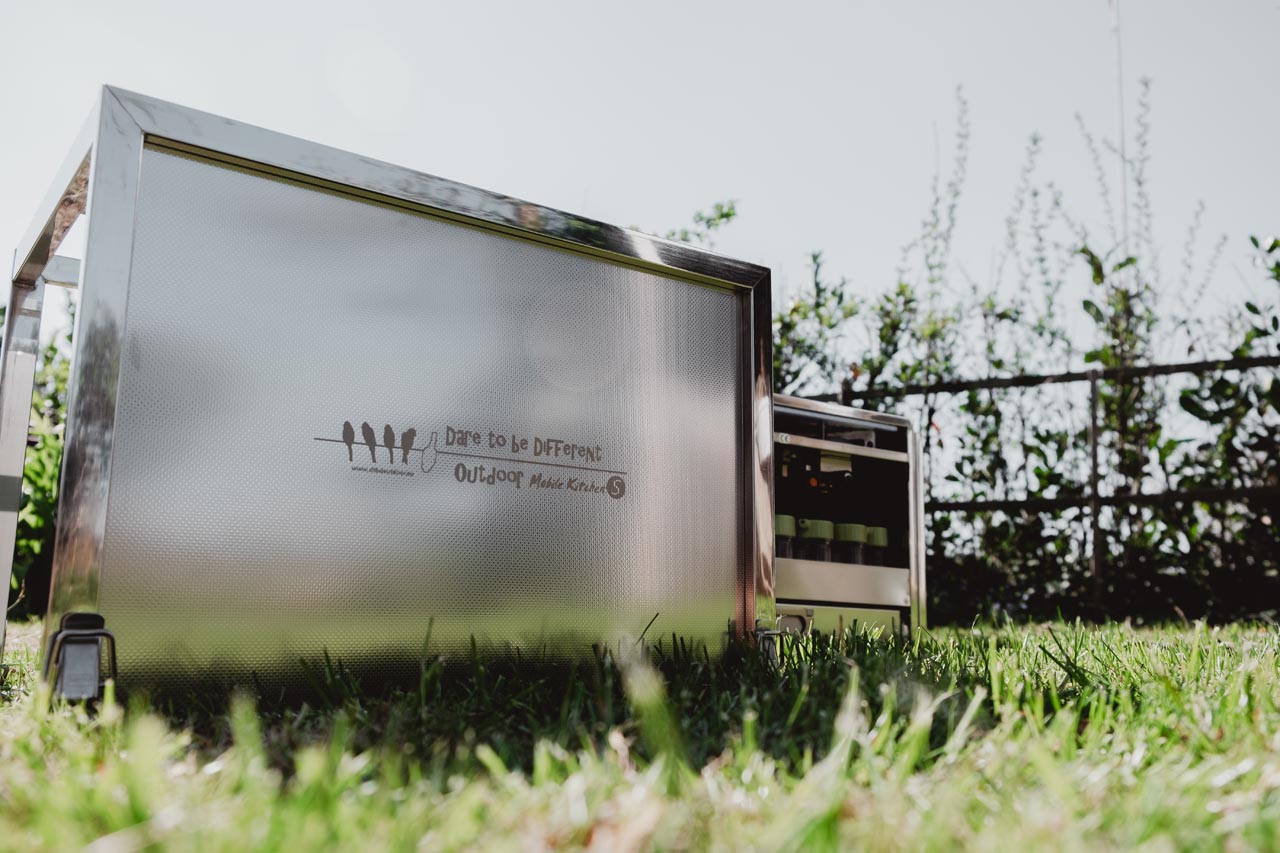 Expand the Chuckbox S with the XL
Our Chuckbox S can also be expanded with the Chuckbox XL. This gives you a giant outdoor kitchen with an extra stainless steel table. The XL comes with an extra wok burner and storage space. The XL also makes it possible to cook standing up.
Using the Chuckbox
It is important that when using the cooking box, all folding parts, are unfolded. Never use the burners when the sides and back are closed.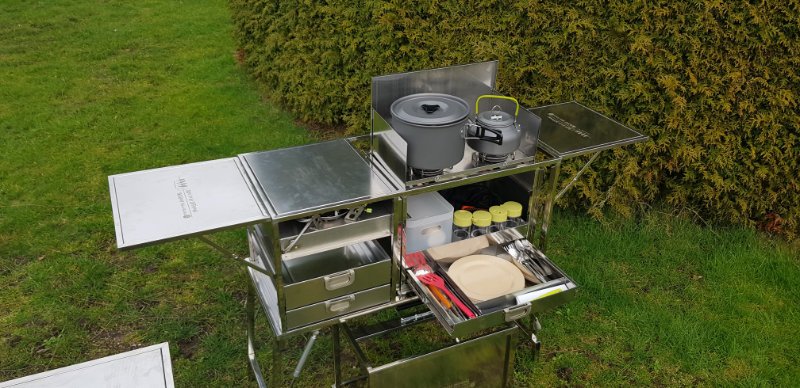 What's in the chuckbox?
The chuckbox S is a fully equipped camping kitchen suitable for up to 4 people! All this comes with it:
Foldable sink
2 gas burners
1 windshield
2 pans (19.3cm and 15.2cm)
Frying pan 19.7cm
Water kettle 750ml
Kitchen knife
Fruit knife
Vegetable peeler
Cutting board
Meat tongs
Spatula
Salt and pepper shaker
Multifunctional scissors
4 plates
4 cups
4 sets of cutlery
Storage box
Worktop with a working height of 60 cm
Reviews
Hugely convenient!
The chuckbox S is compact and it really does contain everything! We have a small car and wanted to keep all our stuff together. This chuckbox is really a godsend.
Video