April 2023 and our 7th month on the road! Four weeks full of beautiful experiences and tasty food in 'bella Italia'. We started the month at height with a beautiful view on Lake Como, to drive to the Ligurian Riviera as the next stop. After spending a few days around the famous coast of Cinque Terre, we continued towards the hills of wine region Tuscany. With some high quality wine stored in our yellow Suzuki, we continued our route deeper into the Apennine mountains to later end this Italian month in style, in Rome!
Let's start with stating that we finally understand why Italy is among one of the three most visited countries in Europe. We had never explored more than only the North, but now, halfway the country, we can definitely say that it is a great holiday destination. In one month we have seen so many beautiful places and eaten a lot of pizza's and cannoli's... But due to all its beauty, Italy felt also the most touristic country we have been so far. April was probably the best month to visit famous places like Lake Como and Cinque Terre, but even this month some places felt already a bit overcrowded.
From Lake Como to Rome
On the first of April, we set up our rooftop tent on one of the mountains next to Lake Como. The view was absolutely magnificent and we directly knew what we missed after sleeping a few nights in a slightly warmer bedroom in Switzerland. We missed the fresh air, the feeling of living outside and the connection with nature. The chirping birds in the morning, the sunsets by night, the valuable connections with other interesting camperlovers, but also the cold camping showers and windy nights make you feel alive. It is the little things that make camping so great and this is what we realized again while camping on top of our yellow Suzuki with the view on lake Como. To have that feeling yourself, you only have to put a rooftop tent on your car and go...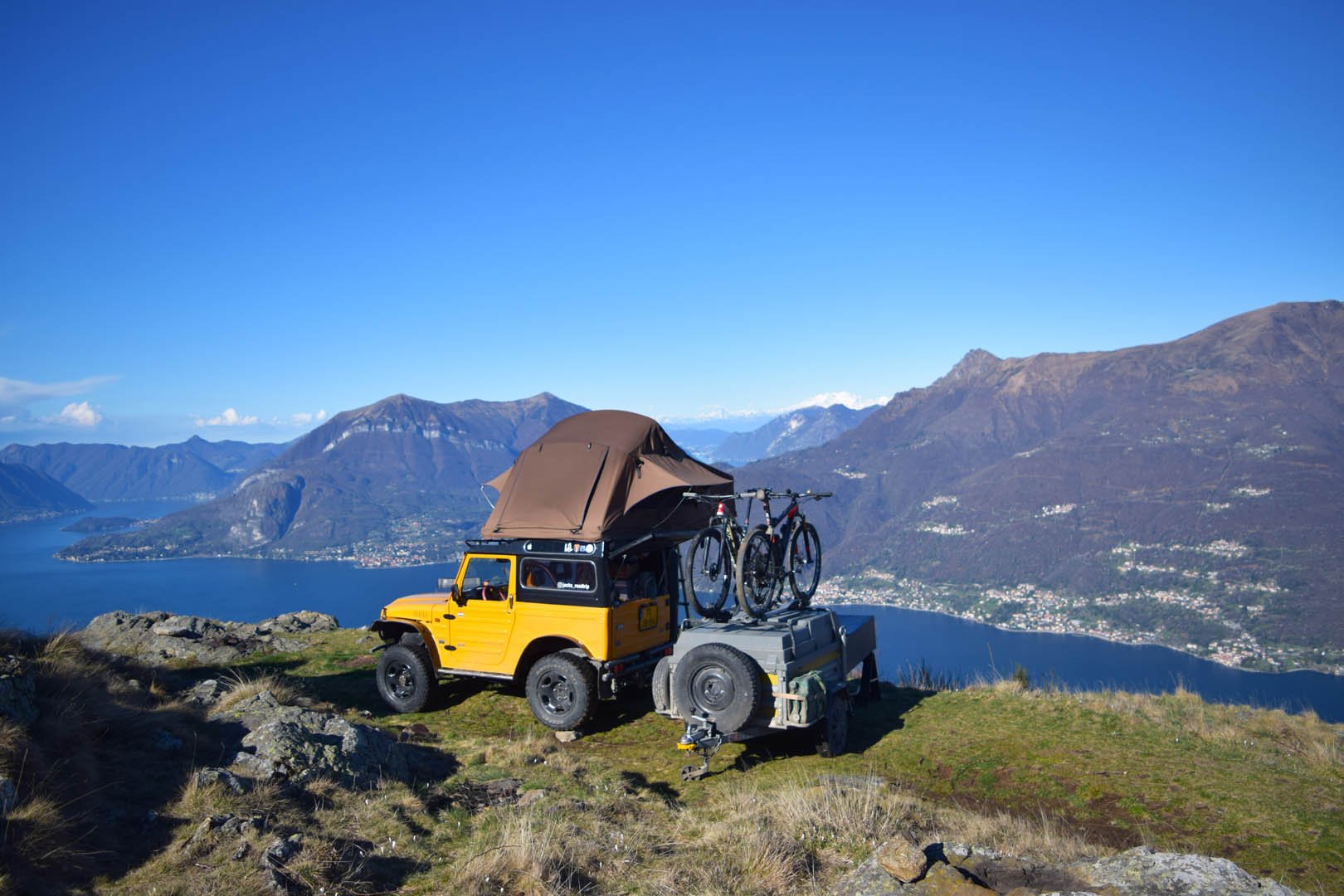 After a few pretty bike rides in the southern Alps around the lake, it was time to move on towards the coast. The Italian Riviera was our next stop and also the first place where we got used to the cute italian villages full of narrow streets and coloured houses. Here we further worsened the cannoli addiction we took from the North and there hardly passed a day without searching for the 'Cannoli Siciliana'... It was always the difficult consideration between a true Italian gelato or cannoli, but the latter one started winning more and more as long as they were being freshly made. While trying to deal with our new addiction, we also got used to the popularity of this country. In April it was already possible to find beaches full of people and the villages and hiking trails in the beautiful Unesco Heritage site of Cinque Terre were crowded with tourists. However, this didn't make one of Italy's most beautiful towns less charming. Vernazza is definitely a must visit.
However, it was also a good feeling to be away from the crowds again and camp in the peaceful hills of Tuscany. On our way there we had a quick stop in Pisa, you guess why, for the Leaning Tower. After making the famous 'catch the tower' pose, we had seen enough and our will to go to a quiet place made us leave this city soon. In Tuscany we found a lovely spot between the vineyards, where we spent a few days nipping wine and exploring the calm hills. Until now April still had been a little rainy, but weather was improving and the sleeping bags became less and less needed. Furthermore, sunset came later and this made the camping experience even better. Because even though all the Italian food is among the best in the world, we sometimes still crave for the Moroccan snacks we stuffed ourselves with at the beginning of this year. The longer evenings made us try out baking our own Moroccan m'semen, but after trying some times we still lack the Moroccan talent in kneading, stretching and folding our dough...
The Apennines were next and we had a special stop here. Jelle participated in a mountainbike bike race and won so this resulted in some extra attention from the Italian bike fans for the yellow Suzuki and its 'wonder mattress on top'. After the racing weekend, we explored some more of the Apennines, but we have to admit that they didn't excite us as much as Picos and Gredos did in Spain. The peaks were less pointy and the valleys wider. For the feeling of being alone in the world, the mountains were great as this is not a feeling we could get often in Italy and also the towns that were plagued by the earthquake in 2016 were interesting to visit. However, we enjoyed the green hilly area west from the higher peaks more and we had some beautiful lake camping spots between pretty cozy Italian towns like Castel di Tora. With the Marmore falls as the biggest artificial waterfall in Europe, this lesser known part of Italy also has a spectacular tourist attraction.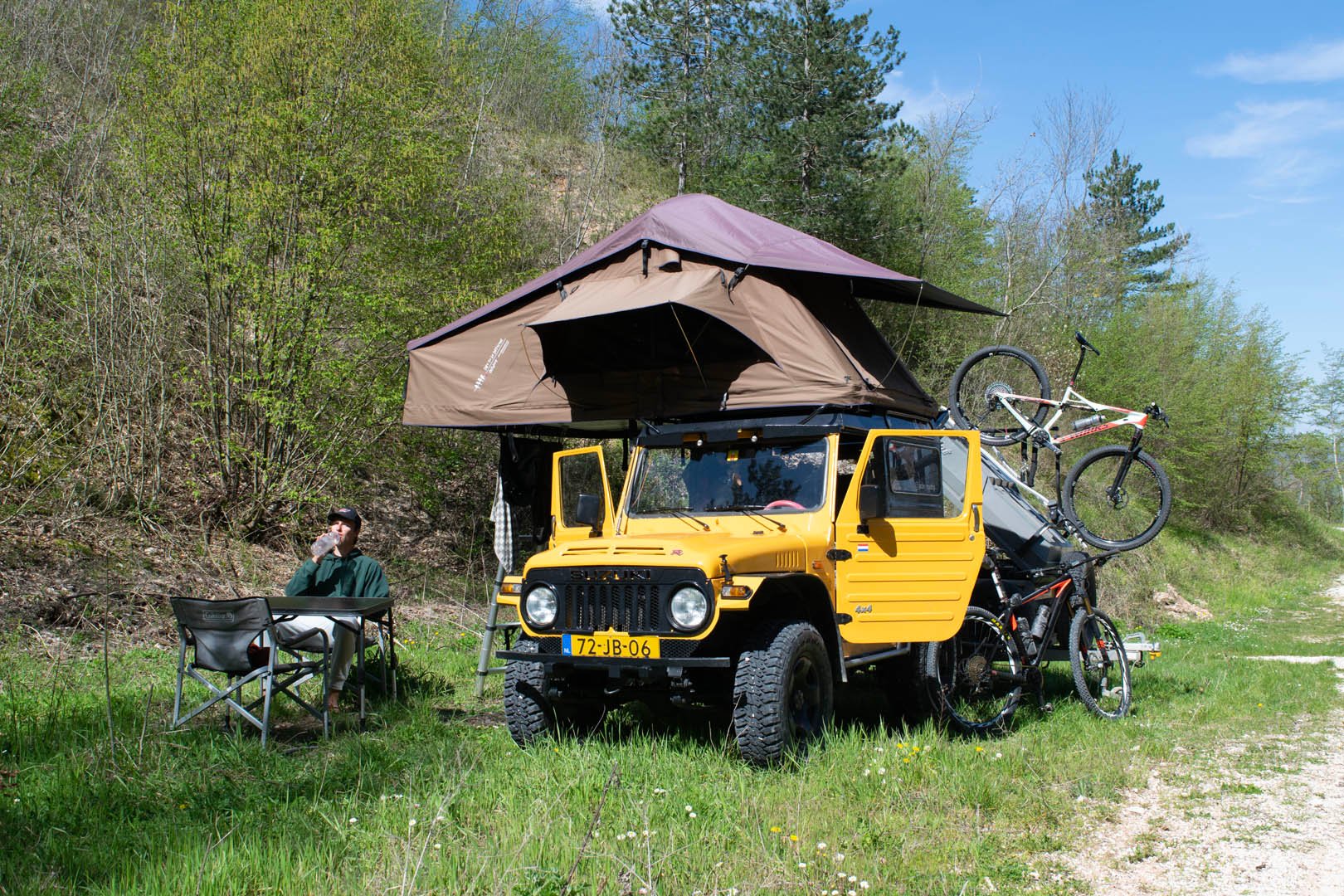 To finish this month we drove to Rome, to experience all the beauty of the Italian architecture that this city has to offer. And wow, it wouldn't surprise you, but this city has too many pretty buildings to offer. After one day of strolling through Rome, all the overdone churches and other structures do not impress you anymore and you better eat your day around in Italy's capital. We added the flag of the Vatican to our Polarsteps collection and could say this month goodbye with a satisfied feeling. We saw a lot of what Italy has to offer already, from mountain lakes to a beautiful coastline and from delicious pizza's to the many other sweet snacks from gelato to tiramisu and our favorite cannoli's.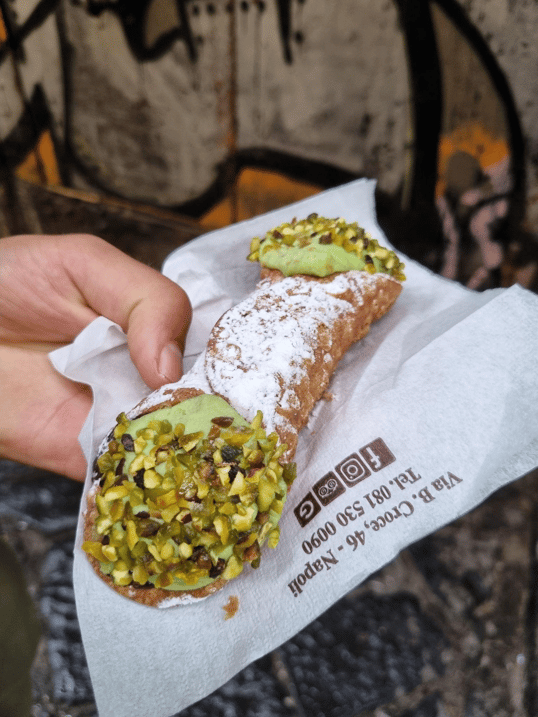 Only halfway yet
But having seen Rome means that we are only halfway Italy yet. There is still a lot to explore and we continue south to other famous destinations like Napels, Pompei and the Amalfi coast. But we will also go deeper into Italy's undiscovered mountains and hills to find more of those beautiful places like we did this month. May will be another month in which we will finetune the process of pizzamaking with 'Conad's' fresh dough in our gasoil stove before leaving the country by boat and taking this knowledge to the Balkan.
In a few weeks we will take the ferry to pass the Adriatic Sea towards Albania or Greece where we will build our rooftop tent in the less visited mountain ranges of the Balkan. Luckily we still have some days to make the decision where we will take the ferry to, but it will be a spontaneous choice, like always, based on the weather. May will also be the month in which we will reach the impressive number of more than 200 times of building and packing our rooftop tent over and over again and it could also become the first month with some real heat! Let's find out in the coming weeks, we are excited!