Your gear deserves to last for years
Your Dare to be Different rooftop tent not only protects you from the rain: it also boosts your mood during wet days in the great outdoors. Your insulating inner tent not only keeps you warm, it's your best buddy during cold red trips. Your lower tent not only provides shelter, but also gives you a more beautiful view than any five-star hotel. Your gear creates memories that will last a lifetime. When you look at them or mount them, it evokes memories of magical moments and adventures in the outdoors. That's why we believe they are worth maintaining and repairing properly.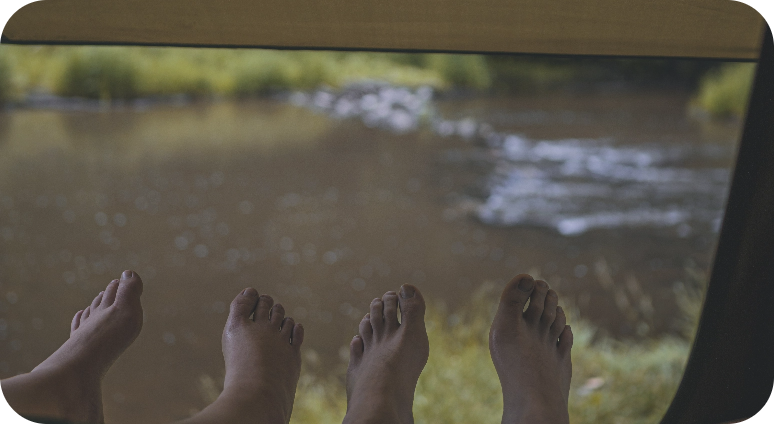 For that next generation
We make our gear in such a way that it will last for years. But, over time, cracks may appear or zippers may jam. We therefore offer an extensive repair service.

Nature remains our starting point and together we contribute to a sustainable solution. As a result, we not only take primary raw materials into account, but also look effectively at preserving the materials. Also for the next generations.
General storage advice
Your favorite dare to be Different gear is used intensively, maybe even every week. But other items such as insulating winter inner tents are rare treasures. Storing these properly can be a big challenge. A damp, poorly insulated environment is the worst pitch to store your gear. This is where mold is bound to develop. It is essential to store your gear in dry, well-ventilated environments, out of sight of direct sunlight and heat.
How to maintain your tent?
Your rooftop tent is your home in nature, so take good care of it! A roof tent maintained with attention will create lasting memories of a great time.