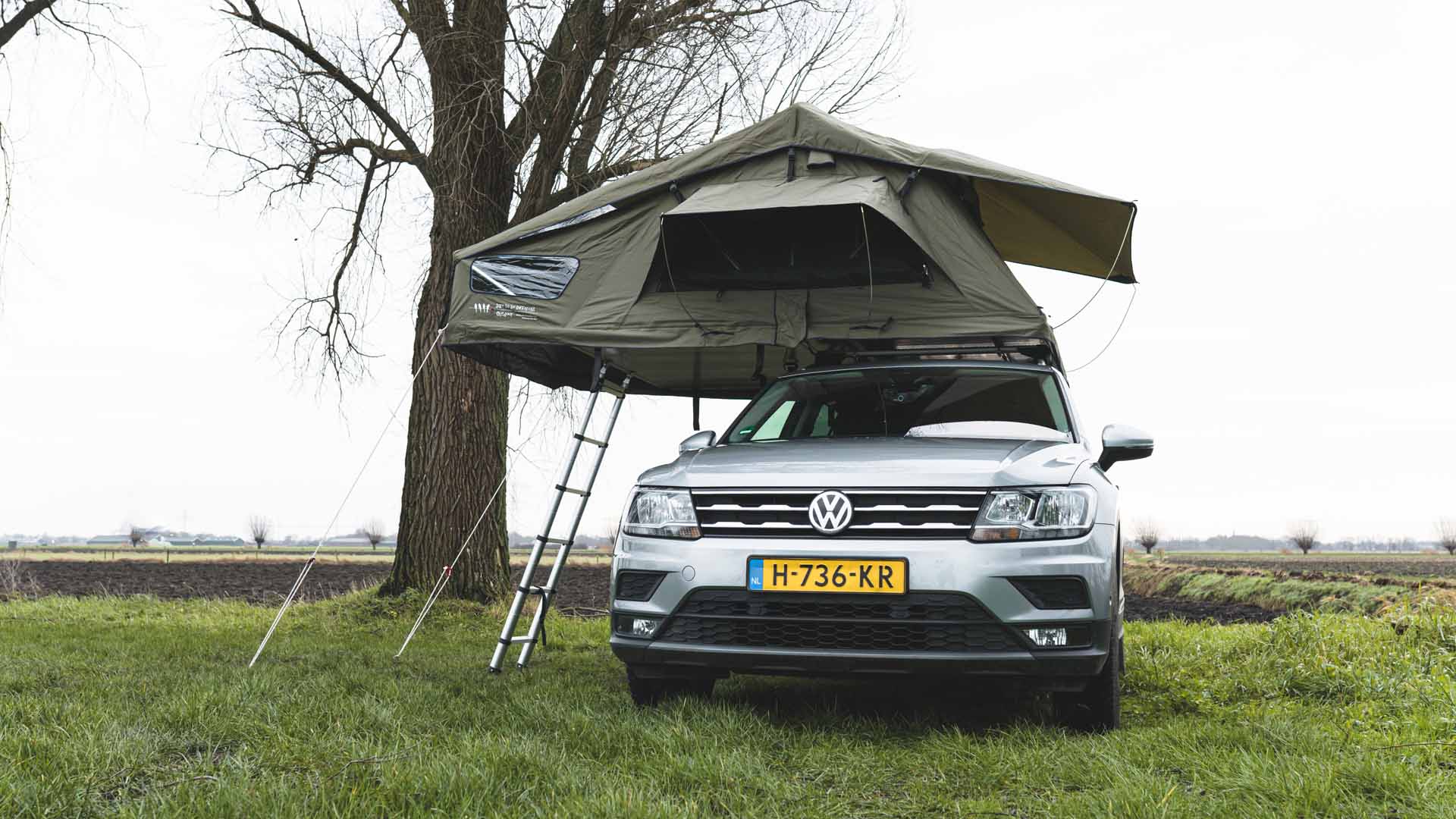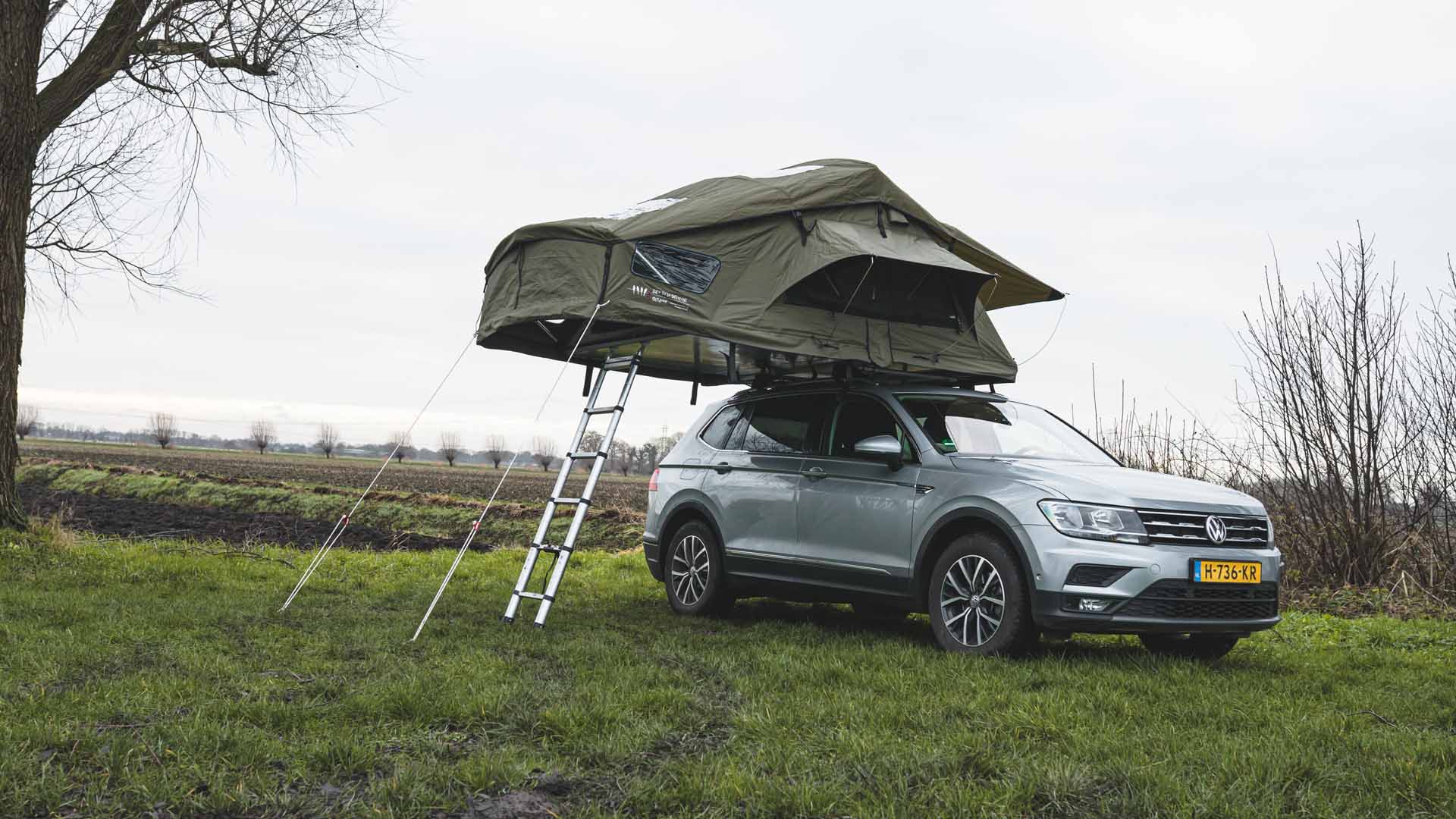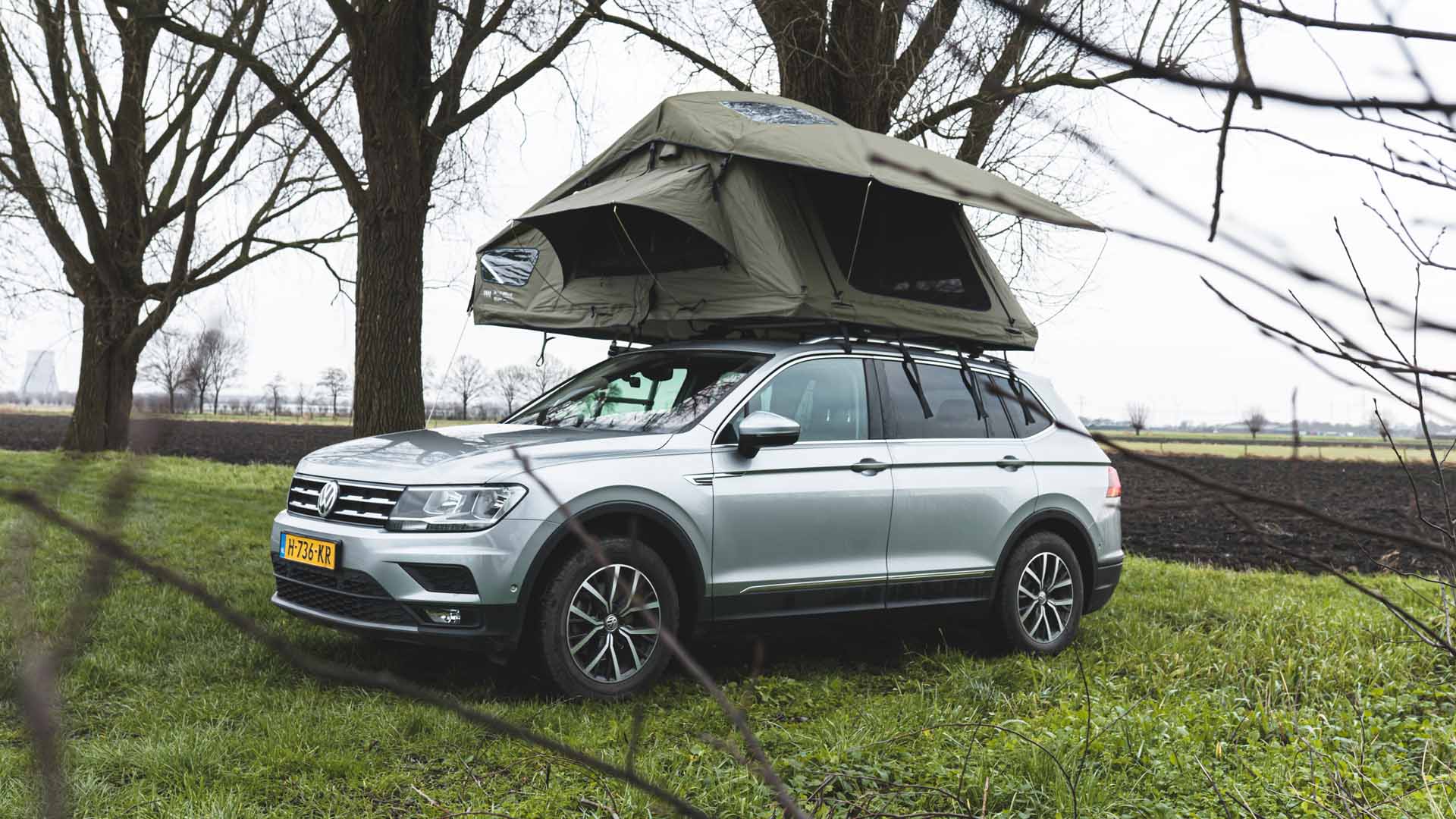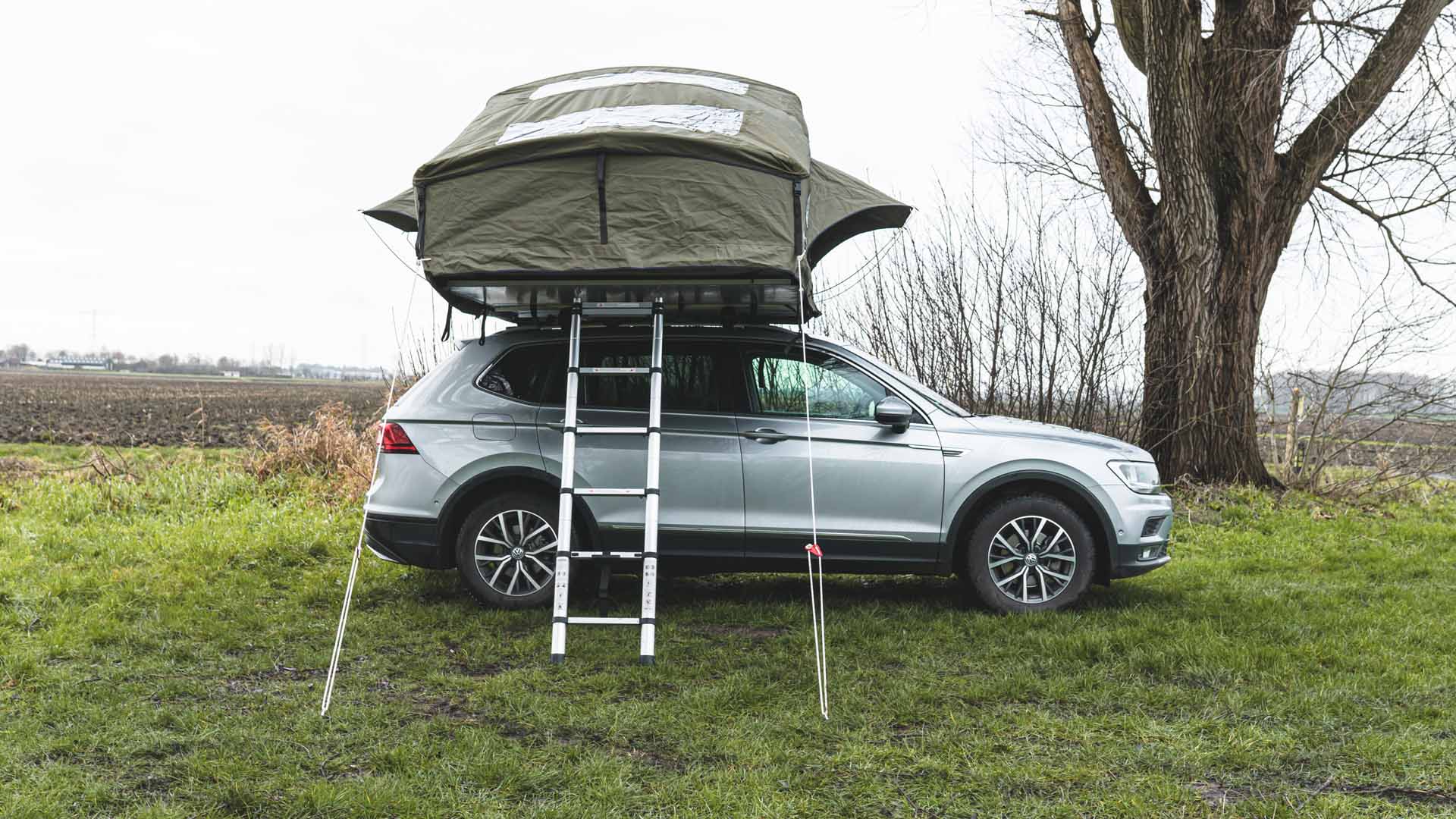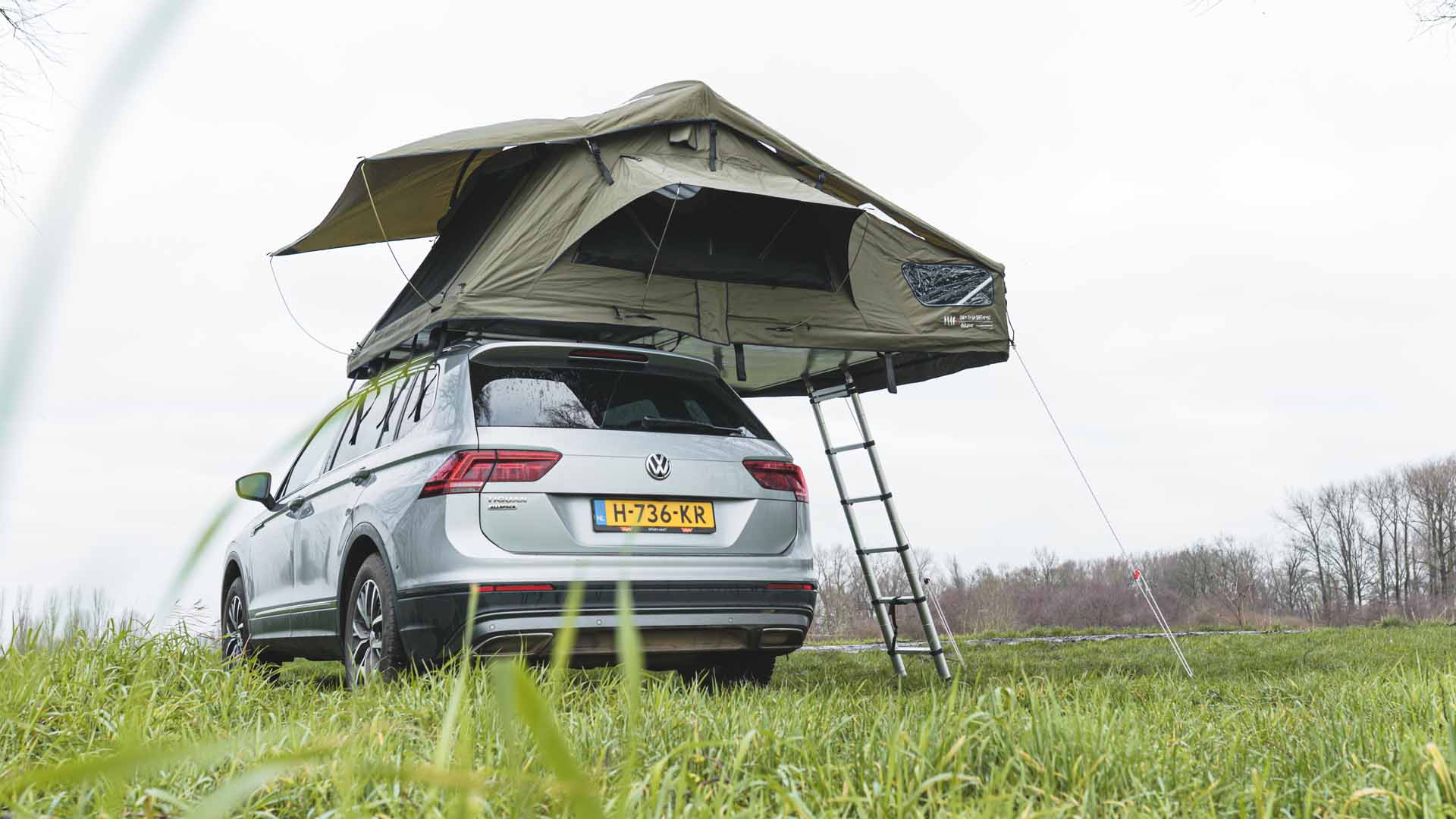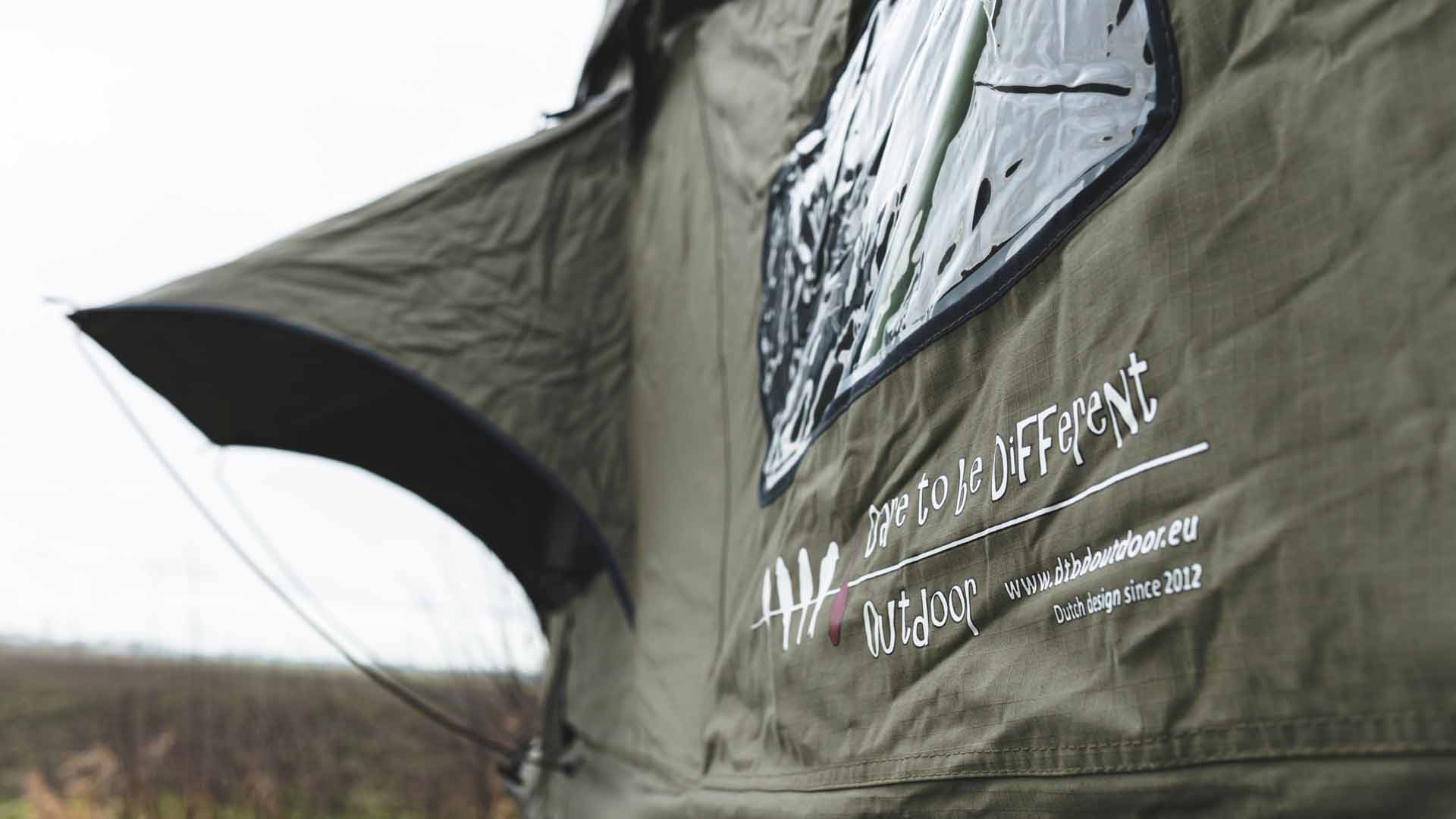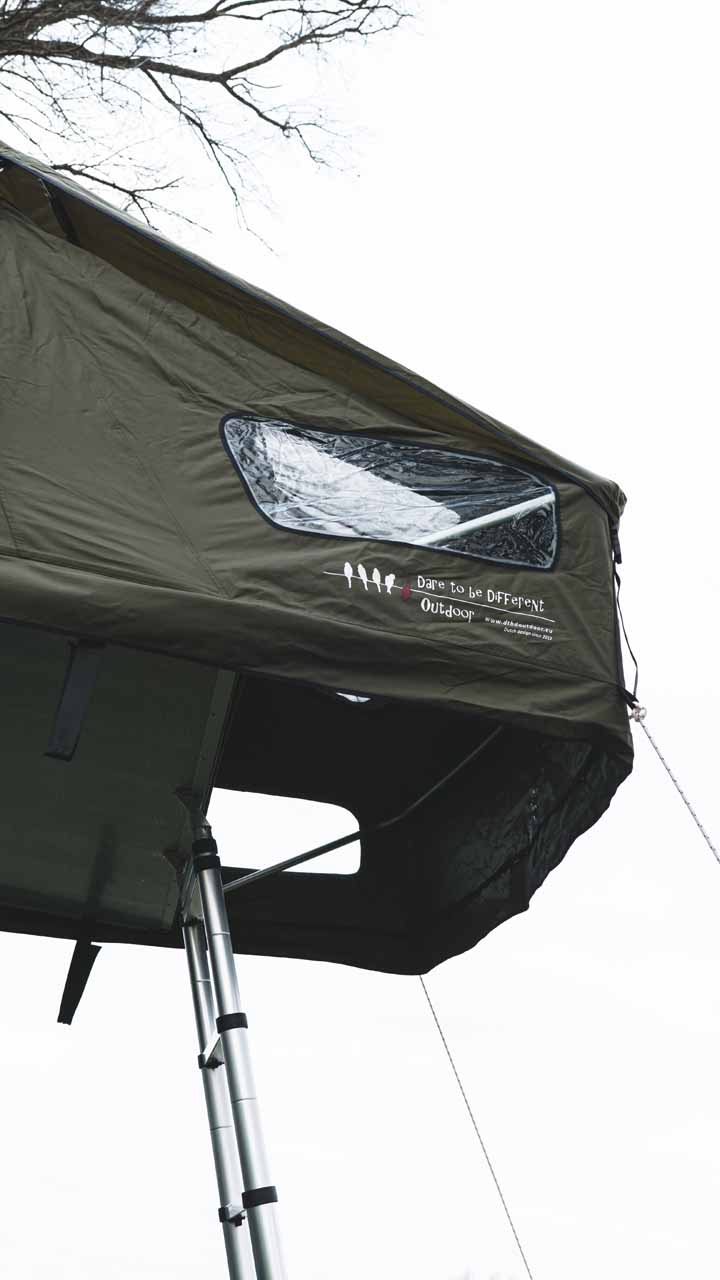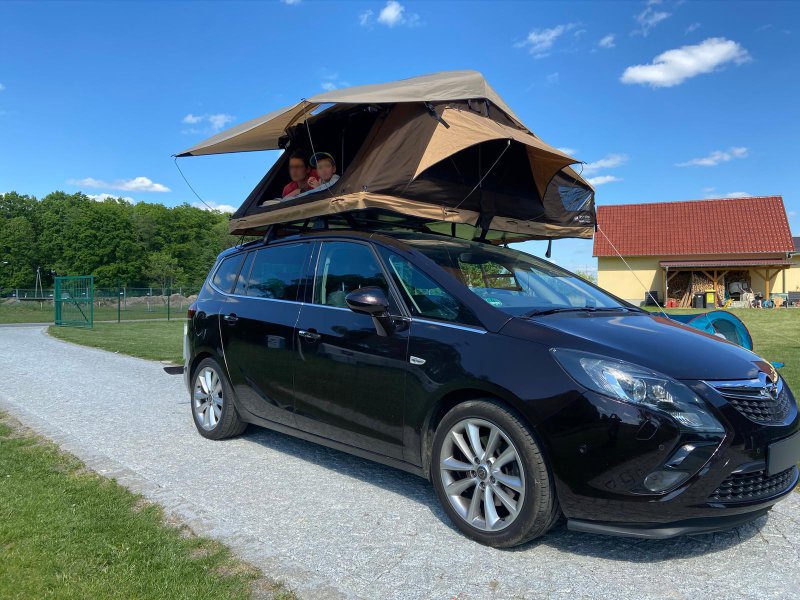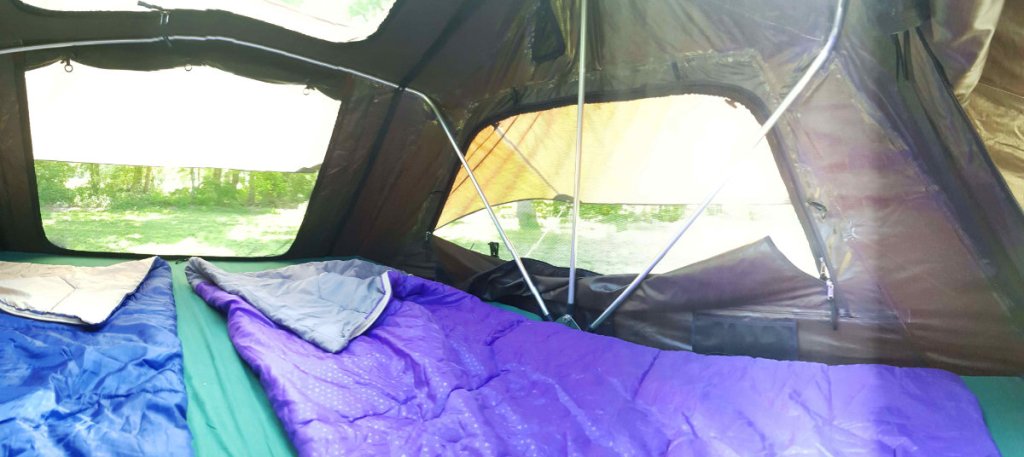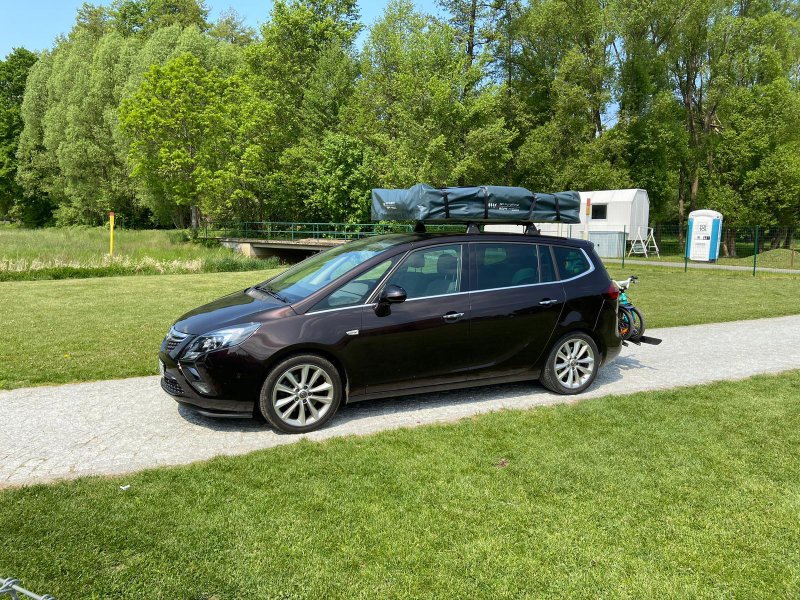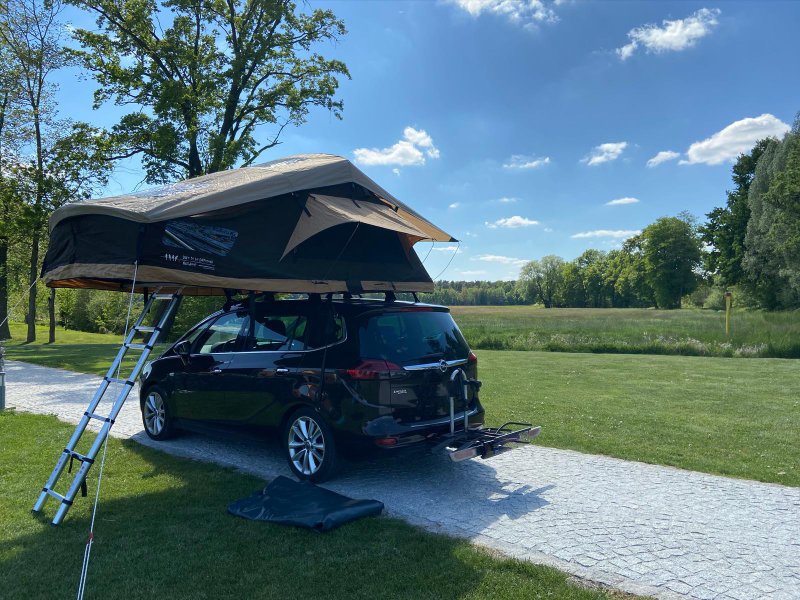 180L Deluxe
Short description: The 180L Deluxe is the big brother of the 140L Deluxe. With a queen-sized bed, you not only have room for you and your partner but also for one or two children. This also makes the 180L Deluxe extremely suitable as a family rooftop tent. Besides a large mattress, the 180L Deluxe also has an extra comfortable mattress, so you are guaranteed a good night's sleep.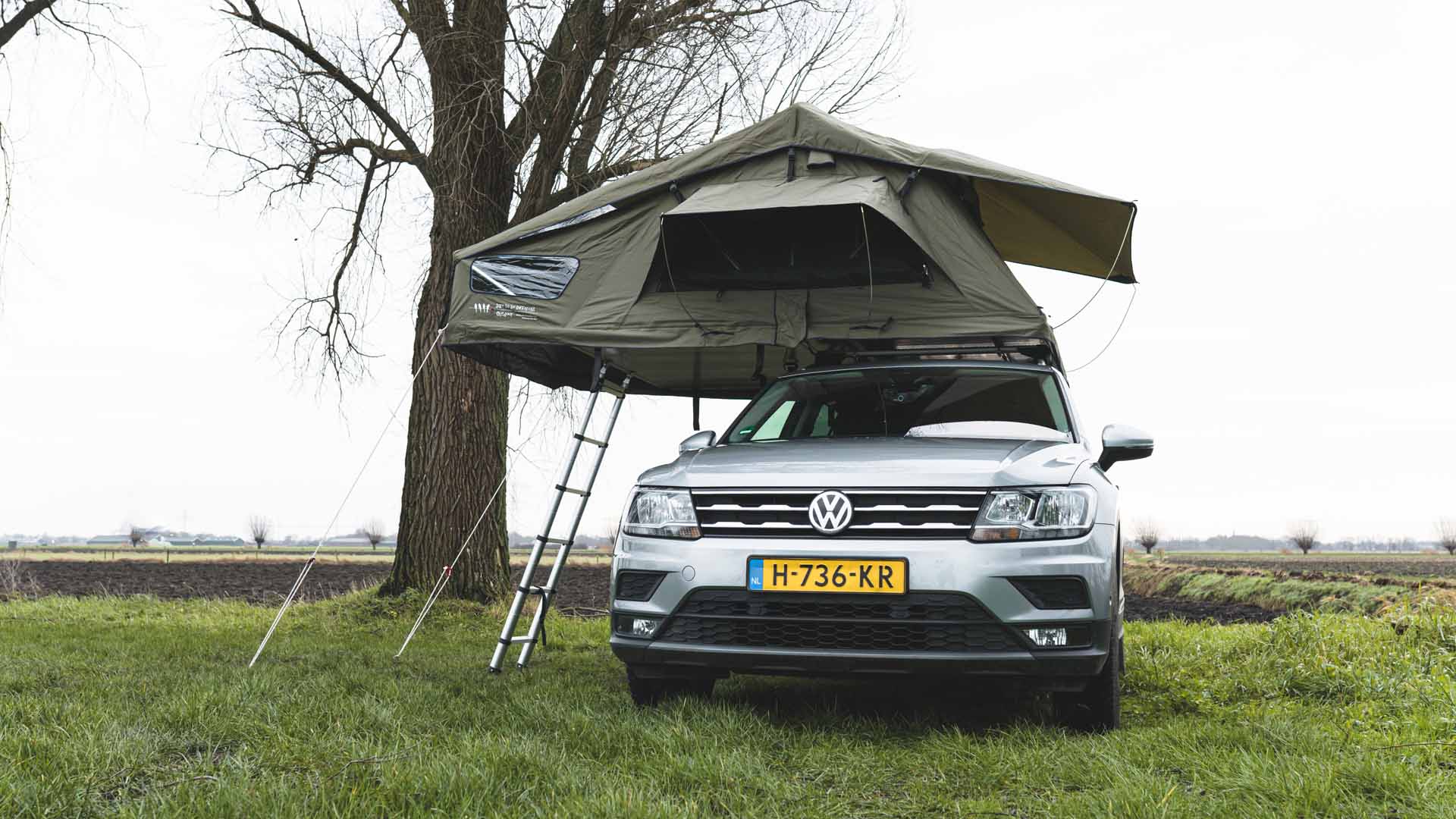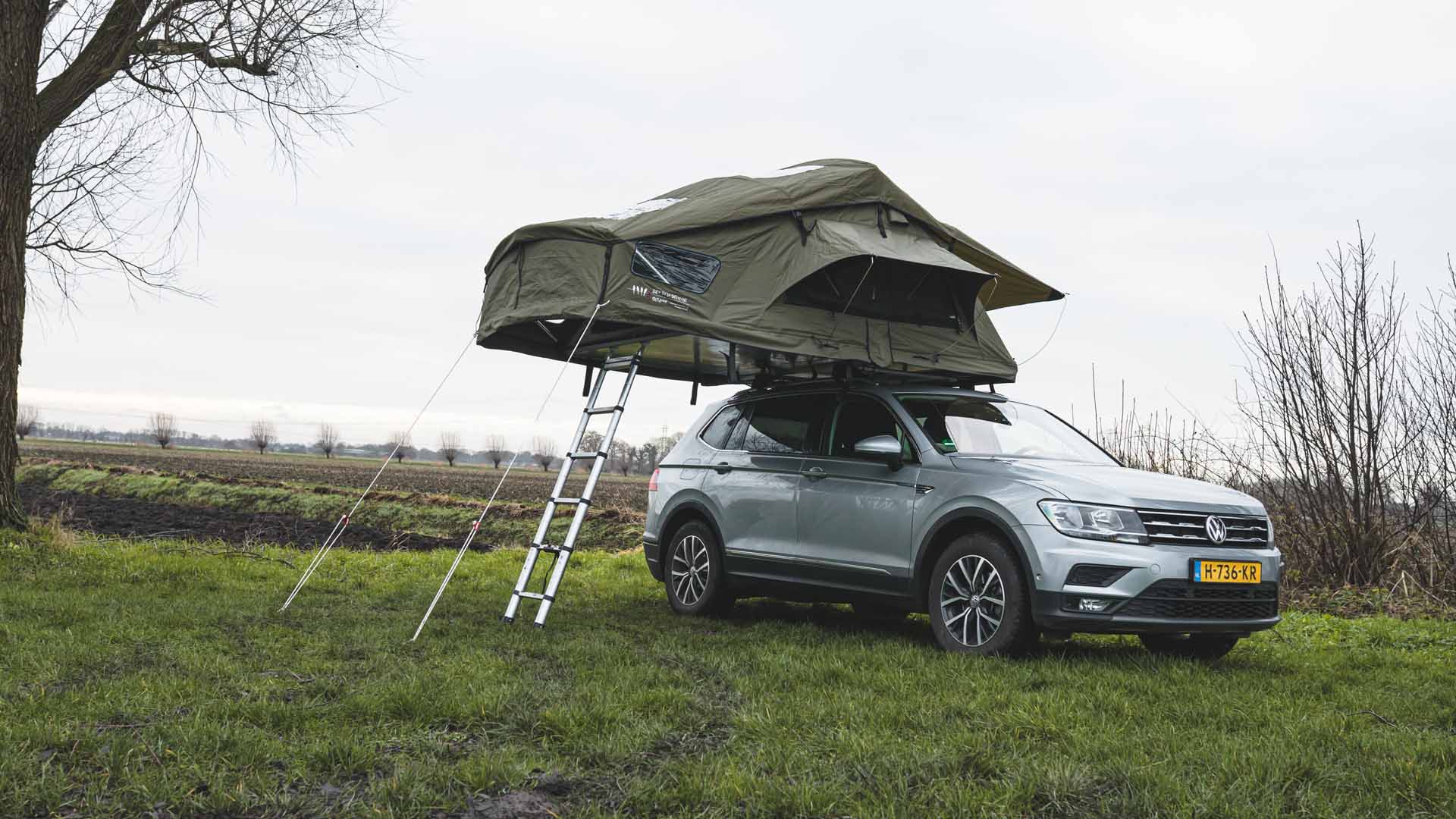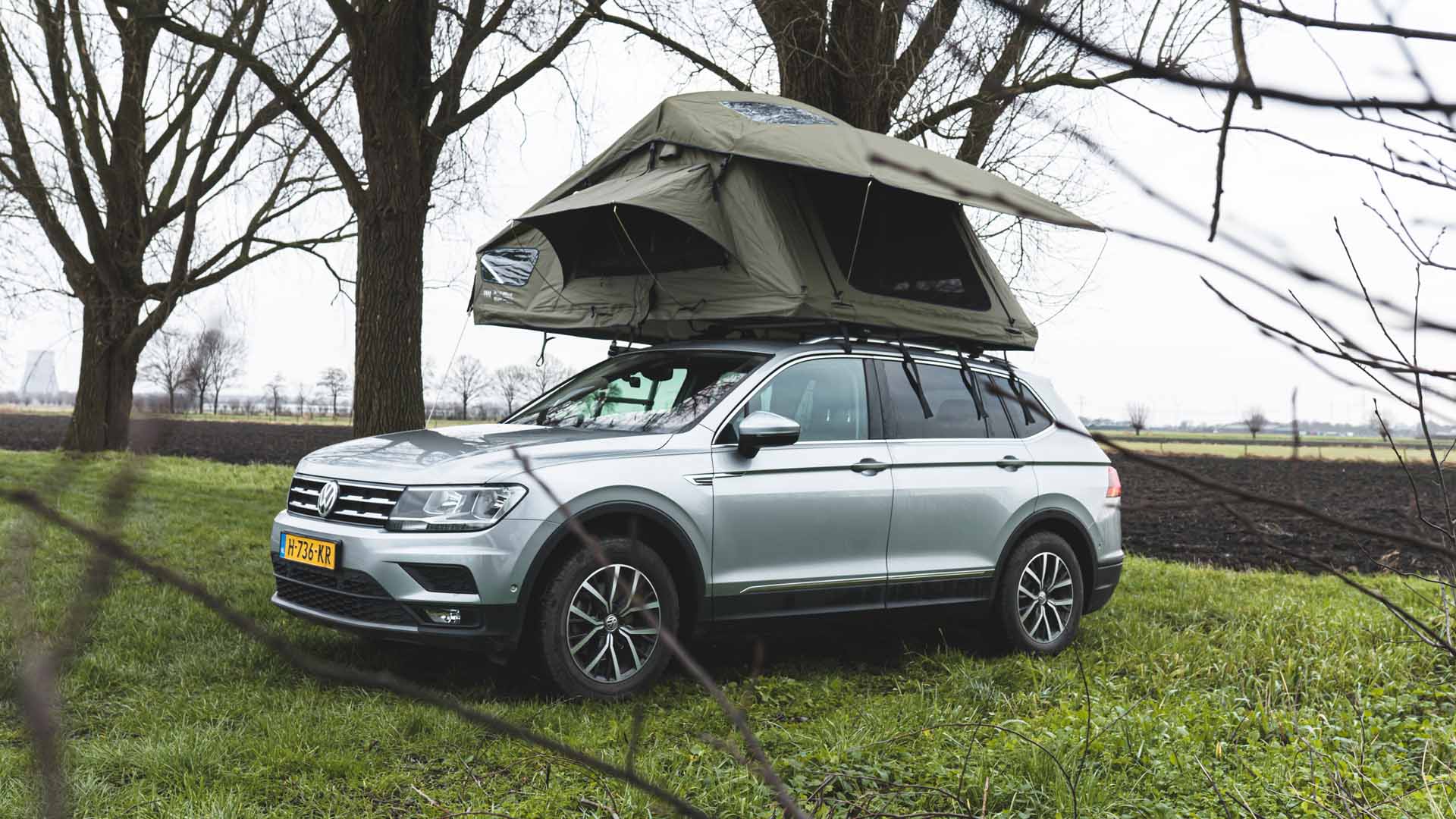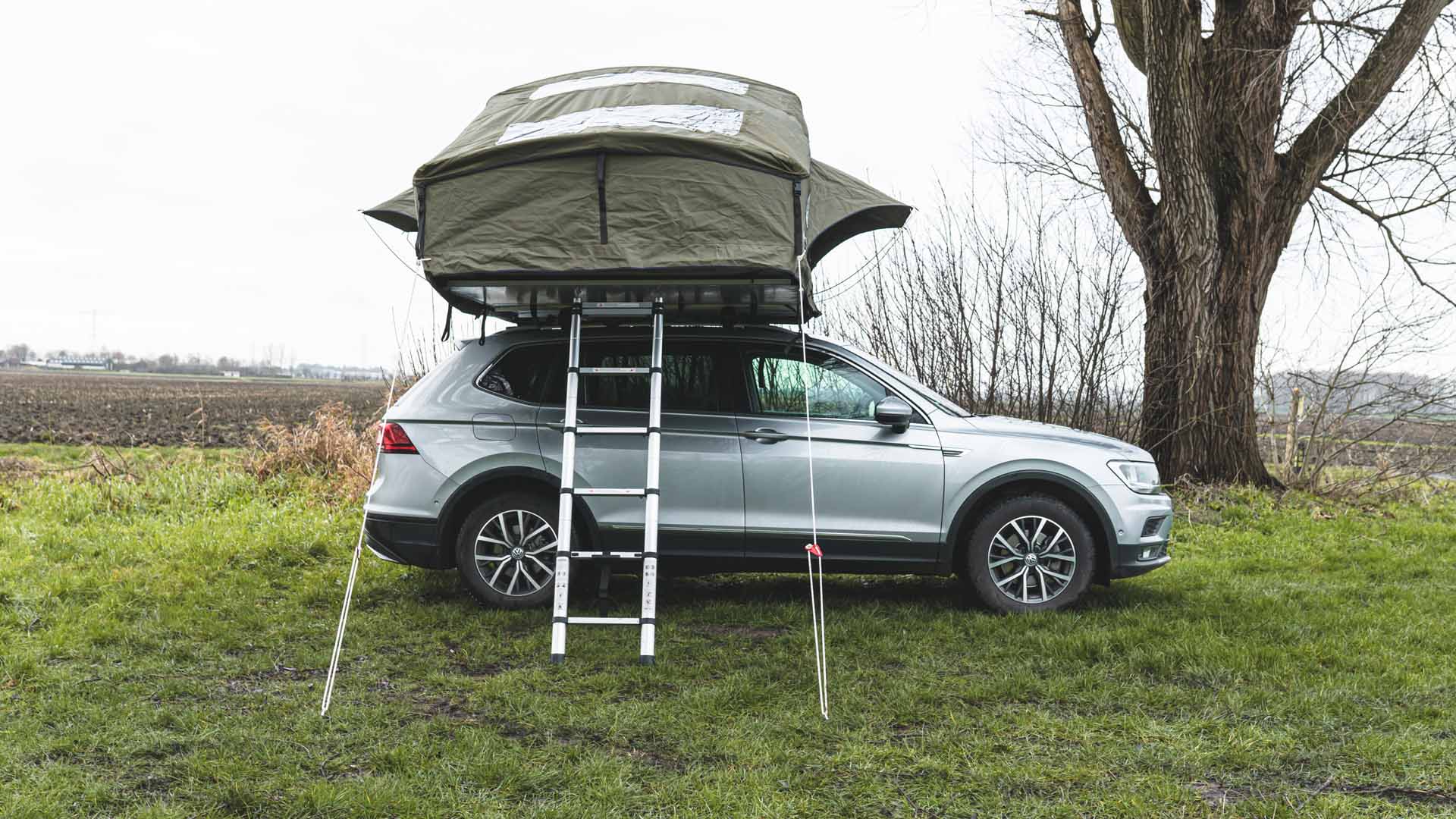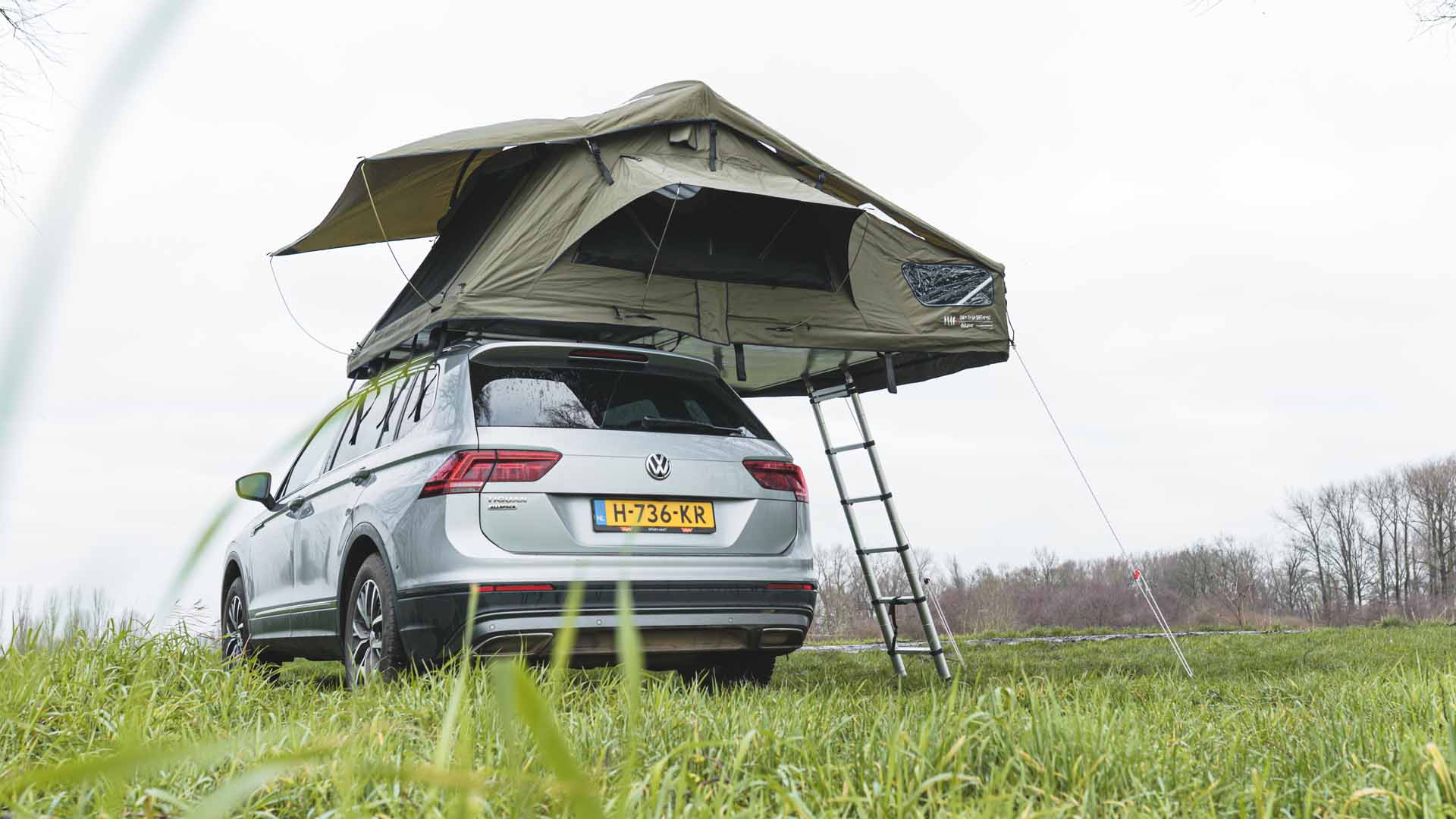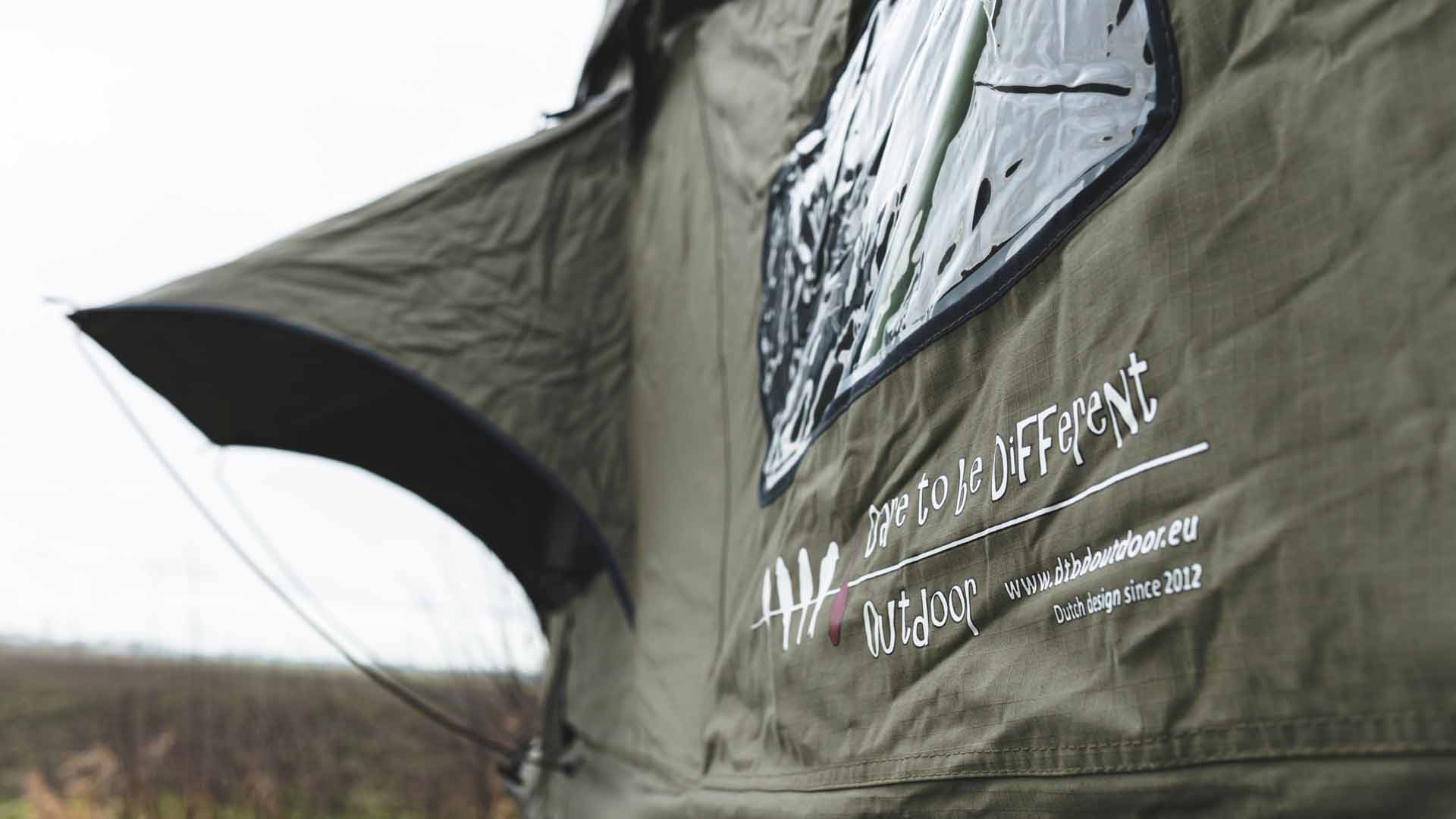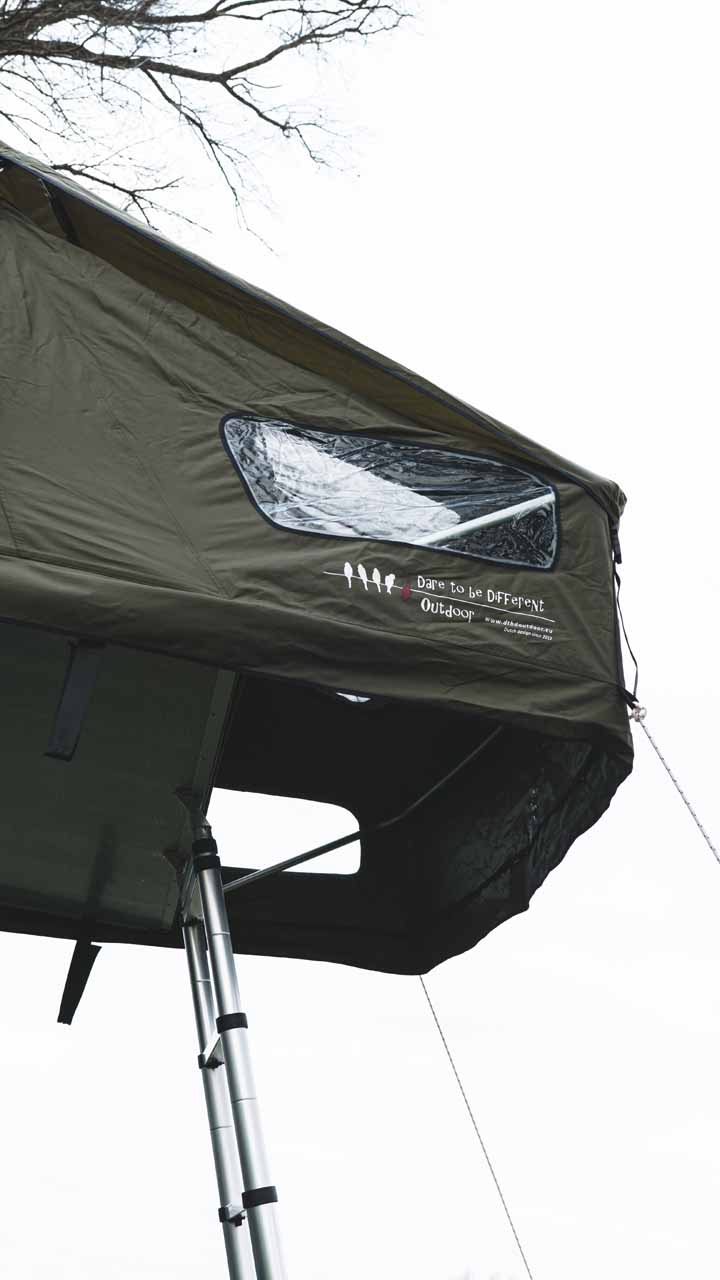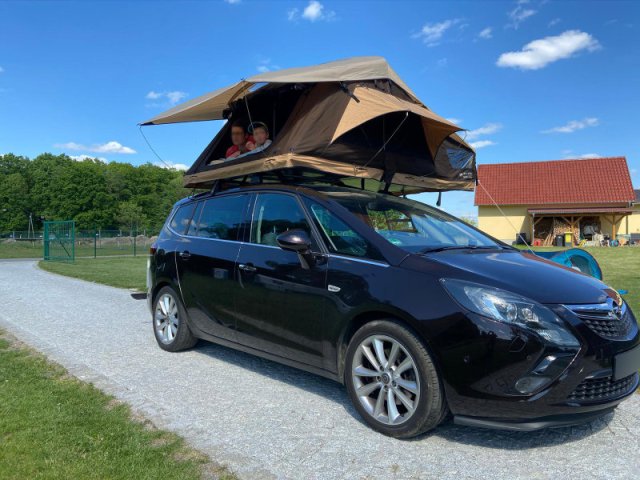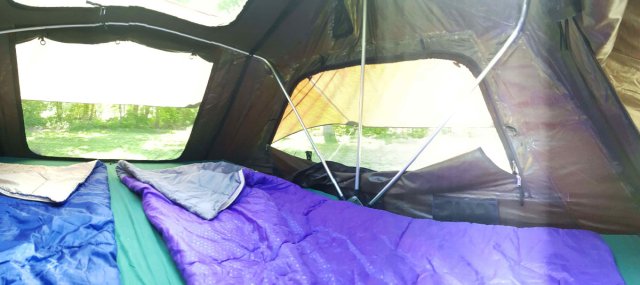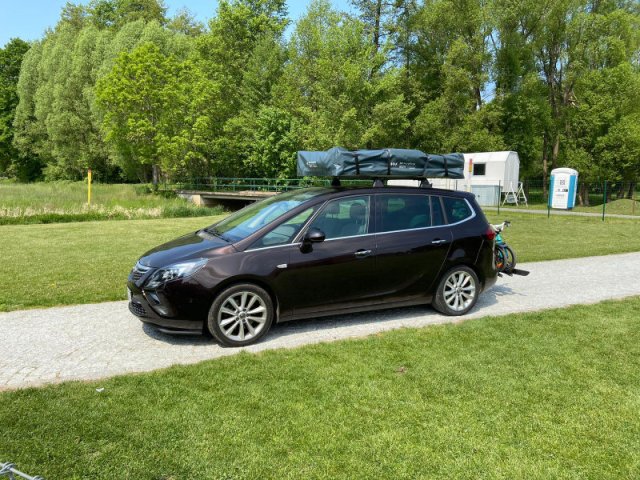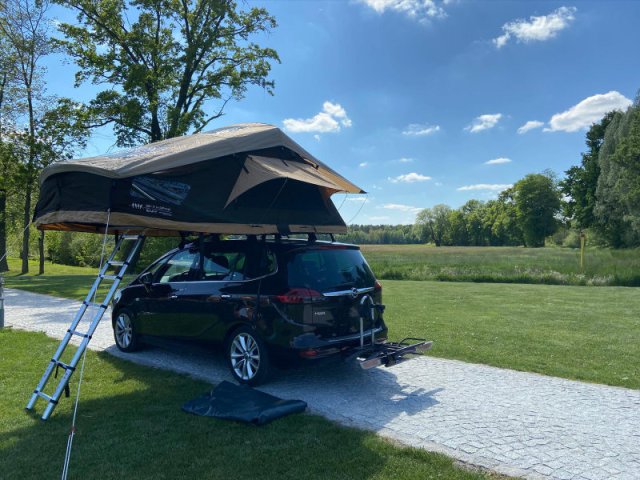 Specificaties
What is included?
Telescopic ladder 2.3m and 0.8cm under mattress
Skylights
3 skyline-ramen
Mosquito mesh
All openings are fitted with mosquito mesh
Dimensions closed
180x130x38 cm
Dimensions opened
310x180x126 cm
Mattress size
230x180x6 cm
Undermattress
8 mm Cozy anti-condensation undermattress
Warranty
Standard 2-year warranty, with registration 3 years
More information
Curved roofline
What is unique about our rooftop tents is the curved roof lines. This ensures that water slides off the roof better. This curved roof line therefore ensures that no water traps form in the roof.
Living like a queen
The 180L Deluxe is also a truly luxurious rooftop tent, with a mattress of 180cm by 240cm you have more than enough space. It is basically a queen-sized bed on the roof of your car.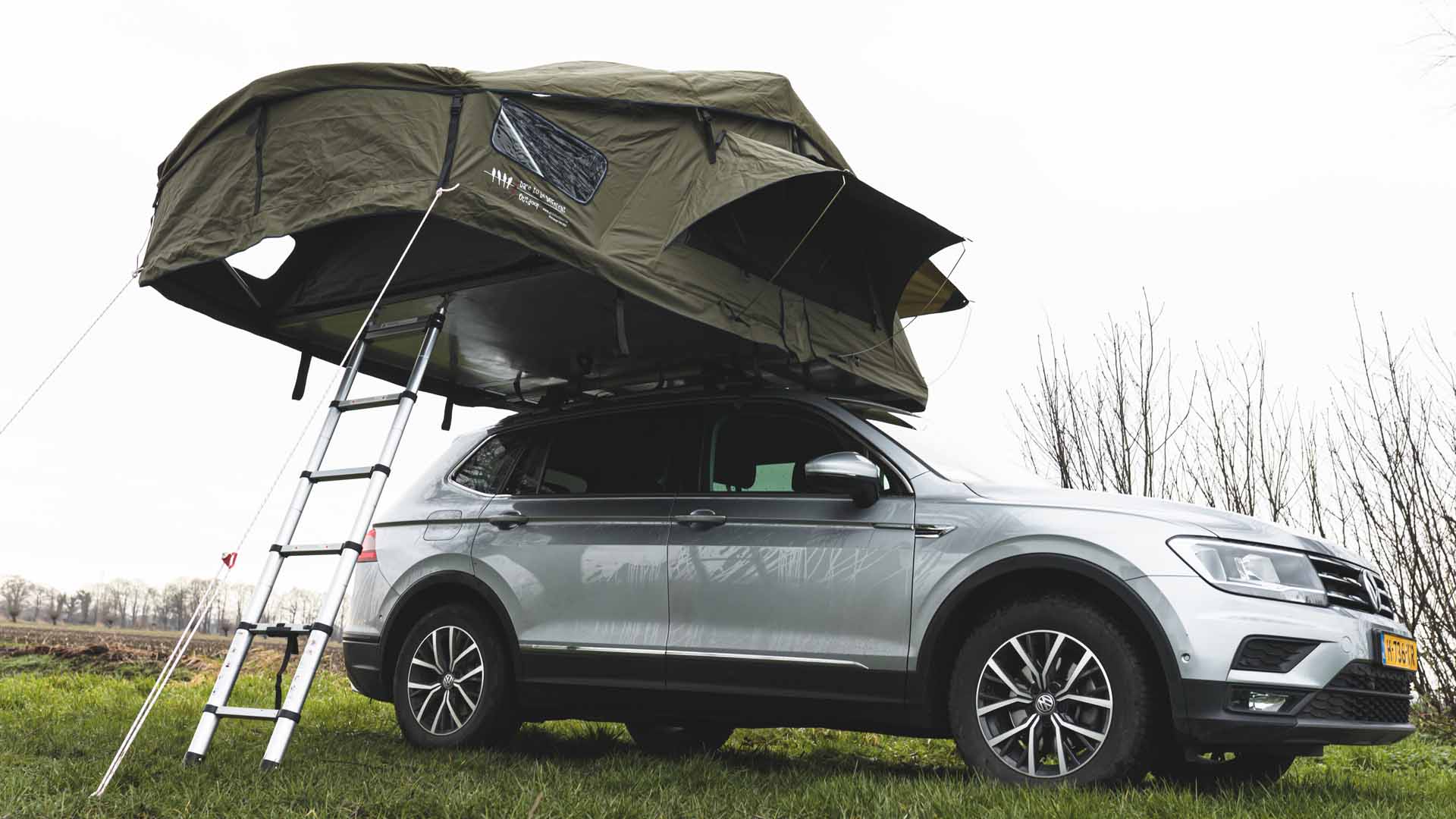 The 180L Deluxe keeps you dry
The 180L Deluxe is made for rainy days and bad weather. Thanks to the water-repellent materials and fly-top, overlapping panels and taped seams, you can rest assured that no water will enter the rooftop tent.
Fits 99.9% of all cars
The 180L Deluxe is a large rooftop tent in a compact size. This makes the rooftop tent fit almost all cars. The rooftop tent weighs only 68kg and is therefore suitable for all modern cars.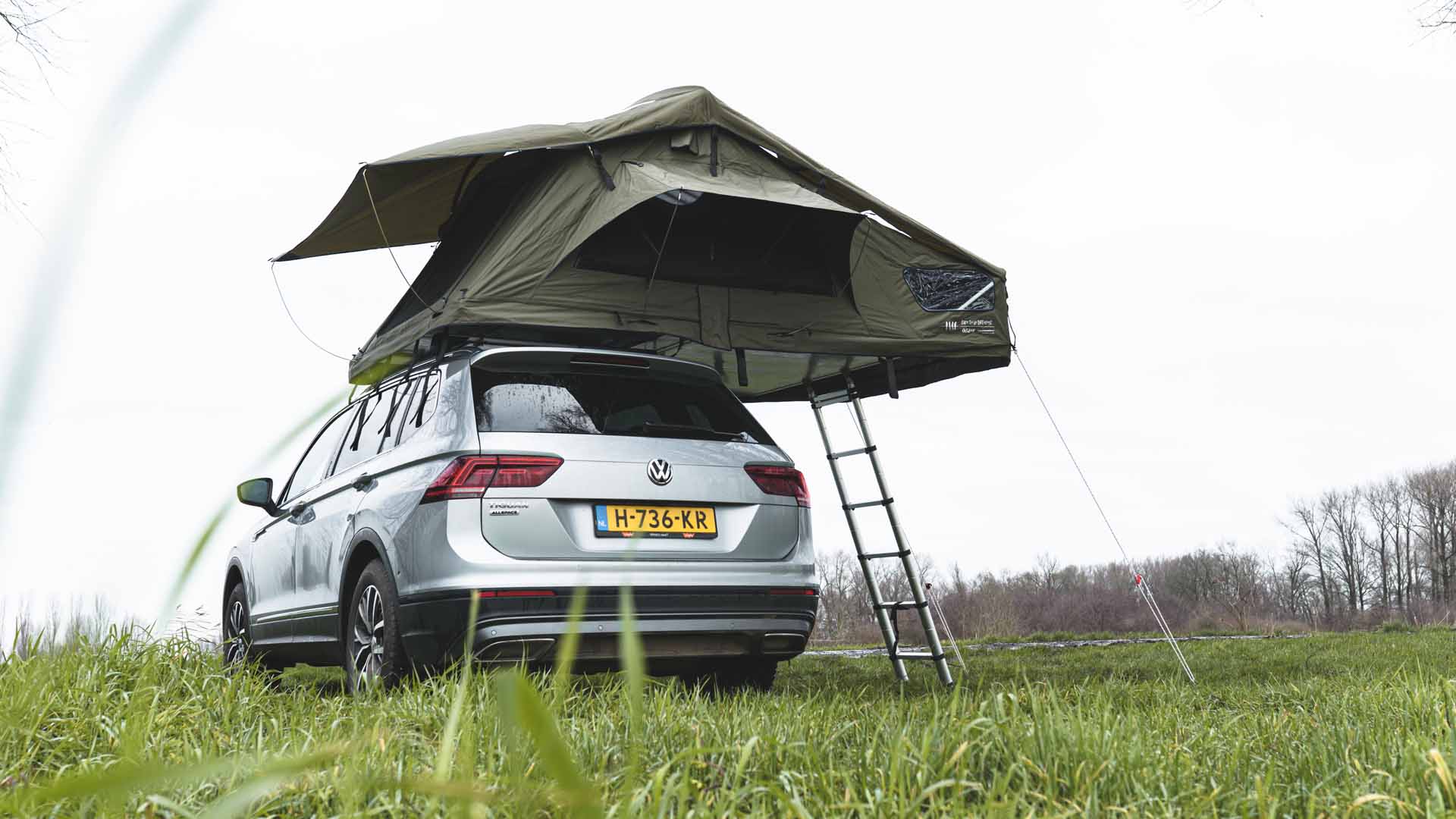 Low in weight, big in shape
Such a large rooftop tent that's bound to weigh a bit, you'd think. That is not the case, the 180L Deluxe weighs only 68kg, which makes this rooftop tent extremely light compared to other rooftop tents.
With anti-condensation mattress as standard
The 180L Deluxe comes with an 8 mm anti-condensation under mattress as standard, which optimises the indoor climate of the rooftop tent. The anti-condensation under mattress also provides a little more lying comfort.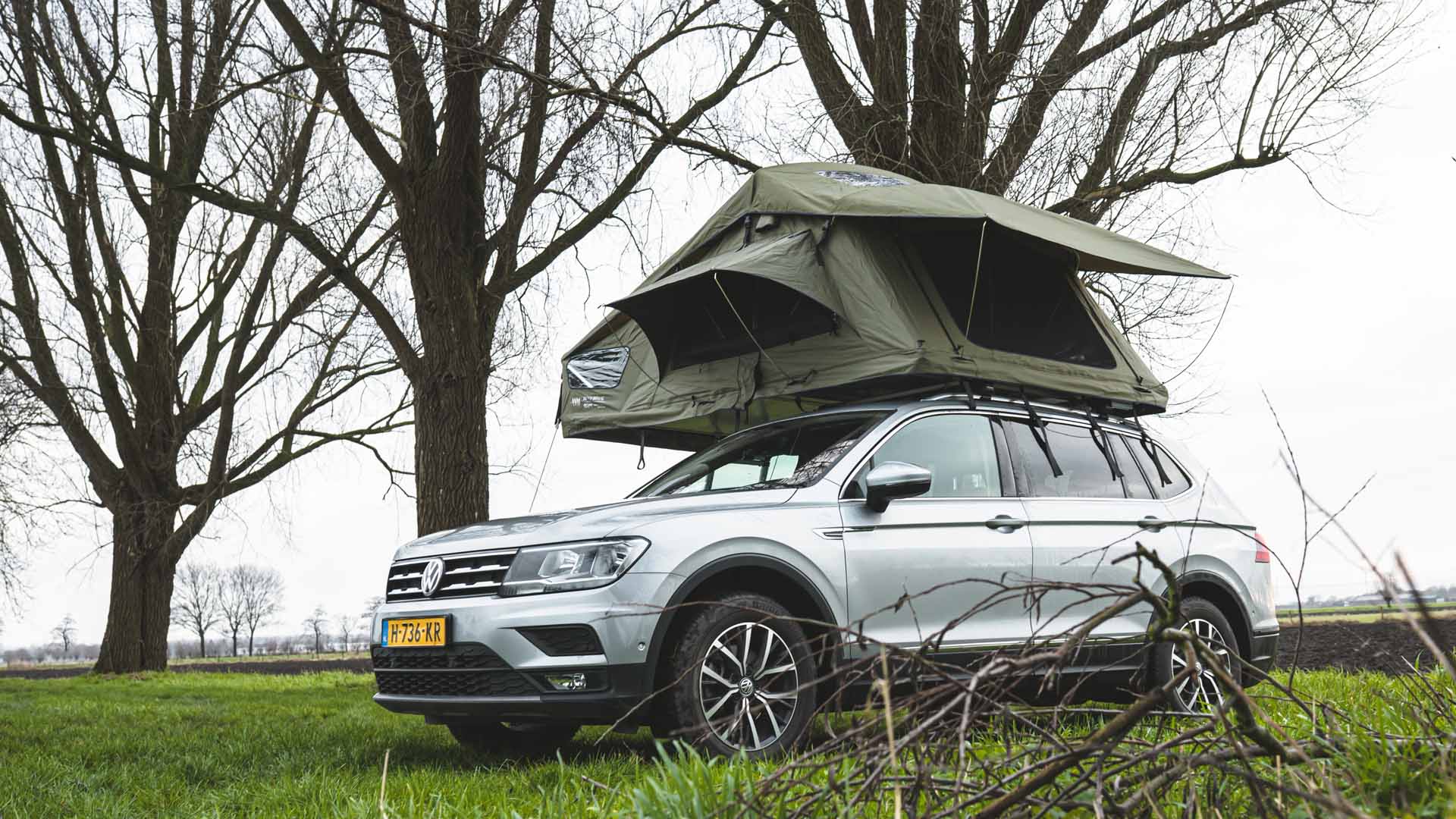 Room to stretch out
The 180L Deluxe is designed to give you more than enough space. Thanks to its 230cm mattress, it is suitable for even the tallest people.
Keep the bugs out!
Off the ground, away from pests and mud.
All doors and windows are fitted with fine mesh against pests. This means you can let the air in, but keep the bugs out!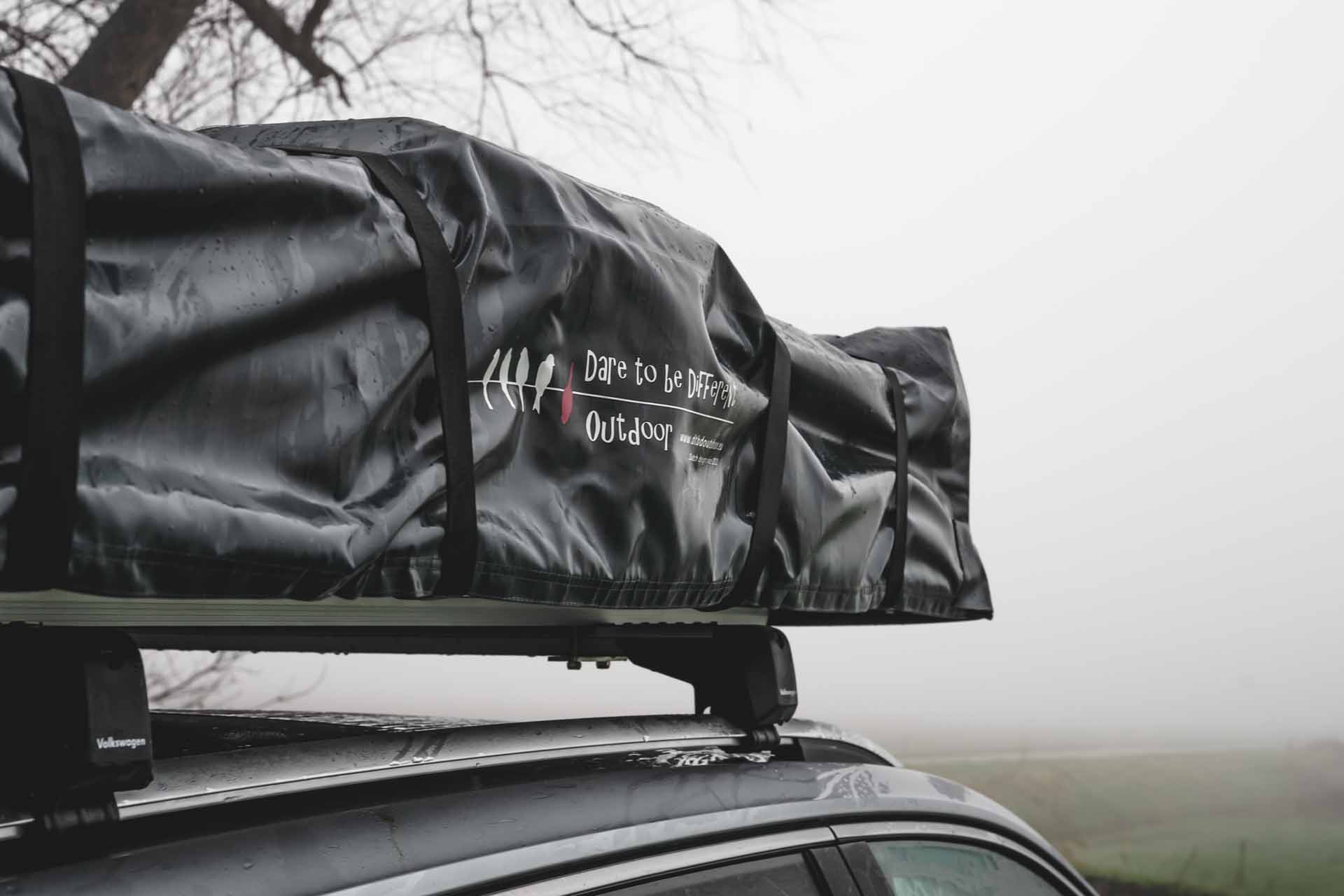 Create an extra living space with an annex room
Use an annex room for the 180L Deluxe and get an extra living space under the rooftop tent within 10min. An annex room ensures you don't have to sit alone in the rooftop tent during rainy days. It brings more comfort and gives a cosy feeling.
Your equipment deserves to last for years
Your Dare to be Different rooftop tent not only protects you from the rain: it also boosts your mood on wet days in the great outdoors. Your annex room not only provides shelter, but also gives you a better view than any five-star hotel. Your equipment creates memories that will last a lifetime. That is why they deserve to be well maintained. Read more about care & repair here.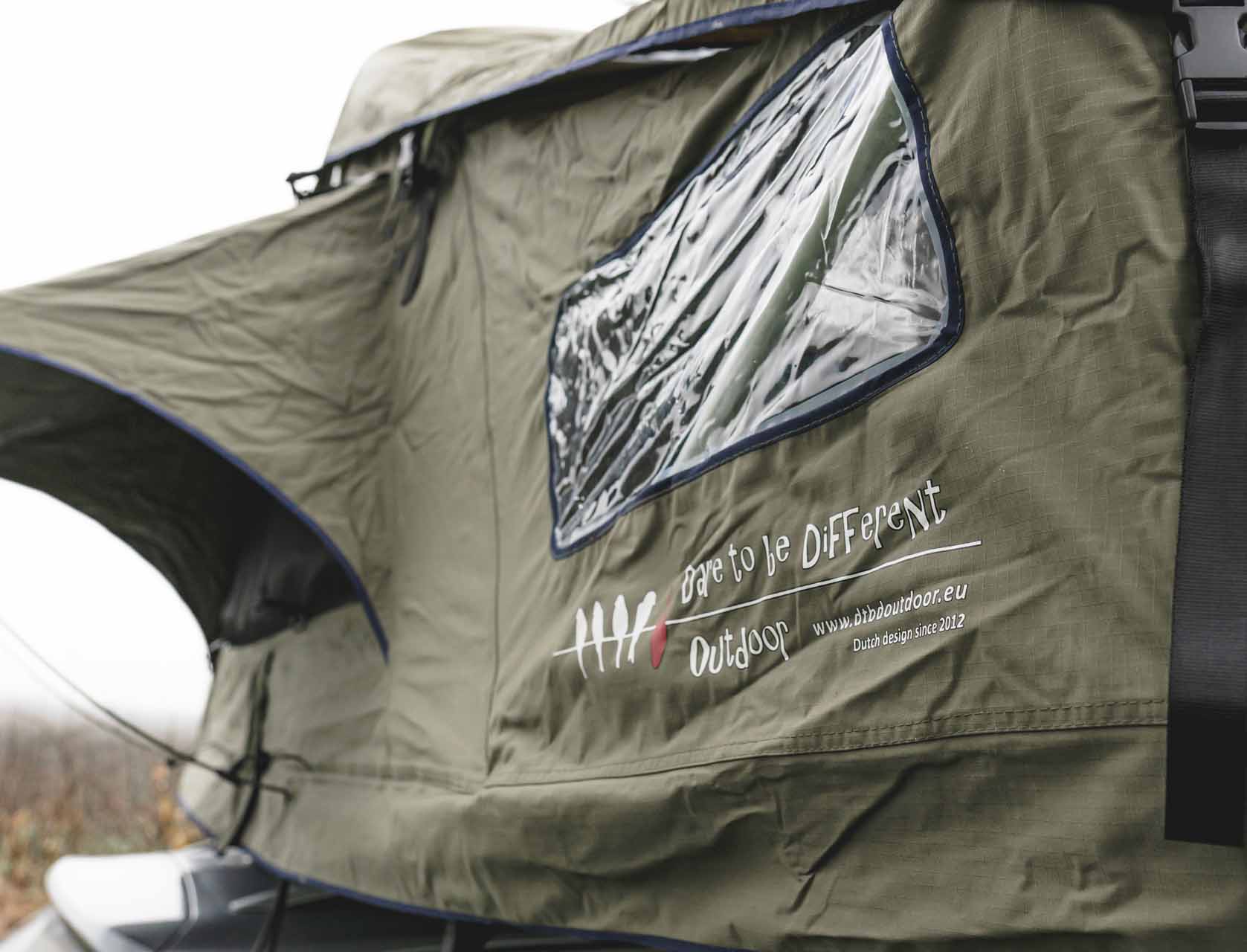 Material & Maintenance
Tent fabric
300g canvas (35% cotton / 65% polyester) with PU coating, waterproof up to 2,500mm, ripstop and UV-resistant.
Flytop
420D 100% polyester Oxford with PU coating, waterproof up to 2,500mm, ripstop and UV-resistant
transport cover
PVC (1200D-680g), seams high-frequency welded
Bottom plate
High-pressure bonded aluminium sandwich plate with additional reinforcements
Maintenance
Niet nat opbergen, binnen 48u laten drogen
Opbergen
Always store the rooftop tent dry in a ventilated area
Accessories:
To make your camping trip even more enjoyable, we have developed a number of accessories for the 180L Deluxe
Sliding wall
Annex room 1.7m or 2m
Annex room extension
Luggage hammock
Cozy anti-condensation mattress 15 mm
EZI Sky Clips
EZI Carryall
EZI Organizer
Aluminium telescopic ladder 2.6m
Reviews
Spacious, lots of light and sleeps well
I have owned this rooftop tent for a few years now and absolutely love it! Sleeps well, lots of space and the skylights are great.