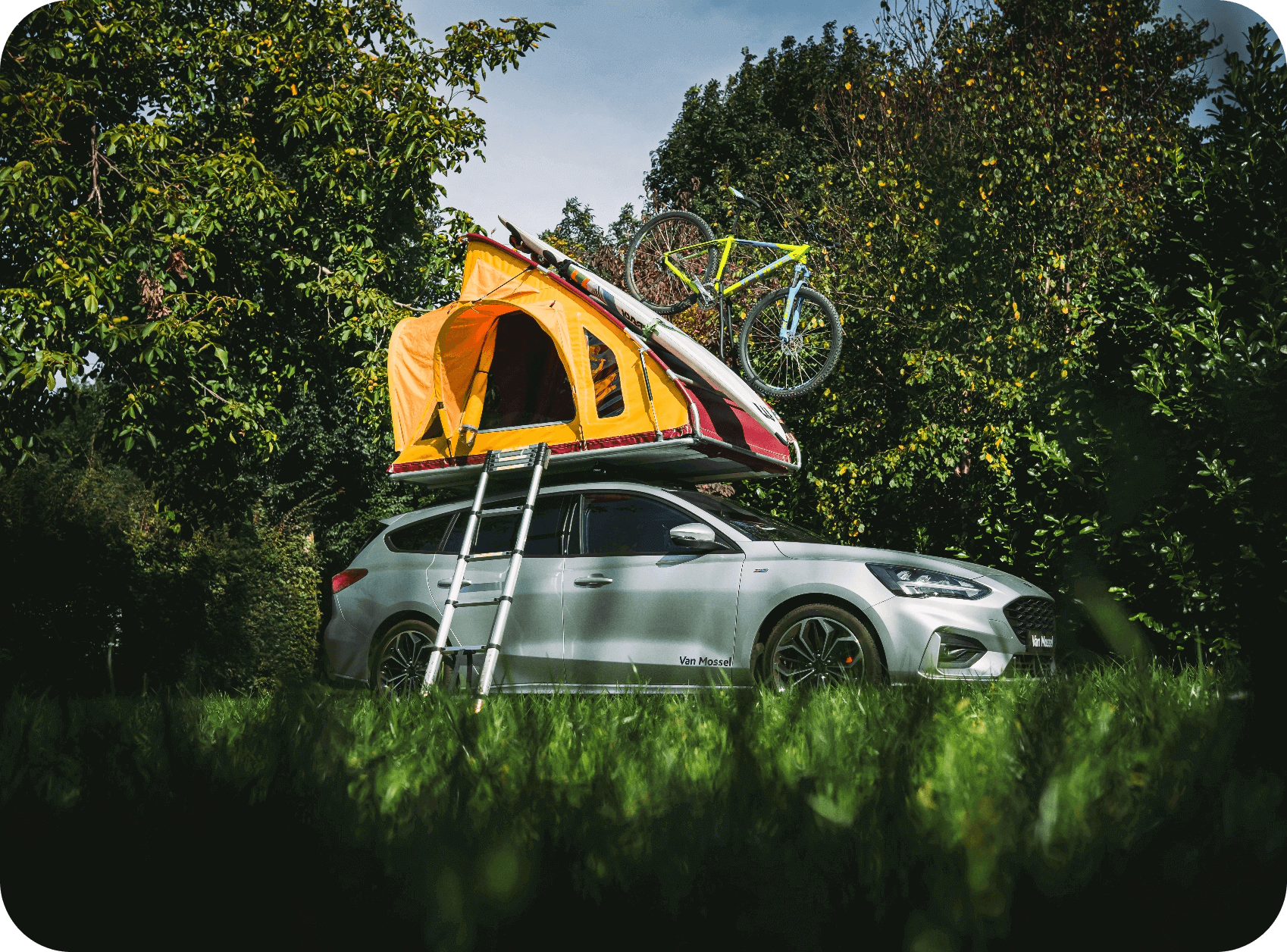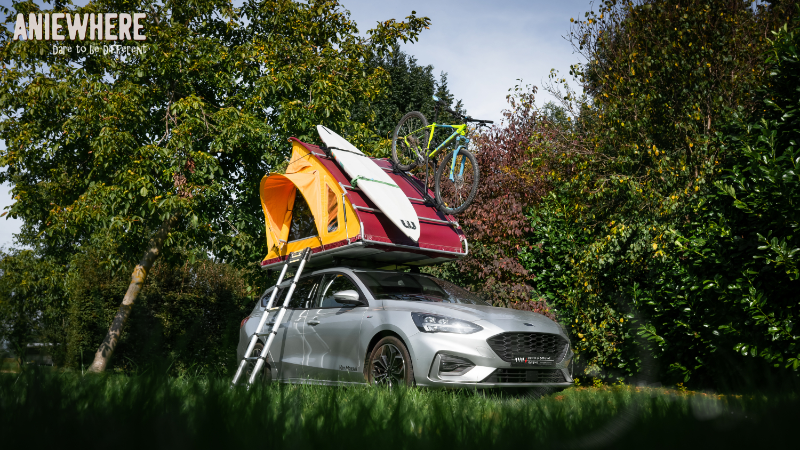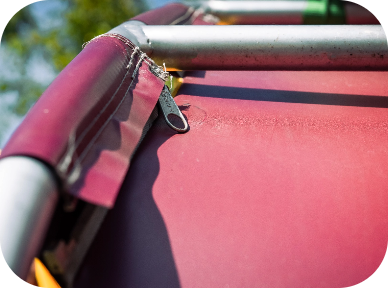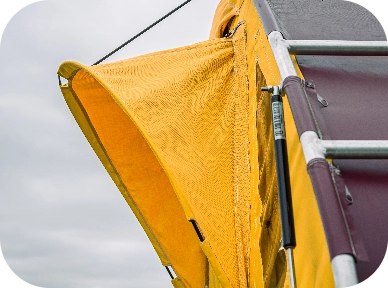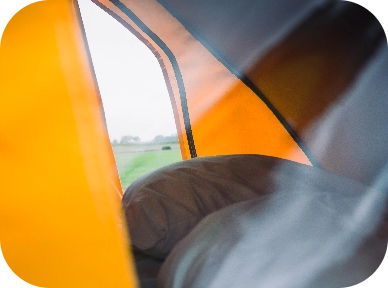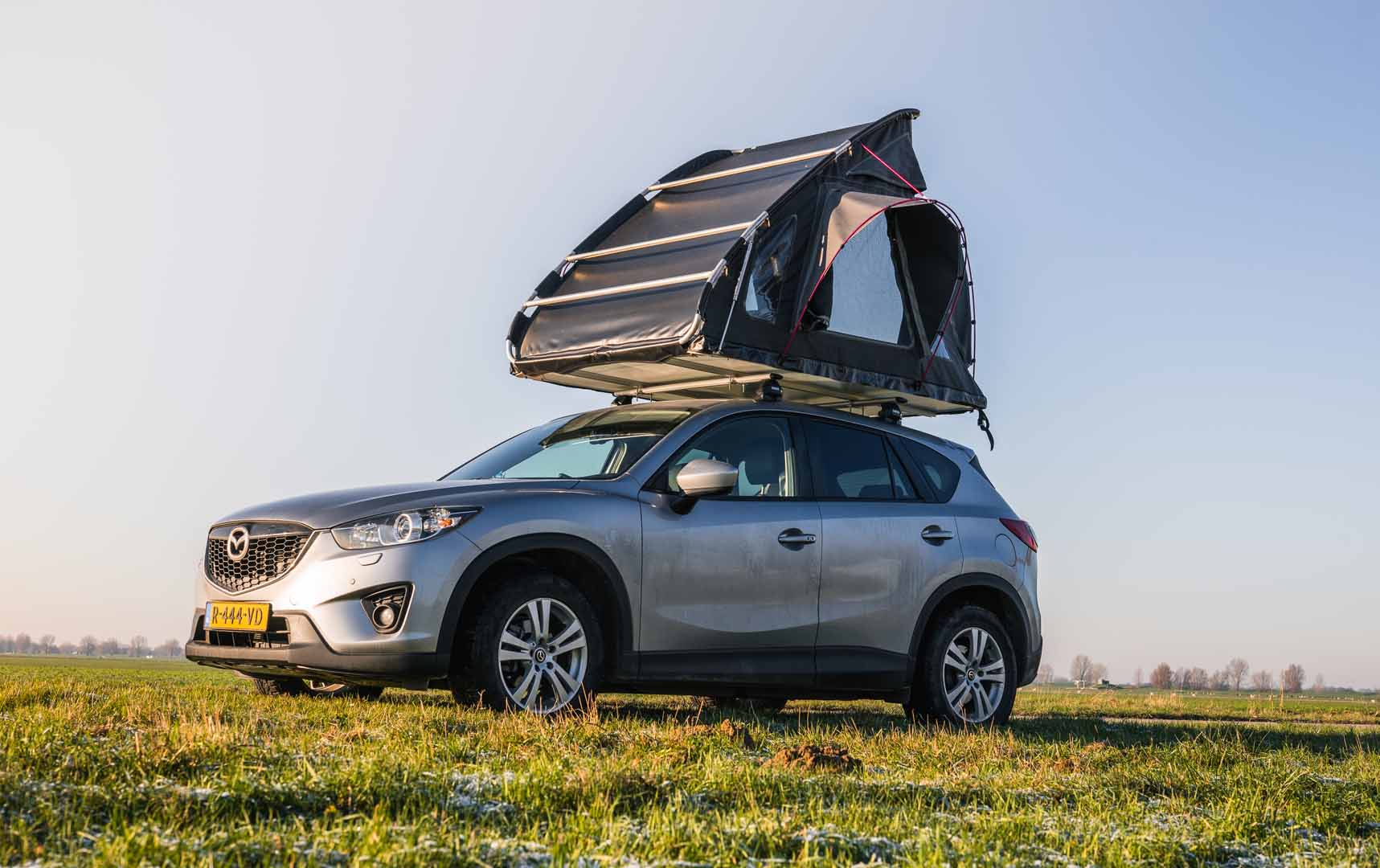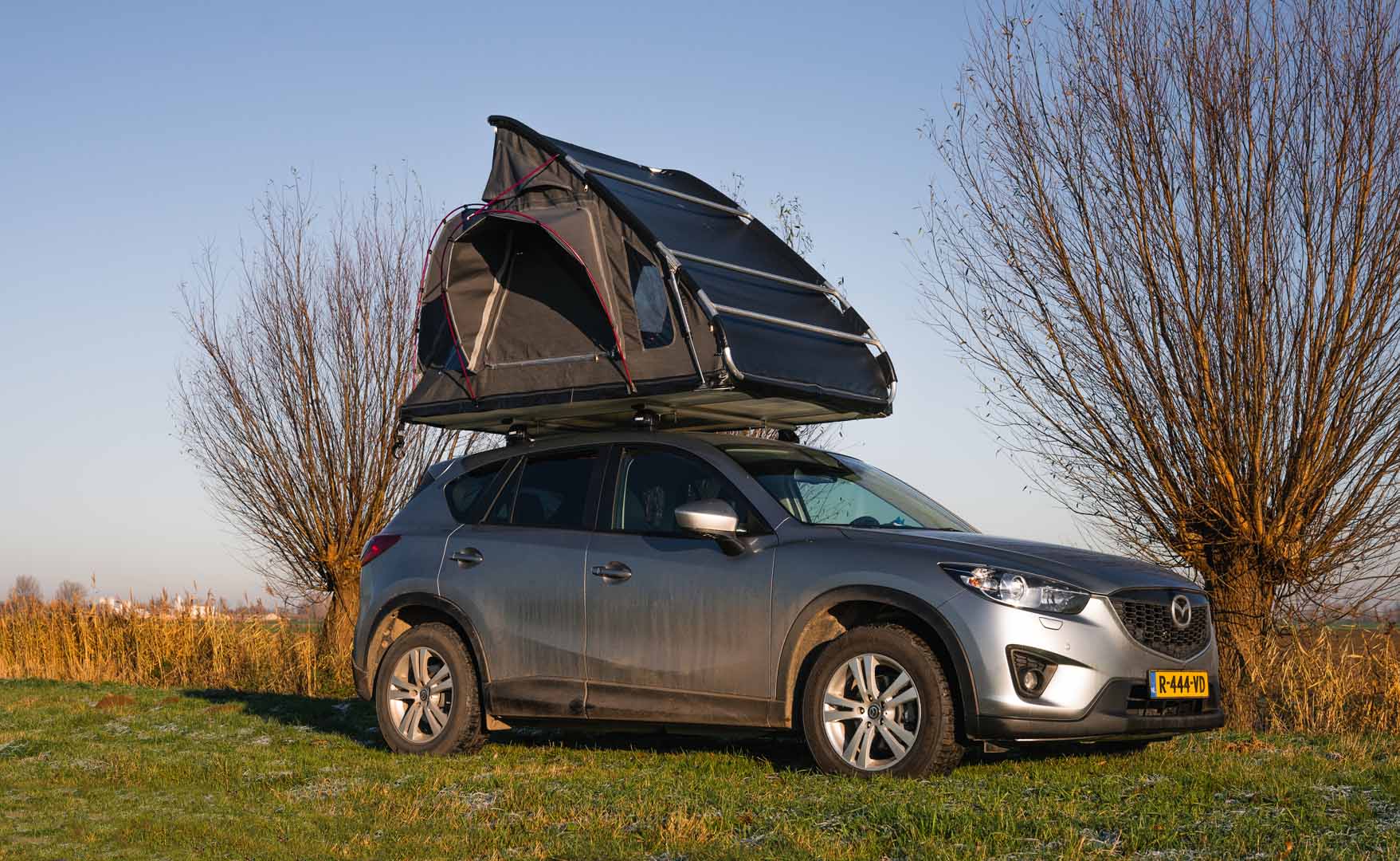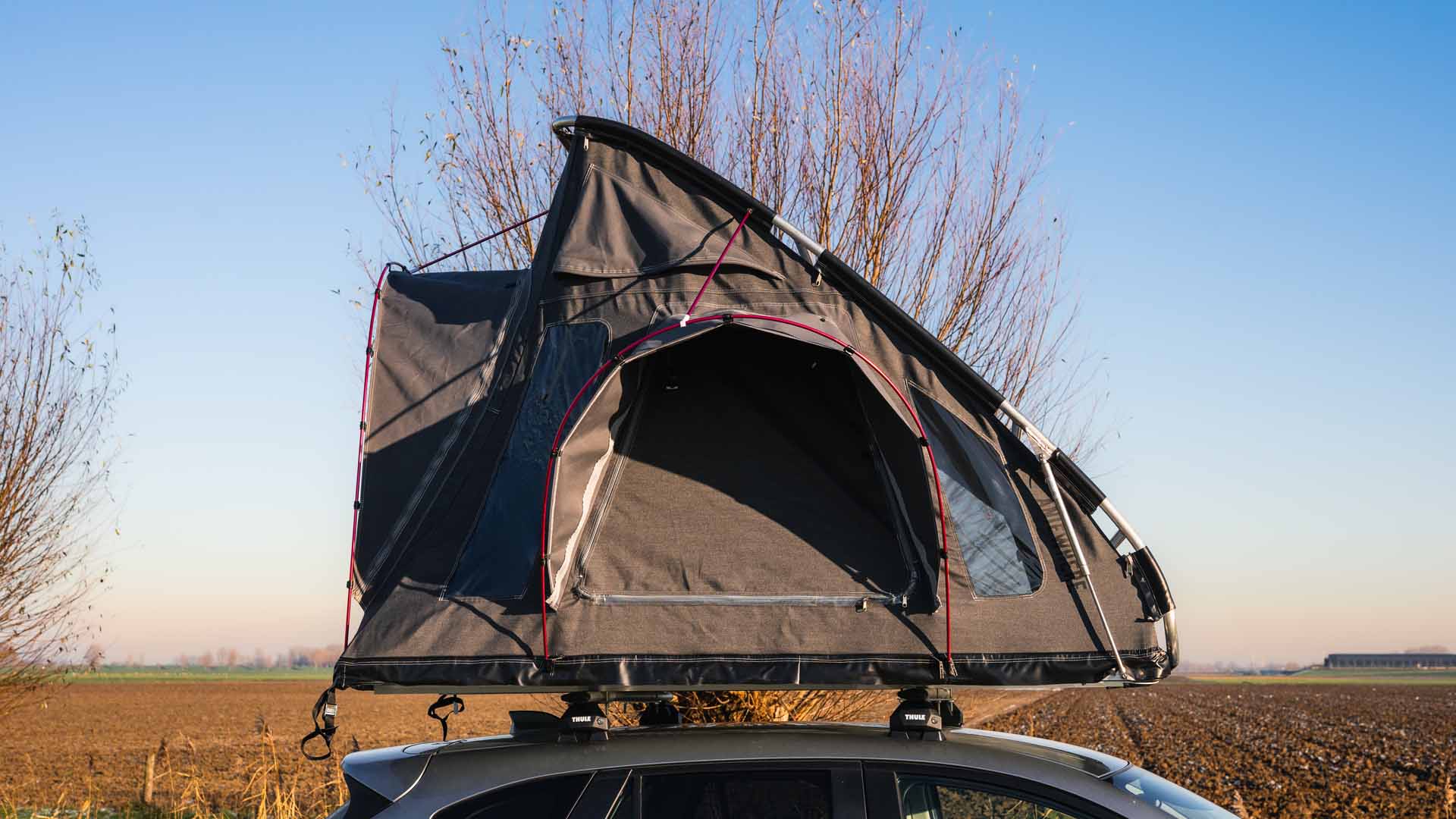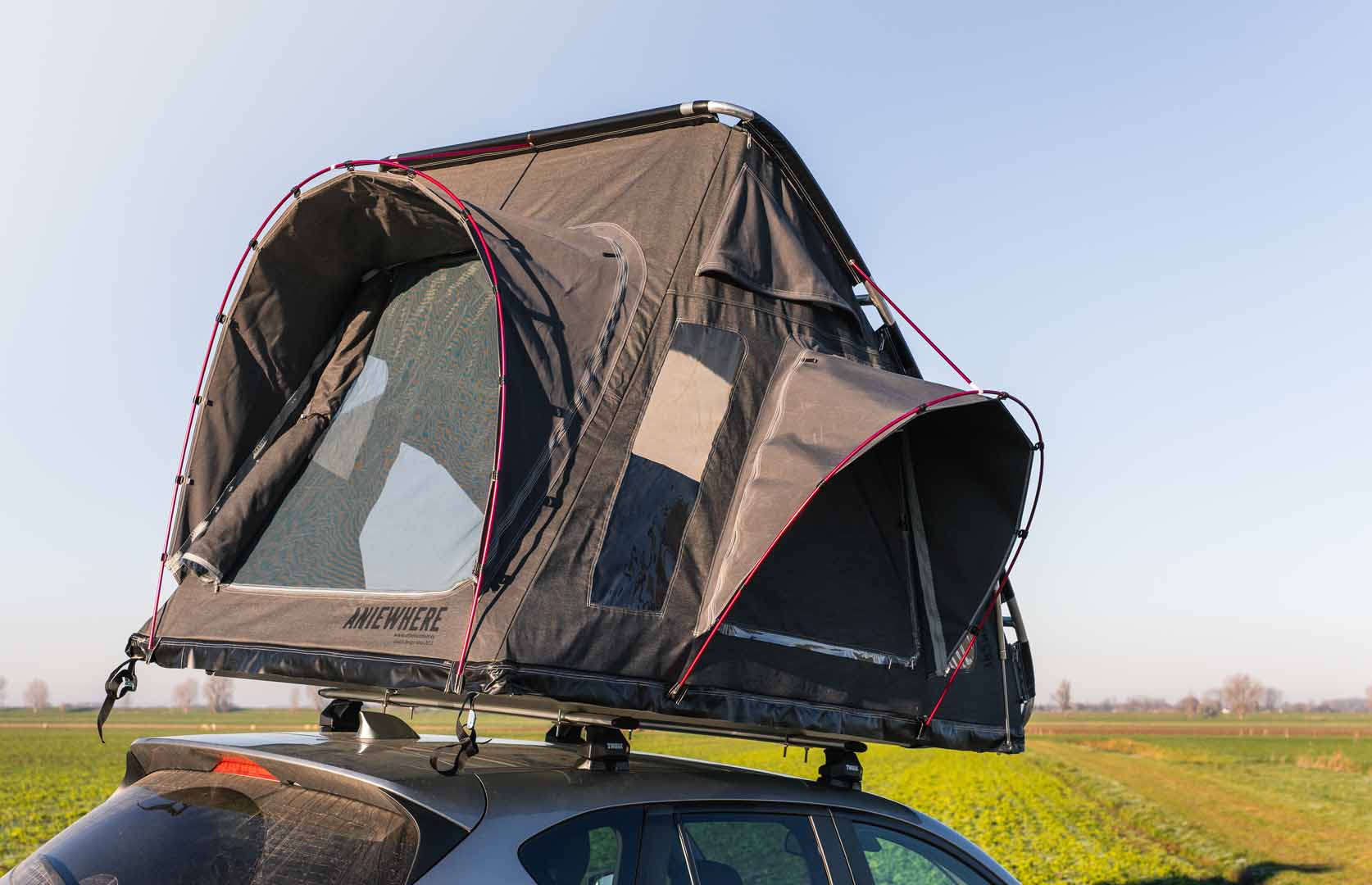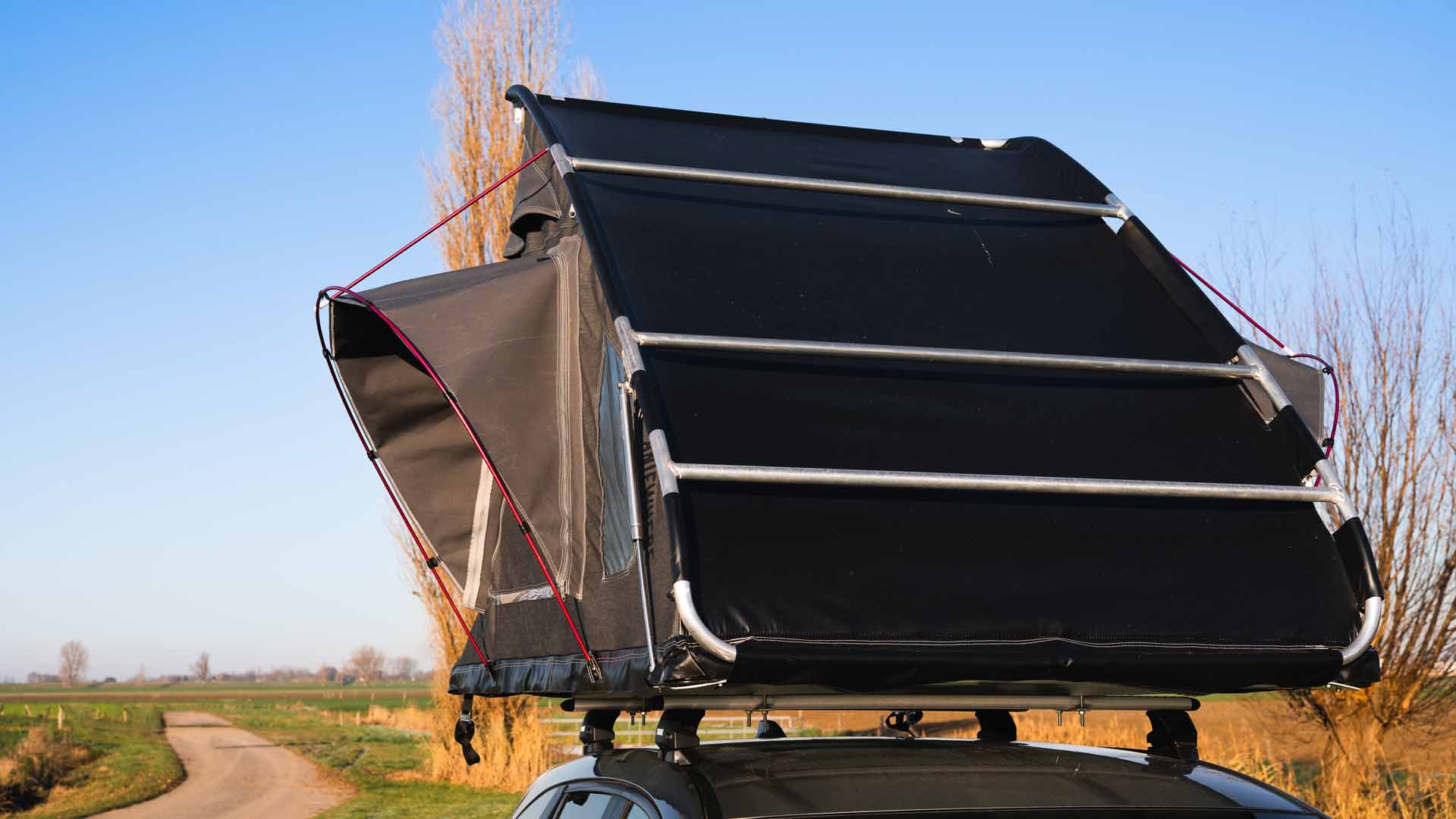 100% Dutch made
The Aniewhere
Short description: The Aniewhere is a robust, adventurous camping machine. Developed for the real adventurers who go the extra mile. Made entirely from high-quality aluminium and 100% Dutch-made. Yes, that's right, we assemble these rooftop tents ourselves. This way, we guarantee the quality of the Aniewhere and it also remains a limited edition. The Aniewhere is a very strong hybrid rooftop tent, allowing you to carry your mountain bike, sub or surfboard on the frame of the rooftop tent.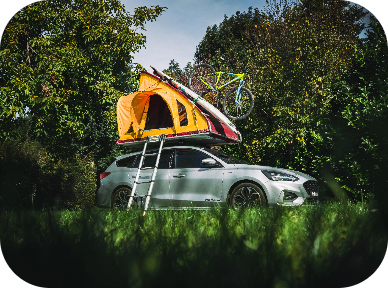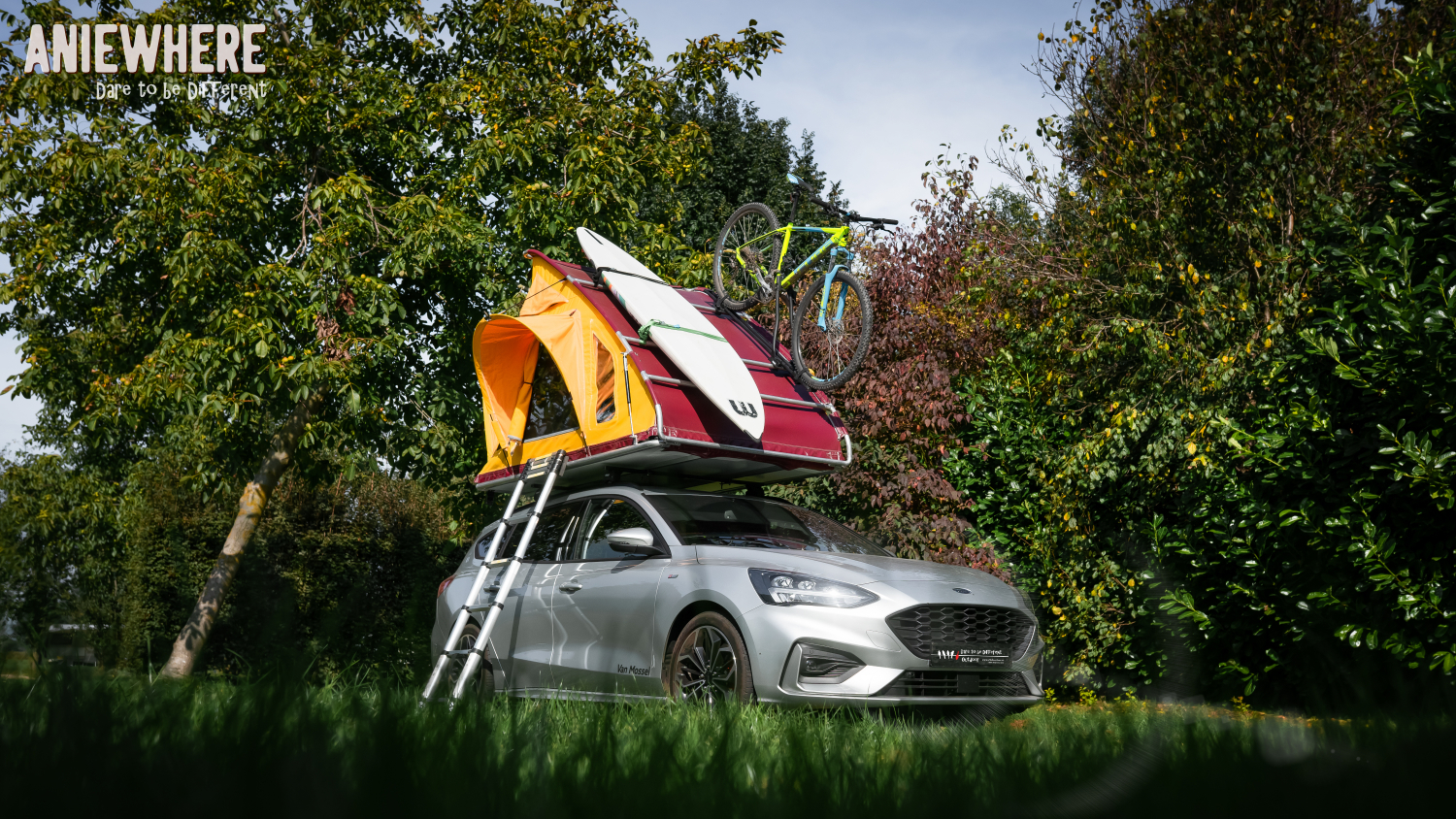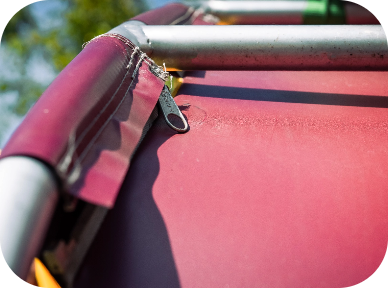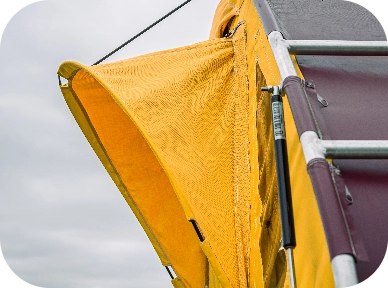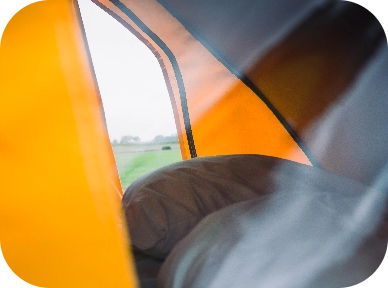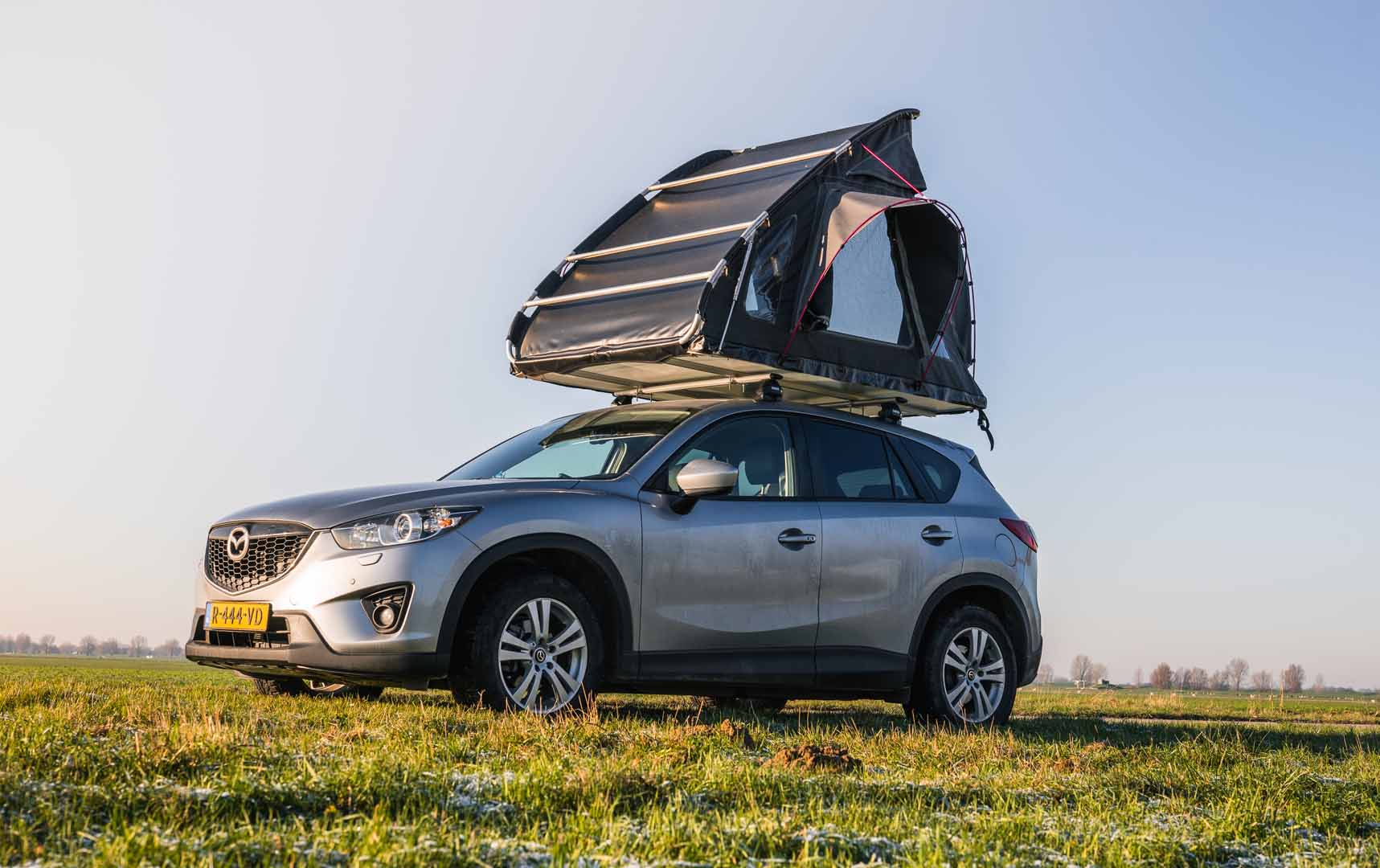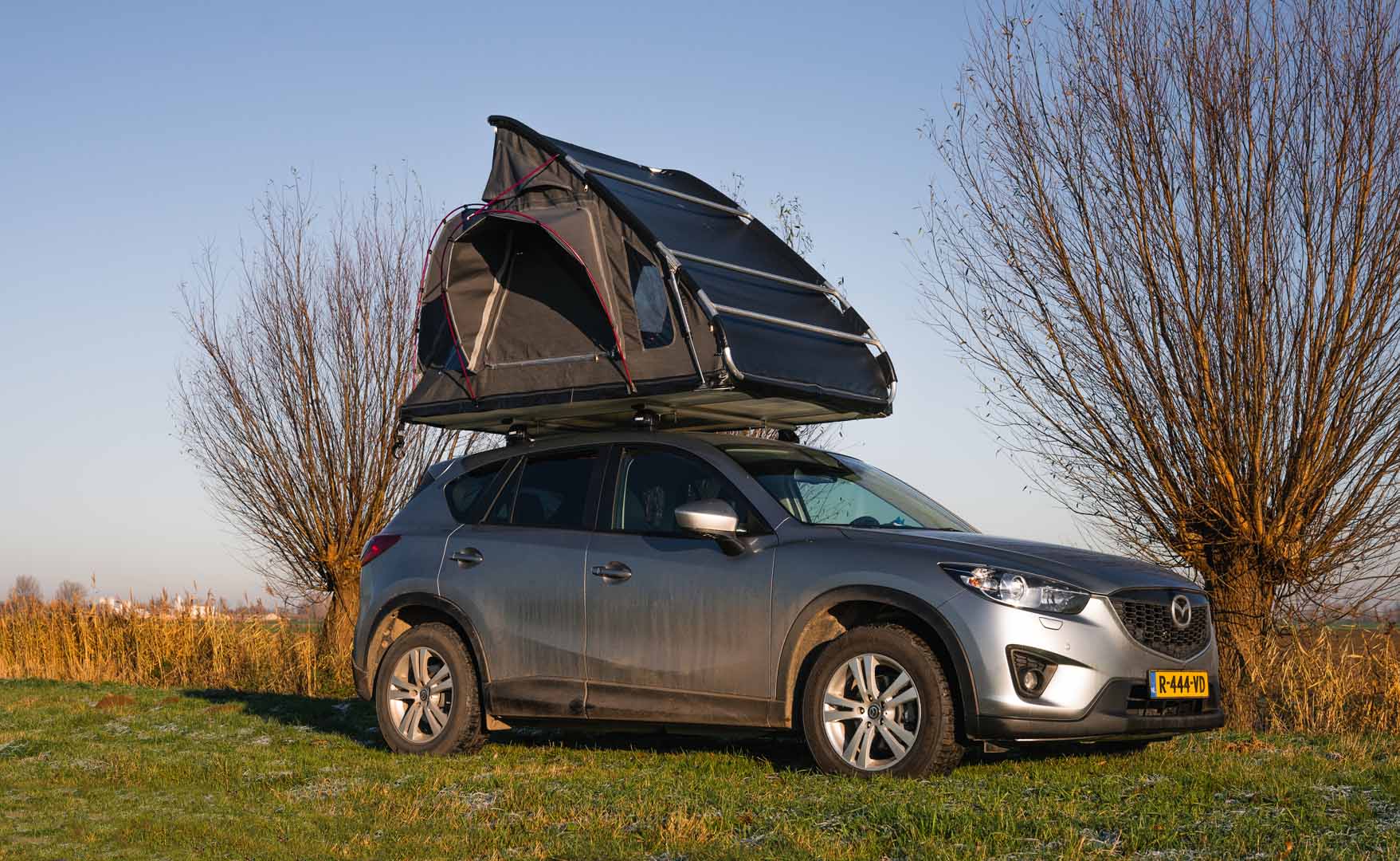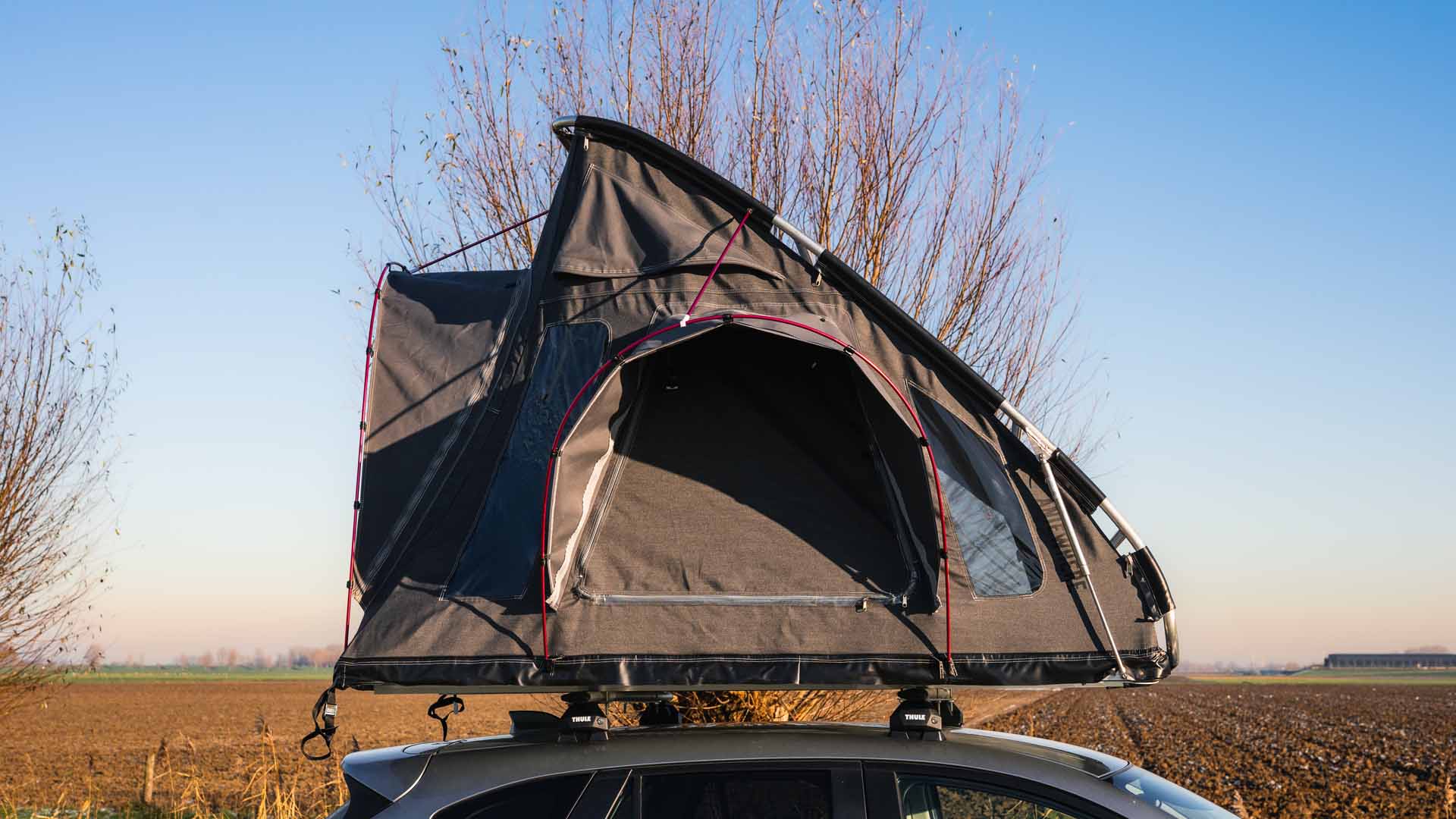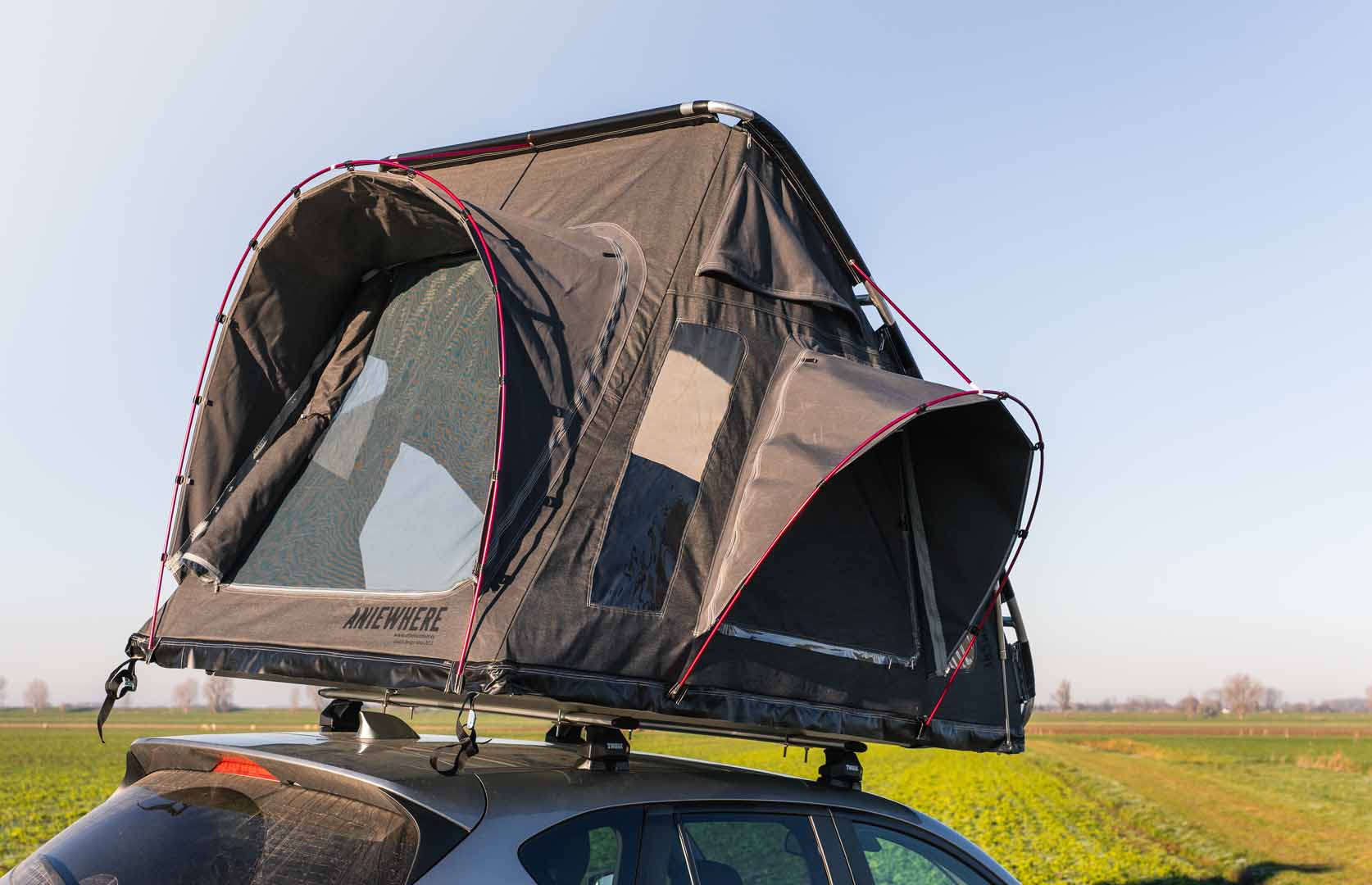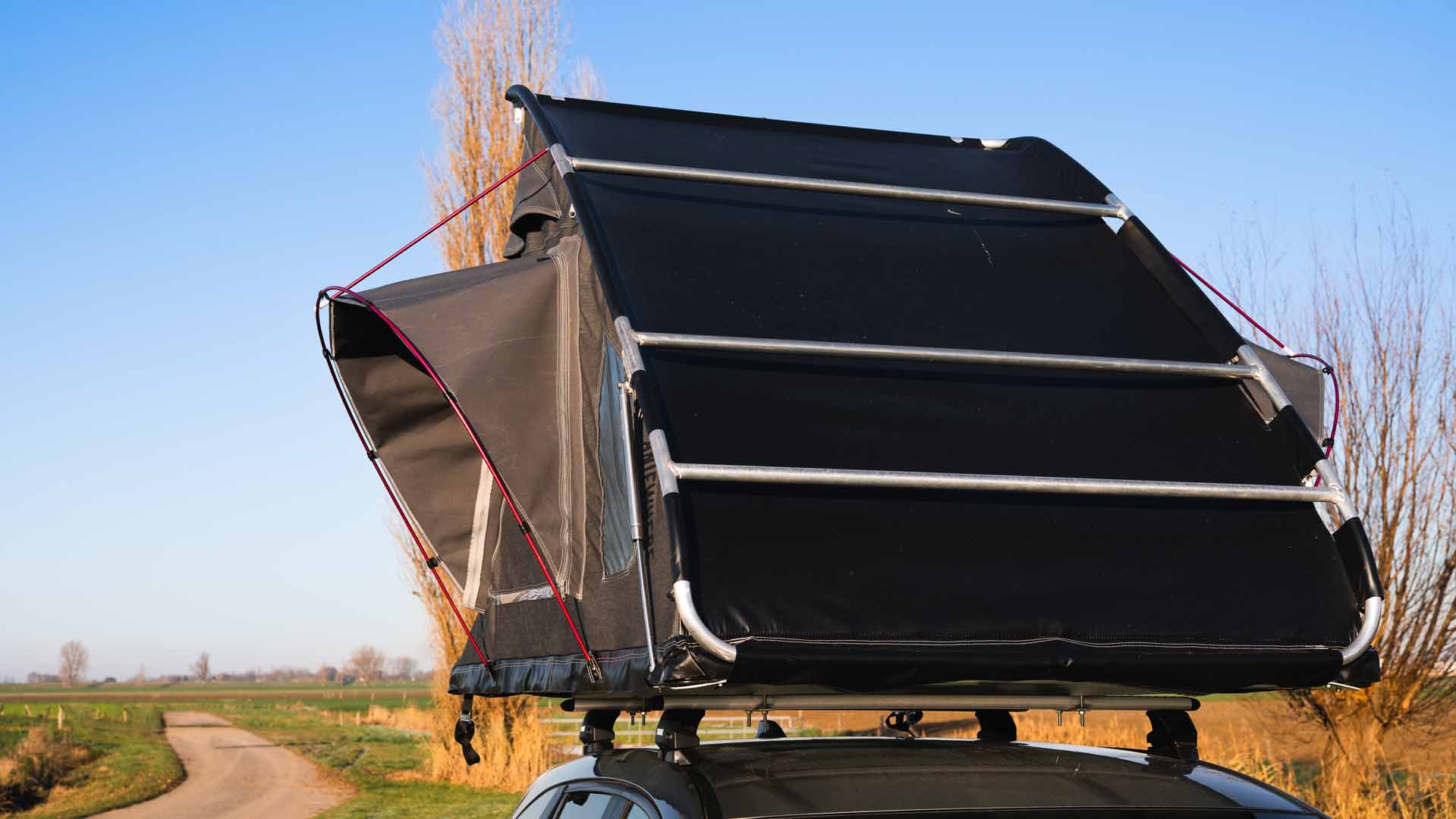 Specificaties
What is included?
Telescopic ladder 2.3m
Set-up time
less than 1 min
Mosquito mesh
All openings are fitted with mosquito mesh
Dimensions closed
220x142x28 cm
Dimensions opened
220x142x150cm
Mattress size
210x138x6 cm
Warranty
Standard 2-year warranty, with registration 3 years
More information
100% Dutch
The Aniewhere is our first hybrid rooftop tent, assembled by us and made of Dutch Acrylic canvas 290g/m2. This way, we guarantee the quality of the rooftop tent and guarantee that it is extremely strong.
Bring your mountain bike, kayak or surfboard
The Aniewhere is not just your average rooftop tent, it is made for people who want to experience the outdoors in the most sporty way possible. We designed the Aniewhere with that in mind, which is why you can take your mountain bike, kayak, sup or surfboard with a maximum weight of 30kg on the Aniewhere.
Fits any vehicle:
The Aniehwere fits 99.9% of all vehicles, all you need is a set of roof racks. Check out our car type page for more information, or get in touch, our team is here to help!
Rooftop tent and roof box in one
Don't have enough space for all your outdoor gear or clothing? No problem with the Aniewhere. Because the rooftop tent can also be used as a roof box. This way, you don't have to worry about having enough space in your car.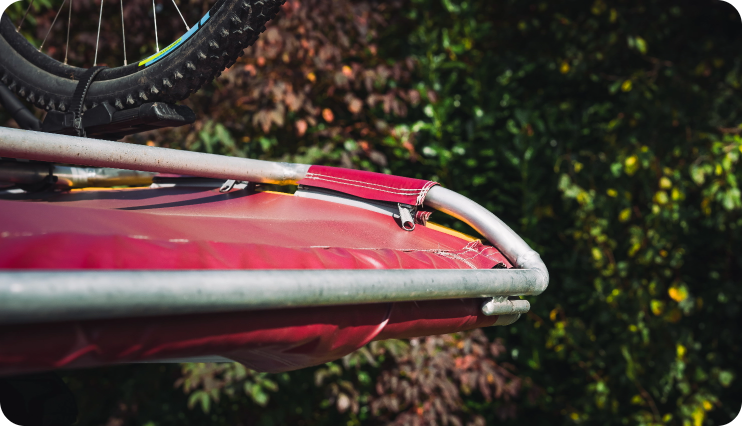 Lightweight and aerodynamic
The Aniewhere weighs only 50kg and is therefore allowed on almost all vehicles. Thanks to the shape of the rooftop tent, when folded on the roof it is aerodynamic and therefore also good for your wallet while driving.
Opens automatically
The base frame is equipped with two self-running gas pressure springs, allowing the rooftop tent to open automatically even with weight on the roof.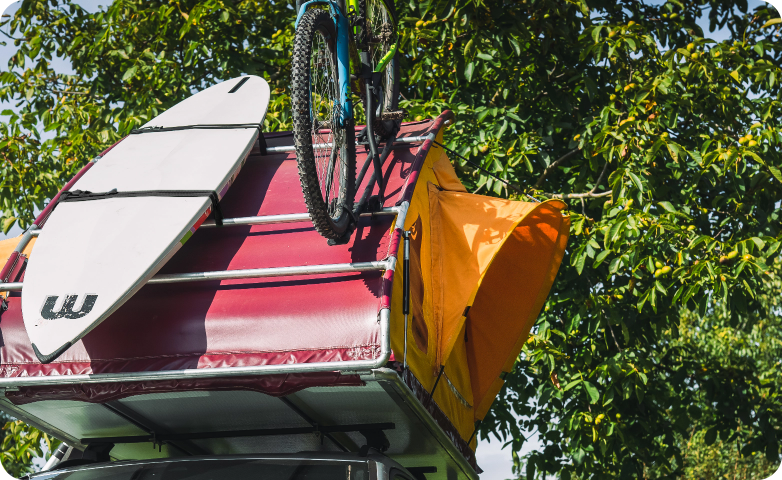 Room to stretch out
The Aniewhere is designed to give you more than enough space. This allows you to place the cushion on either side of the tent, near the window or on the closed side without feeling like your nose is against the ceiling.
Keep the bugs out!
Off the ground, away from pests and mud.
All doors and windows are fitted with fine mesh against pests. This means you can let the air in, but keep the bugs out!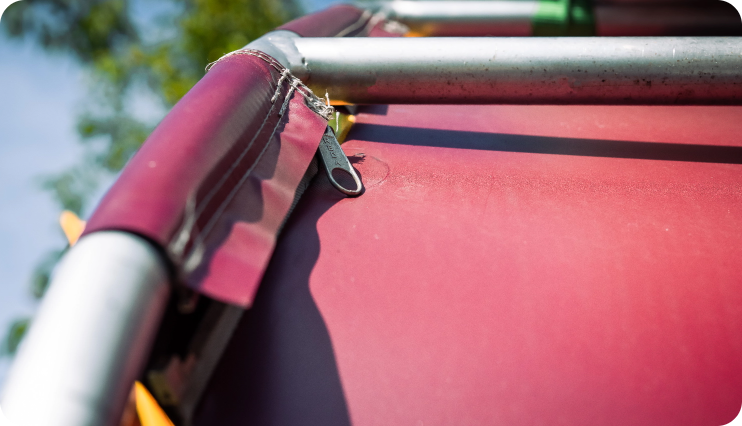 Modular windows
With the Aniewhere, you experience an enhanced 360-degree view, the windows are easy to open thanks to the Velcro system. This also ensures that you can open and blind the windows in different ways.
No need for a cover sheet
As you are used to with many softshell rooftop tents, a cover goes over the rooftop tent. This is no longer necessary with the Aniewhere. Thanks to the materials used, the Aniewhere can be folded and used without a cover without any problems.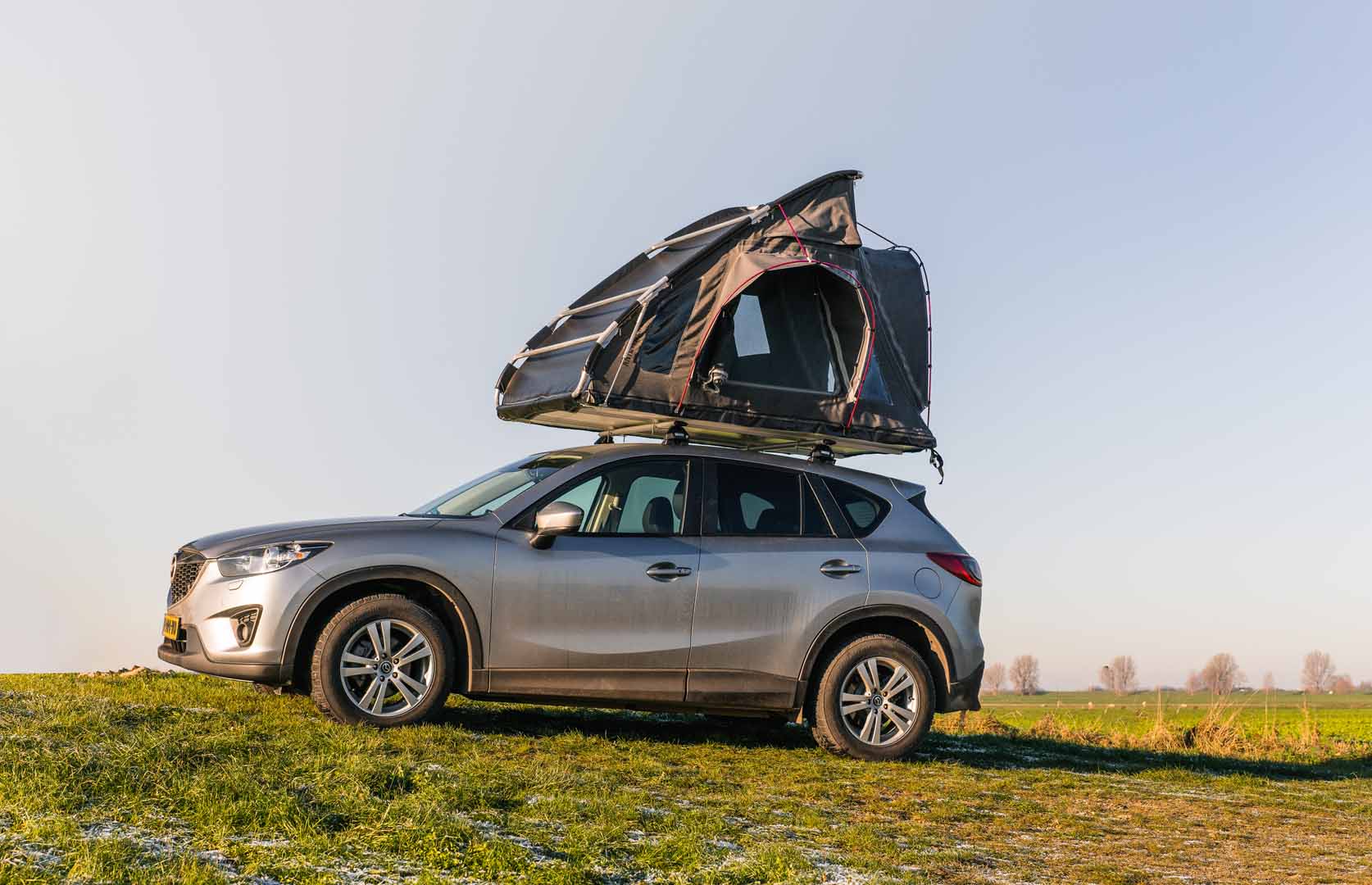 Material & Maintenance
Frame material
Clear anodised aluminium
Roof material
PVC 500g/m2
Tent fabric material
Acrylic fabric 290g/m2, water-resistant, UV-resistant
Bottom plate
Plastic sandwich board 24 mm
Opening
self-opening with gas springs
Maintenance
Do not store wet, allow to dry within 48 hours
Storage
Always store dry in a well-ventilated area
Accessoires:
To make your camping trip even more enjoyable, we have developed a number of accessories for the Aniewhere:
Froli system
Awning set (Included)
Cover (Included)
Video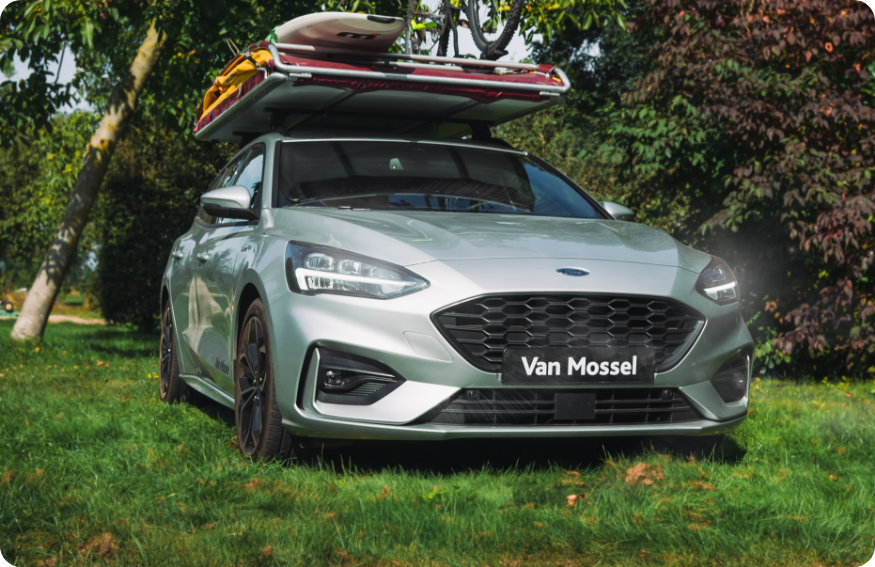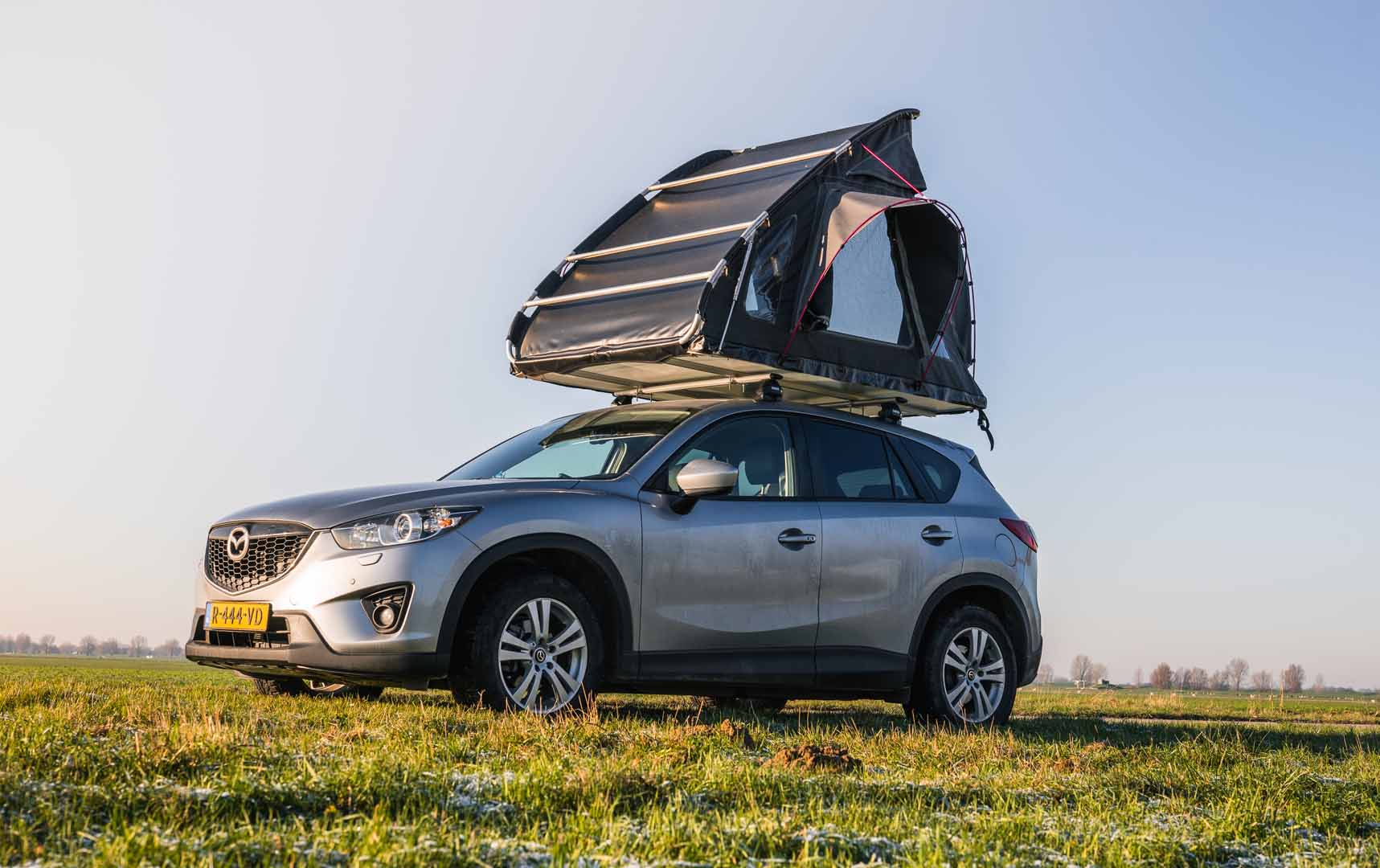 Download the manual
We are committed to providing you with an exceptional outdoor experience with our high-quality products. To ensure you have all the information you need, we've made it easy to access the manuals for our products directly from our website.