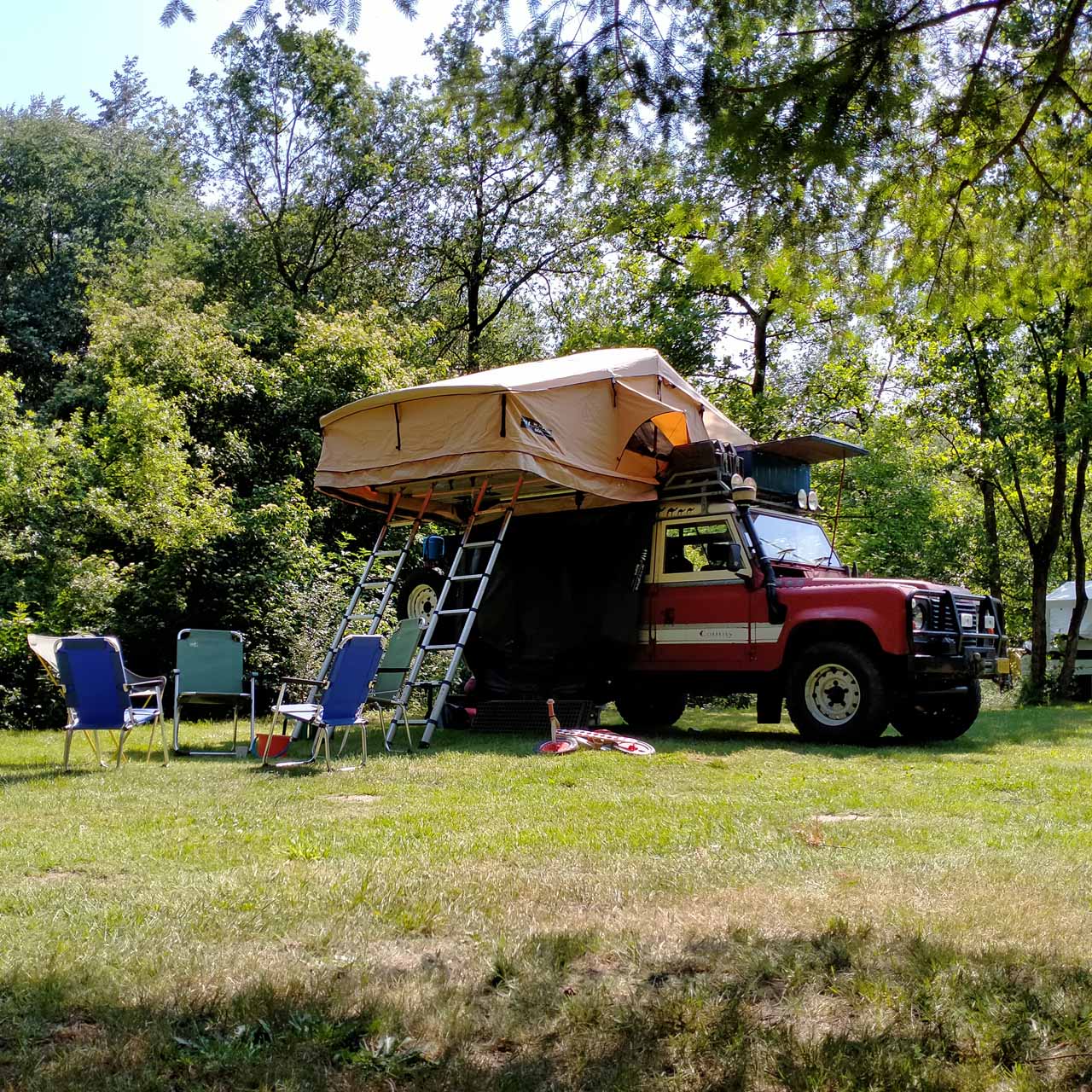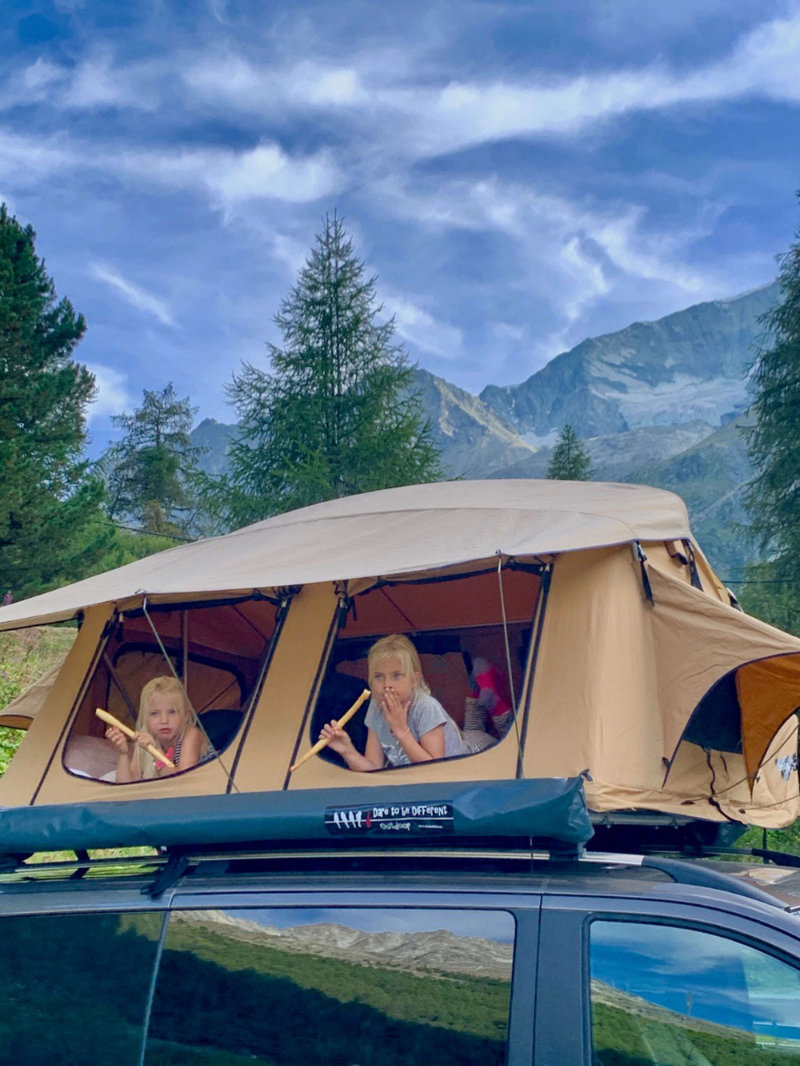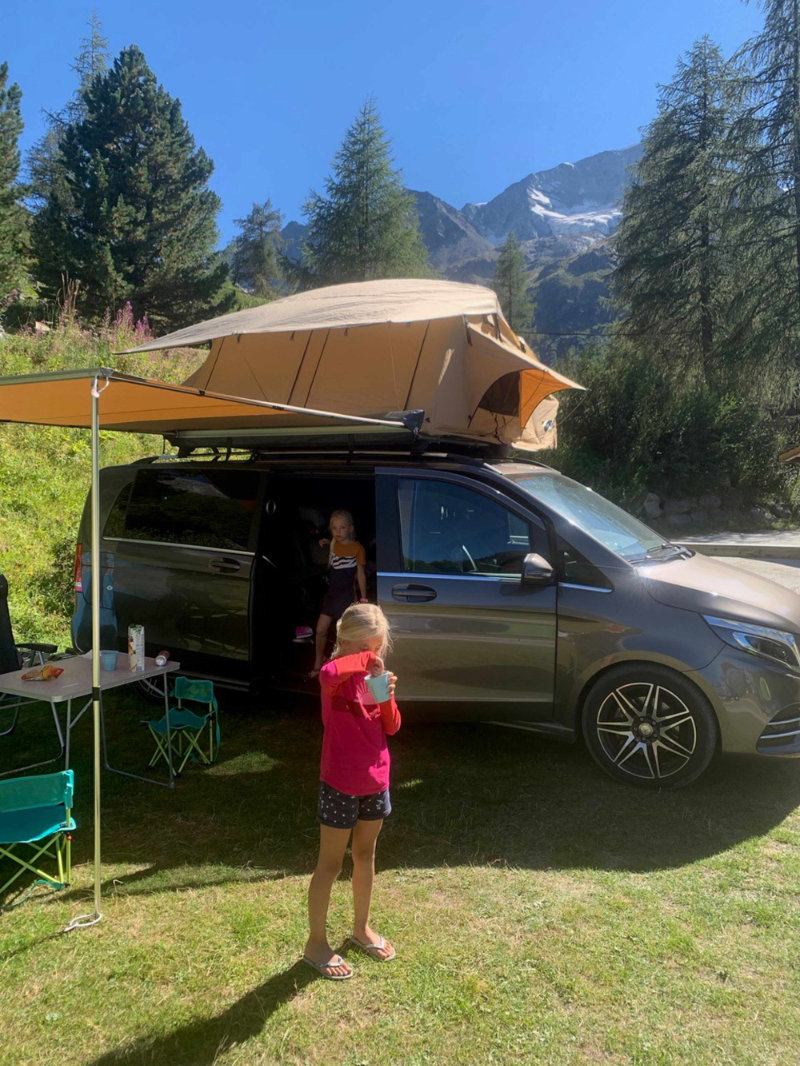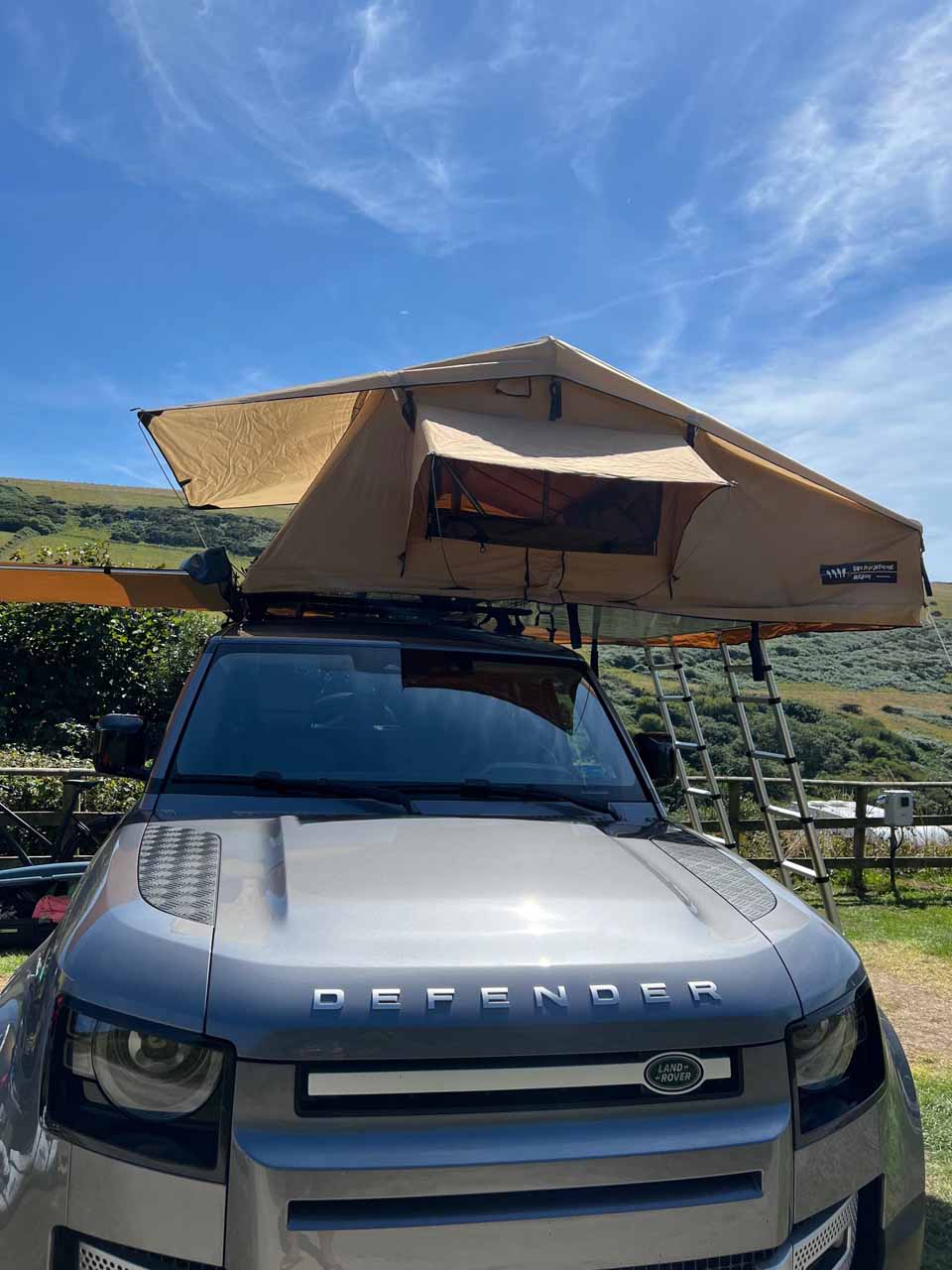 220XL
Short description: Welcome to your new loft, with room for four, a king sized bet and with optional living room for five. The 200XL is a giant rooftop tent, with two entrances and ladders and no less than a mattress area of 220 x 230cm a full king-size bed! So if you love space or like to hit the road with the family, this is the right tent for you! You no longer have to worry about having a big tent in the back of the car, or spending hours setting it up. Just unfold the 220XL in 10 minutes and enjoy your precious time with the family.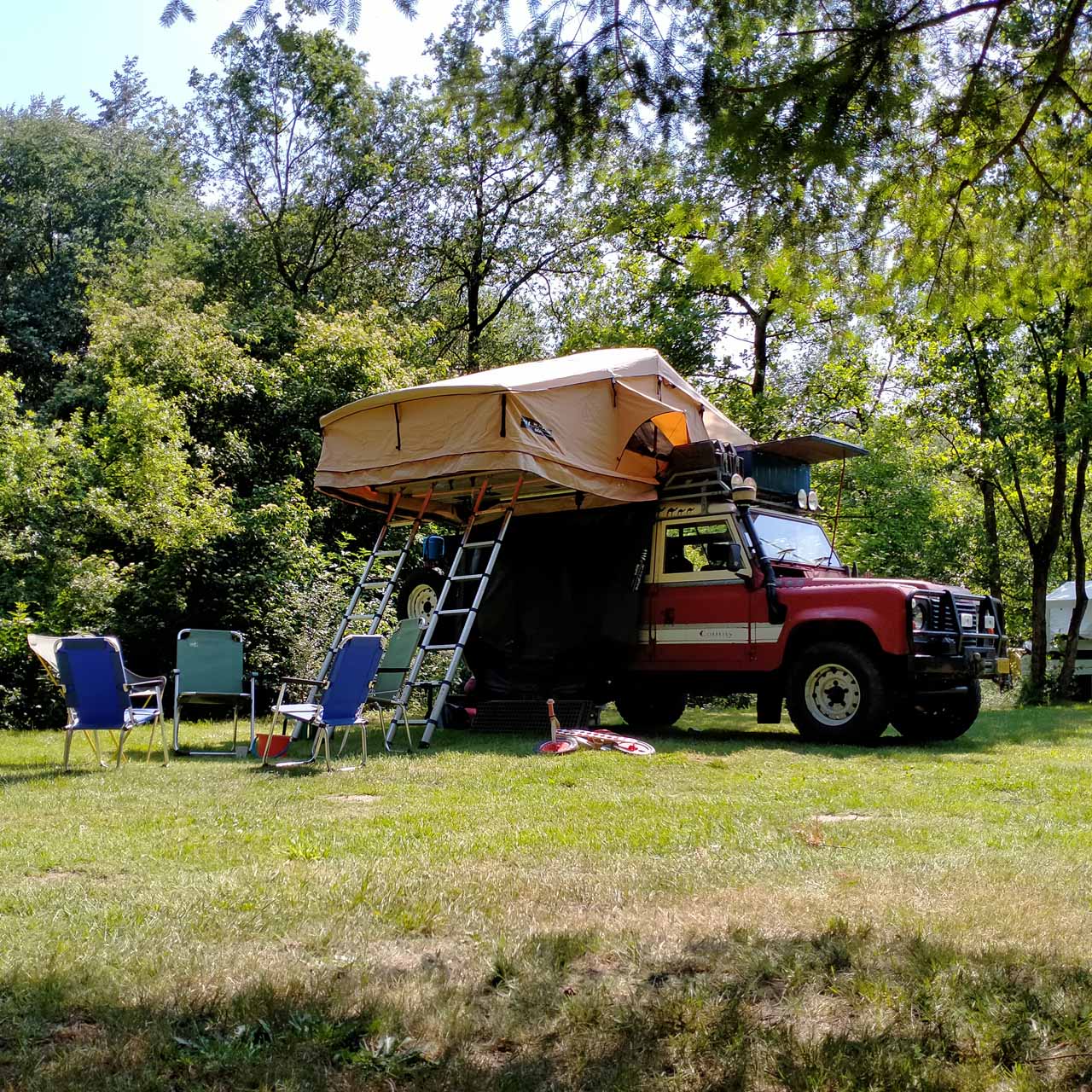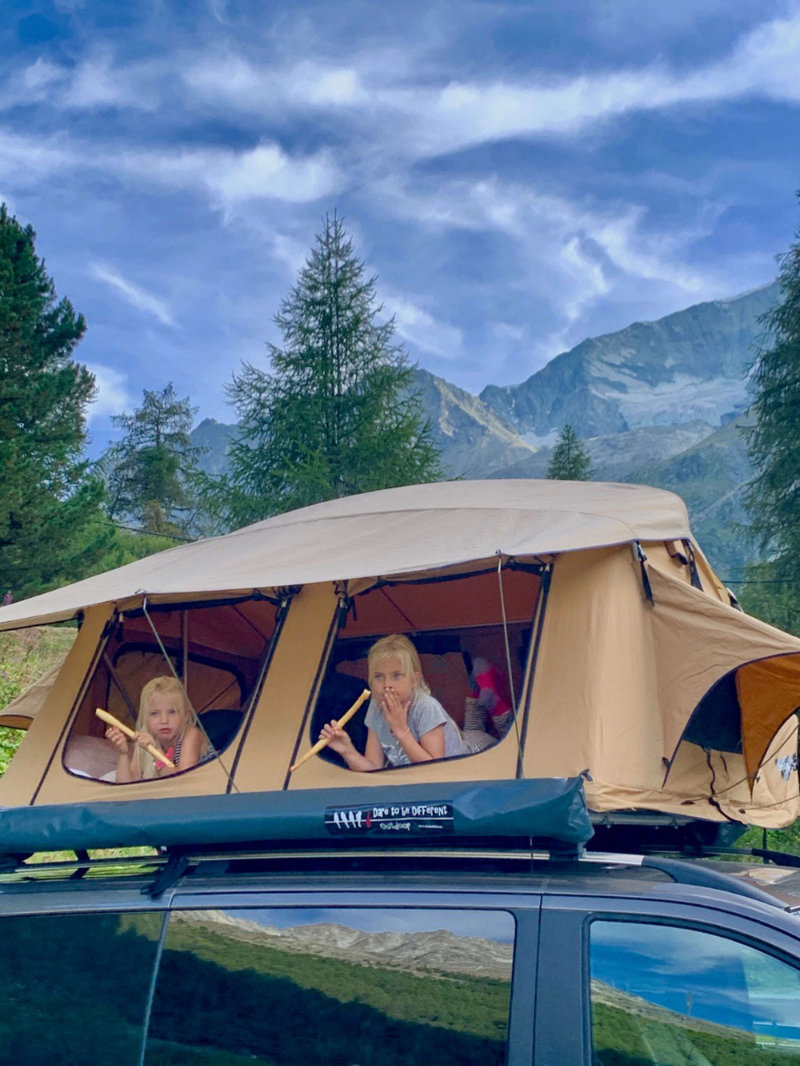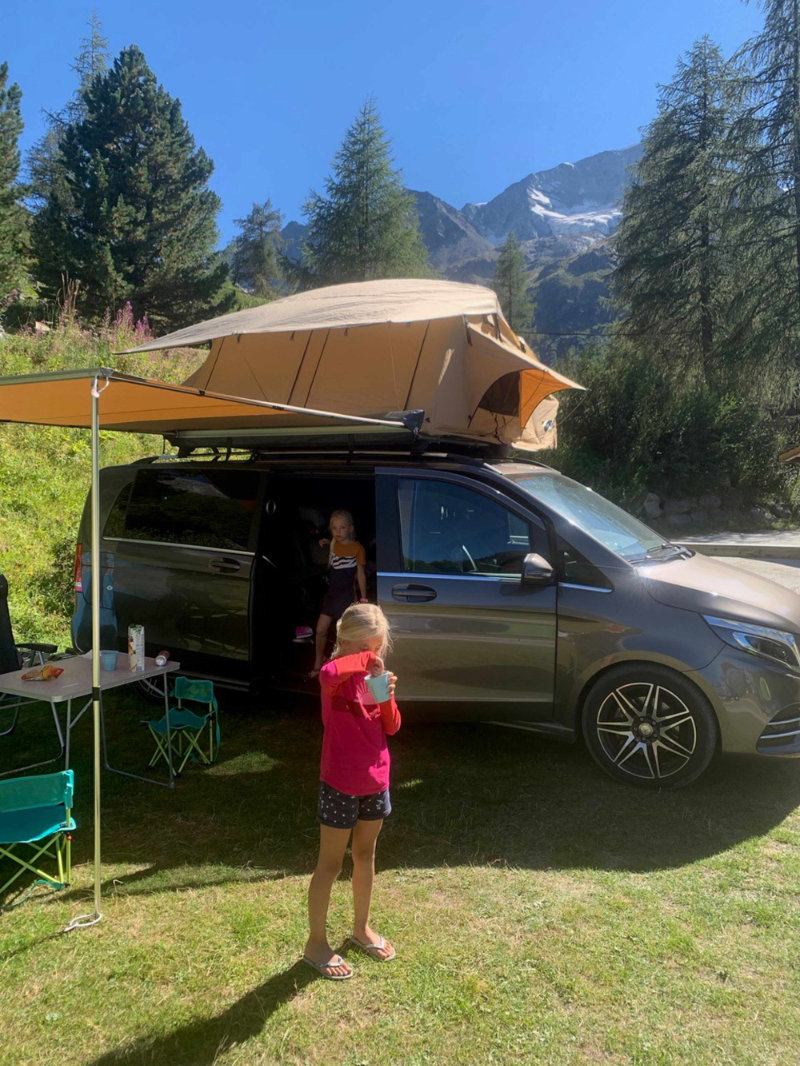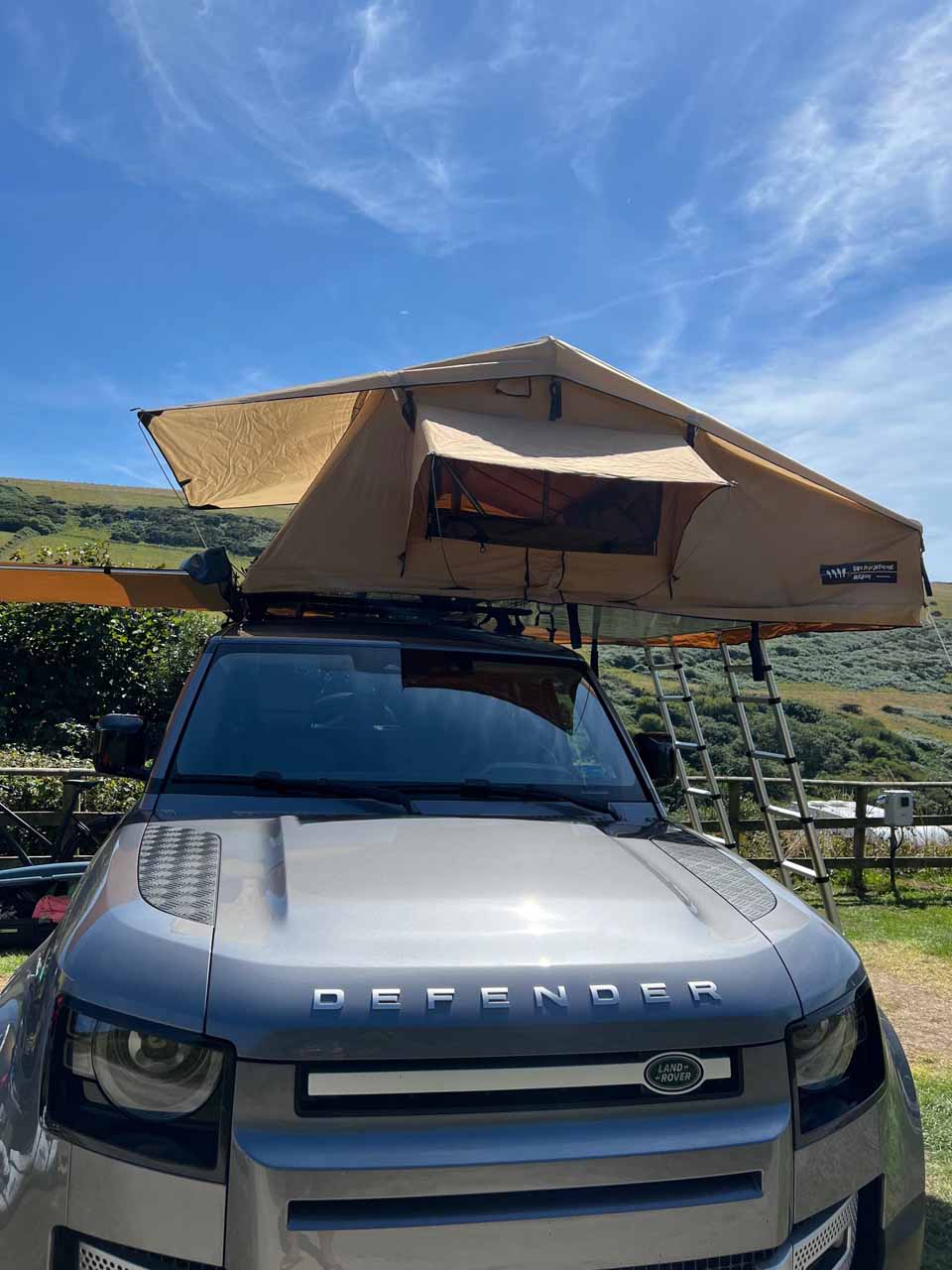 Specificaties
What is included?
Telescopic ladder 2.3m and 0.8cm under mattress
Mosquito mesh
All openings are fitted with mosquito mesh
Maximum loadMaximum load
350kg
Dimensions closed
230x130x38 cm
Dimensions opened
310x1225x126 cm
Mattress size
230x220x6 cm
Undermattress
8 mm Cozy anti-condensation undermattress
Warranty
Standard 2-year warranty, with registration 3 years
More information
Always dry inside
The 220XL has a covered entrance, so you and your family can always climb into the rooftop tent dry and protected.
Our family tent
The 220XL is a huge rooftop tent, a real camping machine for families who like to travel around. Its two entrances make it easy for all of you to enter and its 220cm width combined with a 230cm length means you can lie in the rooftop tent both lengthwise and widthwise.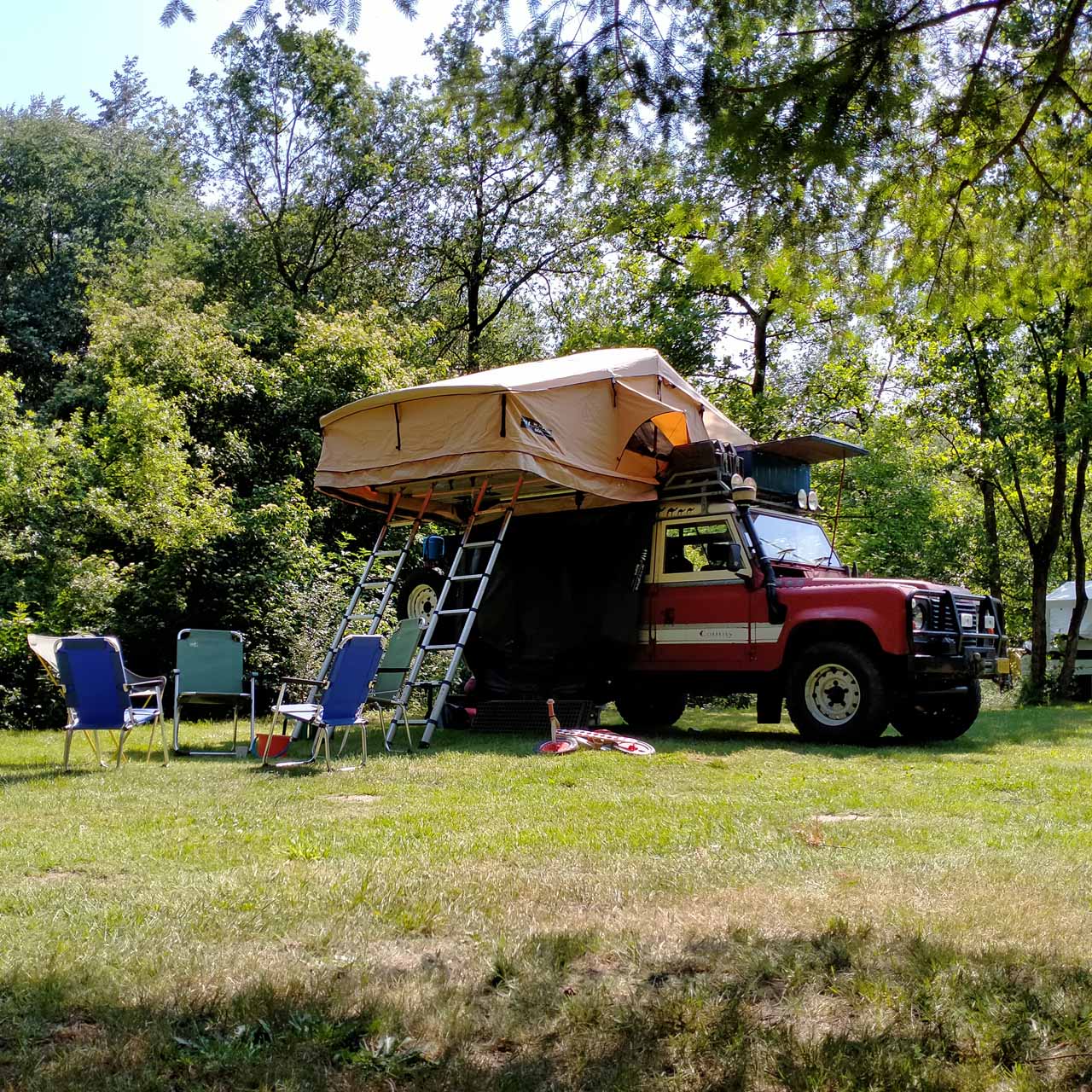 Discover outdoor living like a king
Extra space, an extra ladder and lightweight. With the 220XL, you experience outdoor living like a king. No more worrying about a big package in the back of the car, or spending hours setting up a big tent. The 220XL is unfolded and ready to use in 10 minutes, leaving you even more time to make memories with the family!
Low weight, but robust material
The 220XL has a compact design that makes it easy to place on the car. The rooftop tent weighs only 75kg! Unique among rooftop tents of this size. Despite its low weight, we did not skimp on materials, as the rooftop tent is made of robust 300g canvas.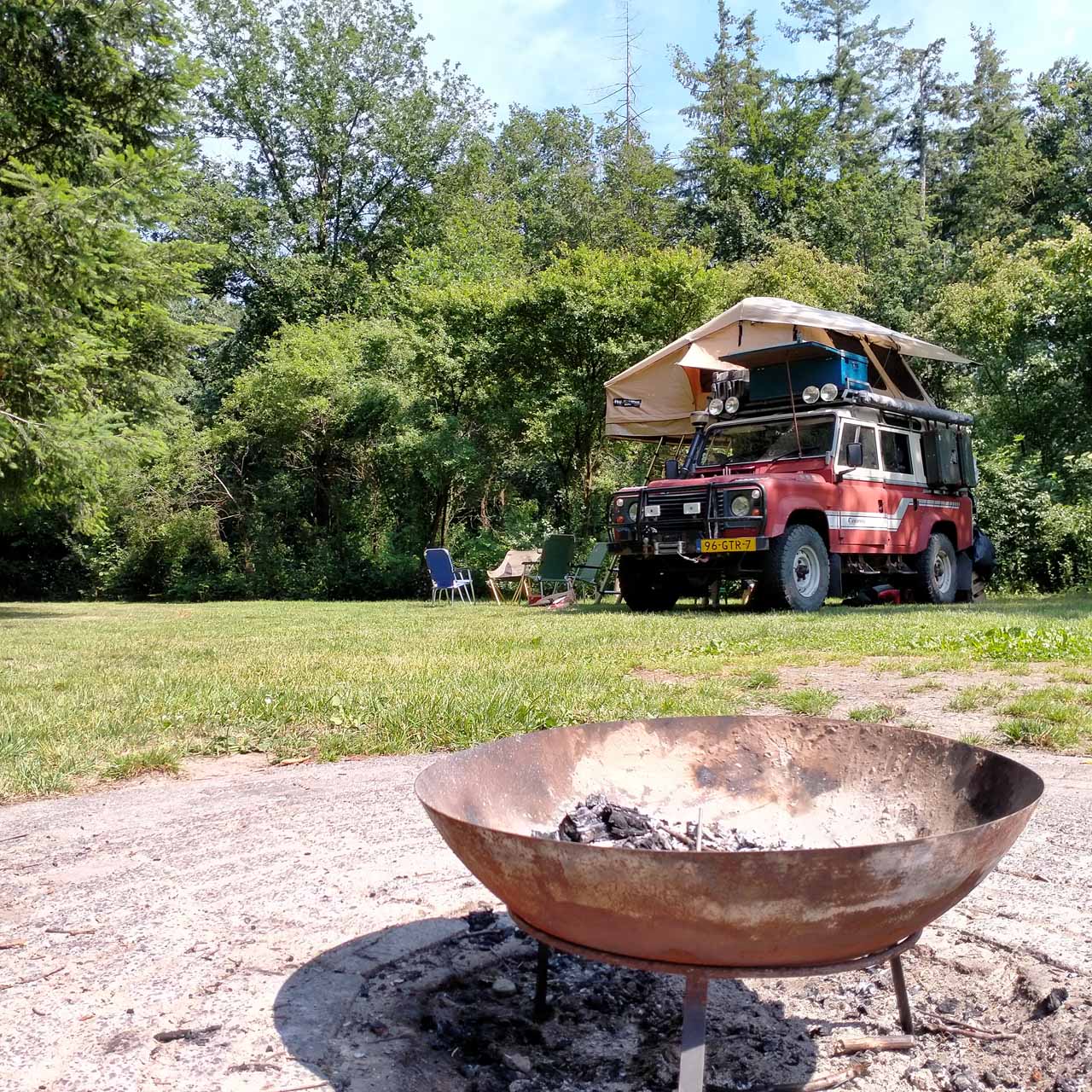 A loft with living room
The 220XL can be expanded with an under-tent, allowing you to create an extra living room under the rooftop tent within 10 minutes. This gives that extra bit of space on rainy days or to easily change clothes. Later in the evening, you can also enjoy a game or dinner with 5 people here.
Details make the rooftop tent
We don't skimp on the details, the 220XL is fully finished with taped seams, robust materials and every bolt or nut is carefully placed. This ensures that you can explore outdoor life with the family without any worries.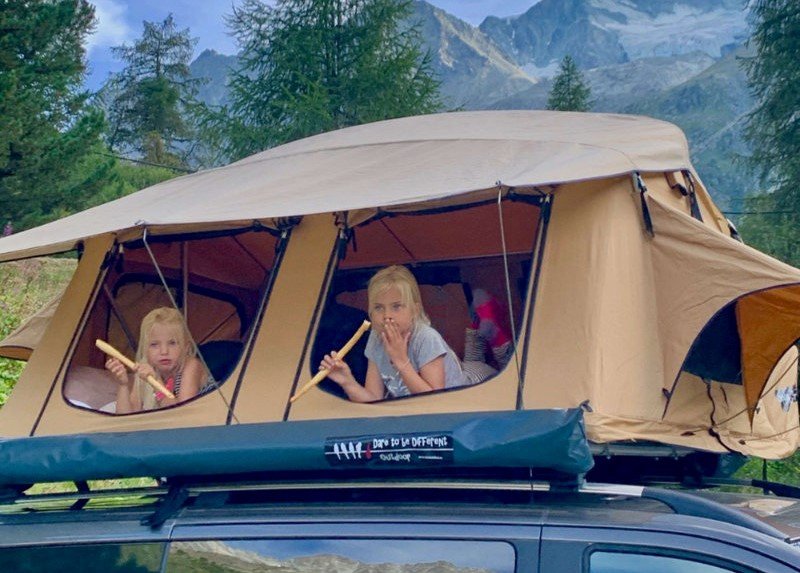 Material & Maintenance
Tent fabric
300g canvas (35% cotton / 65% polyester) with PU coating, waterproof up to 2,500mm, ripstop and UV-resistant.
Flytop
420D 100% polyester Oxford with PU coating, waterproof up to 2,500mm, ripstop and UV-resistant
Transport cover
PVC (1200D-680g), seams high-frequency welded
Bottom plate
High-pressure bonded aluminium sandwich plate with additional reinforcements
Maintenance
Do not store wet, allow to dry within 48 hours
Storage
Always store the rooftop tent dry in a ventilated area
Accessoires:
To make your camping trip even more enjoyable, we have developed a number of accessories for the 220XL:
Sliding wall
Annex room 2m
Annex room hight extender
Luggage hammock
Cozy mattress 15mm
EZI Sky Clips
EZI Carryall
EZI Organizer
Aluminium telescopic ladder 2.6m