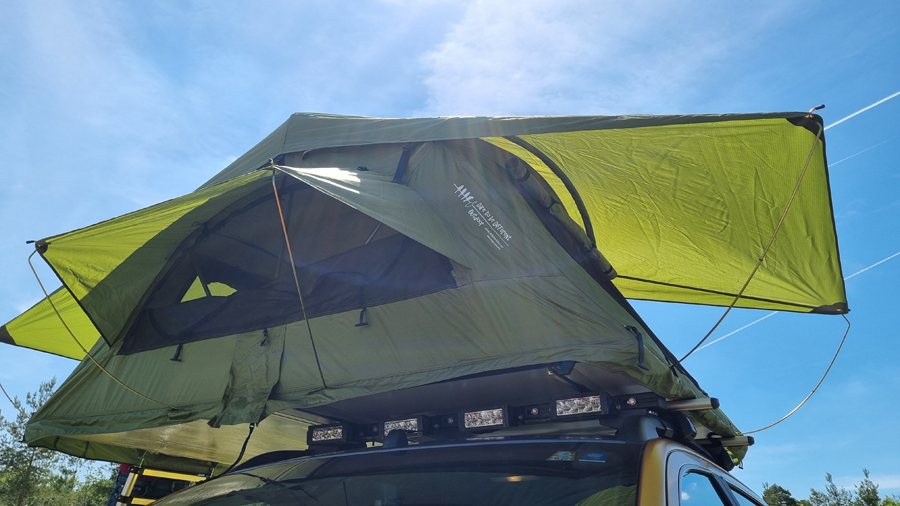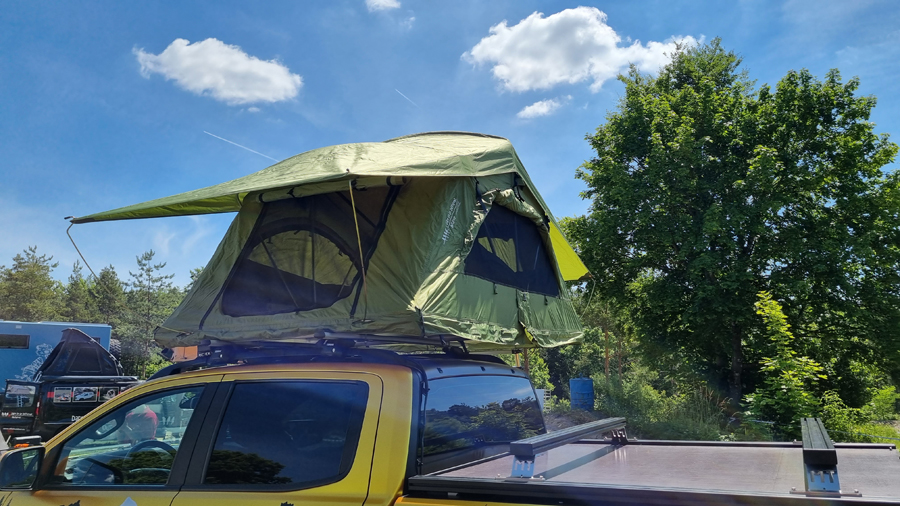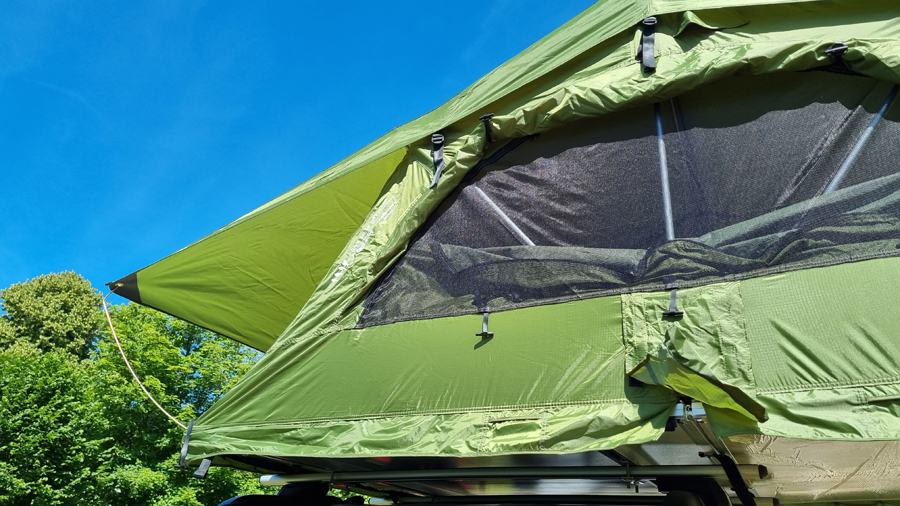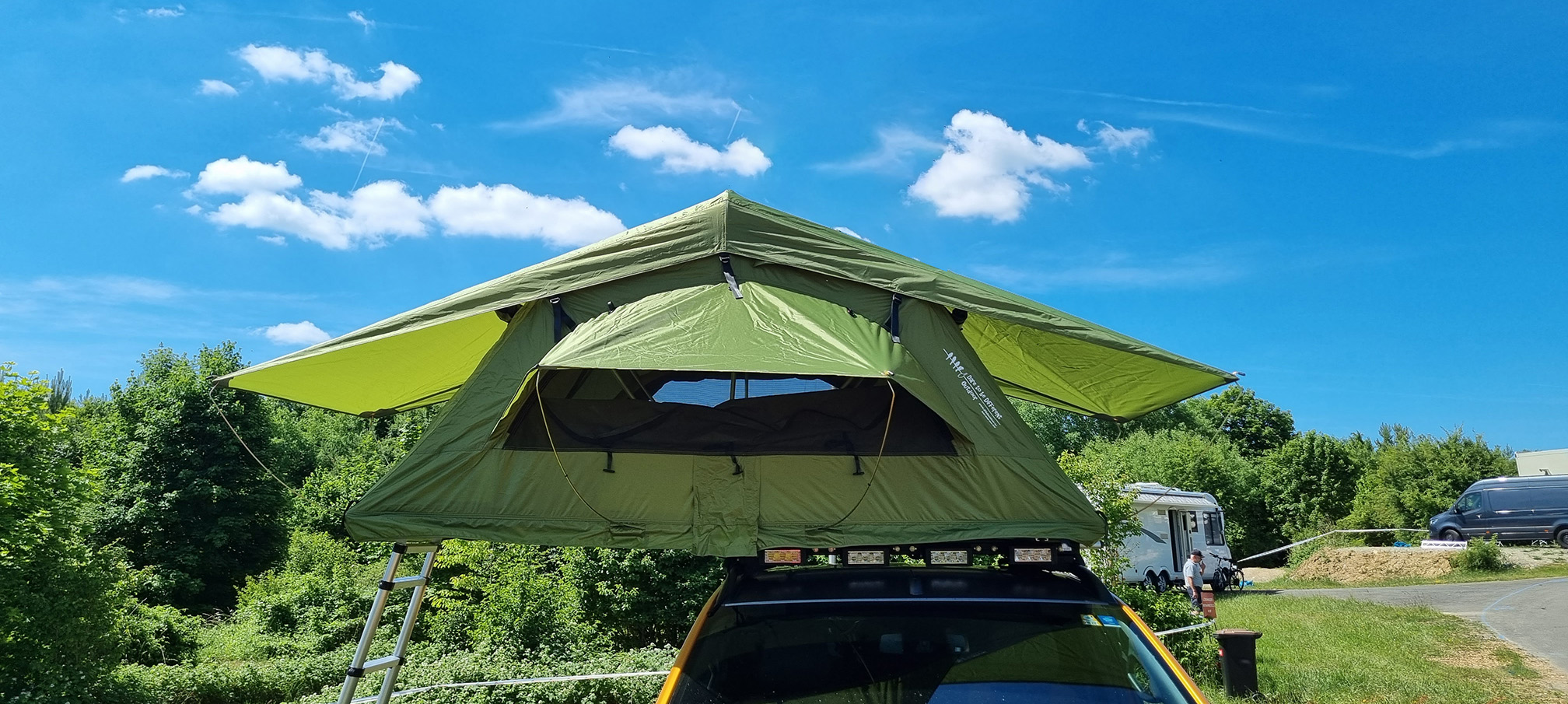 140 Light Weight
Short description: The 140 Light Weight is our cheapest and lightest rooftop tent, the ideal entry-level model. A rooftop tent is often a big investment, because we want everyone to experience the outdoors, we designed the 140 Light Weight. This two-person rooftop tent is suitable for any car thanks to a weight of 48kg. The 140 Light Weight is robust in a small package, but with a large sleeping area of 140 x 230cm. So you don't have to compromise on sleeping comfort!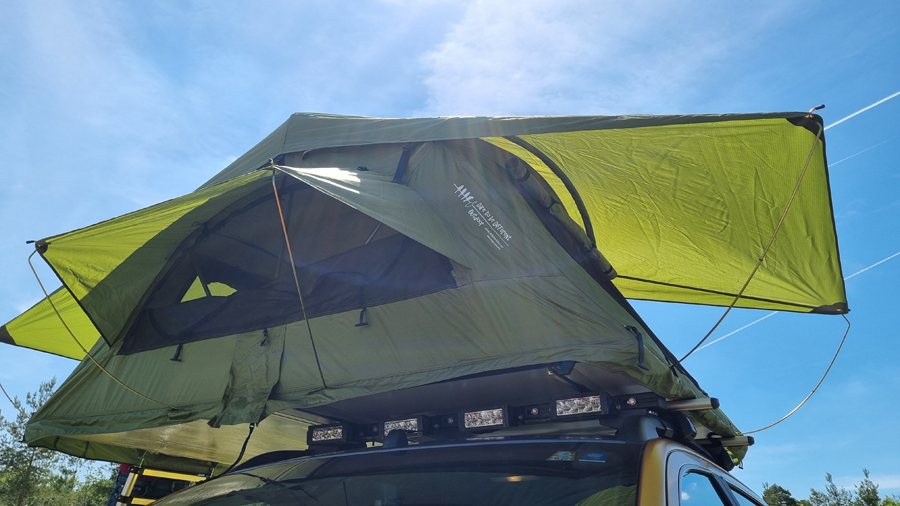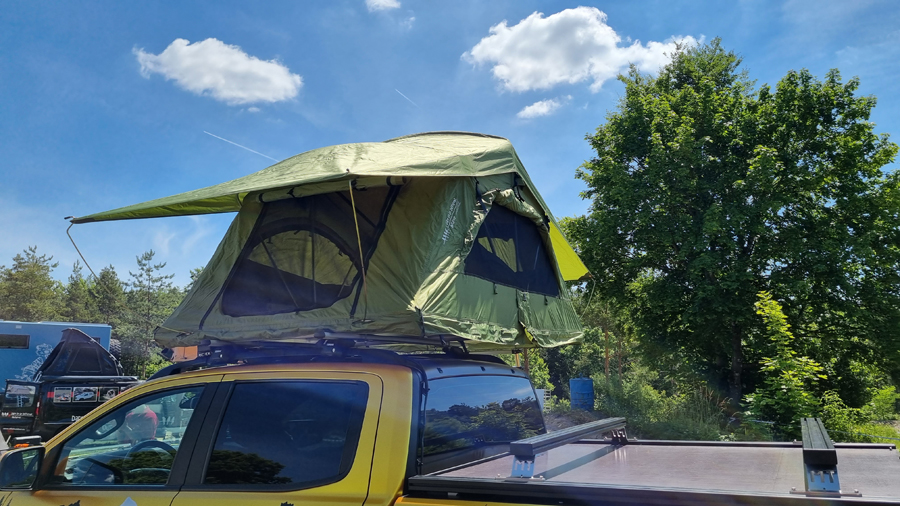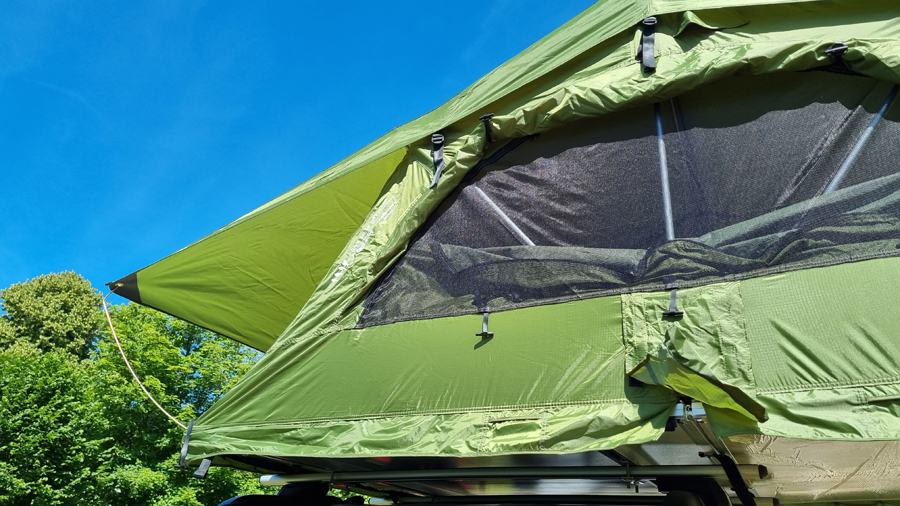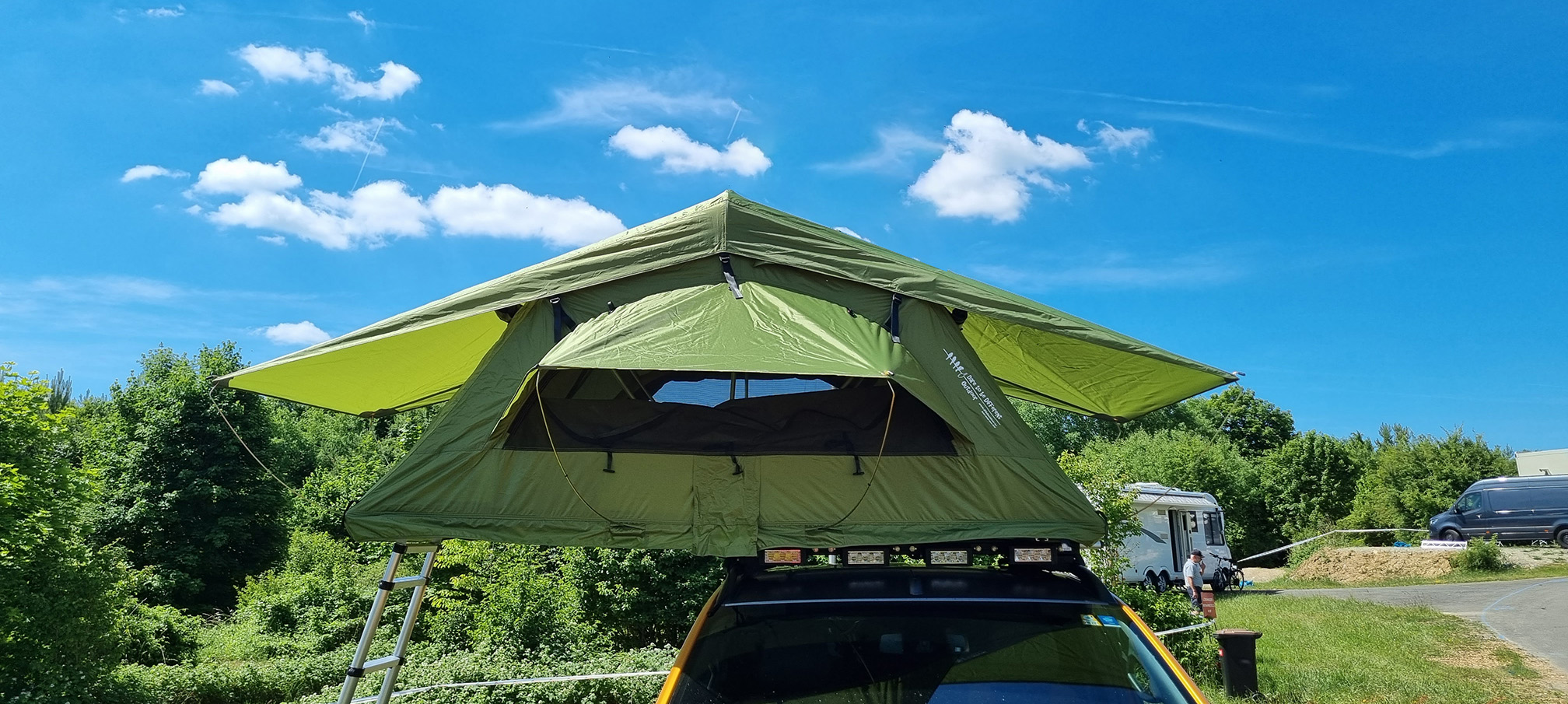 Specificaties
What is included?
Telescopic ladder 2.3m
Seasons
Spring and summer
Mosquito mesh
All openings are fitted with mosquito mesh
Dimensions closed
150x125x28 cm
Dimensions opened
240x143x126 cm
Mattress dimensions
230x140x6 cm
Warranty
Standard 2-year warranty, with registration 3-year warranty
More information
The lightest of its kind
The 140 Light Weight is the lightest of its kind, weighing 48kg, this rooftop tent can fit on any car! Thanks to the materials used, we have been able to make it lighter than the other rooftop tents in our range.
Quick to set up
The 140 Light weight can be set up in 10 minutes, thanks to the lever system the rooftop tent is up in no time. This leaves you more time to enjoy the outdoors.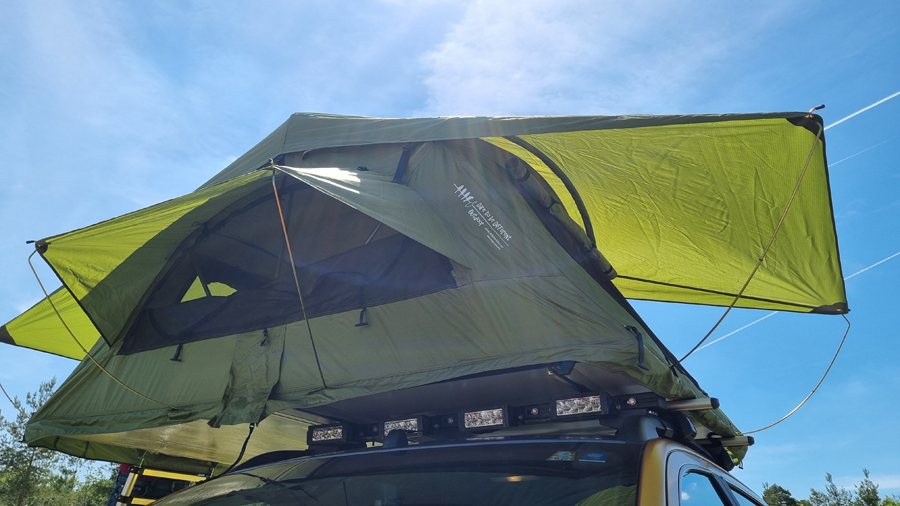 Enough space for two people
What more could you want than to sleep together in a rooftop tent, like a couple who have just fallen in love, snuggling close together on our 140 cm wide and 230 cm long mattress. Secretly, it is quite cosy and 140 cm suddenly feels spacious.
Made for Dutch weather
The 140 Light Weight is made for really typical Dutch weather, rain that is! The use of ultra light polyester 200D ripstop ensures that the rooftop tent has a watercolour of 2500 mm. This allows the rooftop tent to withstand quite a bit of rain.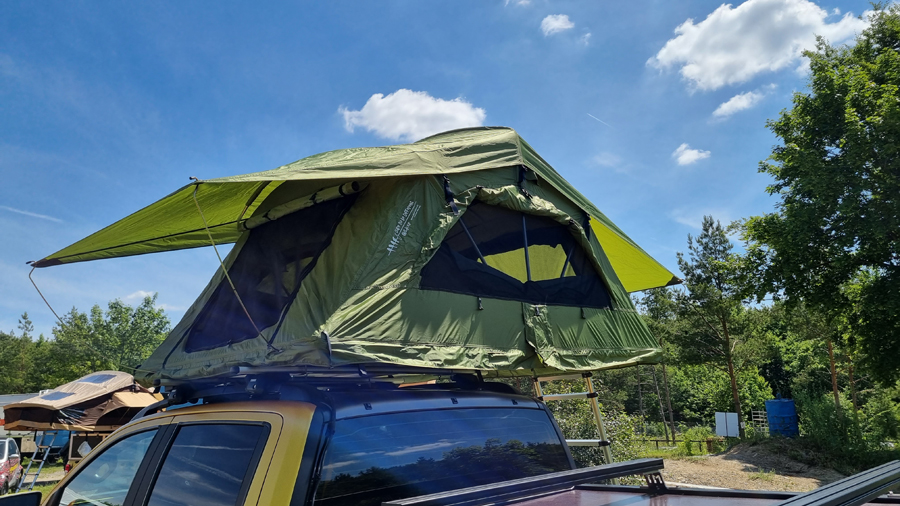 Built for sustainability
Compared to other brands, the 140 Light Weight is reinforced in the bottom plate, making the rooftop tent enormously strong and robust. Which means a longer lifespan and therefore more durable.
Do more things you like
The lightweight is made for everyone, which is why we also keep the cost as low as possible. That leaves more room to seek out and experience the outdoors every weekend.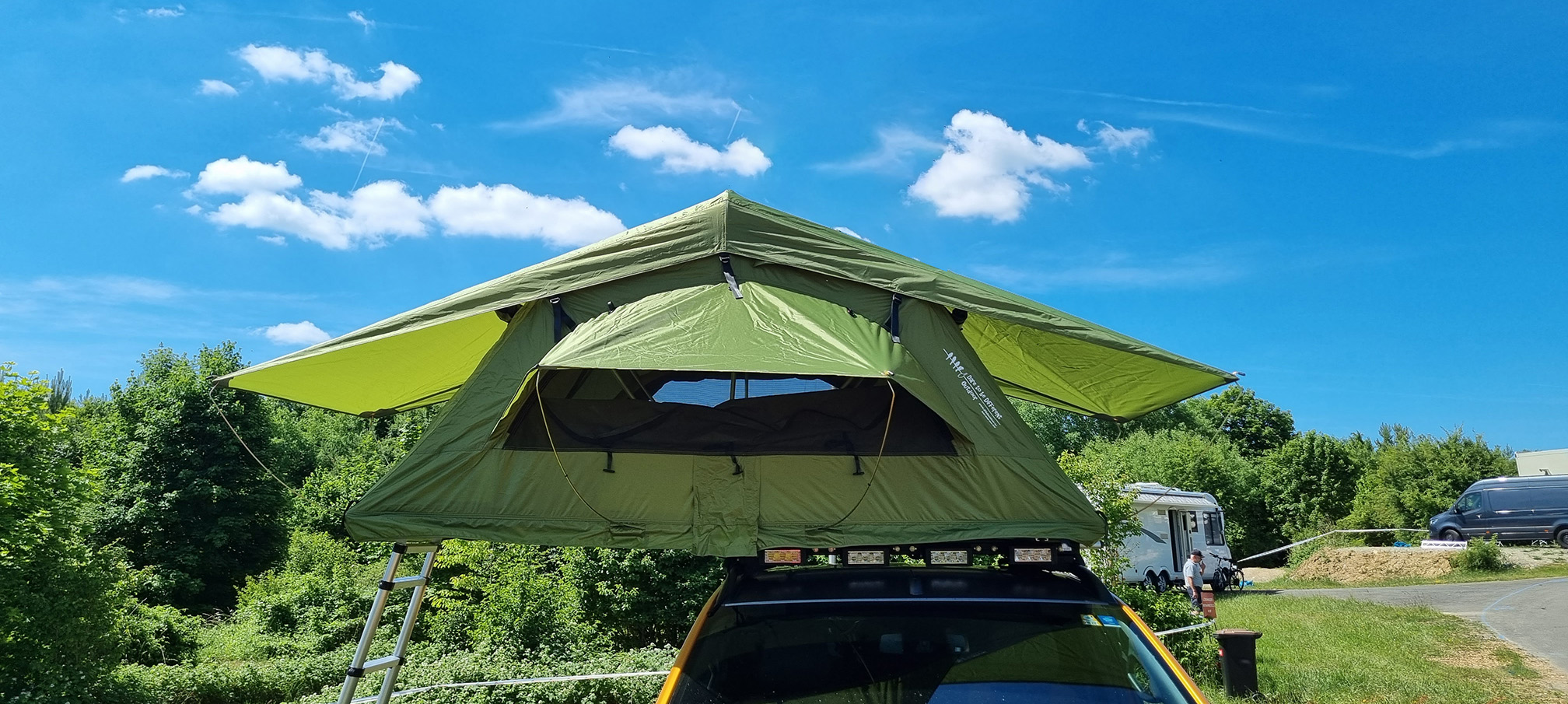 Standard two-year warranty
Our 140 Light Weight also comes with a standard two-year warranty, so you can experience the outdoors without worries. Want to enjoy your rooftop tent even longer without worries? Then register your product and get 12 months extra warranty.
Dare to be Different and sustainability
Your rooftop tent not only protects you from the rain, it also lifts your mood during those wet days it is your home on wheels during all adventures. Your equipment creates memories that will last a lifetime. When you look at them or mount them, it evokes memories of magical moments and outdoor adventures. That is why we believe they are worth maintaining and repairing properly.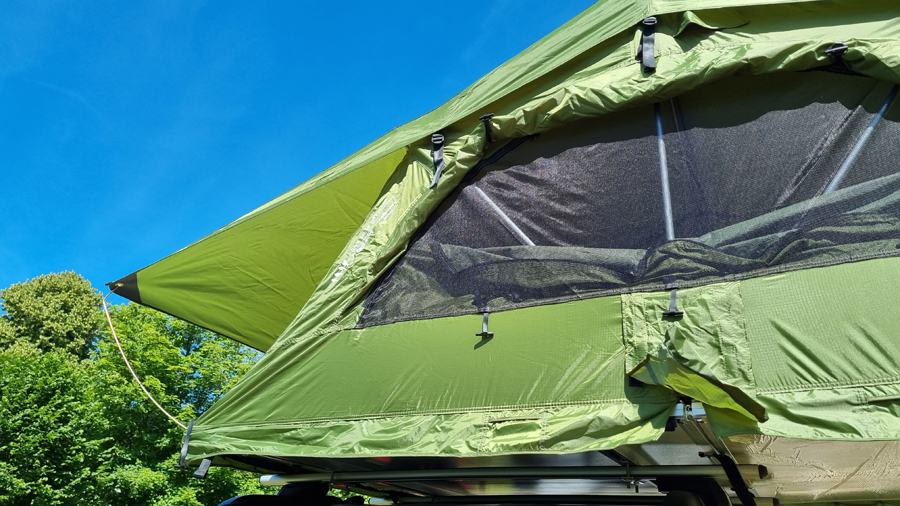 Materiaal & Onderhoud
Material
200D 120gram/m2 Polyester (100% polyester) with PU coating, UV50+ coating, waterproof up to 2,500mm ripstop
Transport cover
PVC (1000D-350g), seams high-frequency welded
Bottom plate
bonded aluminium sandwich plate with reinforcements
Maintenance
Do not store wet, allow to dry within 48 hours
Storage
Always store the rooftop tent dry in a ventilated area
Accessoires:
To make your camping trip even more enjoyable, we have developed a number of accessories for the 140 Light Weight.
Sliding wall
Luggage hammock
Cozy anti-condensation mattress 15mm
EZI Sky Clips
EZI Carryall
EZI Organizer
Aluminium telescopic ladder 2.6m
Reviews
Easy to mount!
Due to its light weight, this rooftop tent is also allowed on my car, we had the problem that my roof load does not exceed 50kg. Fortunately, this rooftop tent can just fit on it! The low weight makes the rooftop tent easy to assemble and lift with two people.