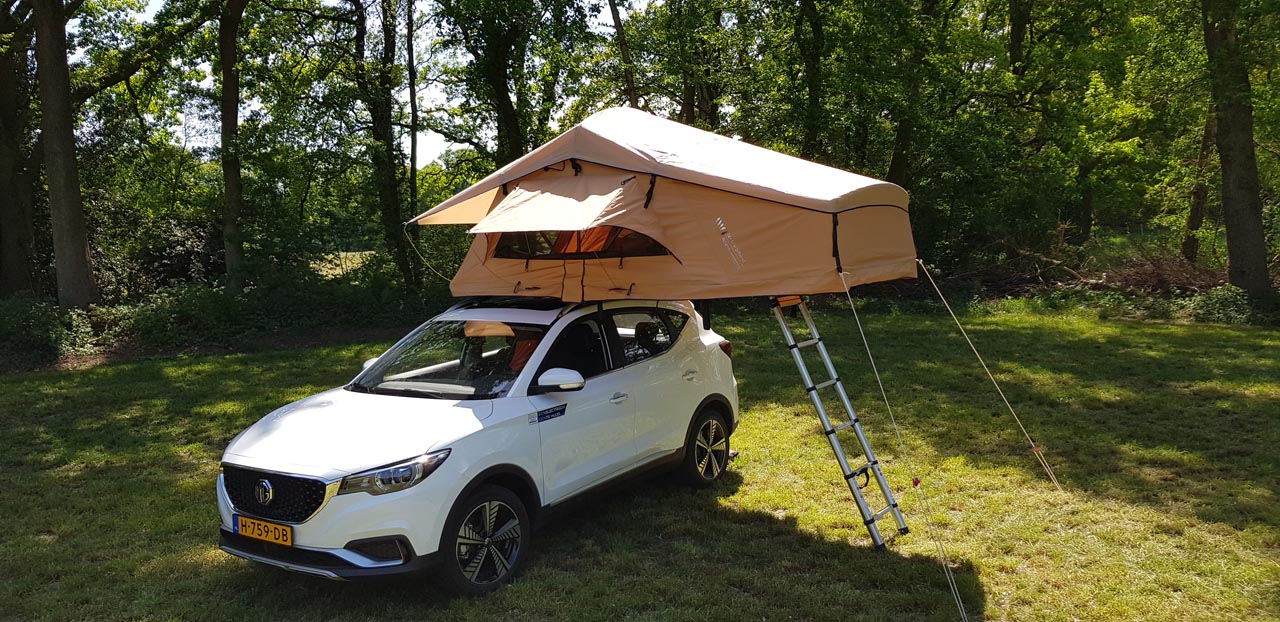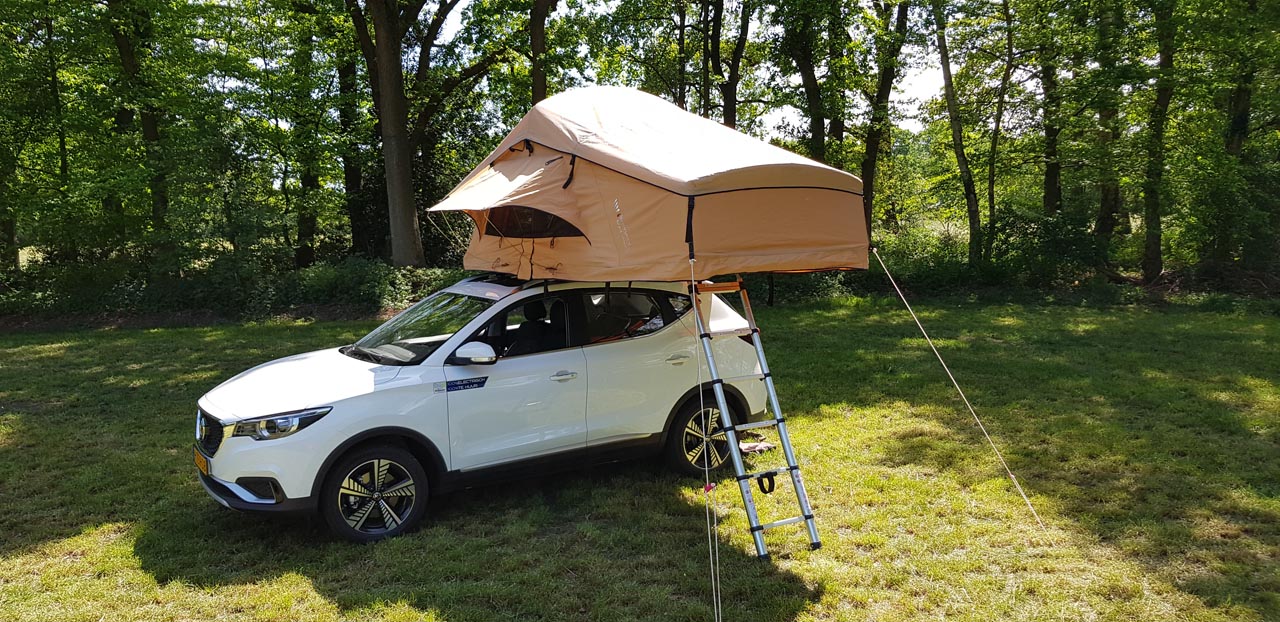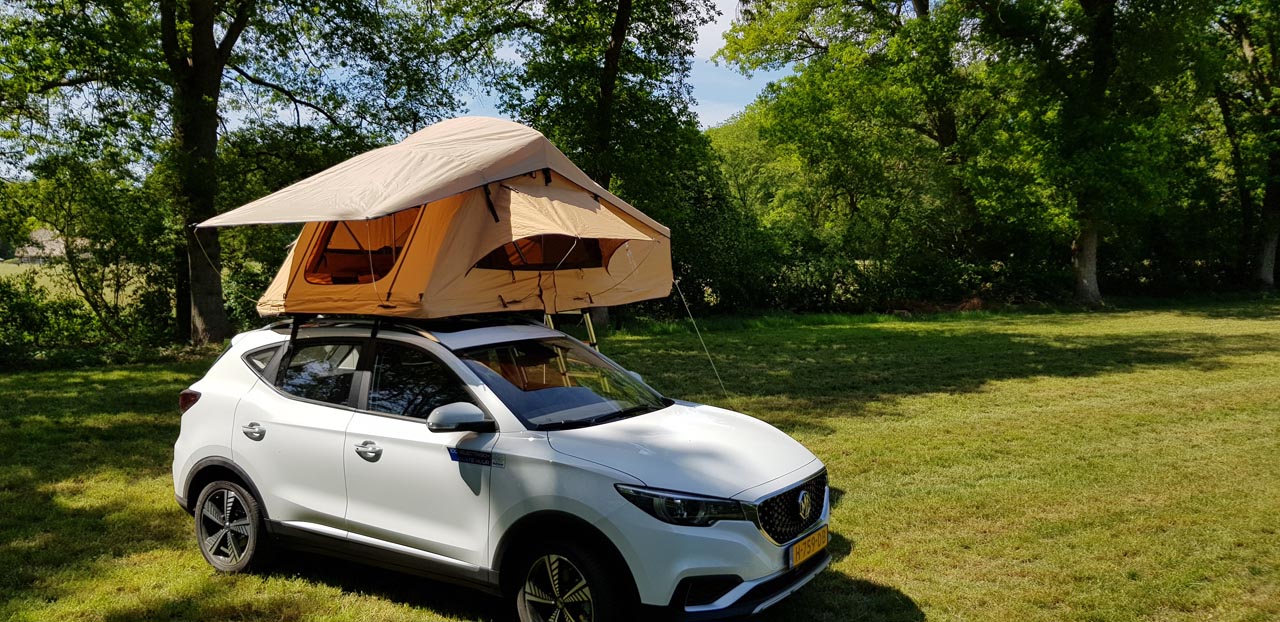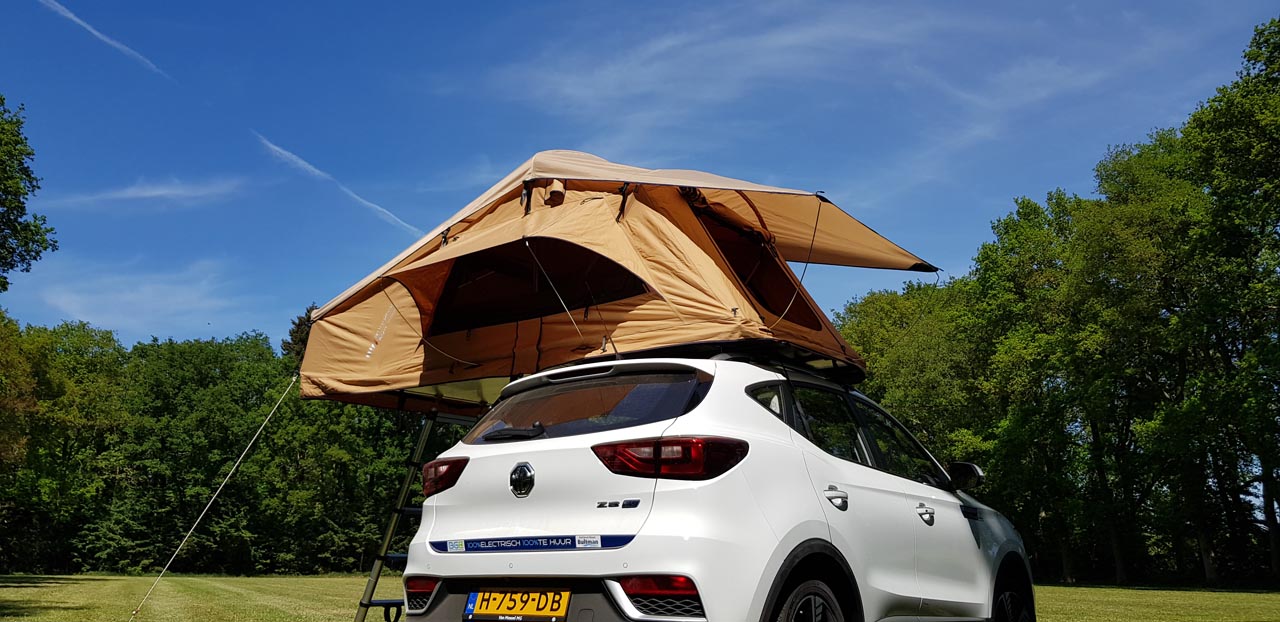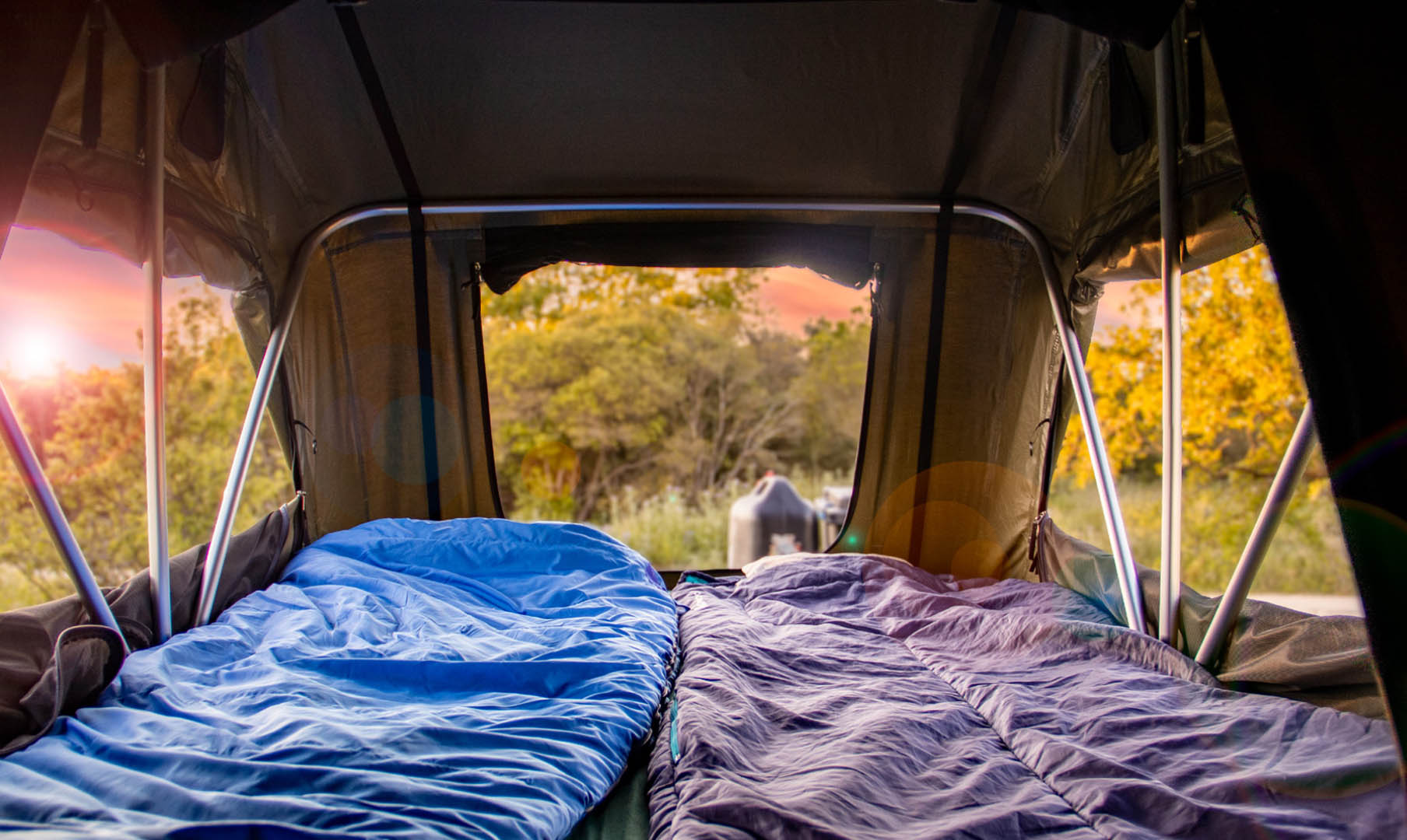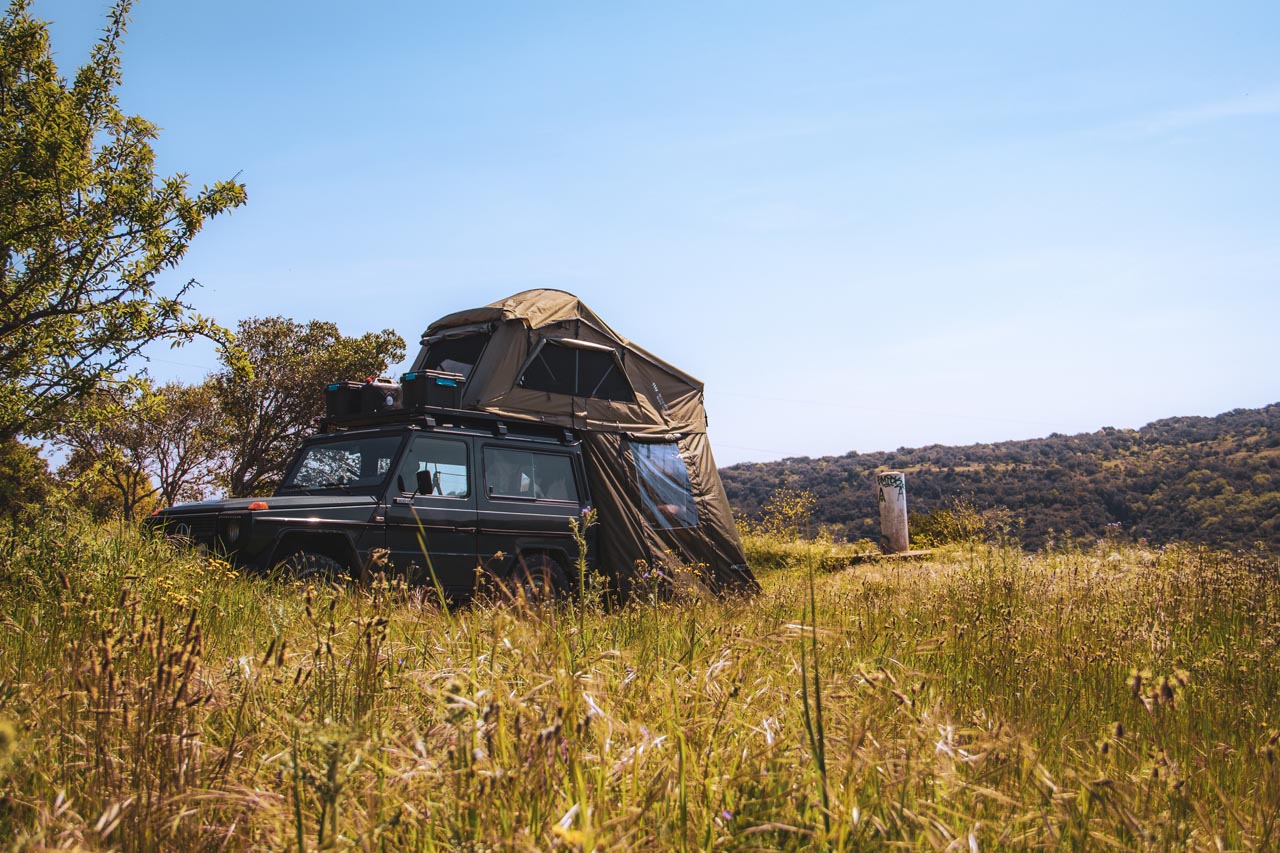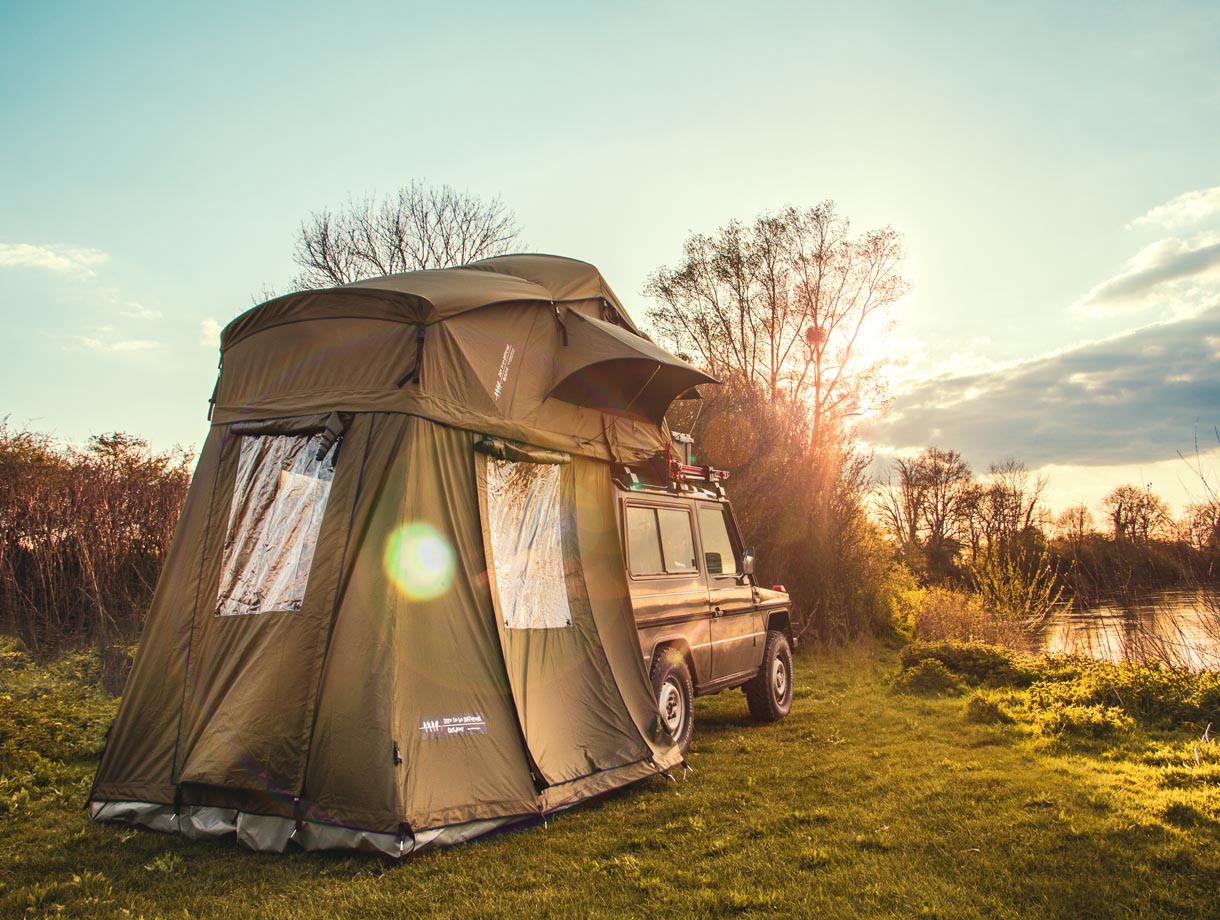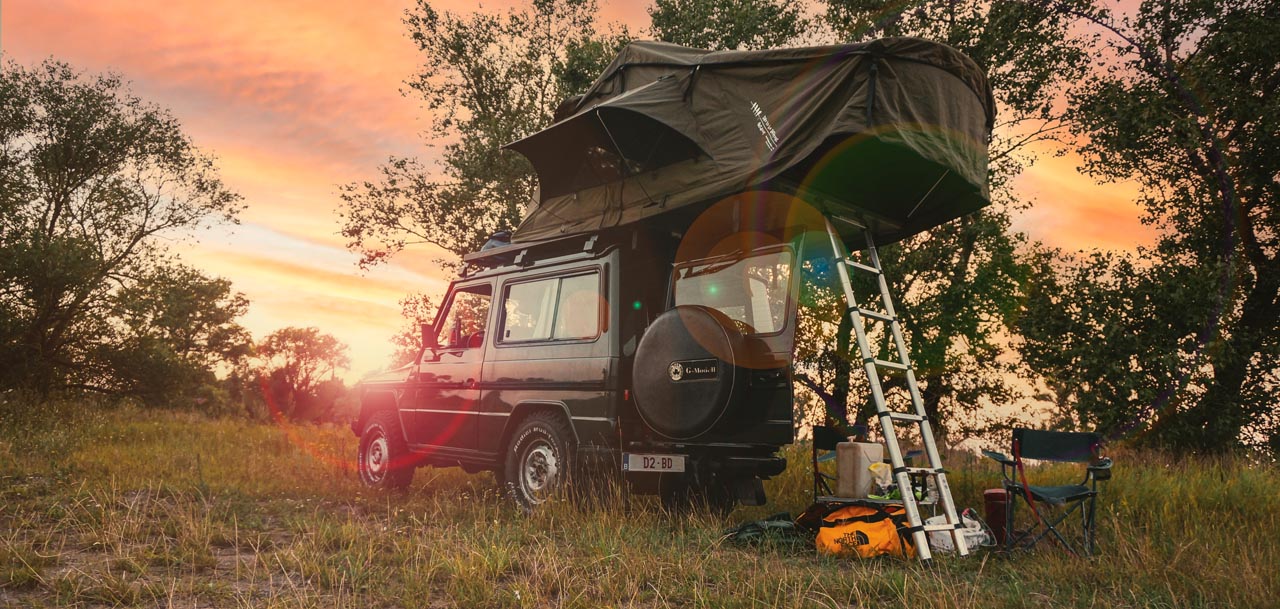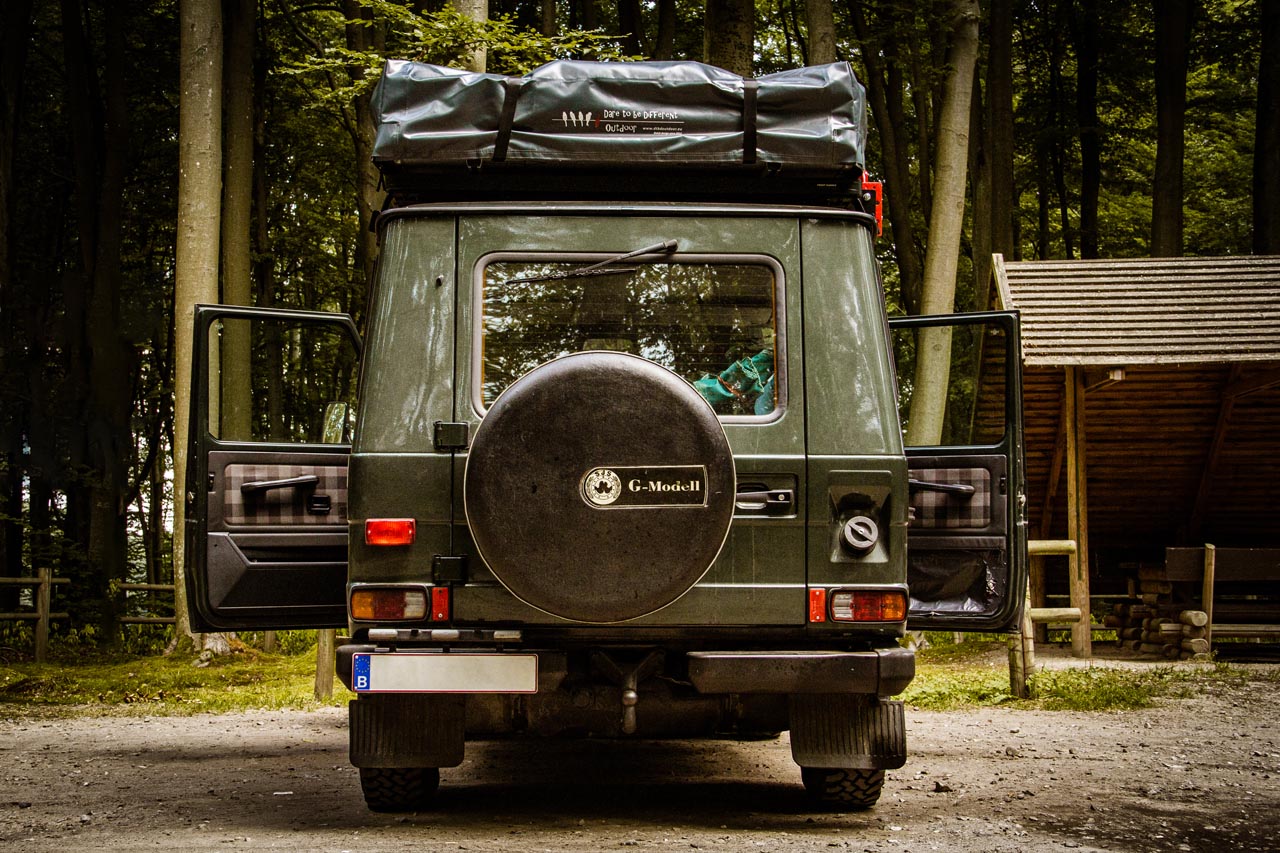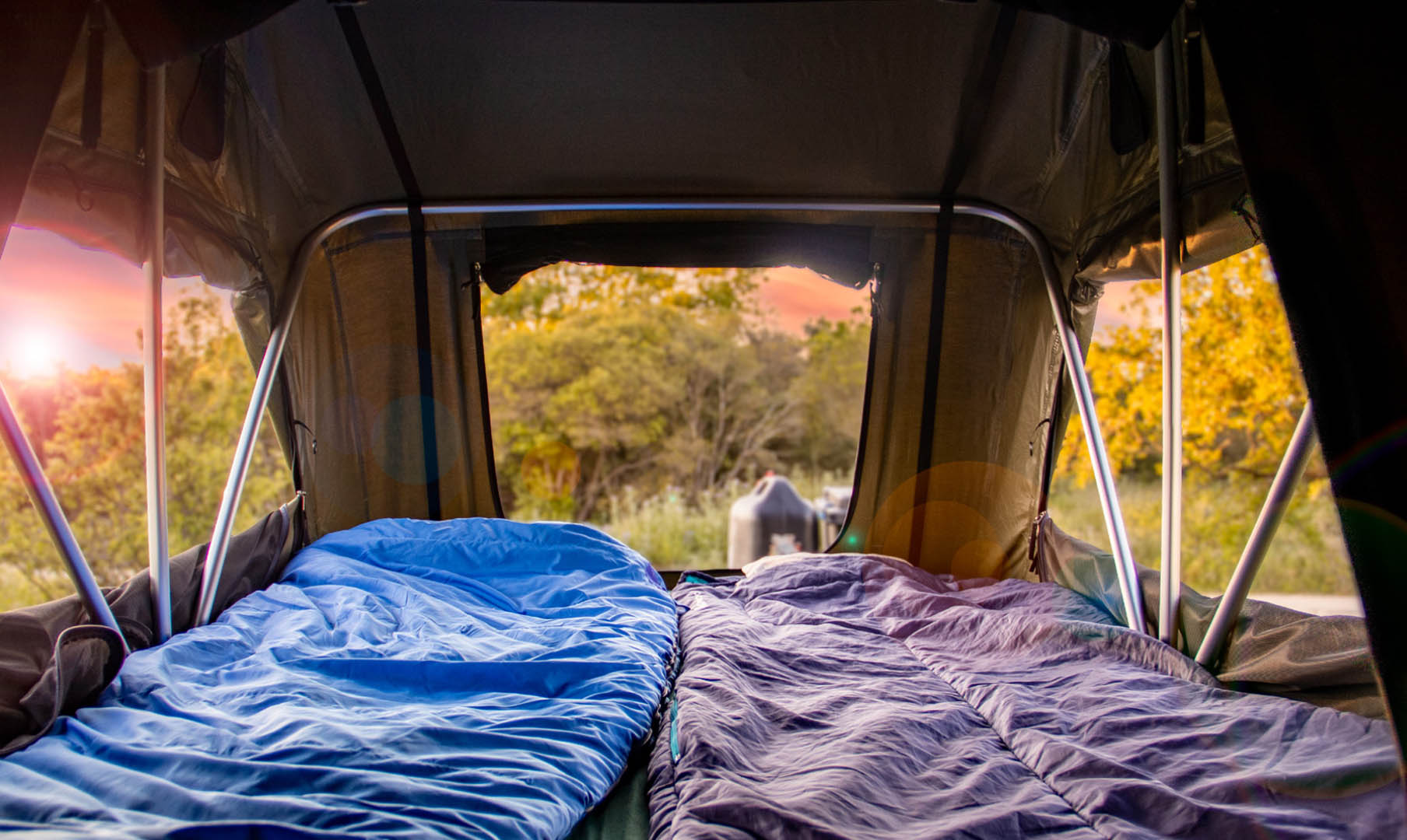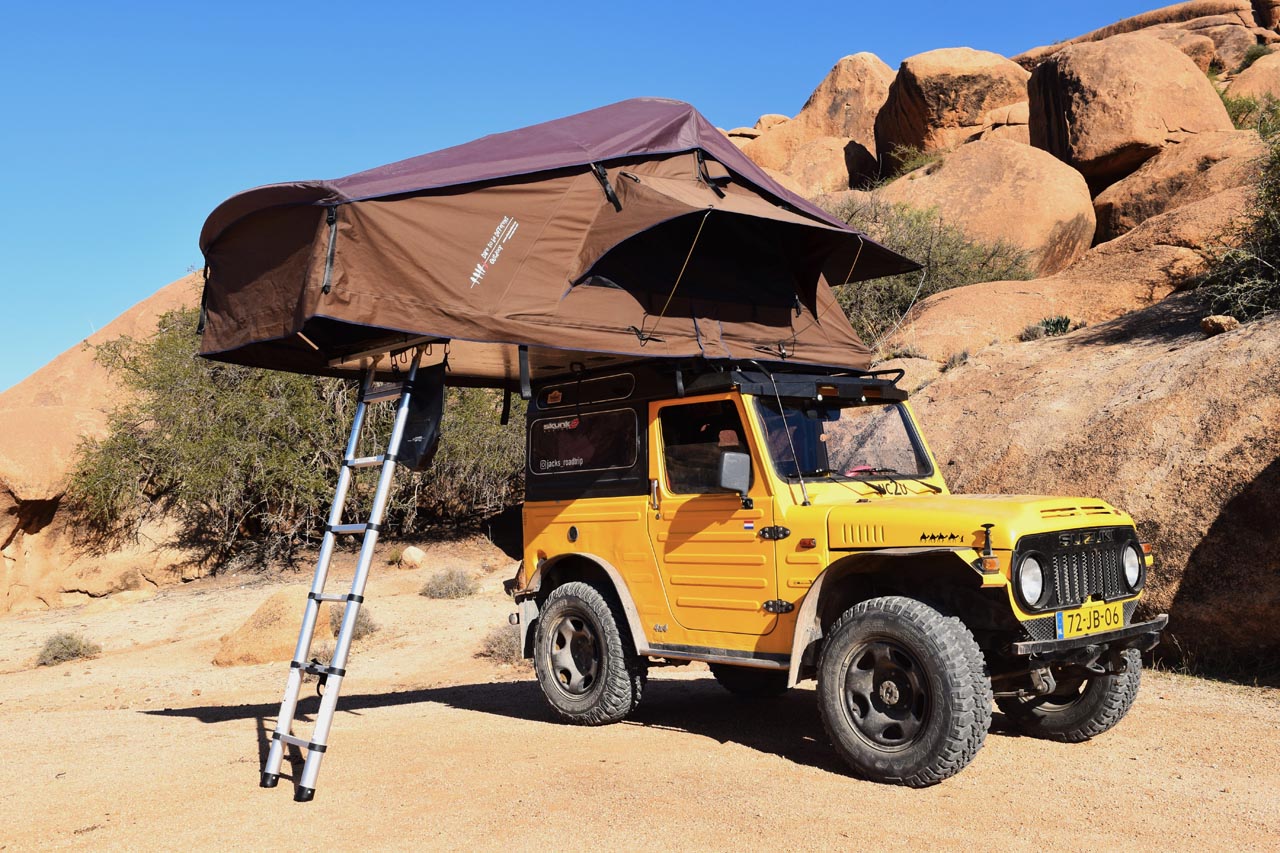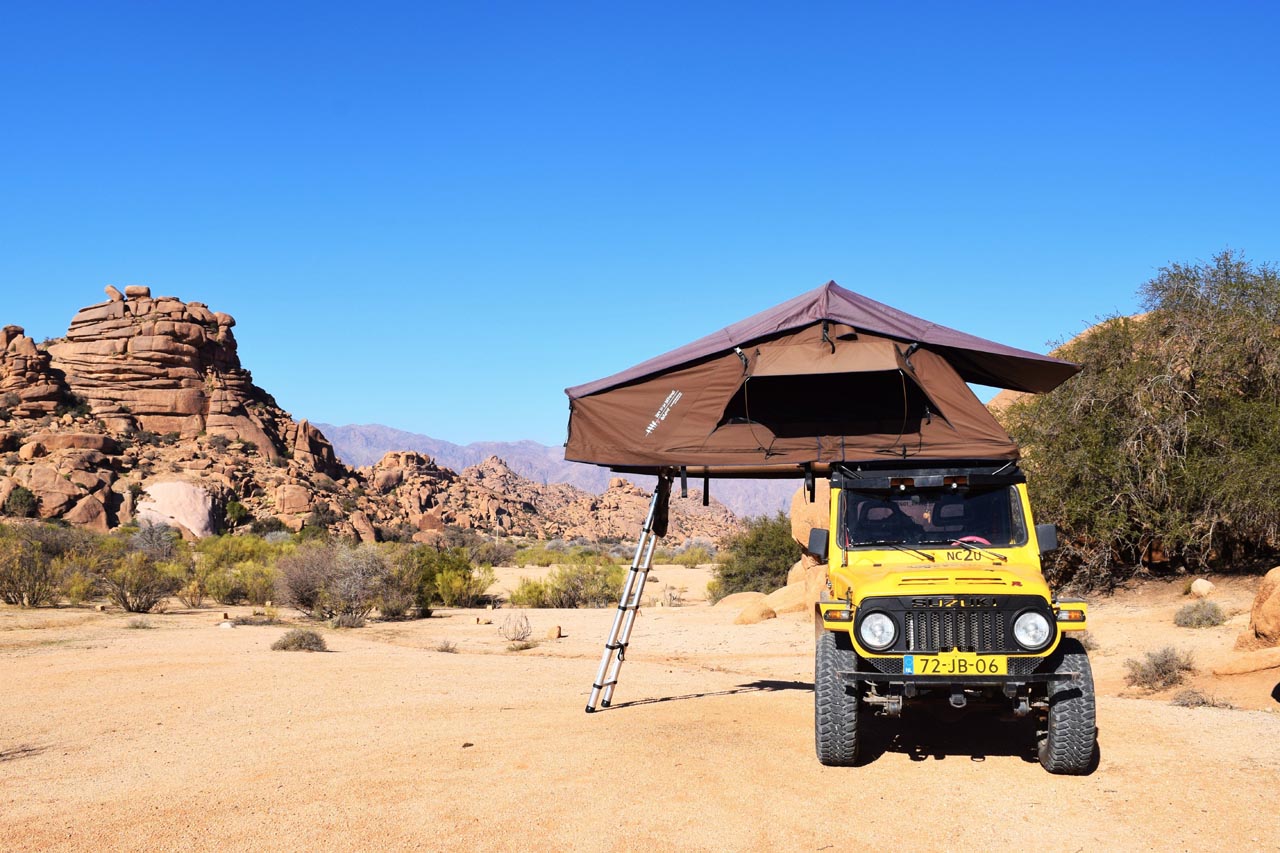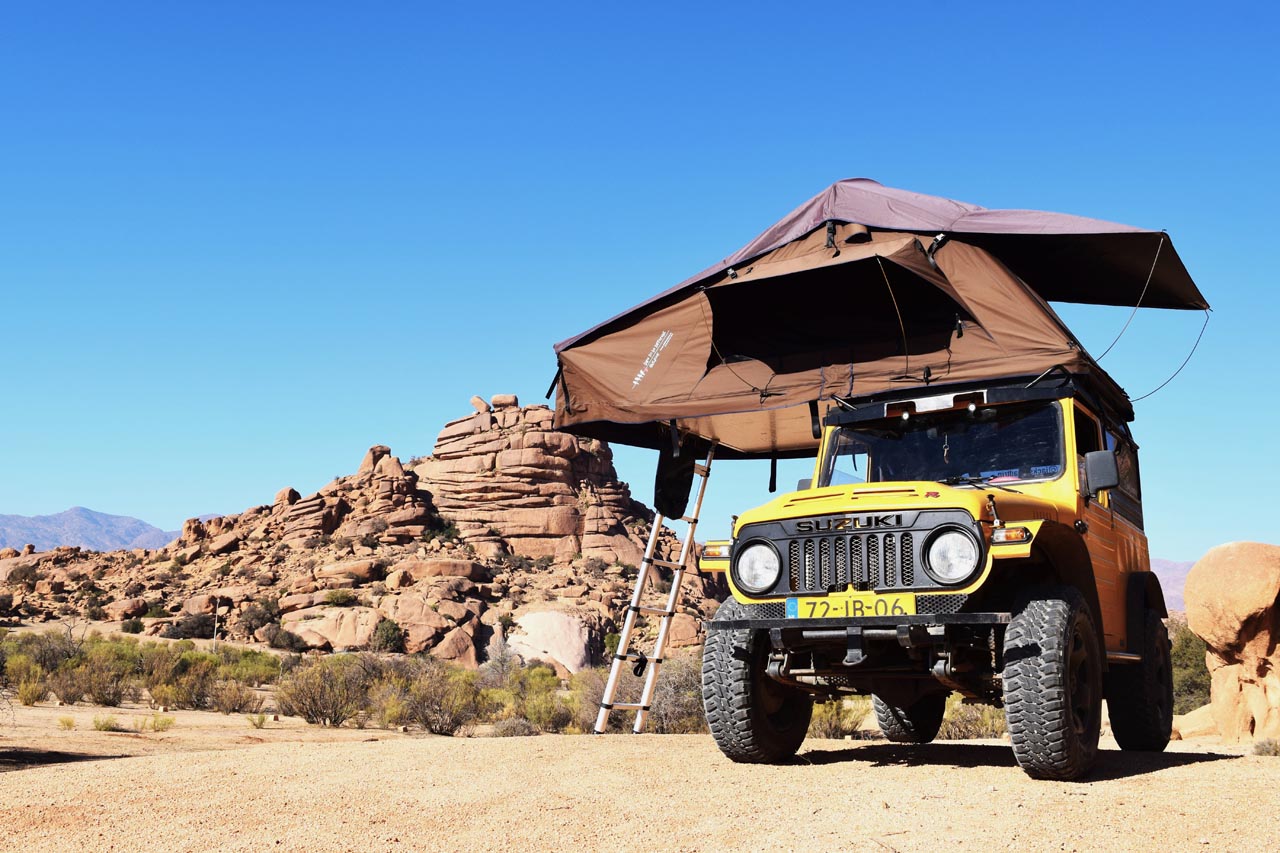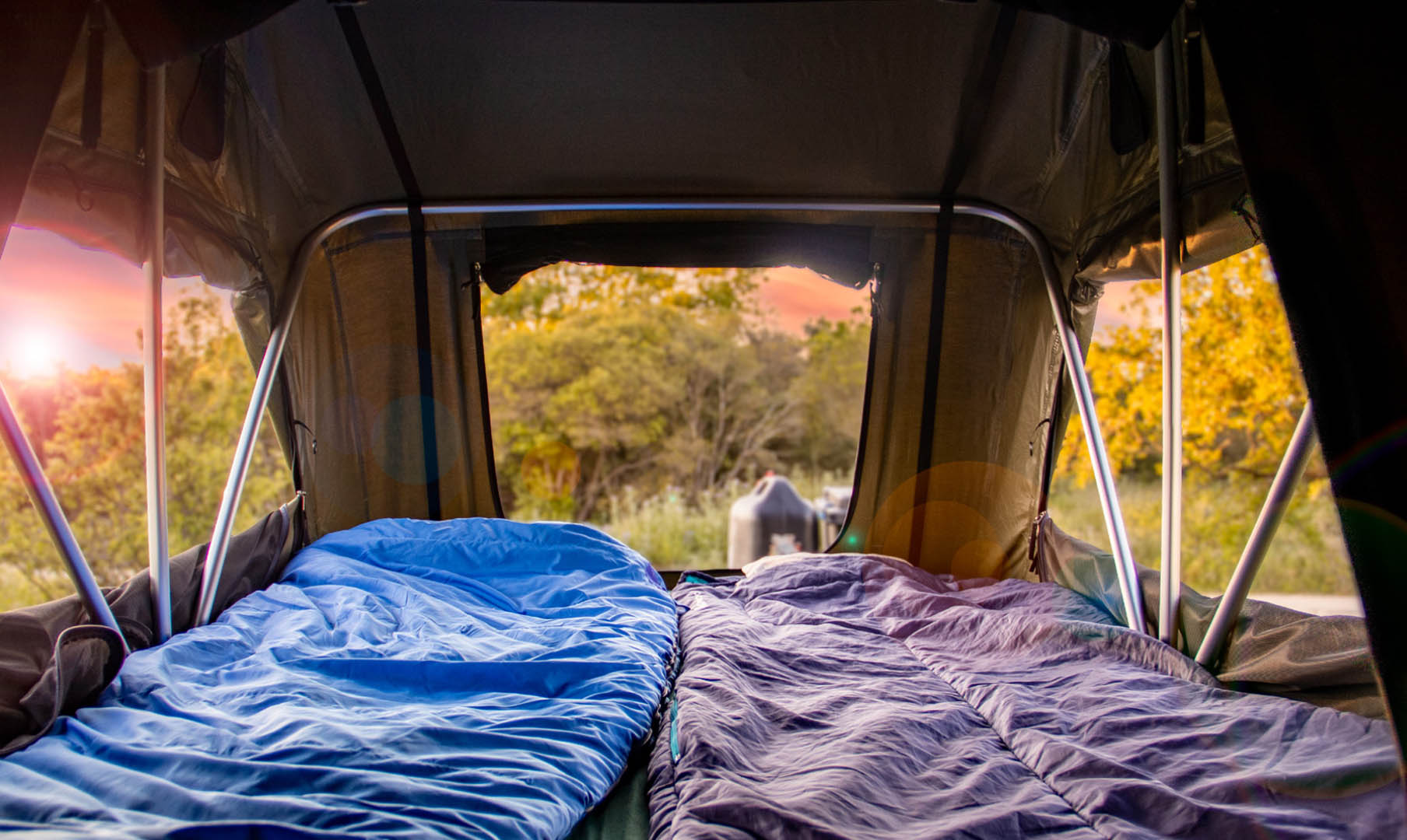 140 L
Short description: If you like space, our 140L is just right for you. The 140L rooftop tents are real little wonders. With its compact design, you wouldn't expect the tent to have a total length of 310cm when unfolded! And with a spacious mattress of 140cm by 240cm. And all this while the 140L is super simple to set up and take down. In just 10 minutes you can be enjoying a campfire with a drink. The 140L models have a covered entrance, so you can enter the rooftop tent protected from the elements.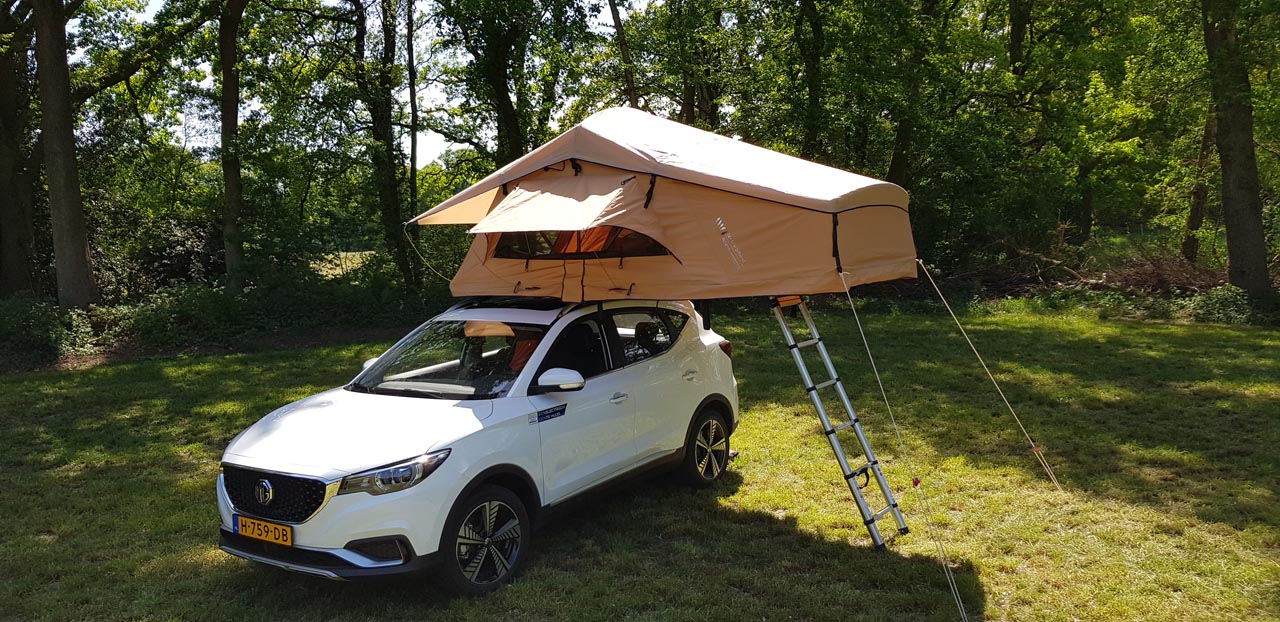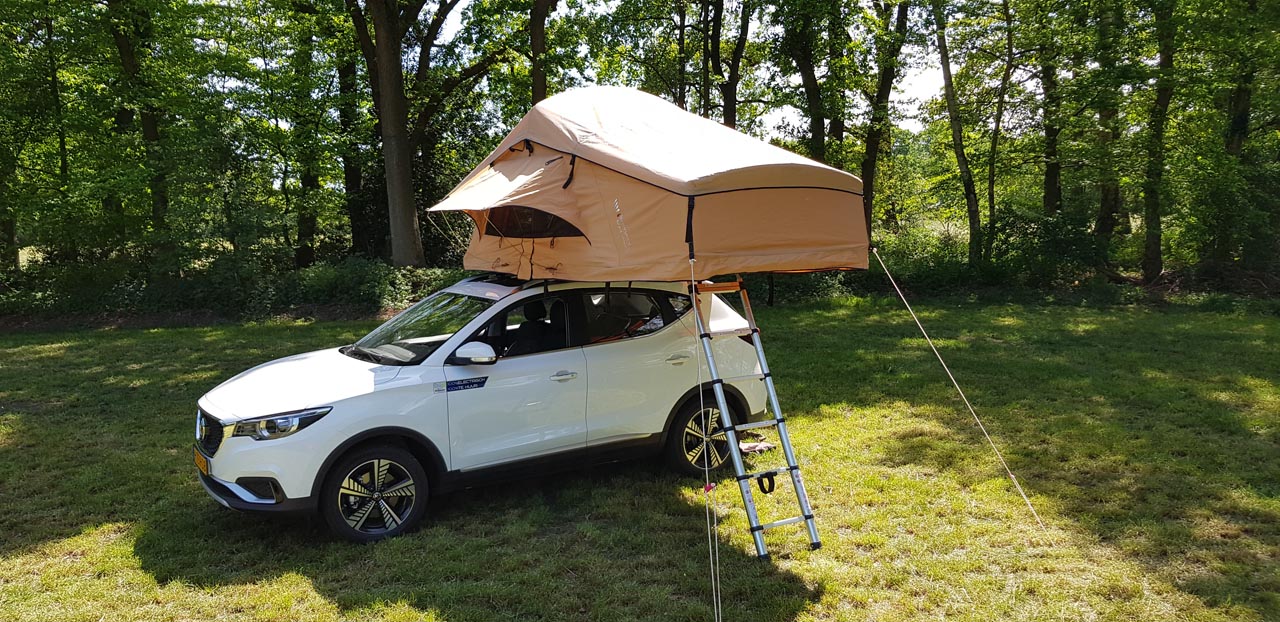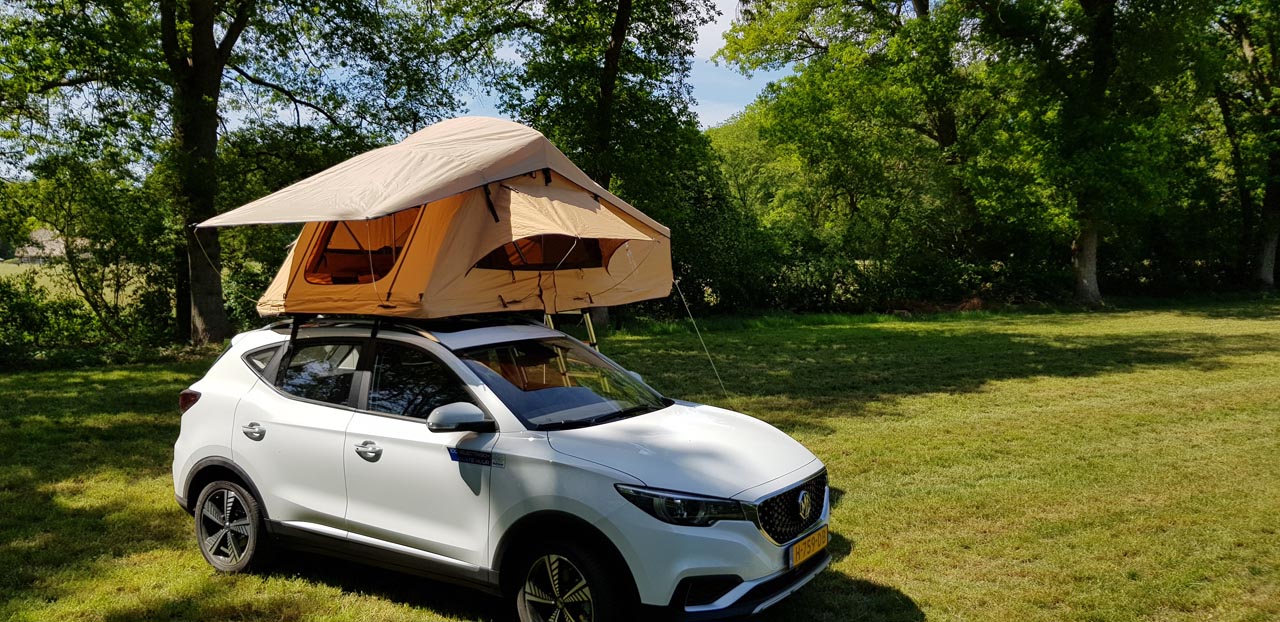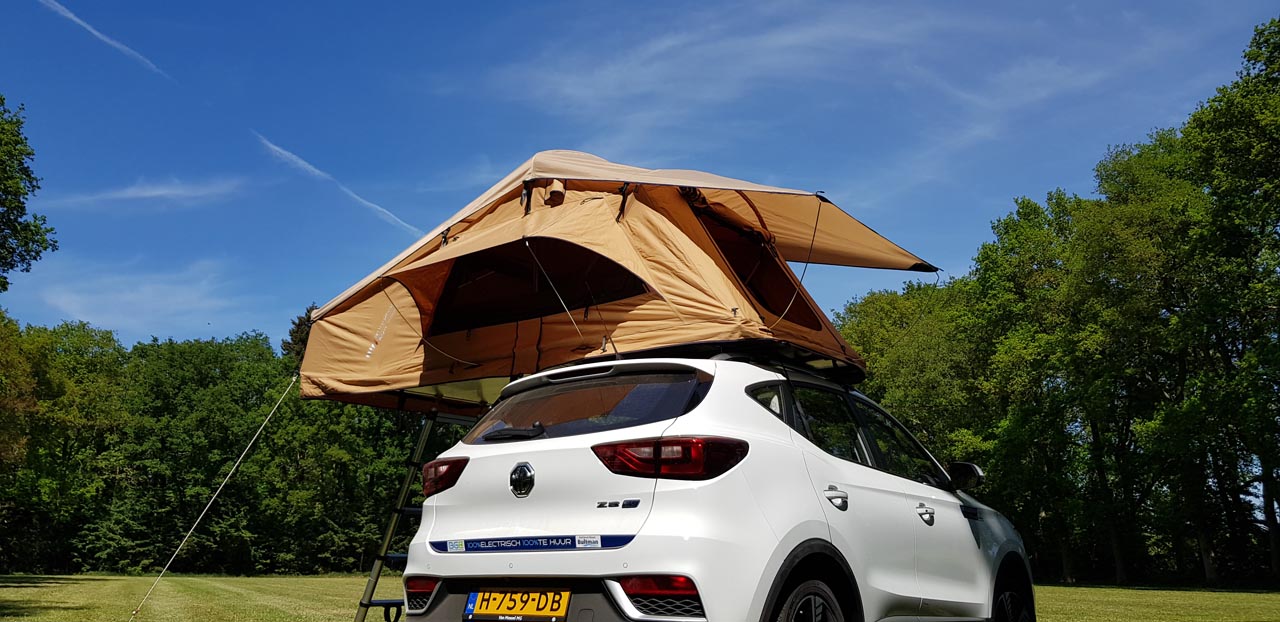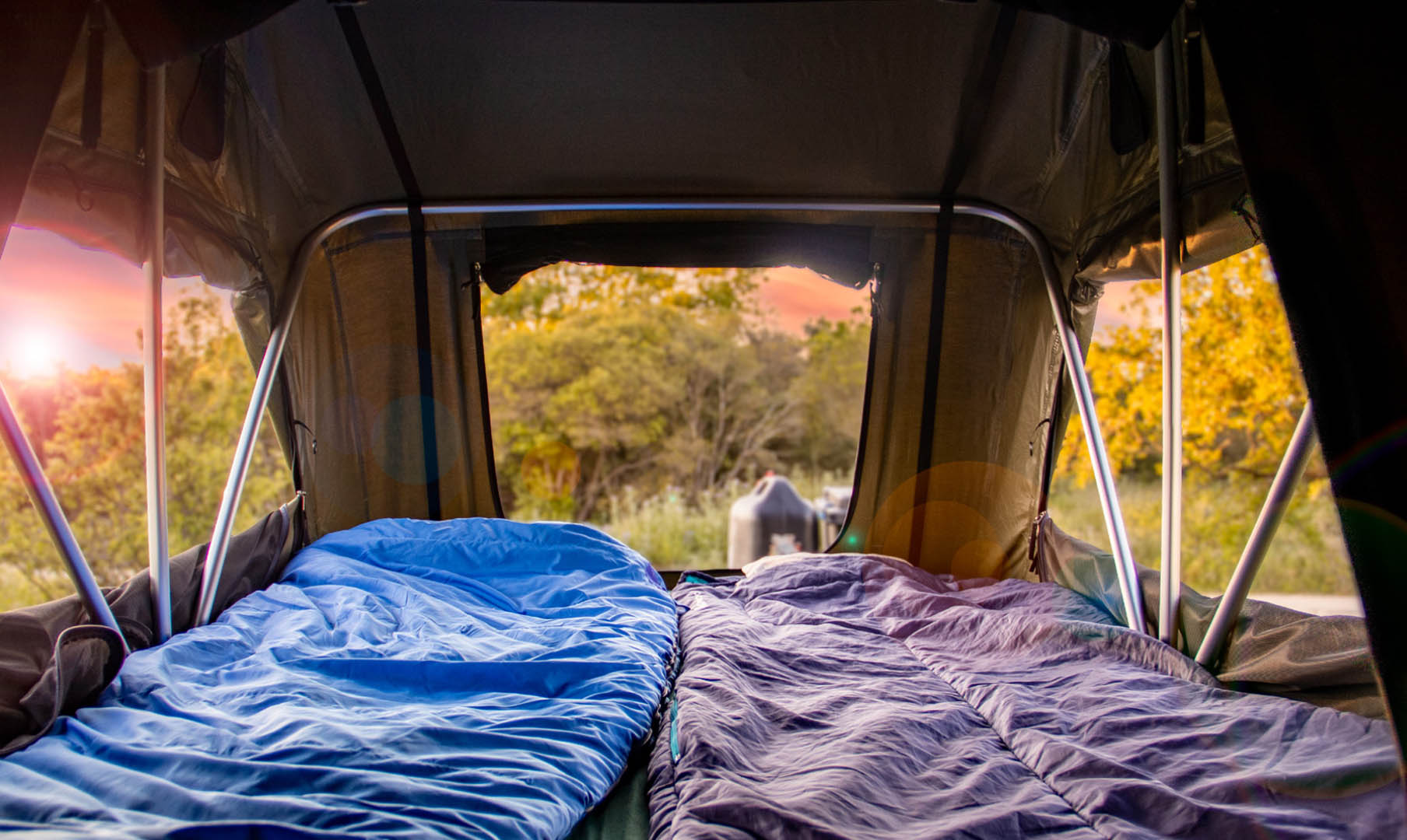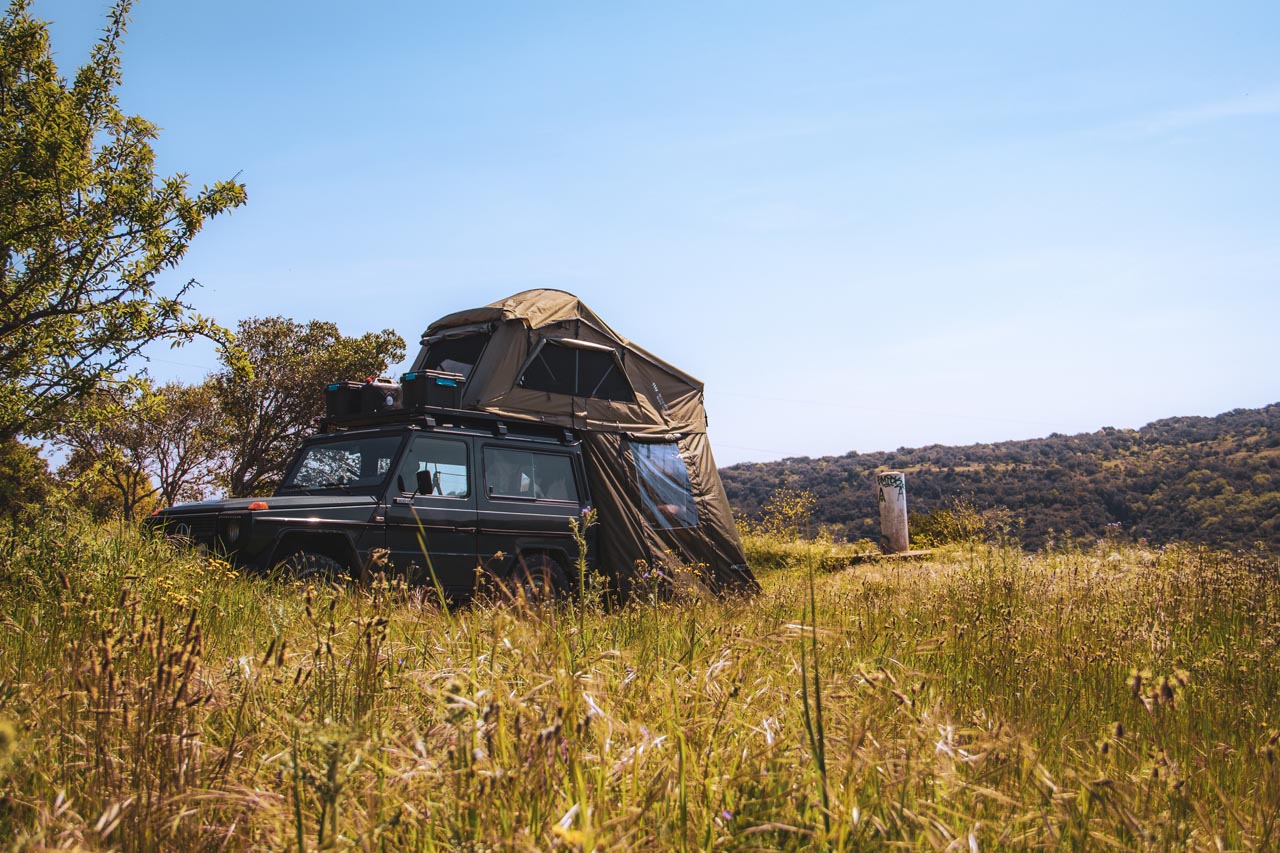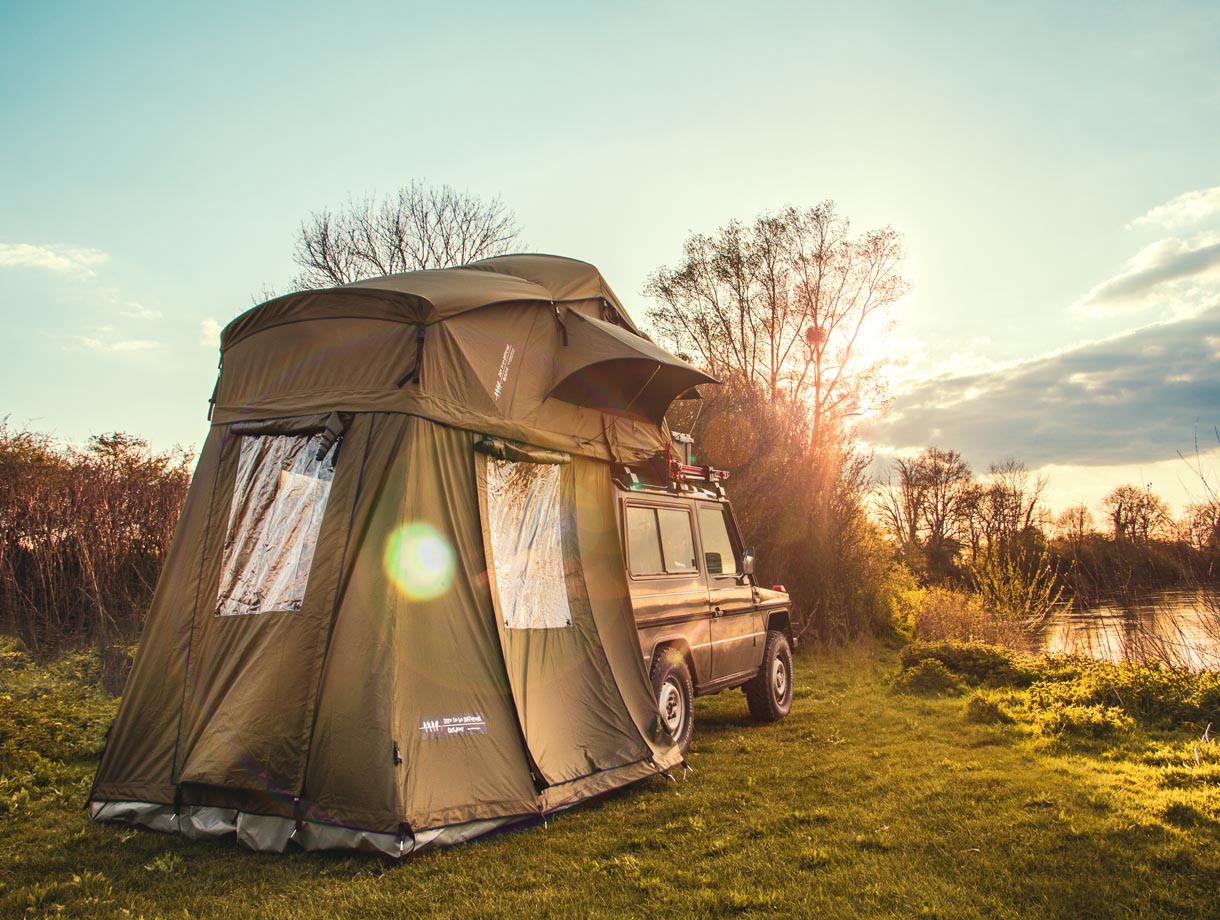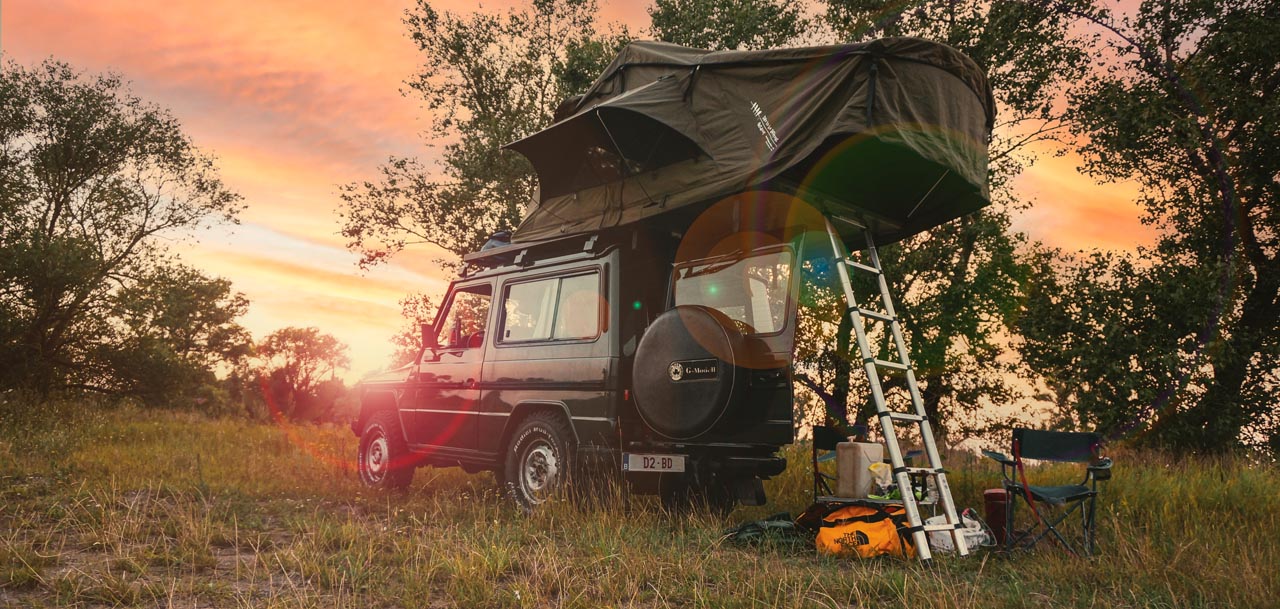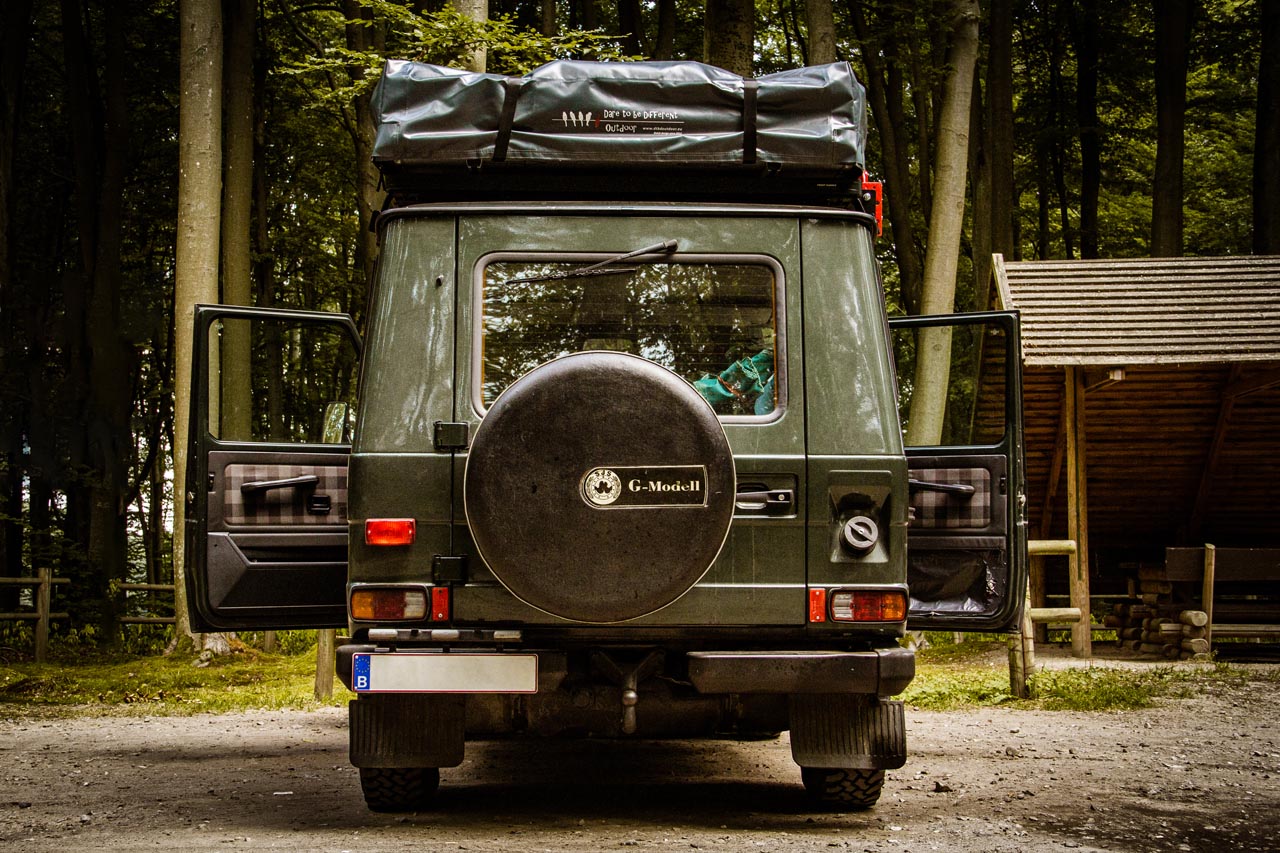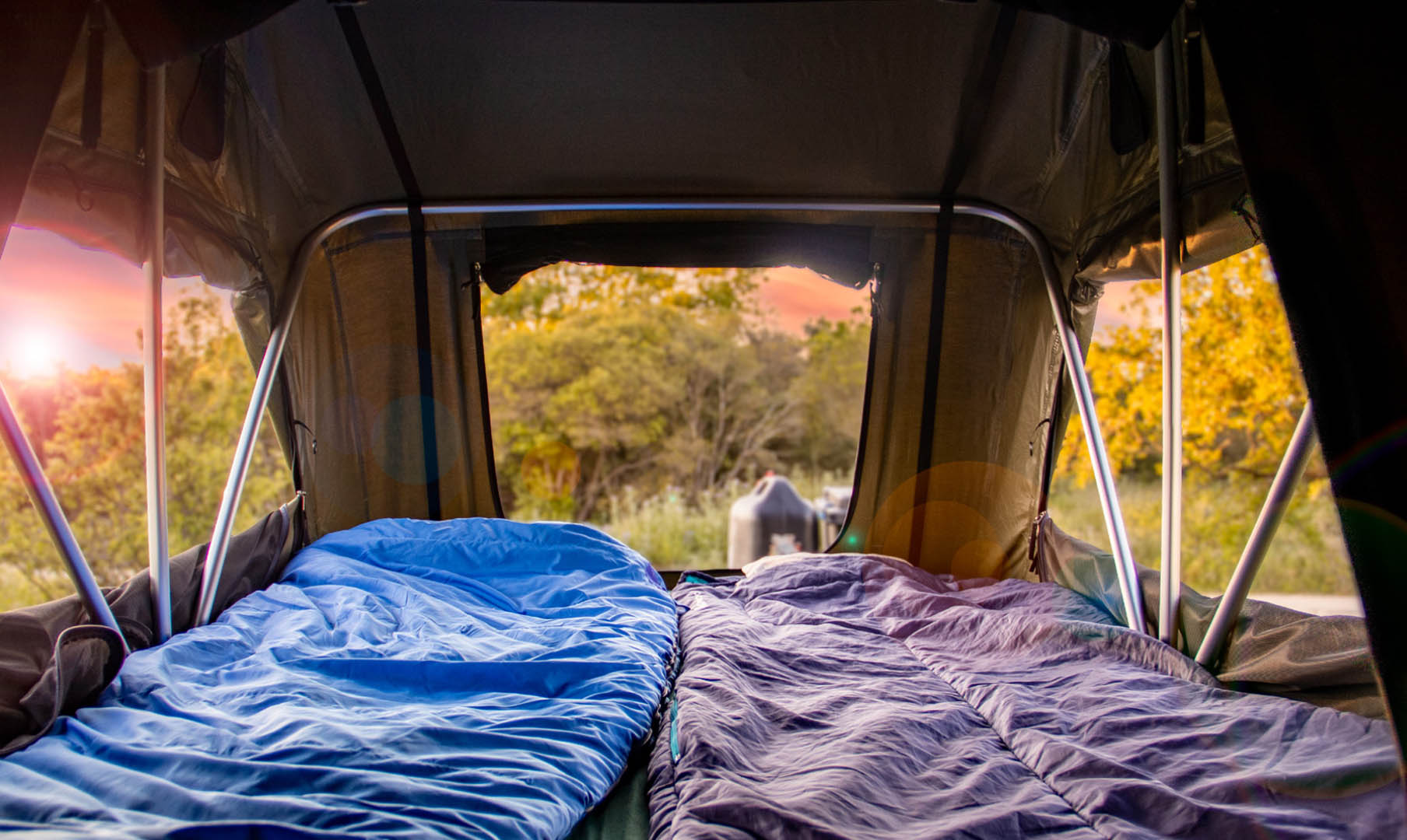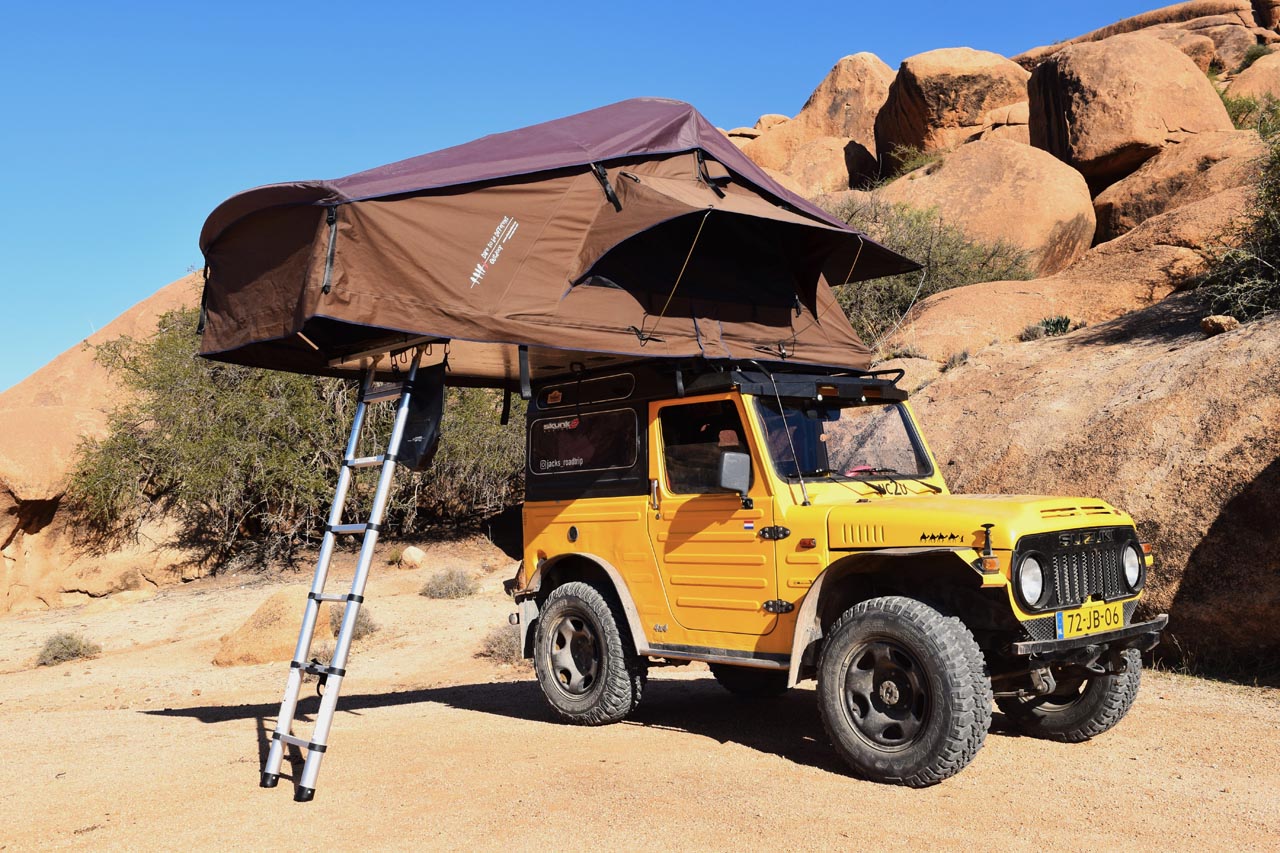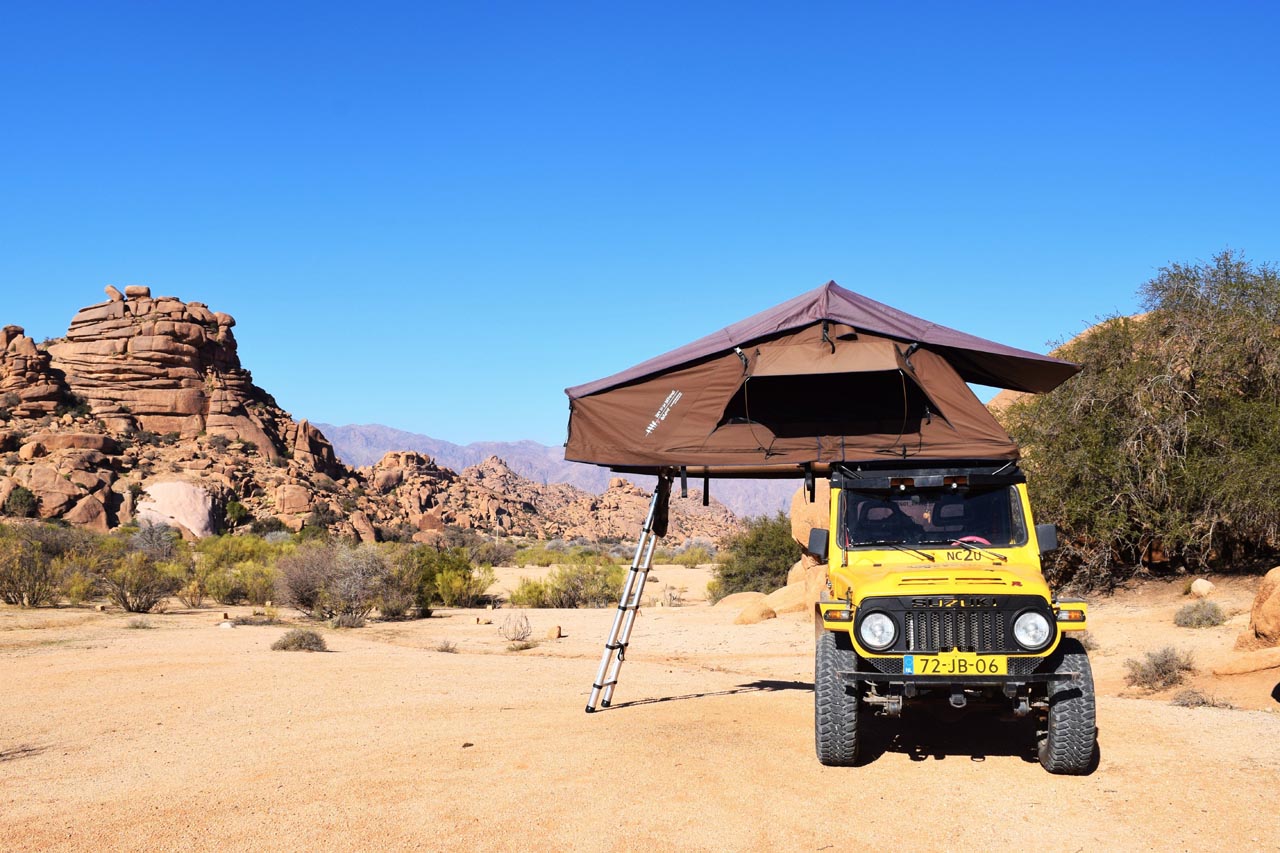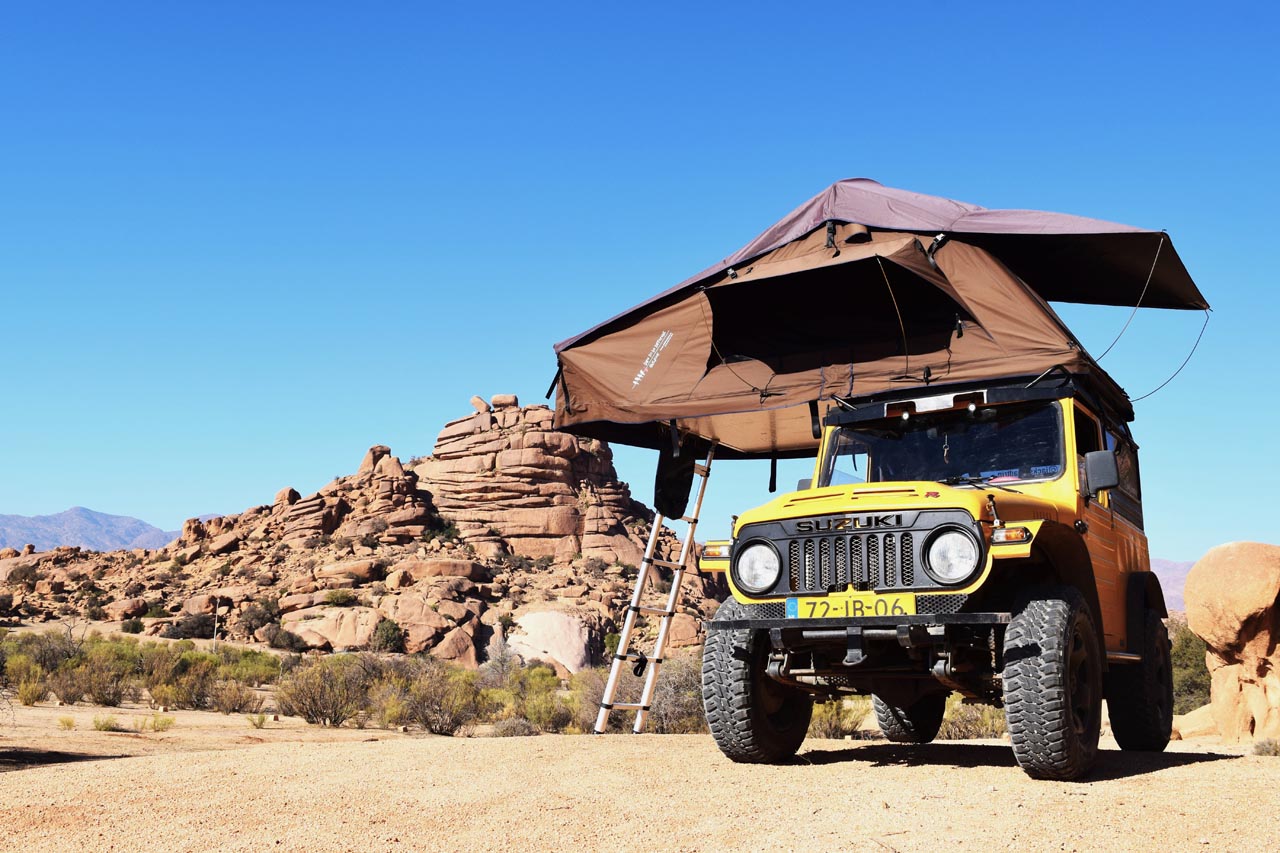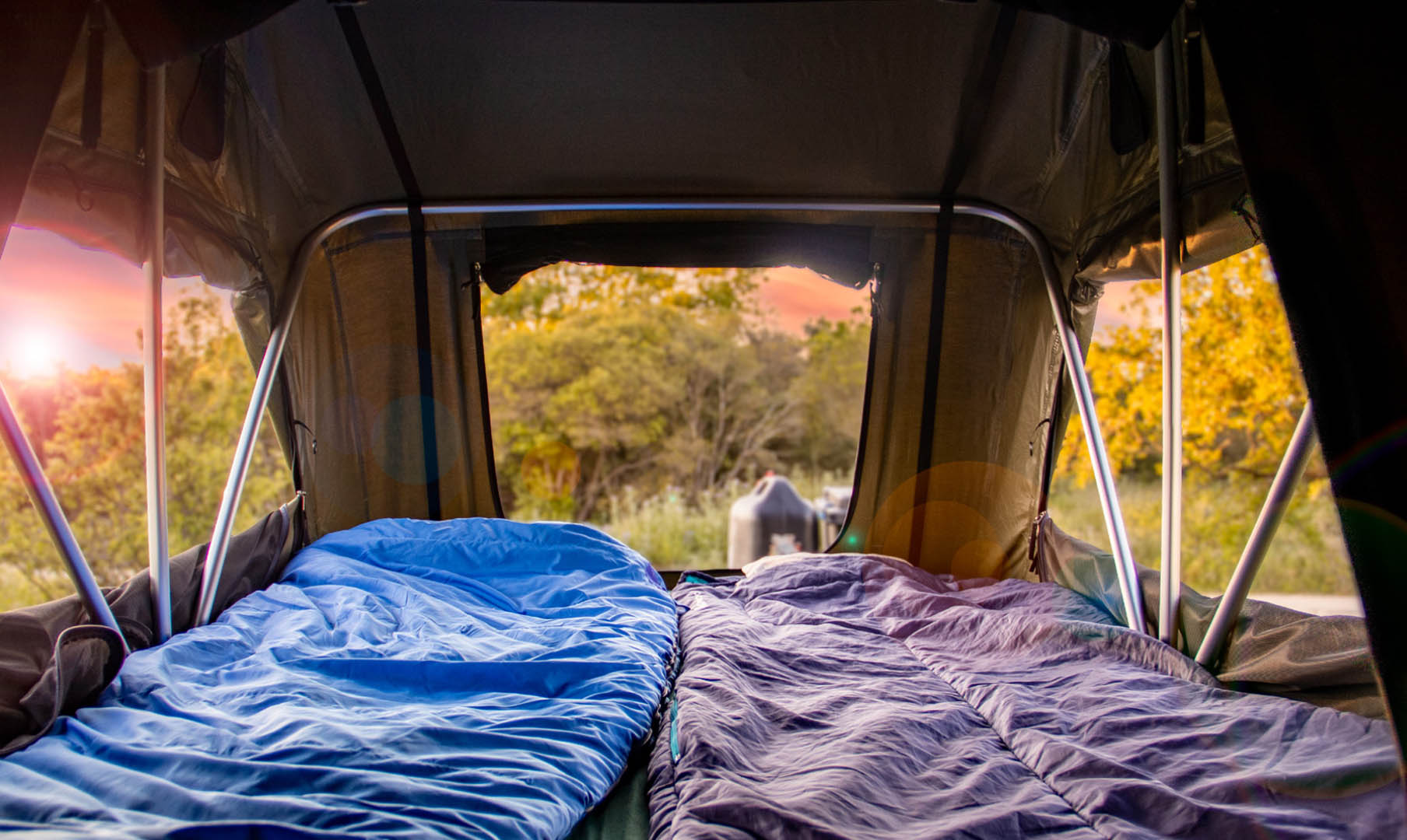 Specificaties
What is included?
Telescopic ladder 2.3m and 0.8 cm under mattress
Mosquito mesh
All openings are fitted with mosquito mesh
Dimensions closed
150x125x38 cm
Dimensions opened
310x143x126 cm
Mattress size
230x140x6 cm
Undermattress
0.8 cm Cozy anti-condensation undermattress
Warranty
Standard 2-year warranty, with registration 3 years
Always dry when entering
Thanks to its covered entrance, the 140L offers you a weatherproof entrance, so you always enter dry via the telescopic aluminium ladder.
Our all-rounder
The 140L is a true all-rounder, suitable for 99.9% of vehicles and designed for all types of weather. Thanks to the spacious windows and handy ventilation grilles at the top of the tent, it is more than suitable for hot days. And thanks to the insulating effect of the double roof, it is also perfect for chilly days.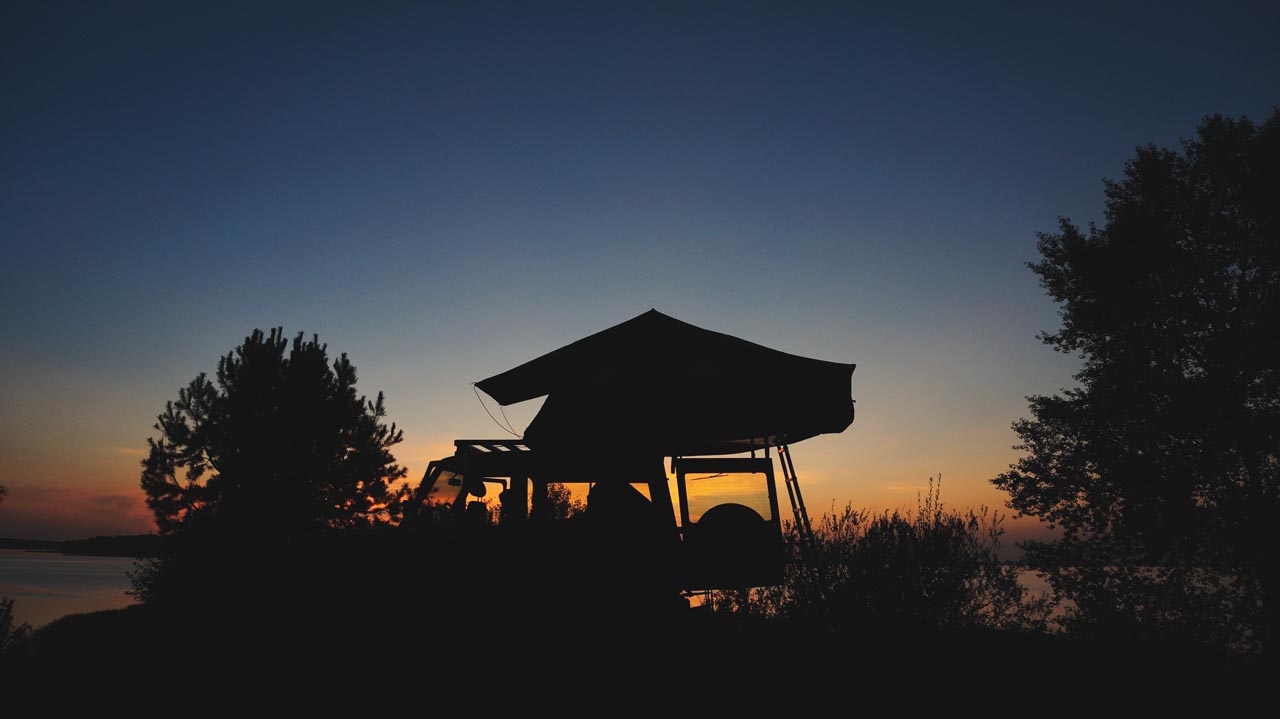 Assembly and disassembly in no time at all
Mounting a rooftop tent sometimes takes a bit of time, with our mounting systems that is tried and true. You simply mount our rooftop tents with two bolts that slide into a rail and via a mounting plate they clamp around the roof racks. Tighten the bolts and that's it!
The feel of a tree house
At the top of the rooftop tent, great views await with a real treehouse feel. You will find large windows on three sides, which can be opened and closed as desired via a zip system. In doing so, each opening is also equipped with mosquito netting. This ensures that no uninvited guests enter the rooftop tent.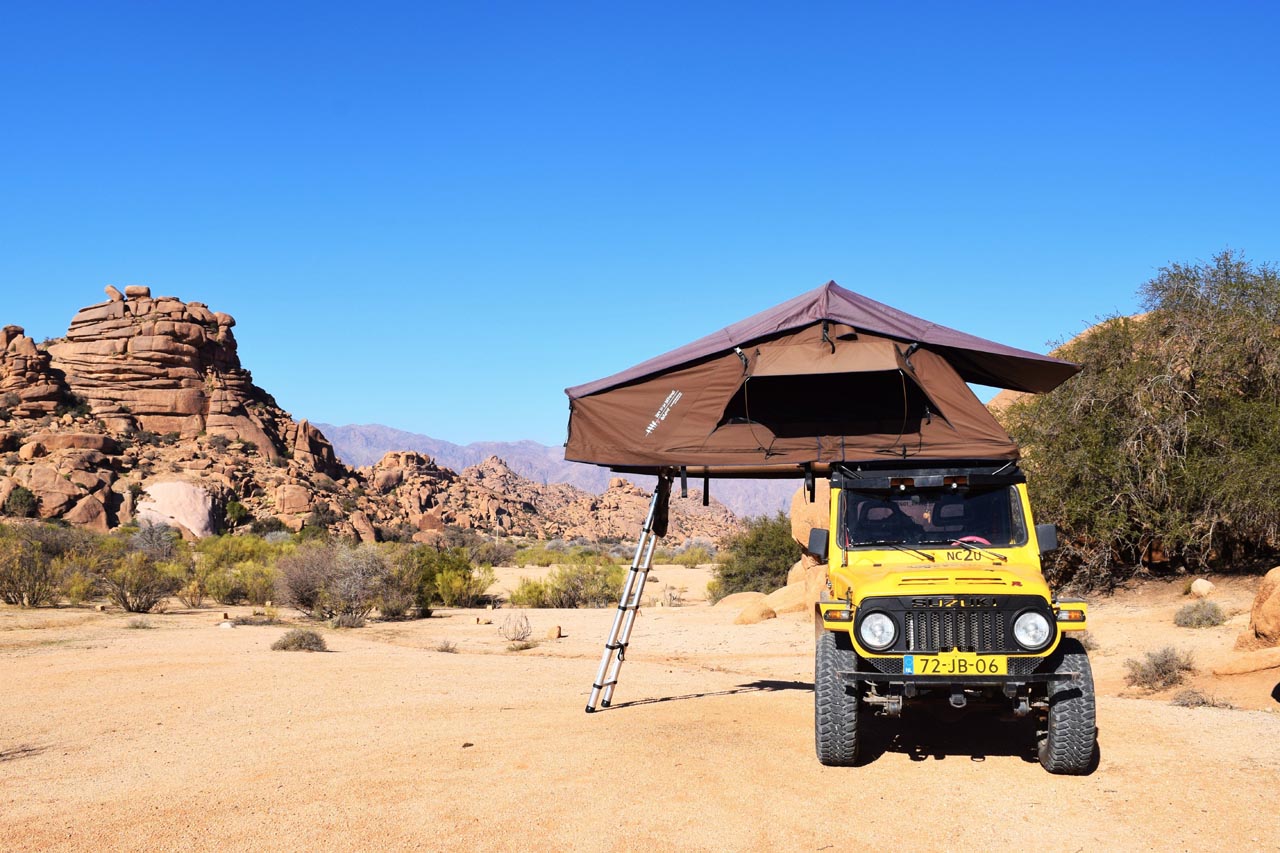 Low in weight, big in shape
Thanks to the 140L's symmetrical and compact design, you wouldn't expect this rooftop tent to be over 310cm long when unfolded! This gives more than enough living space in and under the rooftop tent. The length and covered entrance also make it possible to attach an annex room to the 140L, giving you an extra living room at the bottom of the rooftop tent.
Standard two-year warranty
The 140L comes with a standard 2-year warranty. If you like to travel carefree, it is possible to get an additional 1 year warranty with it. All you need to do is register your product. Just click here!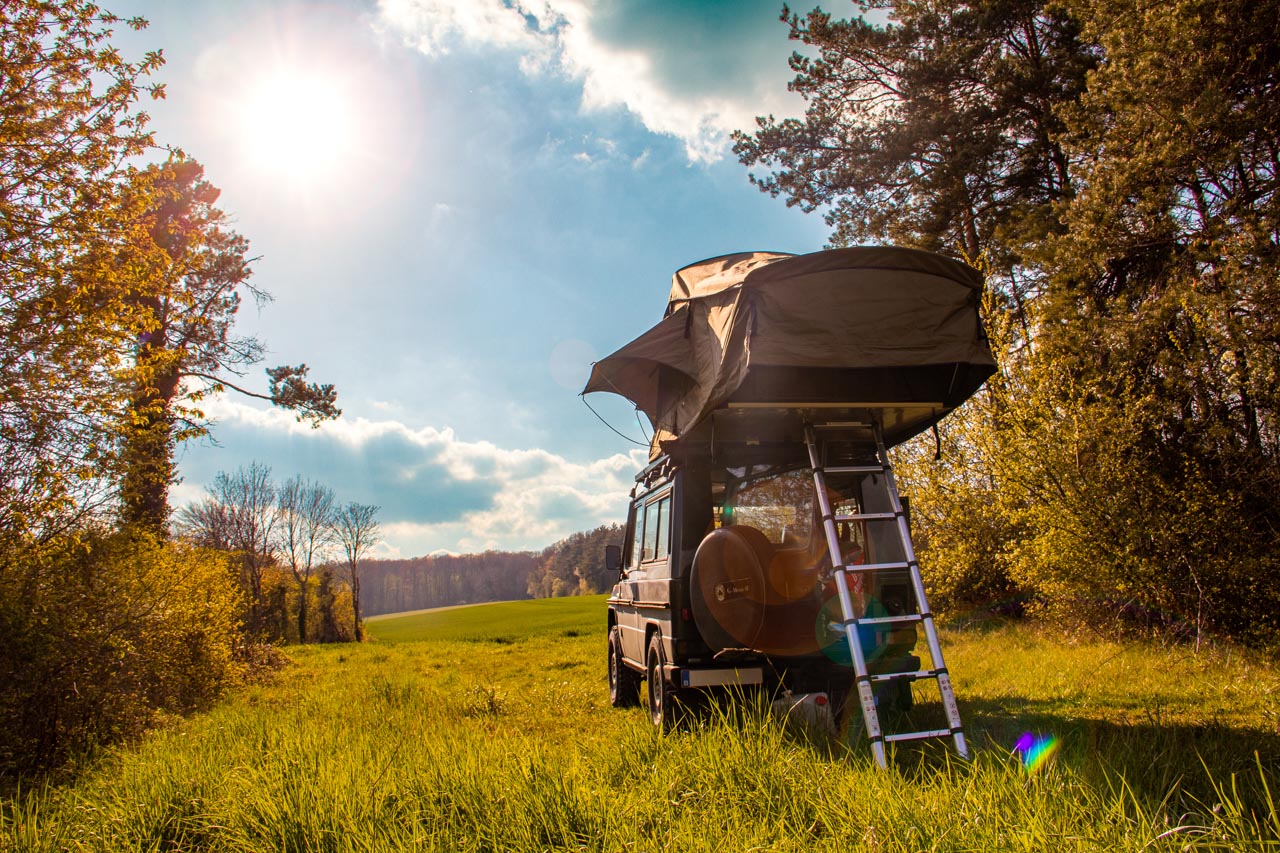 Create even more space
Thanks to the covered entrance, it is possible to create an extra living space with one of our annex rooms. This gives you an extra living space at the bottom of the rooftop tent within 10 minutes. Ideal for rainy days or to change clothes.
Details make the rooftop tent
To explore the outdoors, it is important to have good equipment, which is why we choose our materials carefully to ensure the highest quality. We also look carefully at the details, so all our rooftop tents are more robust by using stronger bolts, better materials and reinforcement in the bottom plates.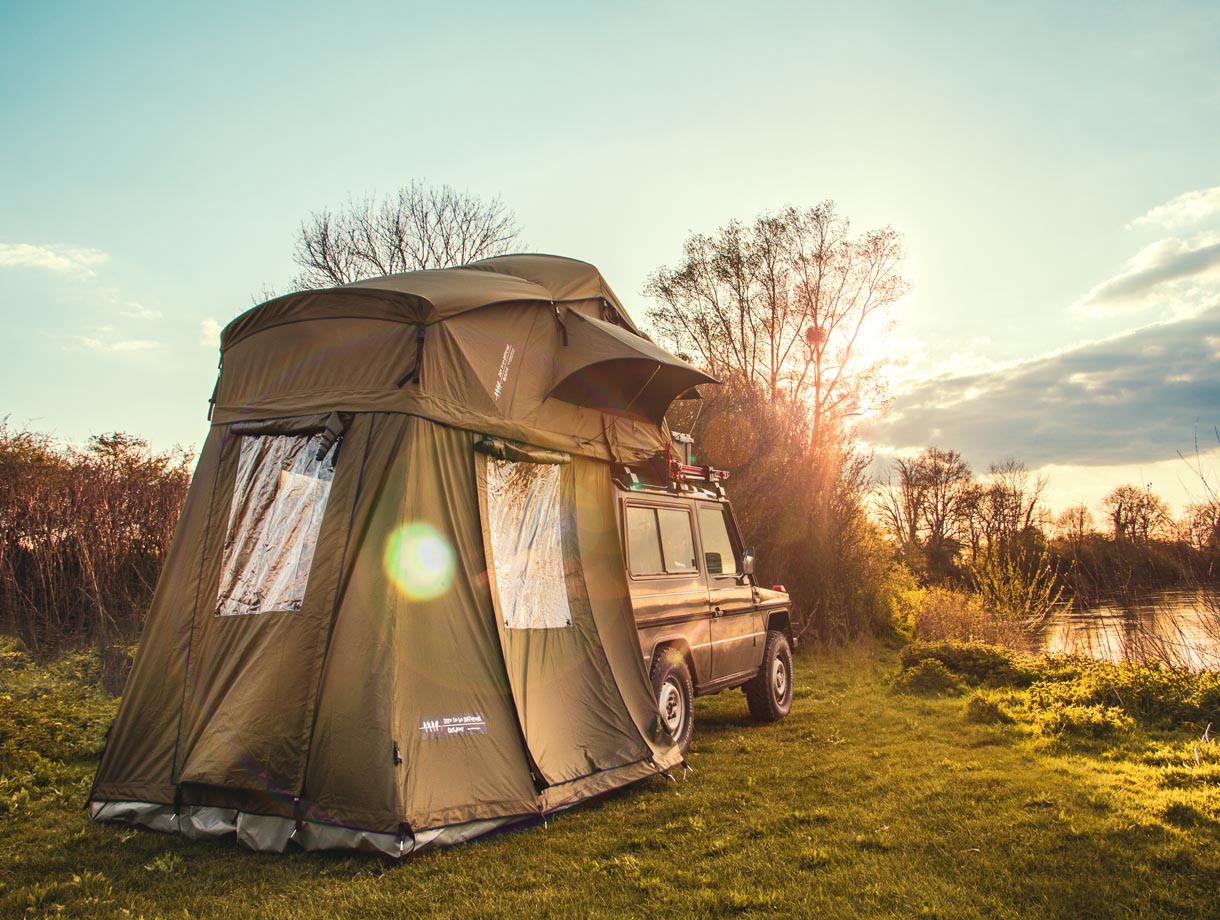 Specs
Tent fabric
300g canvas (35% cotton / 65% polyester) with PU coating, waterproof up to 2,500mm, ripstop and UV-resistant.
Flytop
420D 100% polyester Oxford with PU coating, waterproof up to 2,500mm, ripstop and UV-resistant
Transport cover
PVC (1200D-680g), seams high-frequency welded
Bottom plate
High-pressure bonded aluminium sandwich plate with additional reinforcements
Maintenance
Do not store wet, allow to dry within 48 hours
Storage
Always store the rooftop tent dry in a ventilated area
Review
The Dare to be Different 140L rooftop tent is really great!
This rooftop tent is really perfect! We can easily assemble it with two people and we have more than enough room to sleep. We have the rooftop tent with an annex room, which gives a lot of extra living space. Which is very nice during a longer holiday.
Accessoires:
To make your camping trip even more enjoyable, we have developed a number of accessories for the 140L
Sliding wall
Annex room 1.7m or 2m
Annex room extension
Luggage hammock
Cozy anti-condensation mattress 15mm
EZI Sky Clips
EZI Carryall
EZI Organizer
Aluminium telescopic ladder 2.6m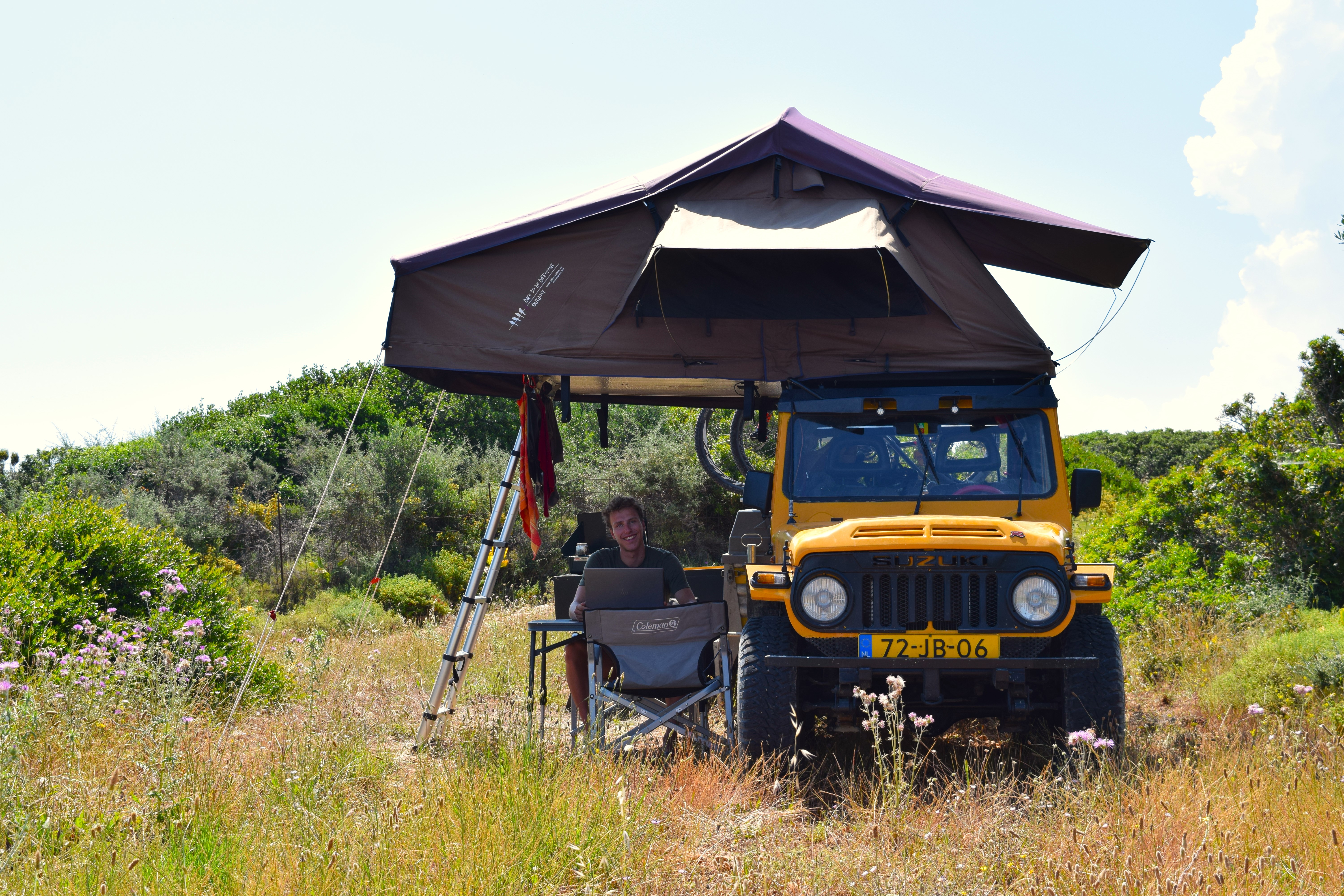 Download the manual
We are committed to providing you with an exceptional outdoor experience with our high-quality products. To ensure you have all the information you need, we've made it easy to access the manuals for our products directly from our website.