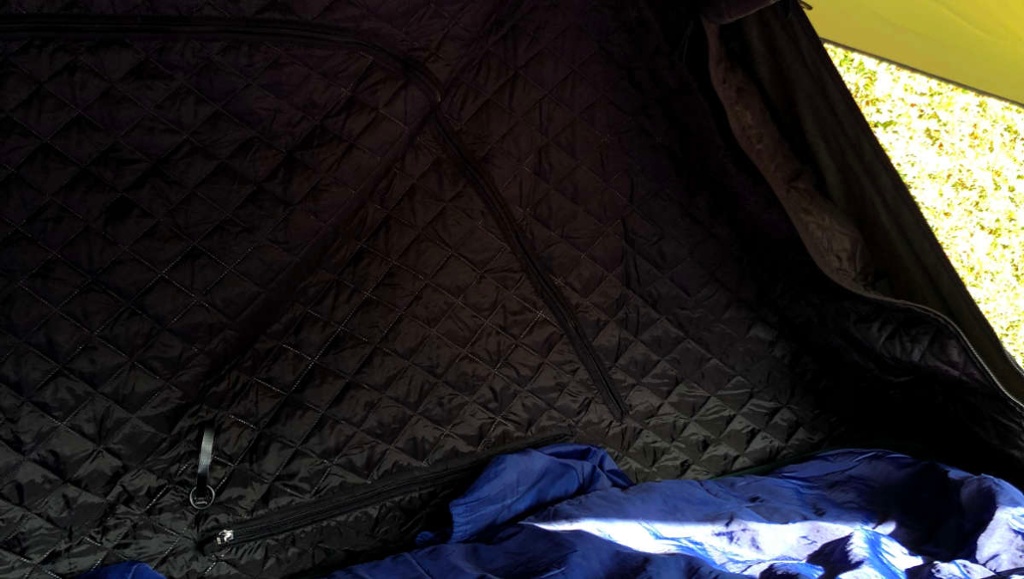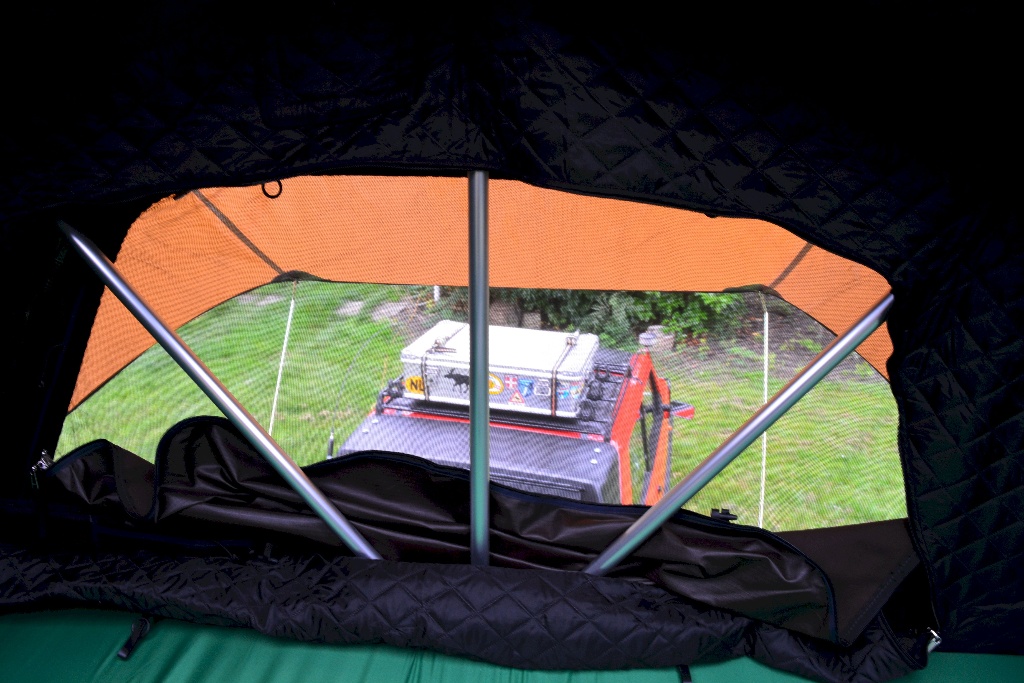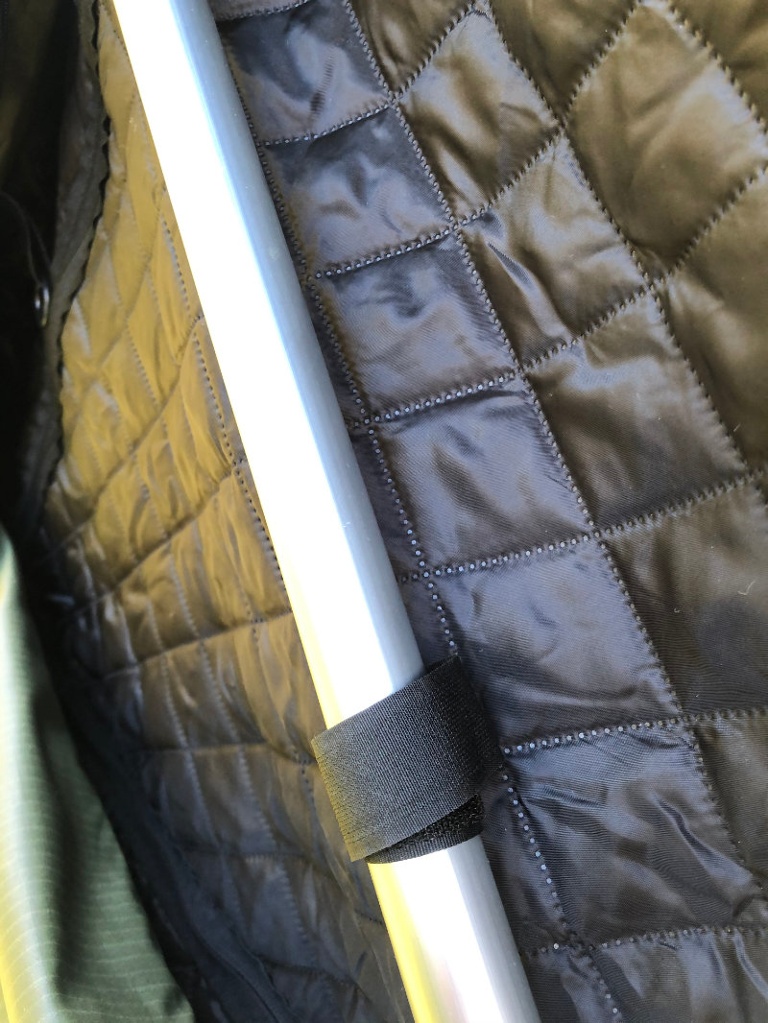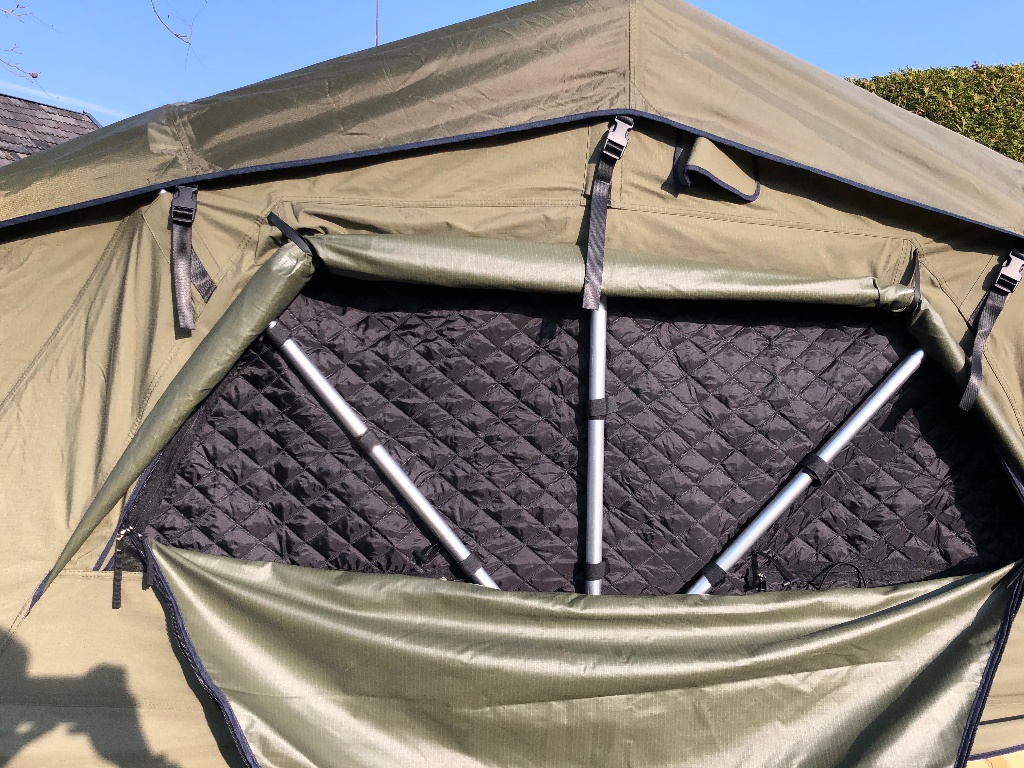 Ezi thermo inner tent
Short description: Winter camping is totally hip and, above all, great fun to do! But then you need to have the right materials. That is why we have developed the EZI Thermo inner tent. After pitching the rooftop tent, you hang the inner tent on the rooftop tent poles and in no time you have a cosy cave that keeps you warm in sub-zero temperatures.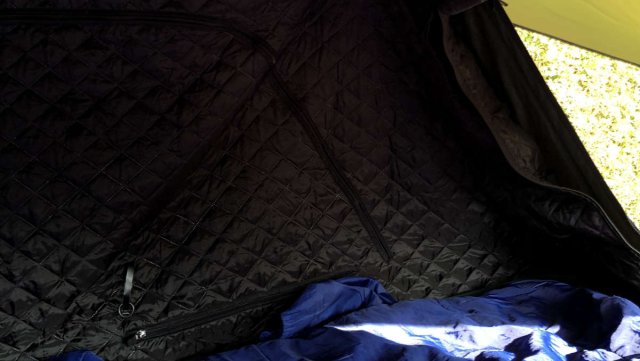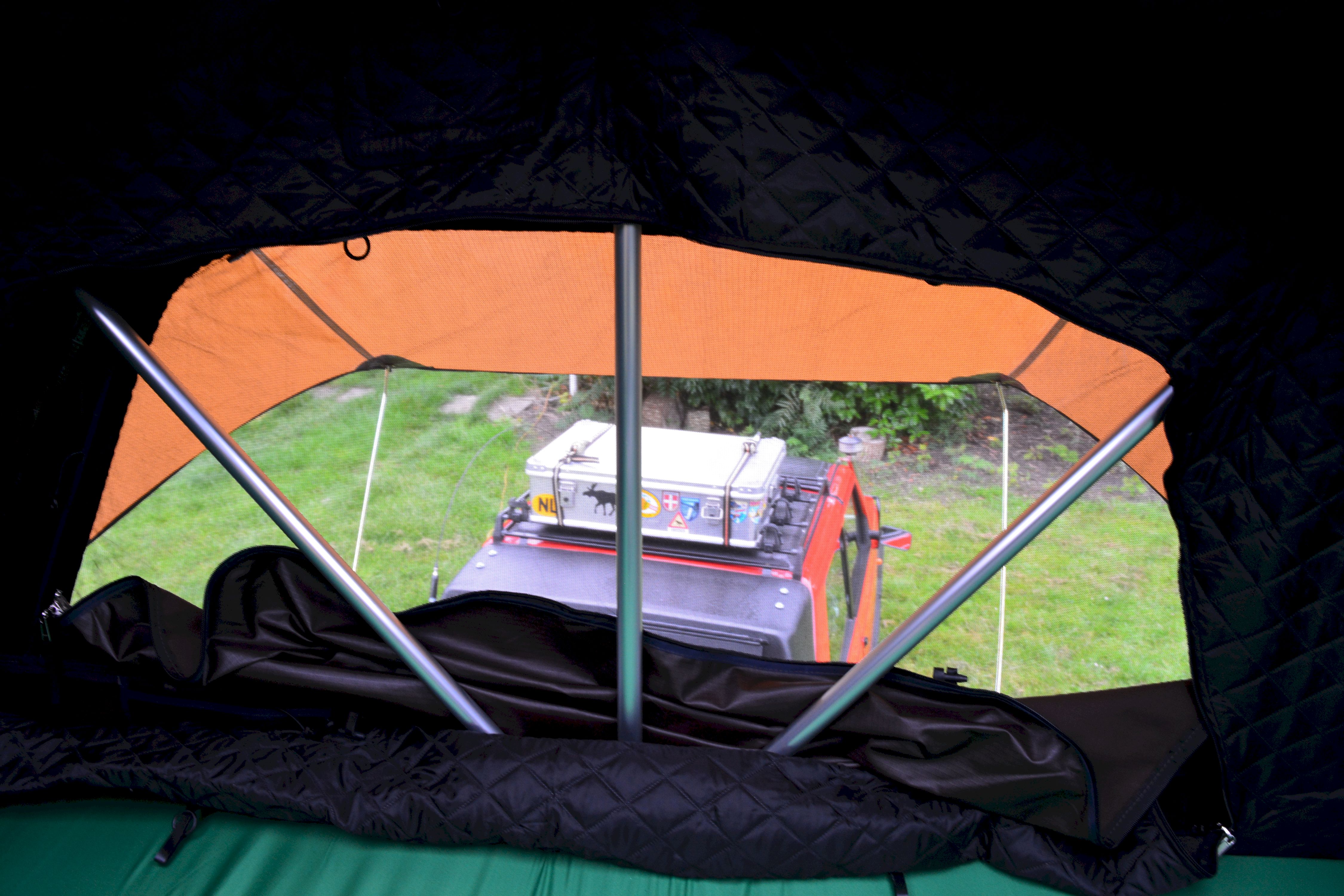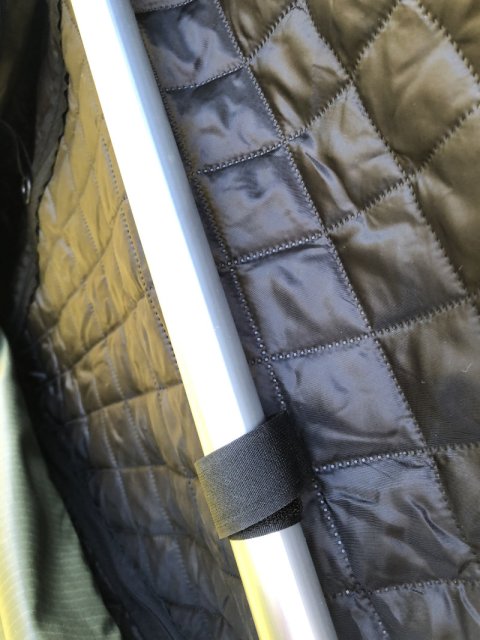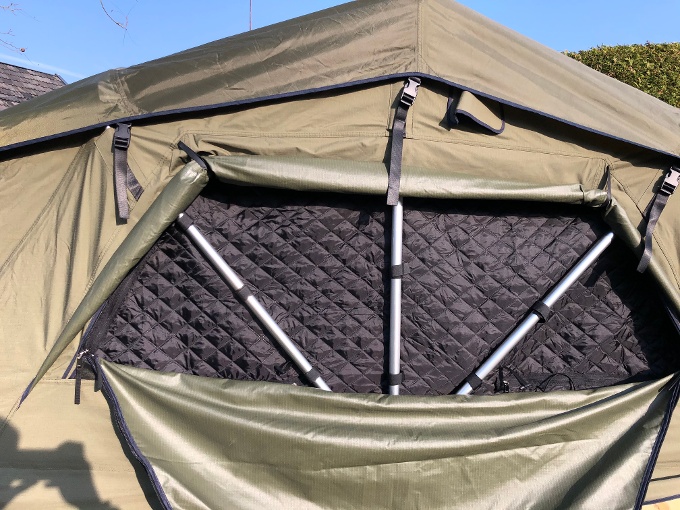 Specifications
Warranty
2-year warranty, with registration 3 years
More information
Highly insulating
The synthetic fibres and the warm cotton layer insulate the interior perfectly and heat can be retained for longer.
Prevents condensation
The interplay of the materials promotes good moisture exchange and the formation of condensation is contained, keeping your rooftop tent and inner tent breathable.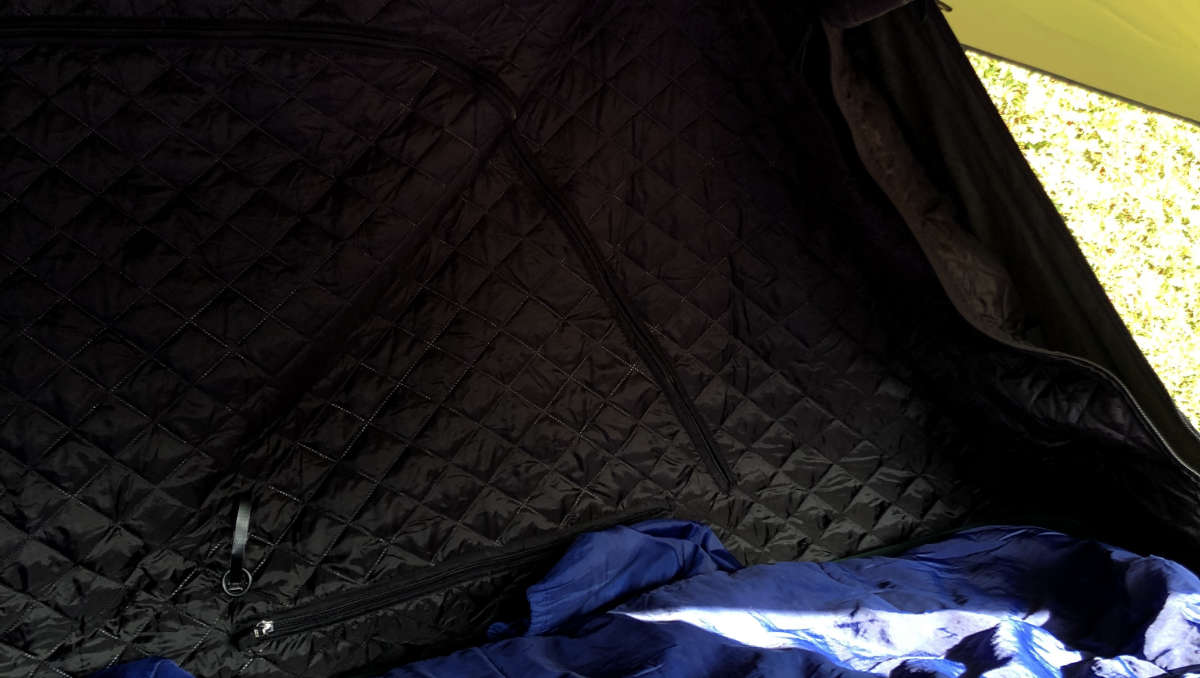 Experience 365 days of outdoor life
Now you have no more excuses and no need to camp in winter. There is nothing better than enjoying the snow from your rooftop tent. No adventure is too crazy!
Standard 2-year warranty
Our Thermo Inner Tent also comes with a two-year warranty as standard, by registering the inner tent here you get an extra 1 year. So you can definitely explore the outdoors without worries.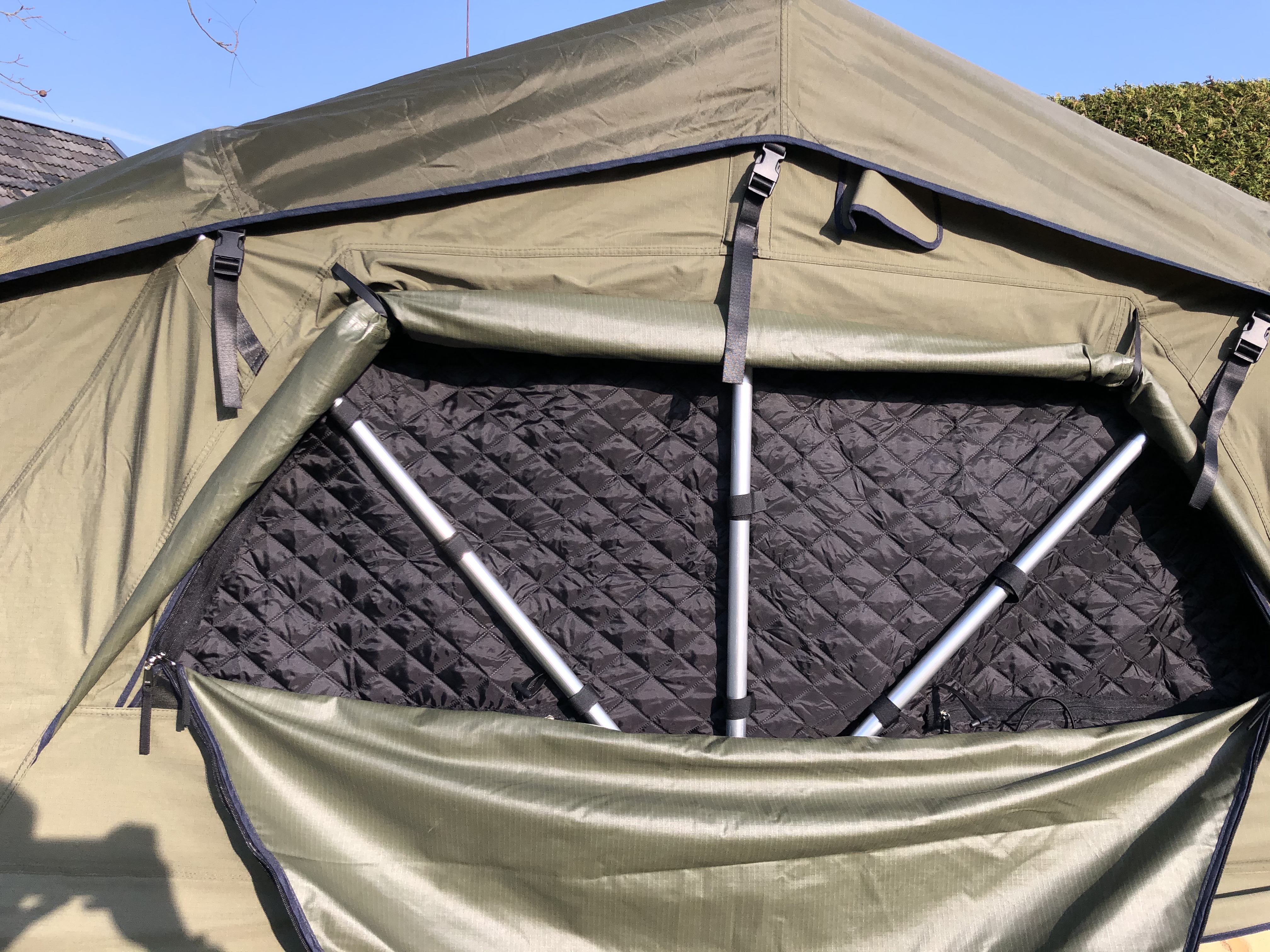 Your equipment deserves to last for years
Your gear creates memories that will last a lifetime. When you look at them or mount them, it evokes memories of magical moments and outdoor adventures. That is why we believe they are worth maintaining and repairing properly.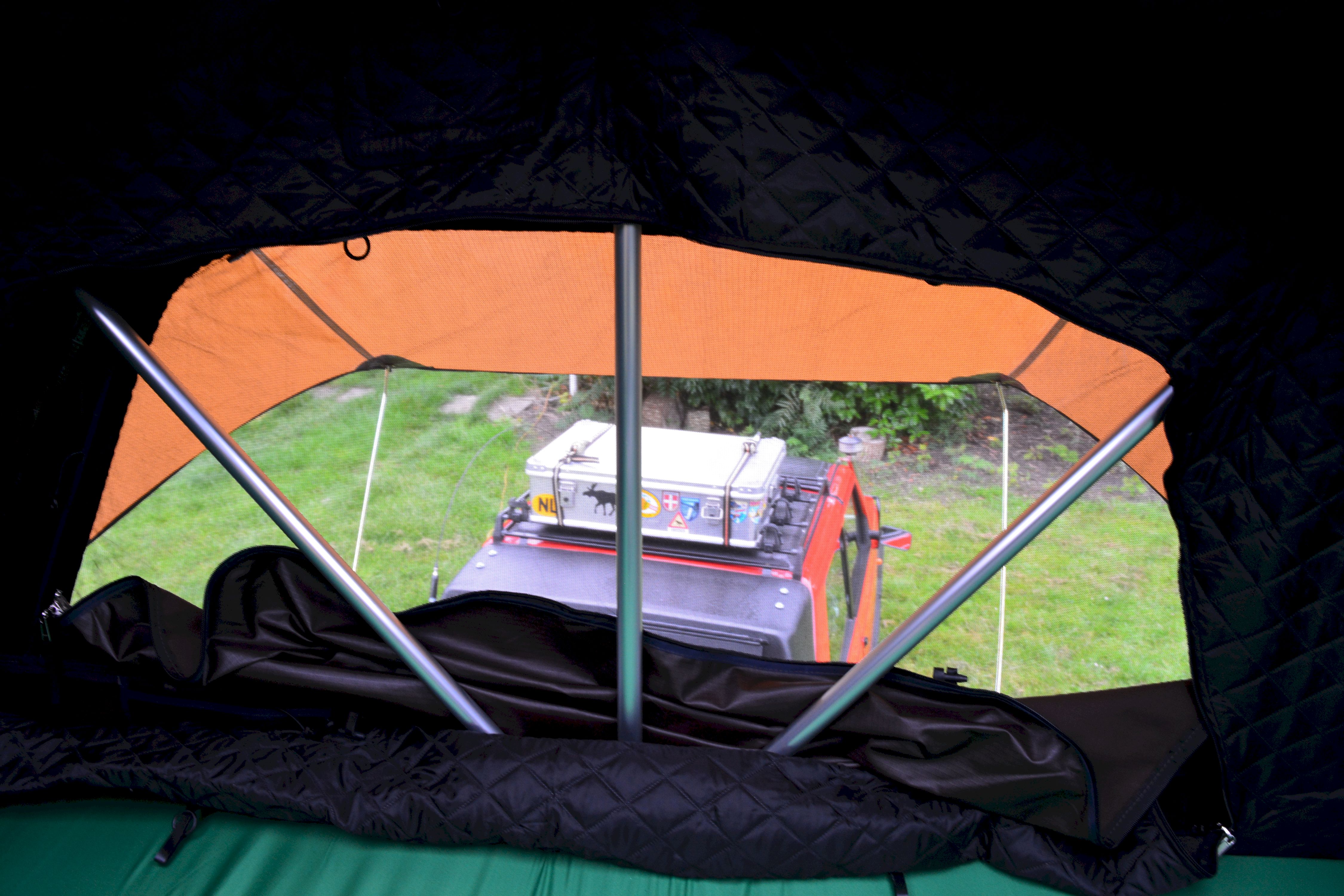 Available for the following rooftop tents:
The EZI iso inner tent is available and usable for the following rooftop tents:
Rooftop tent 140 model € 180.-
Rooftop tent 180 model € 205.-
Rooftop tent 220 model € 280.-
Reviews
The inner tent is really lovely!
We like to go winter camping and then the inner tent is really a godsend. We can easily attach the inner tent to the rooftop tent poles and it also prevents condensation.