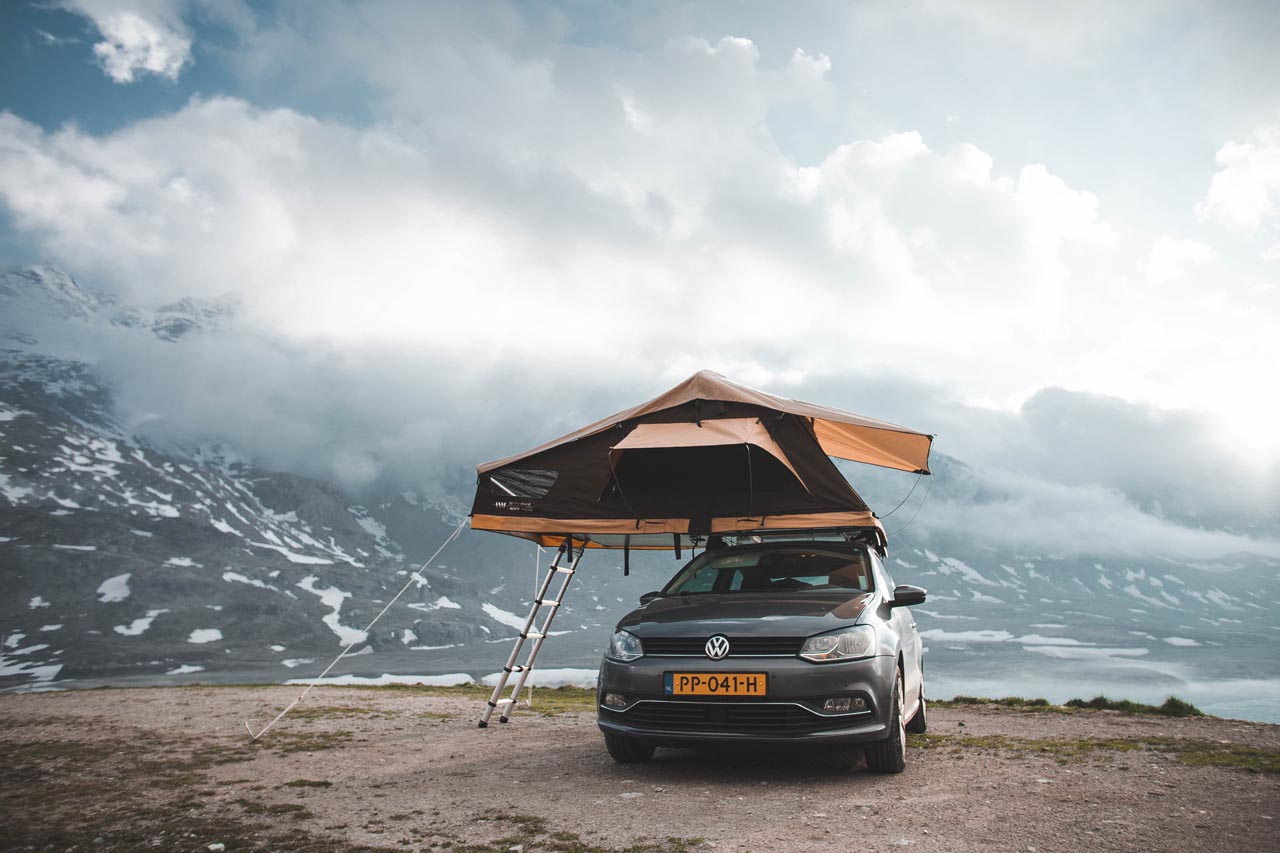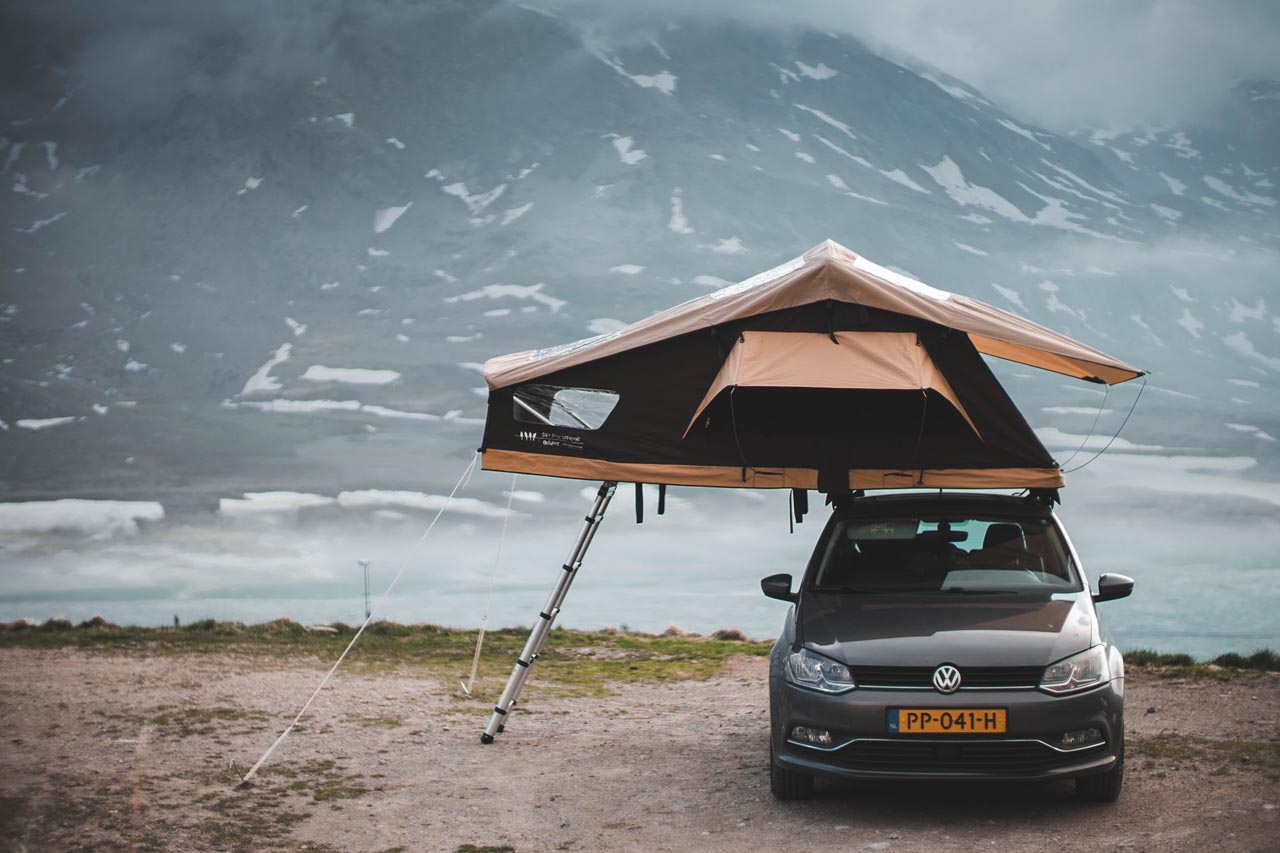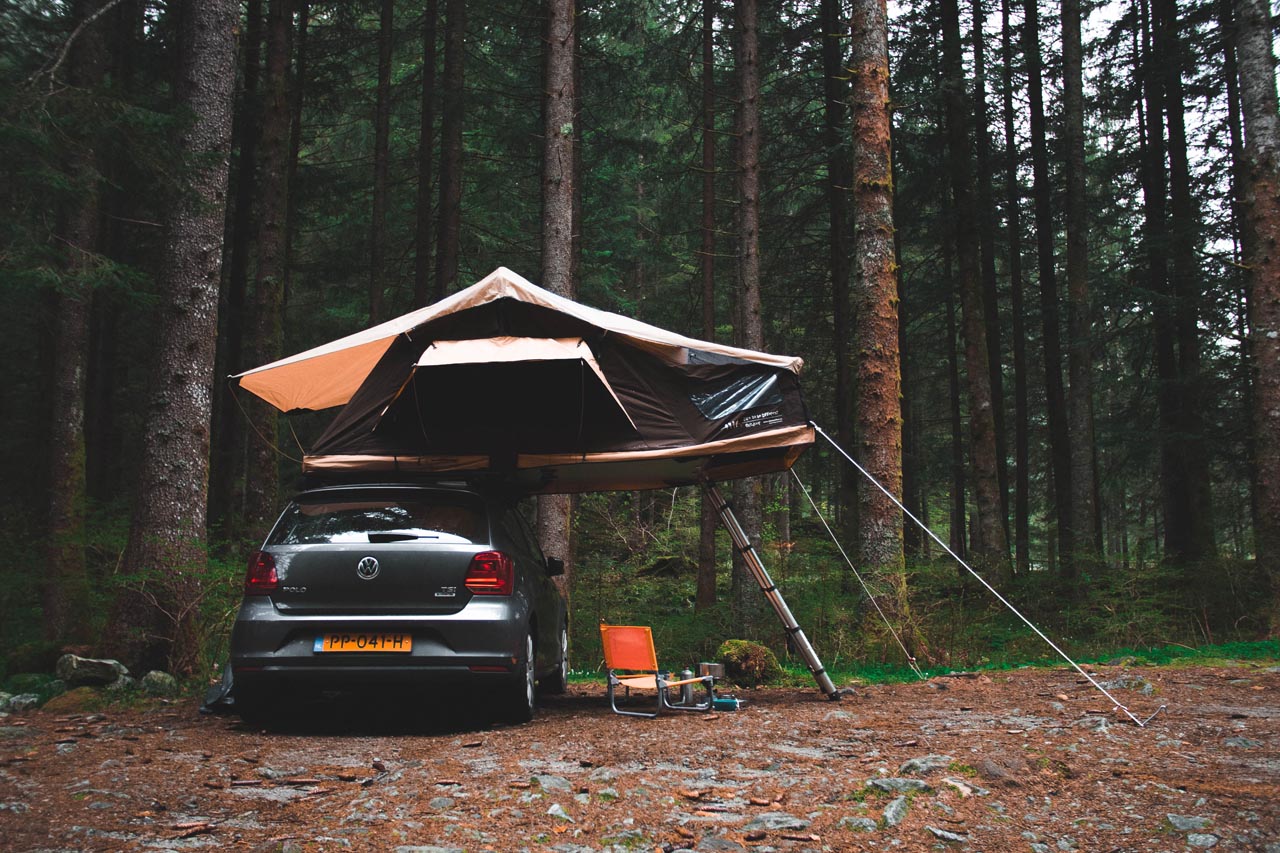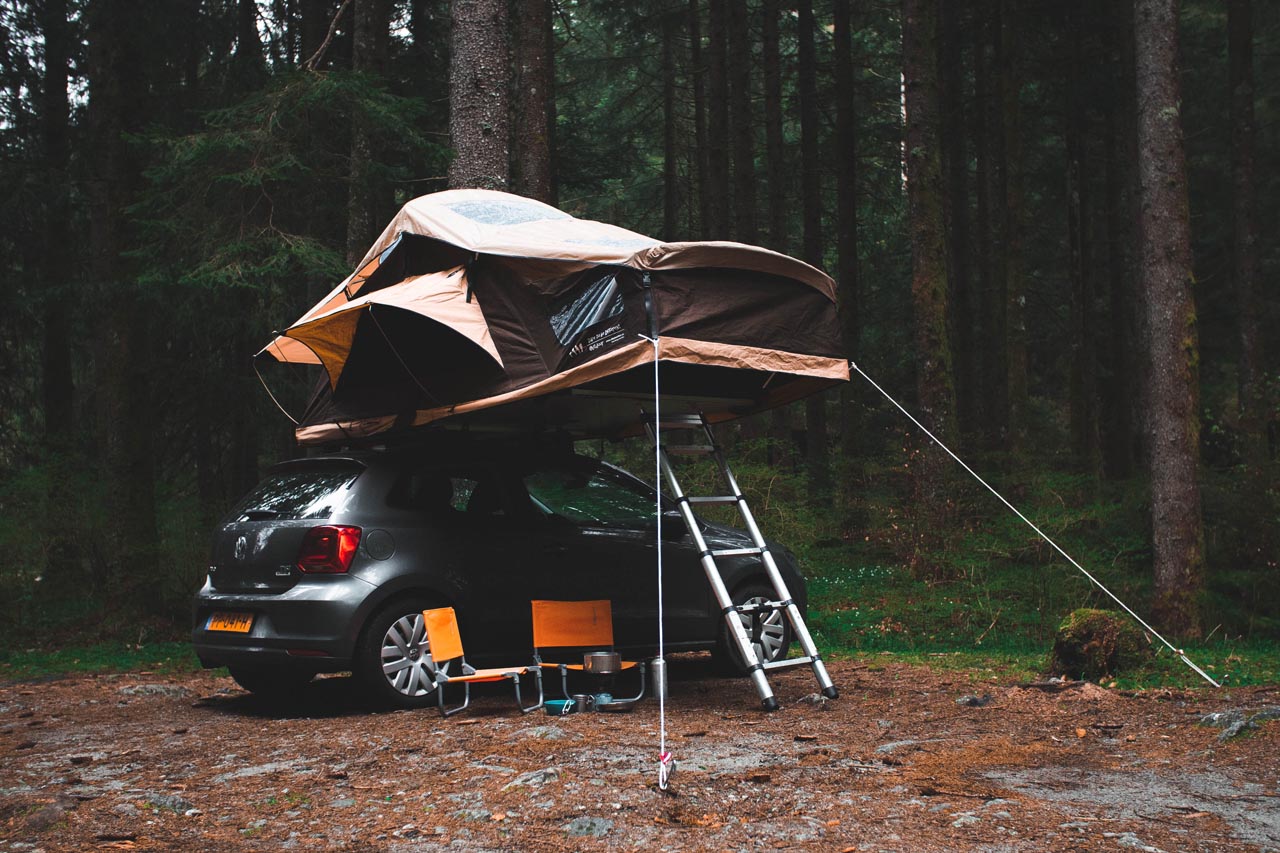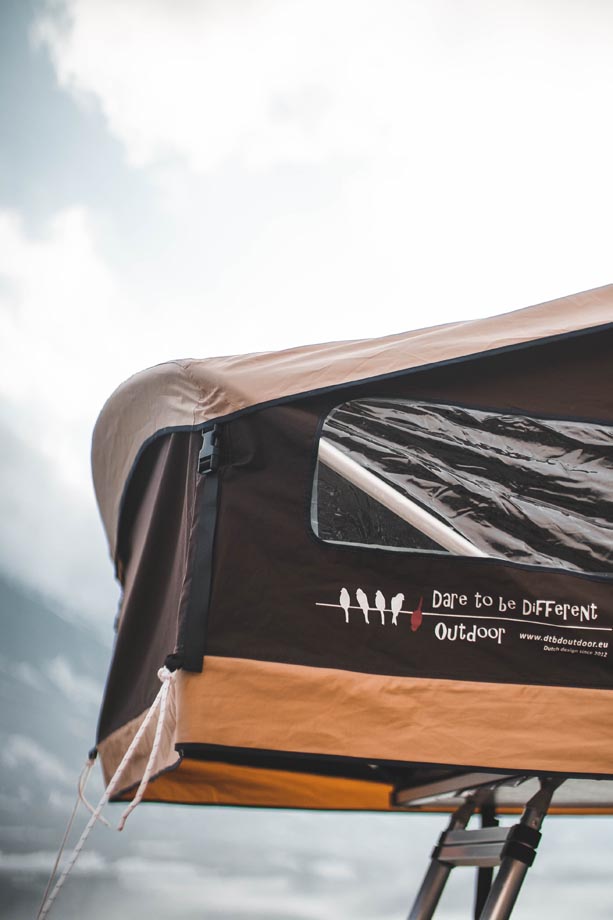 140L Deluxe
Brief description: A particular highlight of the 140L deluxe are the three large skyline windows in the roof, through which you can peer into the night sky. You might even see a shooting star or two. The skyline window above the entrance of the tent creates a spacious feeling and the large amount of light makes it easier to climb the ladder. It is of course safer.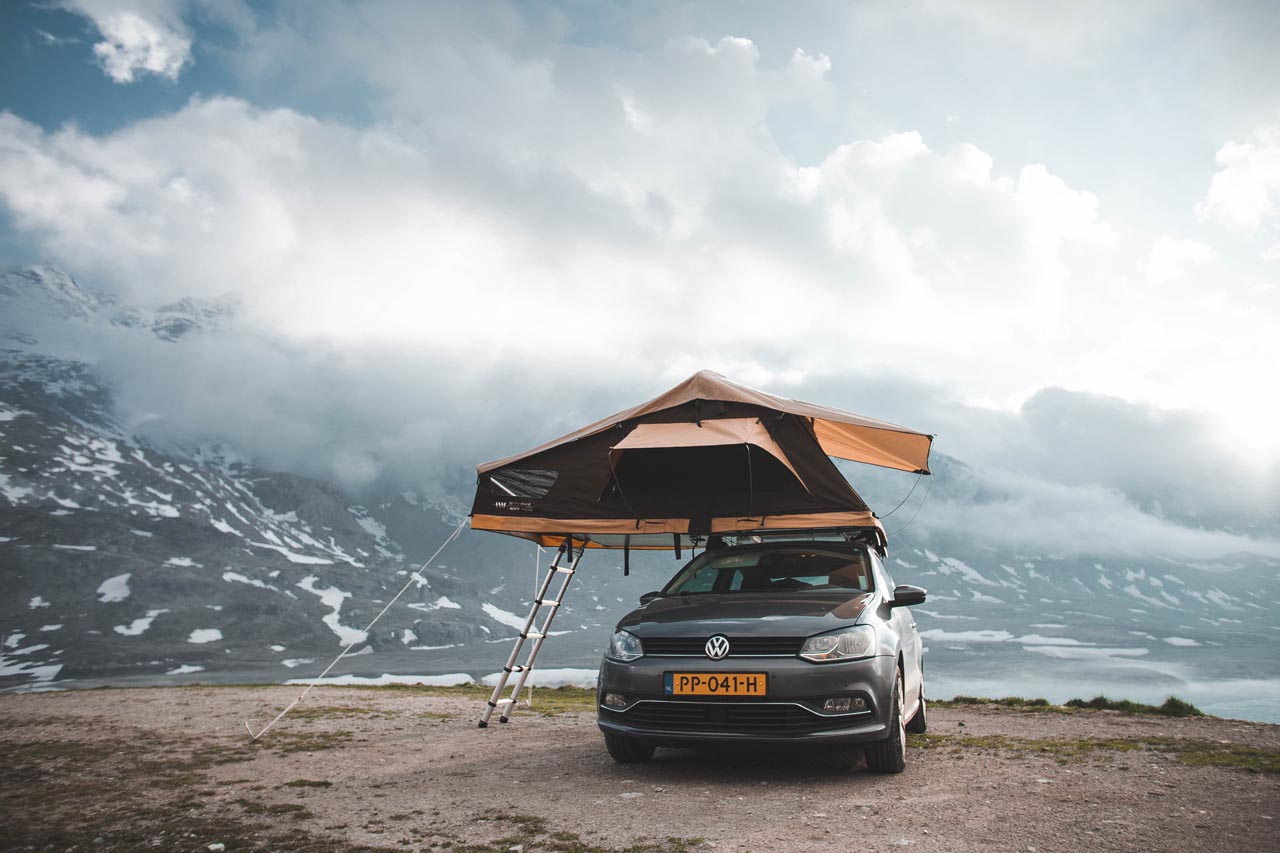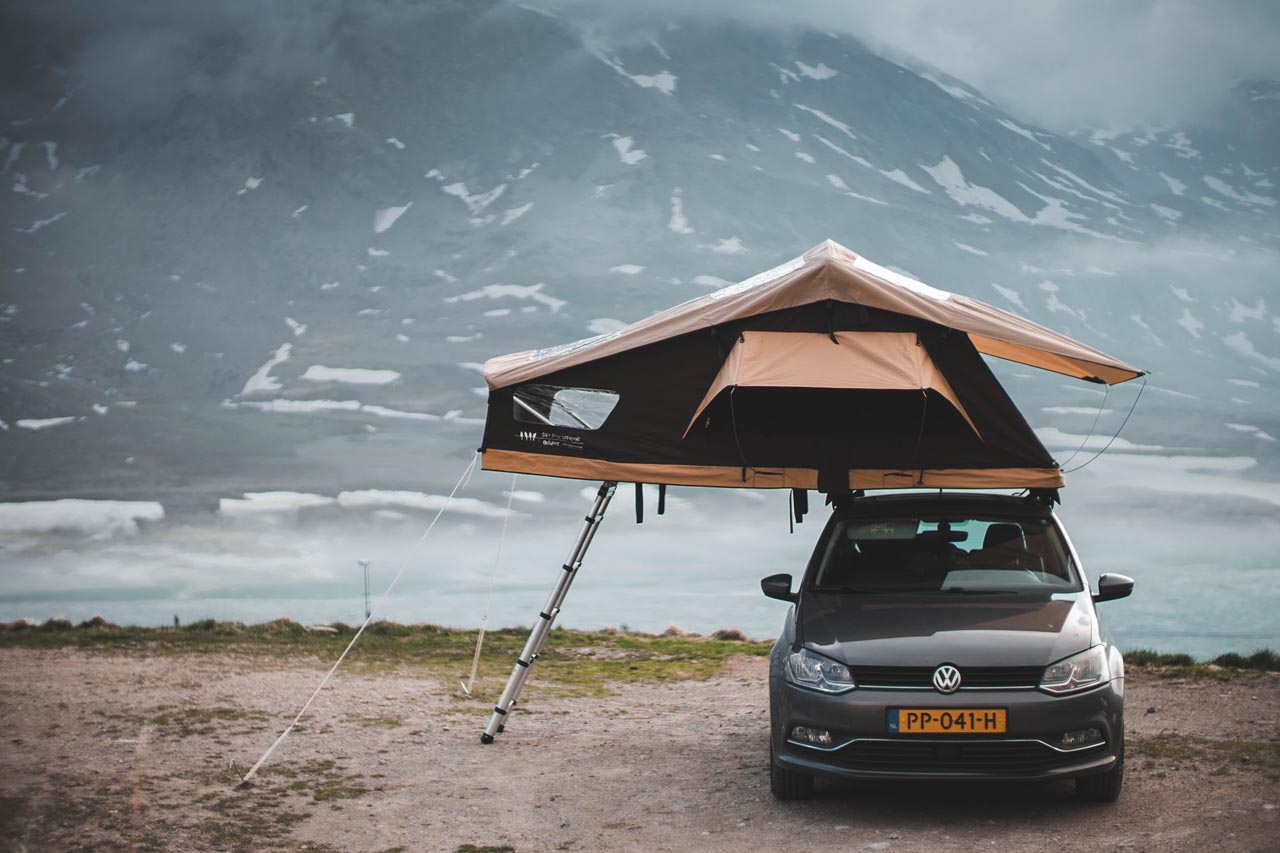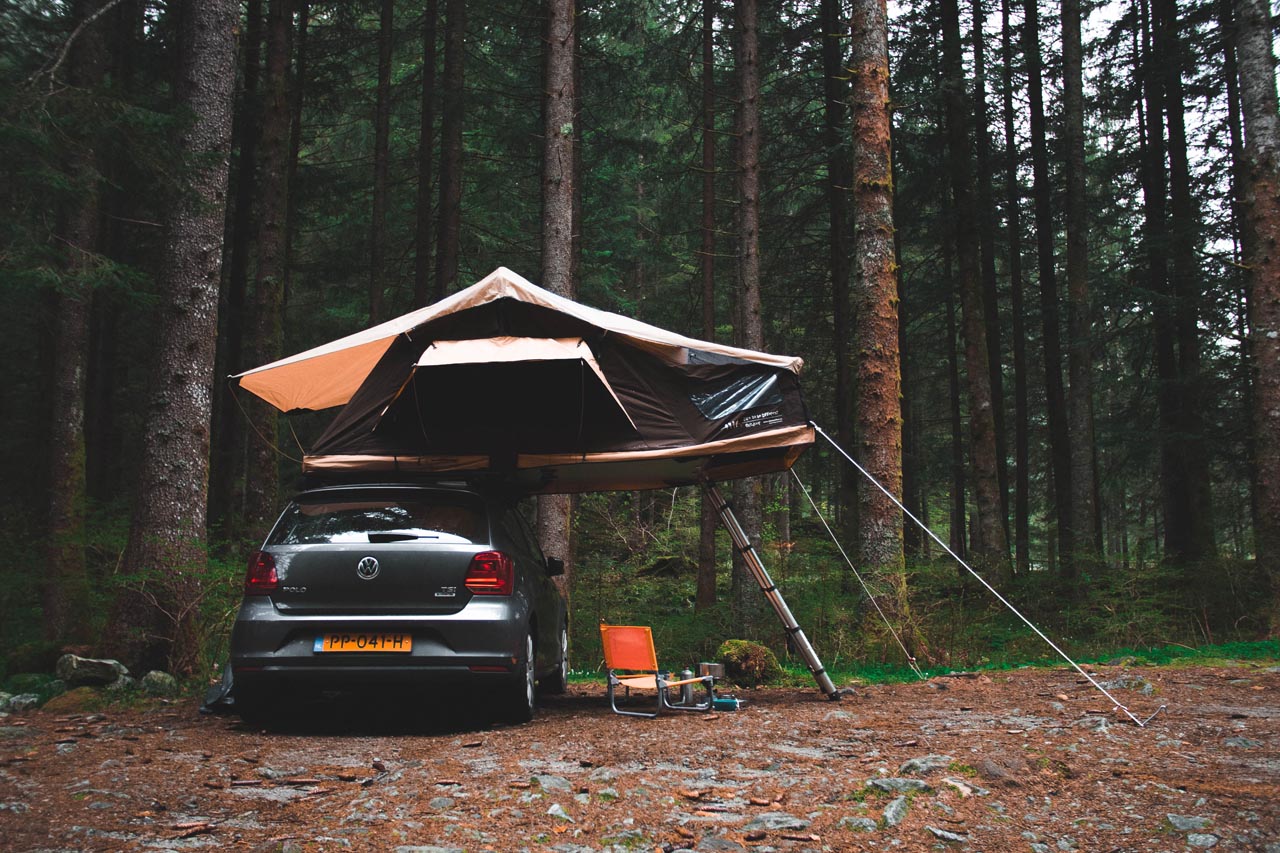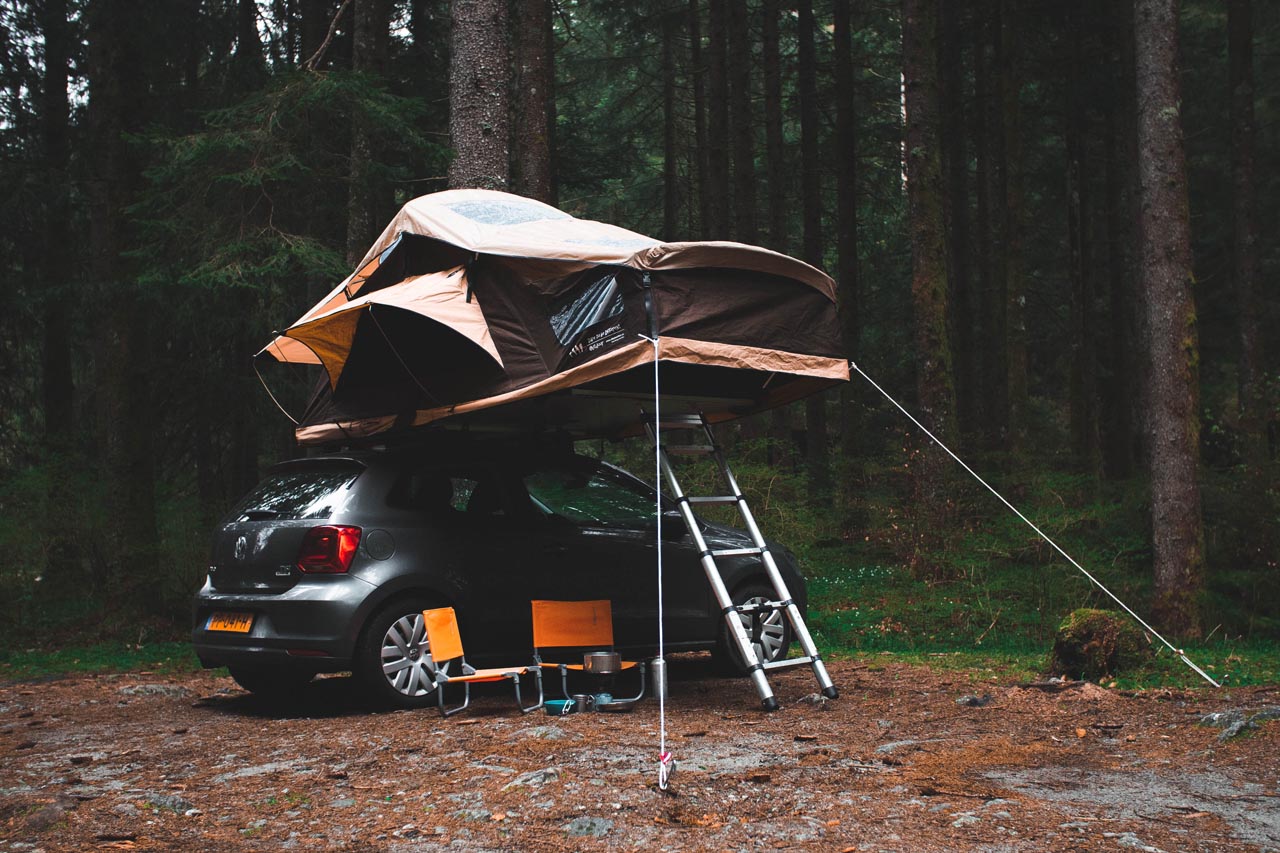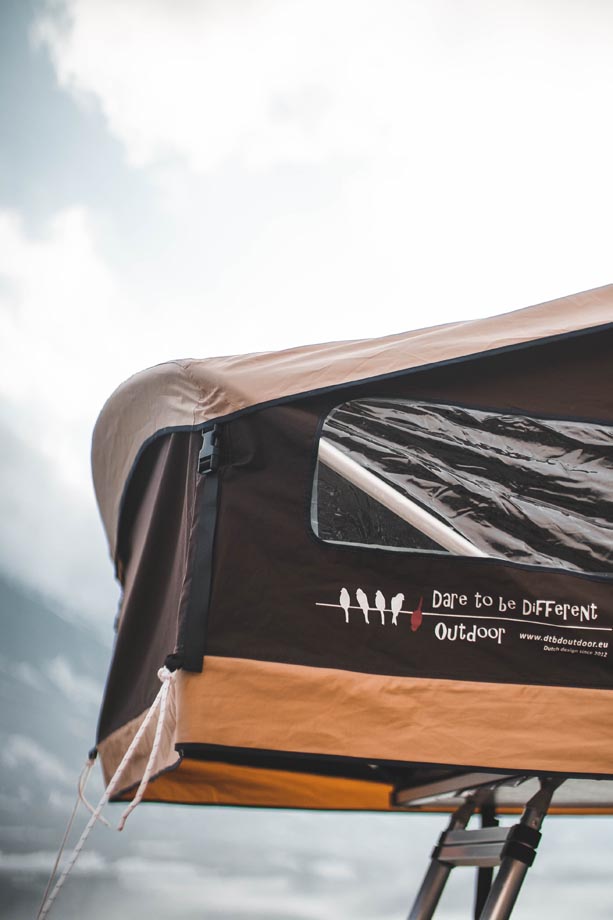 Specifications
What is included?
Telescopic ladder 2.3m and 0.8 cm under mattress
Skylights
3 skyline windows
Mosquito mesh
All openings are fitted with mosquito mesh
Dimensions closed
150x125x38 cm
Dimensions opened
310x142x126 cm
Mattress dimensions
230x140x6 cm
Undermattress
0.8 cm Cozy anti-condensation bottom mattress
Warranty
Standard 2-year warranty, with registration 3 years
More information
Even more windows
If you thought the three skyline windows were enough, we have another little surprise for you! This is because the covered entrance also has two windows on the weather side, so you can see all around you even when you are standing on the ladder. And it provides even more light with a spacious feeling.
Always dry when entering
The 140L Deluxe has a covered entrance, so you can enter the tent dry even in bad weather.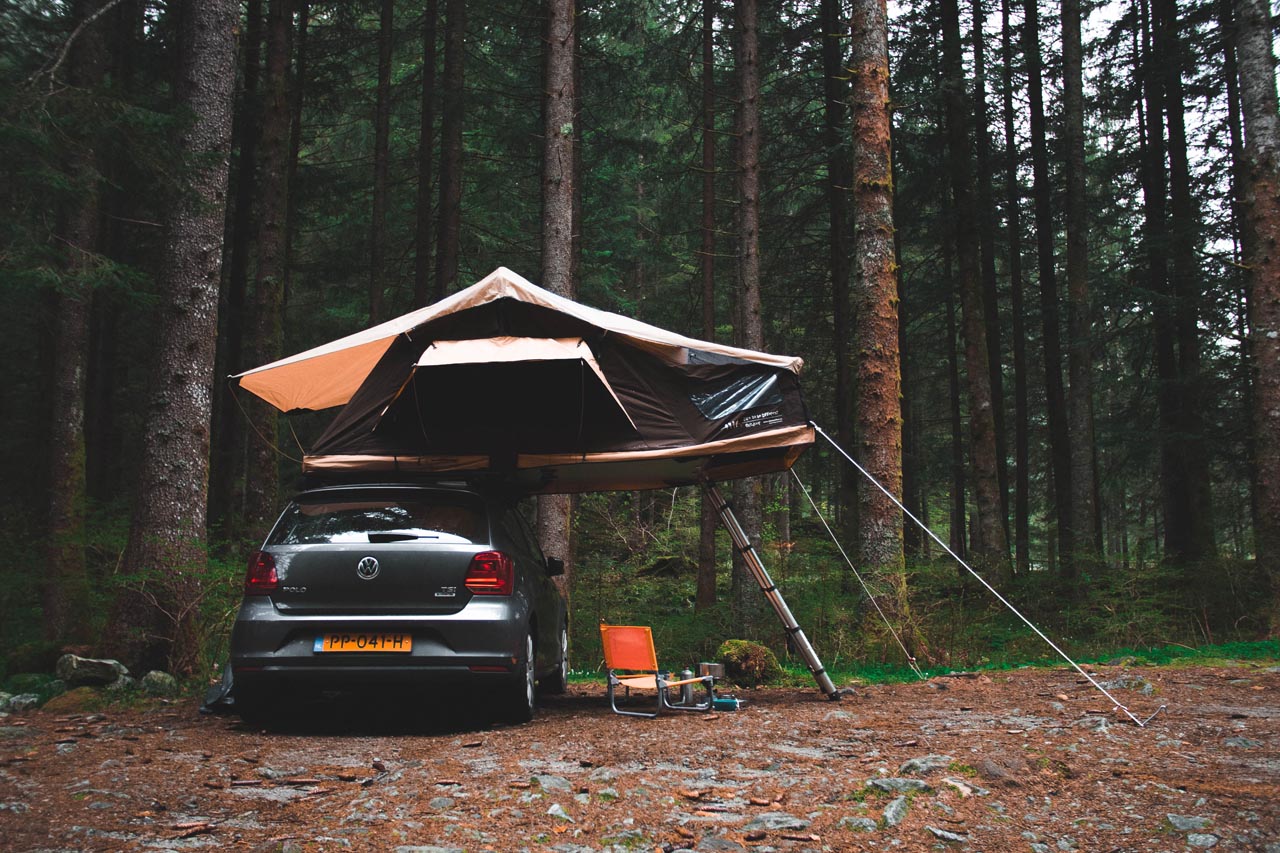 Optimal comfort
A good night's sleep is essential if you want to explore the outdoors. This is why the 140L deluxe has a comfortable mattress with an 8mm Cozy anti-condensation under-mattress. This gives that extra bit of sleeping comfort.
Extra dark thanks to the colour
For the 140L Deluxe, a dark brown colour with sandstone details was deliberately chosen. The dark brown colour ensures that the roof tent lets little light through, allowing you to sleep out longer when it is early light.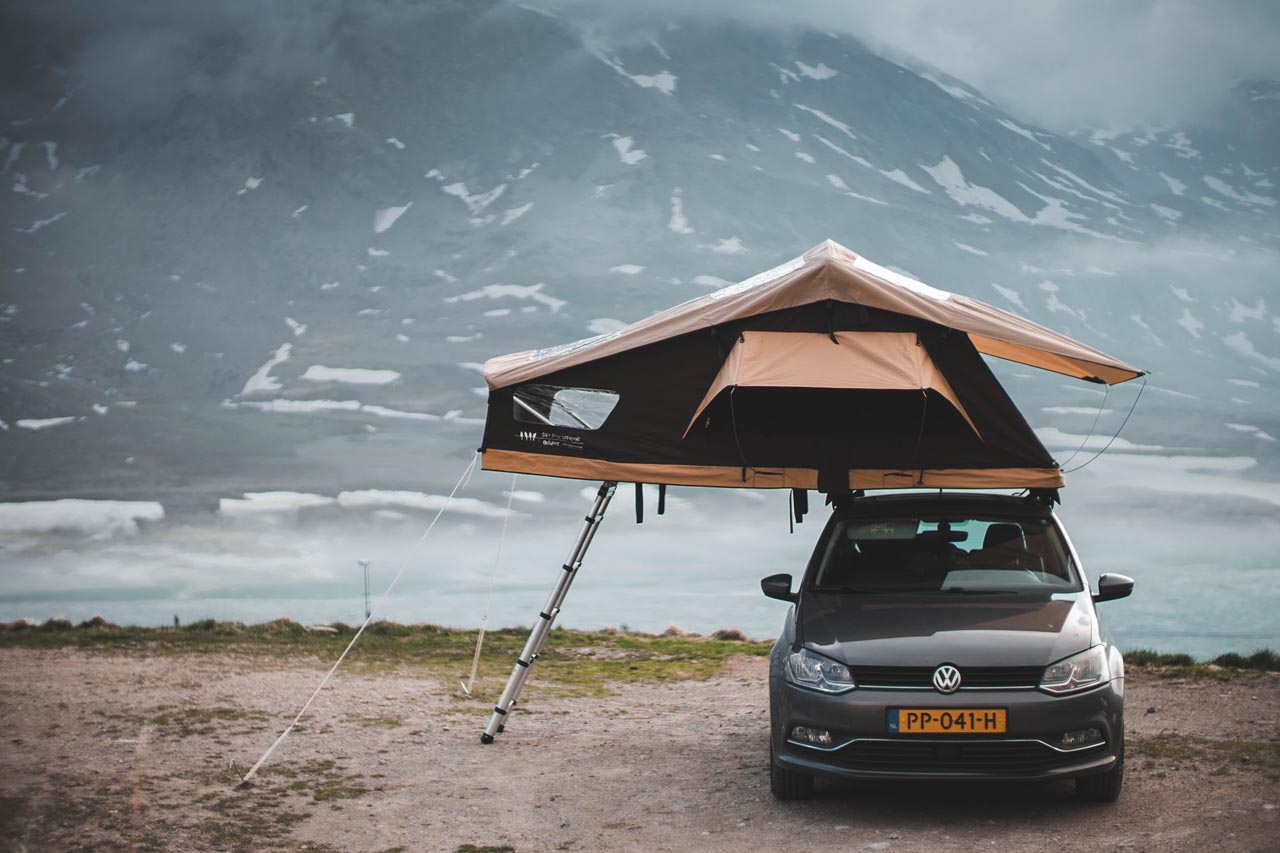 An improved climate through the fly-top
The double roof system provides an additional insulating layer between the roof tent and the fly-top. This insulating layer keeps the roof tent cool during hot summer days and warm during winter days.
Register the 140L Deluxe for extra warranty
The rooftop tent comes with a 2-year warranty as standard, because we want to make sure you can explore the outdoors without worries. We offer 1 year extra warranty on the 140L Deluxe when you register the product here.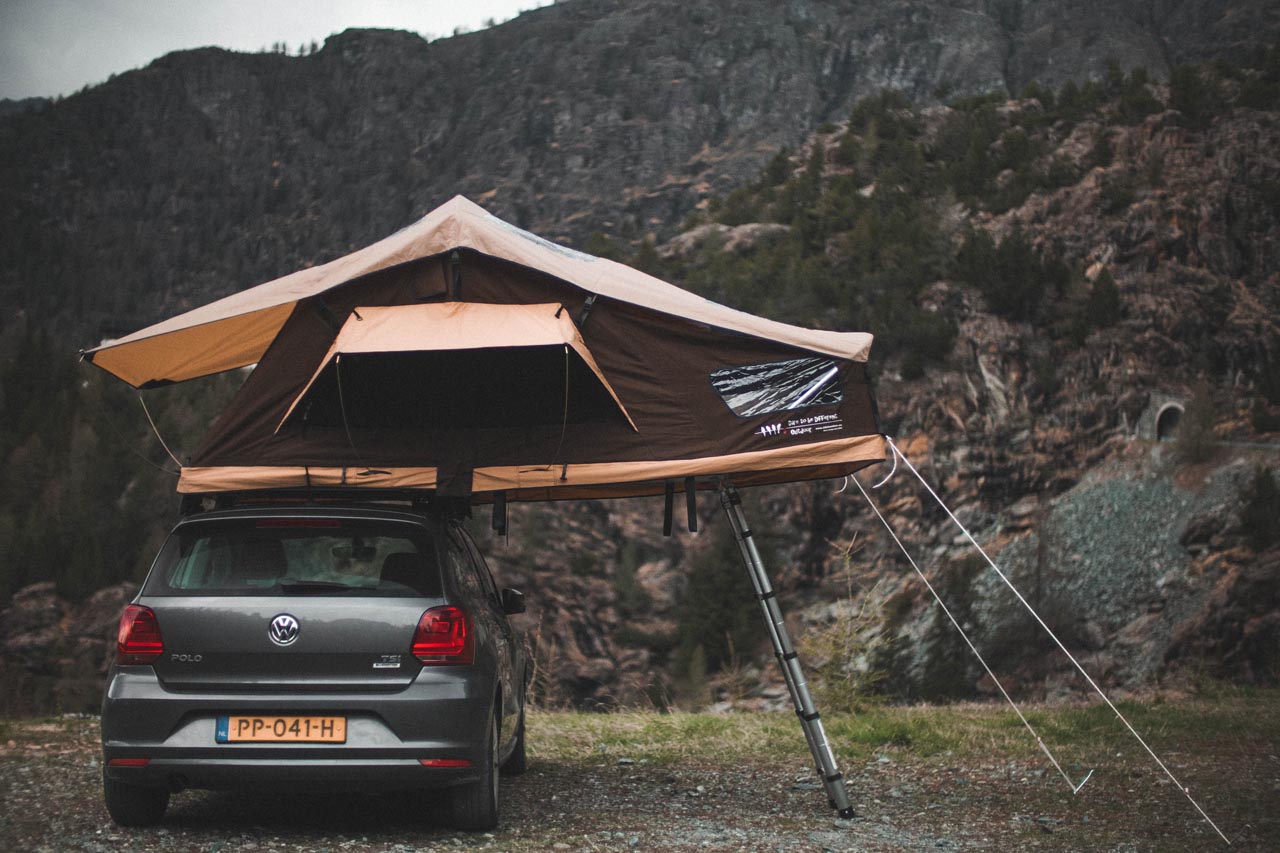 Space for two people
The 140L Deluxe feels hugely spacious and it is, thanks to its 140 x 230 cm mattress, you have more than enough room for you and your partner.
Details make the rooftop tent
They always say details make the man, well that is also the case with a rooftop tent. Our team of adventurers has years of experience in developing rooftop tents and it shows in the details of the 140L Deluxe.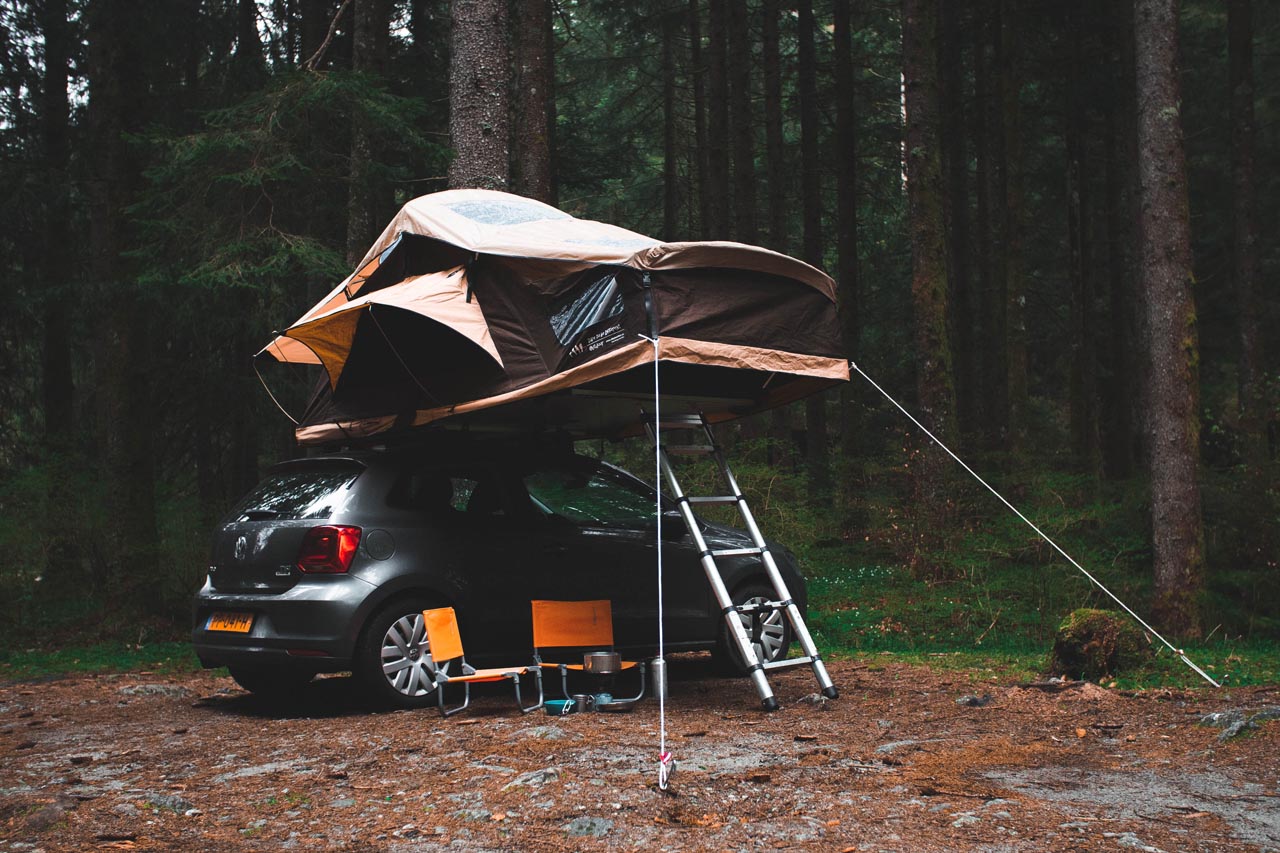 Material & Maintenance
Tent fabric
300g canvas (35% cotton / 65% polyester) with PU coating, waterproof up to 2,500mm, ripstop and UV-resistant.
Flytop
420D 100% polyester Oxford with PU coating, waterproof up to 2,500mm, ripstop and UV-resistant
Transport cover
PVC (1200D-680g), seams high-frequency welded
Bottom plate
High-pressure bonded aluminium sandwich plate with additional reinforcements
Maintenance
Do not store wet, allow to dry within 48 hours
Storage
Always store the rooftop tent dry in a ventilated area
Accessories:
To make your camping trip even more enjoyable, we have developed a number of accessories for the 140L Deluxe:
Sliding wall
Awning
Annex room 1.7m or 2m
Luggage hammock
Under mattress 15mm
EZI Sky Clips
EZI Carryall
EZI Organizer
Aluminium telescopic ladder 2.6m
Video