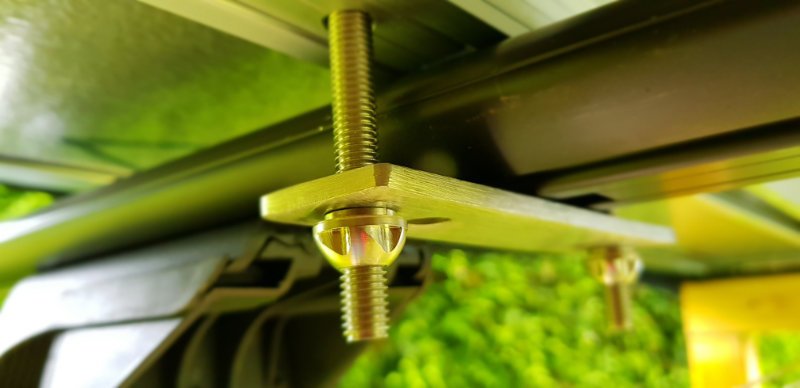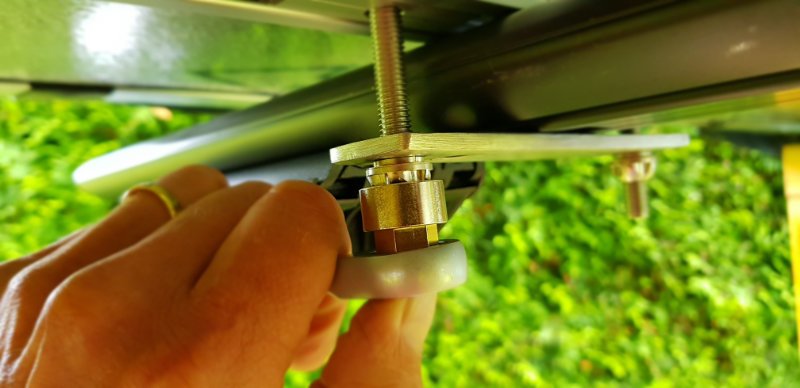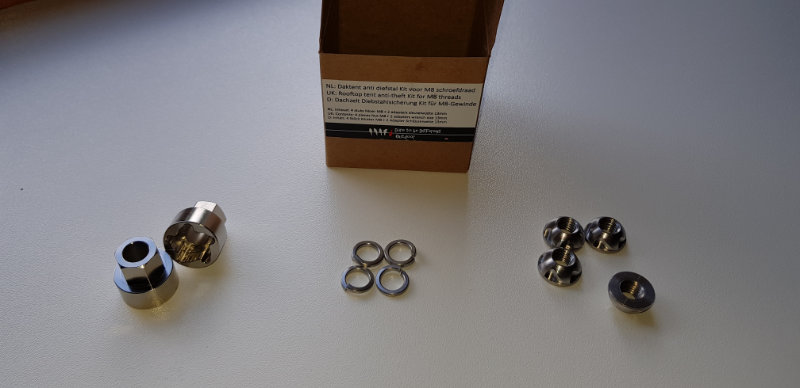 Anti-theft kit
Short description: A rooftop tent is an expensive asset, also chances are that you leave it on the car for longer and longer. To slow down theft, we have the anti-theft kit. This system delays the removal of the rooftop tent by means of a lock nut. This way, only you and the adapter can remove the rooftop tent..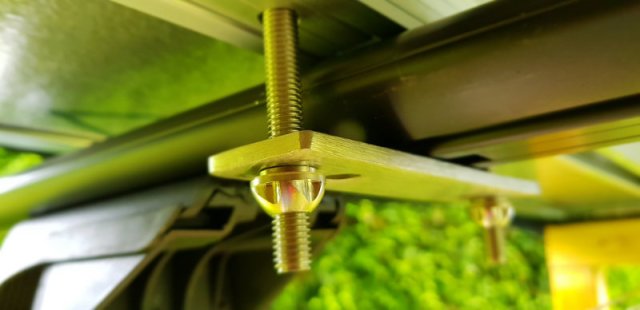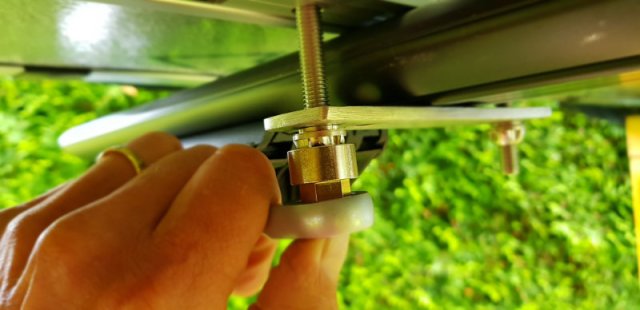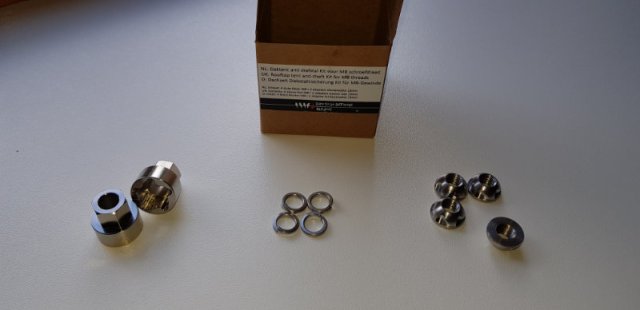 Specifications
What's in the box
Lock nut adapter, 4x anti-theft nuts and 4 x spring washers
Material
Stainless Steel 304
More information
How it works
Our anti-theft kit consists of four lock nuts with corresponding adapter and four spring washers. With our kit, you can fully equip two of the four mounting points with the lock nuts. This makes dismantling these mounting points with standard tools impossible. Dismantling is only possible with the supplied adapter.
Note!
The Anti-theft kit is a delaying tactic and not a guarantee that the rooftop tent cannot be stolen. Dare to be different Outdoor cannot be held liable for this.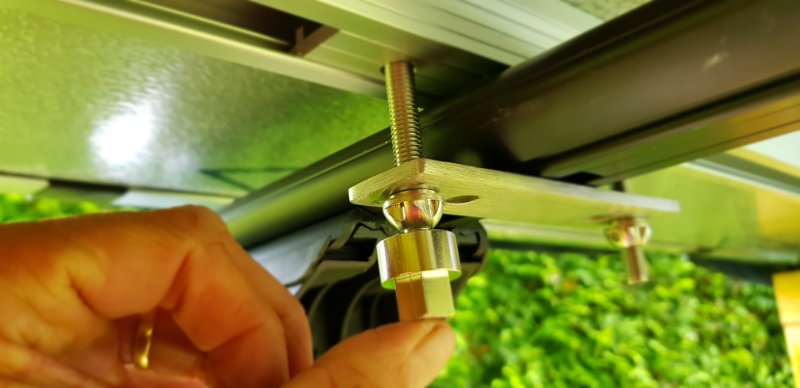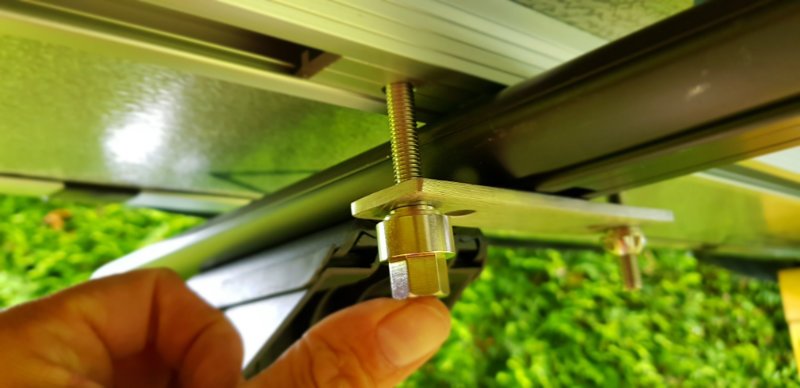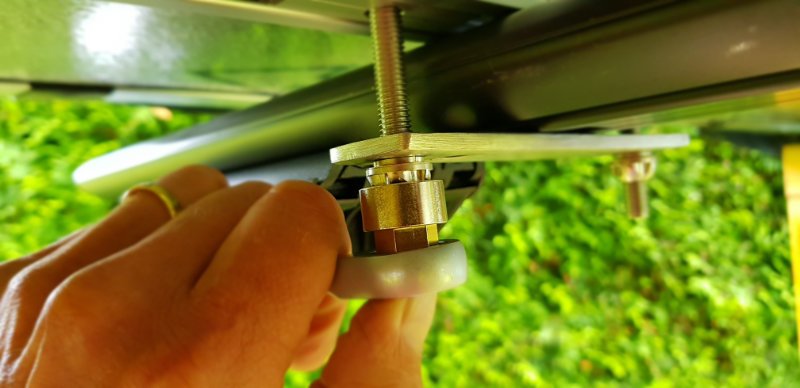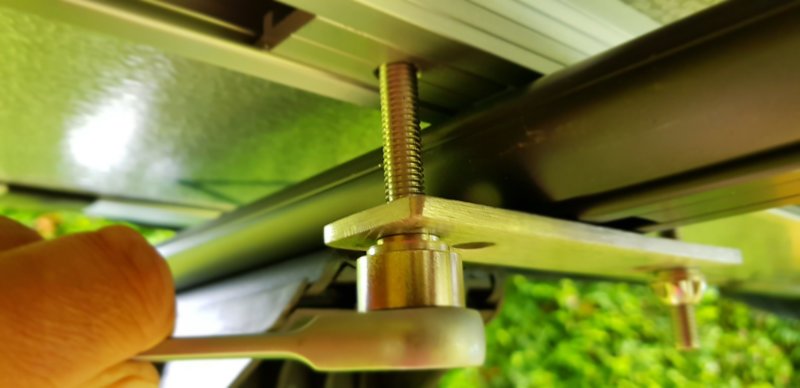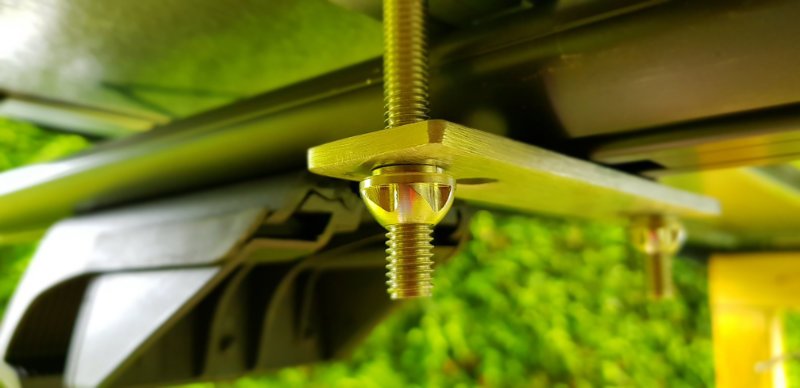 Available for the following rooftop tents:
The anti-theft kit is available for all our rooftop tents and awning kits.
Reviews
Easy to install
We bought the anti-theft set at the fair in Utrecht at Dare to be Different for our rooftop tent. We often leave the rooftop tent on the car for a long time and now we know for sure it can't just be taken off. It is easy to install and actually a very simple solution!